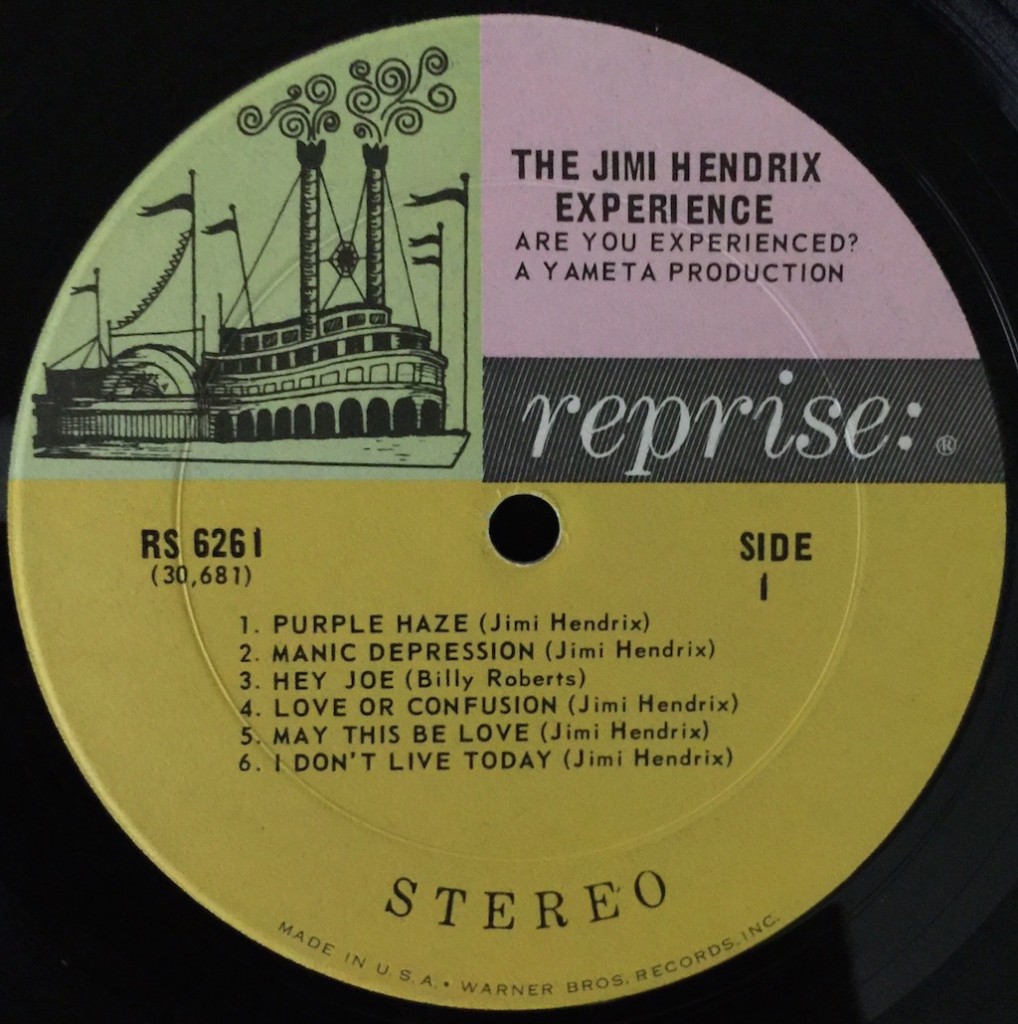 "Are You Experienced"—The Jimi Hendrix Experience (1967)
Added to the National Registry: 2005
Essay by Bill Hart
(Text of Essay Published in National Recording Registry of the Library of Congress)*
Link to Essay as it appears in the National Recording Registry
Some reviewers of "Are You Experienced" at the time of its release recognized that Jimi Hendrix was changing the very language of popular music. But the significance of this album is probably even greater today, almost 50 years after its original release: the record and its individual tracks are enormously popular with new audiences; guitar players still look to Hendrix's playing as a model for technique, and his influence on modern music is probably incalculable. It is equally impossible to reduce what Hendrix did to constituent elements: arpeggiated chords, à la R & B greats like Curtis Mayfield; a lead style that was, by turns, incendiary, jazzy and complex, inflected with distortions and nuance, spoke to technical mastery, but was delivered with casual ease; and a wild, psychedelic edge tempered by the frame of three minute "pop" tunes garnered frequent radio play (then and now). The album also included highly experimental sounds that challenged mainstream listeners as it delighted them.
Tracing Hendrix's path, from an R&B sideman, to his stint in New York City (where he allegedly slept with his guitar as constant companion), and then onto London where he upstaged Eric Clapton (whose fan graffiti throughout London at the time proclaimed "Clapton is God"), to his impromptu live performance of "Sgt. Pepper" just days after the release of that Beatles album to an audience that included Paul McCartney and Ringo Starr, also does little to describe what led to "Are You Experienced."
Like Robert Johnson, who also left little mark as a young, itinerant musician only to emerge with a mature style and a bag of songs that were recorded before an early, tragic death, the Hendrix legacy is larger than life. "Are You Experienced," although his debut LP as the Jimi Hendrix Experience, was a fully realized album of remarkable variety, mixing soulful ballads with frenetic, distorted explorations of psychedelia that were anchored rather than aimless, and accessible rather than excessive.
The band, consisting of Noel Redding and Mitch Mitchell, was put together by Chas Chandler (from The Animals), who produced and managed Hendrix. What listeners heard at the time depended on whether they were exposed to the UK or US issues of the album: the track lists were significantly different, the UK containing the 12-bar blues "Red House" (one of the few traditionally-rooted blues released by Hendrix during his life), but omitted many of the "hits" that were substituted on the later US release. Both versions of the album were also originally released in "mono" as well as "stereo" which make for a different listening experience as well. (The mono versions of both the UK and US editions of the album were recently re-released). Among collectors, the original UK "Track" release of the album and the US tri-color (label) Reprise release are prized, as is an early French issue on Barclay (in mono). Today, the reissues are readily available on vinyl and in other formats.
As a young teen in the US at the time the album was released here, I was familiar with many of the tracks: half the album was made up of "hits" that got radio play, whether as singles or from the album: "Purple Haze," "Manic Depression," "Hey Joe," "The Wind Cries Mary," "Foxey Lady," and "Are You Experienced?" were all immediately recognizable, and quickly assimilated into the repertoire of emerging FM "underground" stations. Hendrix' performance at the 1967 Monterey Pop Festival (which led to his signing in the US) and his later appearance at the culmination of the Woodstock Festival cemented Hendrix's position in the firmament.
The "power trio" line-up of guitar, bass, and drums was not entirely novel. Cream, another band who also had a consummate guitarist front and center in Eric Clapton, also operated similarly. But Hendrix brought some indescribable extra element to a recording that, by conventional markers, should now sound well worn and somewhat dated. But, when I listen to "Are You Experienced" today and am in the moment, it sounds fresh.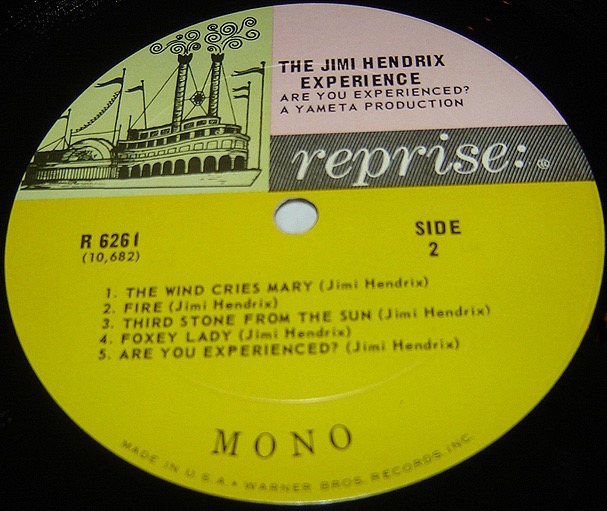 Bill Hart is a well-known NYC-based copyright lawyer whose 34-year career involved a wide range of high profile music business matters. Now retired from the practice of law, Hart teaches an advanced copyright law workshop at UT Law in Austin, Texas, and publishes a web/blog devoted to older vinyl records and music history called TheVinylPress.com.
___________________________________________________
*The views expressed in this essay are those of the author and do not necessarily represent the views of the Library of Congress.