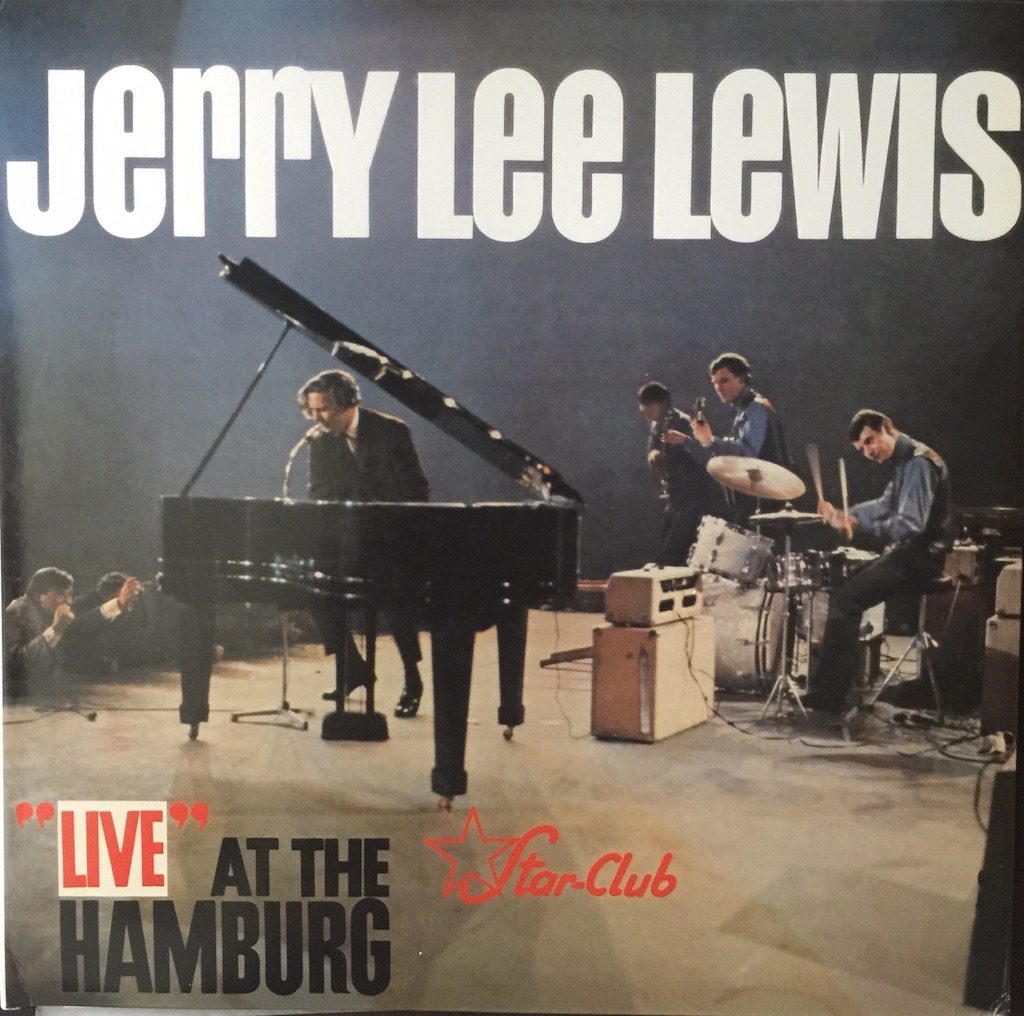 JERRY LEE LEWIS- LIVE AT THE STAR CLUB, HAMBURG
When the last words are written about "rock & roll," Jerry Lee Lewis's name will be first among them. He was a "rock star" before the concept existed, and delivered electrifying live performances in an era before The Beatles, when television was in its commercial infancy and the social and cultural upheavals of the '60s were still in the distant future. Riding the same crest of popularity that brought Elvis, Johnny Cash, Carl Perkins, Little Richard and Chuck Berry to fame, Lewis was among the first of a breed of white performers that helped push the boundaries of R&B out of "race" records and into mainstream American consciousness. Torn between his extreme religious upbringing and the excesses of a "rock & roll" lifestyle, Lewis was known as a volatile figure, on stage and off. His story is best told in Nick Tosches's Hellfire: The Jerry Lee Lewis Story, one of the greatest pieces of writing about a musician you'll ever read.
All of it came crashing down when it was revealed that Lewis's third marriage—at the age of 22—was to a 13 year old girl who also happened to be a cousin. America was scandalized. Lewis was blacklisted, but was still able to work in Europe.
This recording captures Lewis in a live performance in Hamburg, Germany in 1964, while still at the peak of his power. Backed by the Nashville Teens, a British band working the same circuit the Beatles did before they became famous—Lewis delivers the kind of performance that he was known for—brash, intense and loud. The record- first released by Philips in Germany, was not available in the States. It was regarded as part of the body of work made during Lewis's "wilderness" years, before he reinvented himself as a country star and reemerged on the American scene.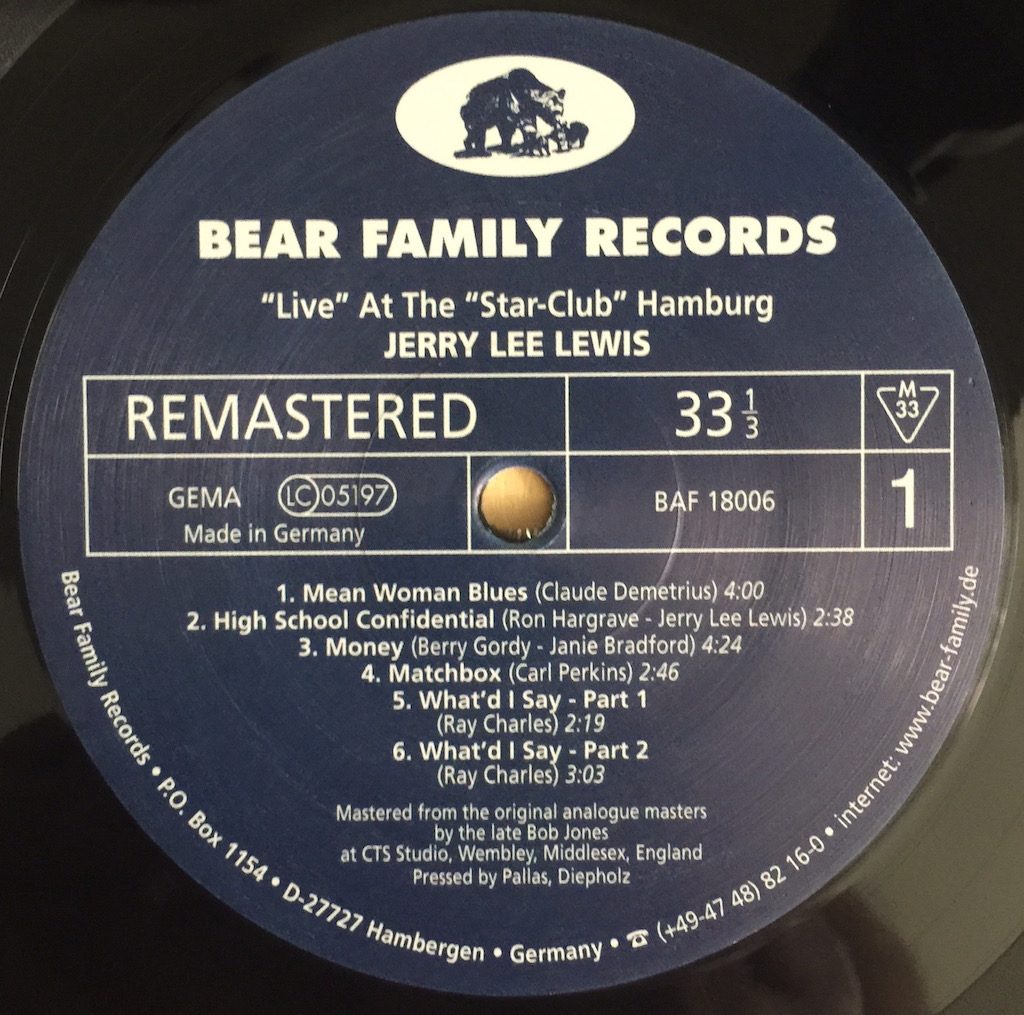 The copy here is a fairly recent reissue (2010) by Bear Family Records of Germany. It includes one track missing from the original Philips release, and although cut as a DMM, sounds fine. (It's also inexpensive). I don't have an original Philips pressing (yet), so I cannot tell you how far this re-do departs from the sound of an early copy. But, the real magic here is the performance- it is spell-binding. If you never understood why kids (and adults) went crazy for early American rock & roll in the '50s, this record explains it all. And read Tosches's book while you're at it, which will add immeasurably to your understanding of the man and the time. There is a reason why Lewis was known as "The Killer."