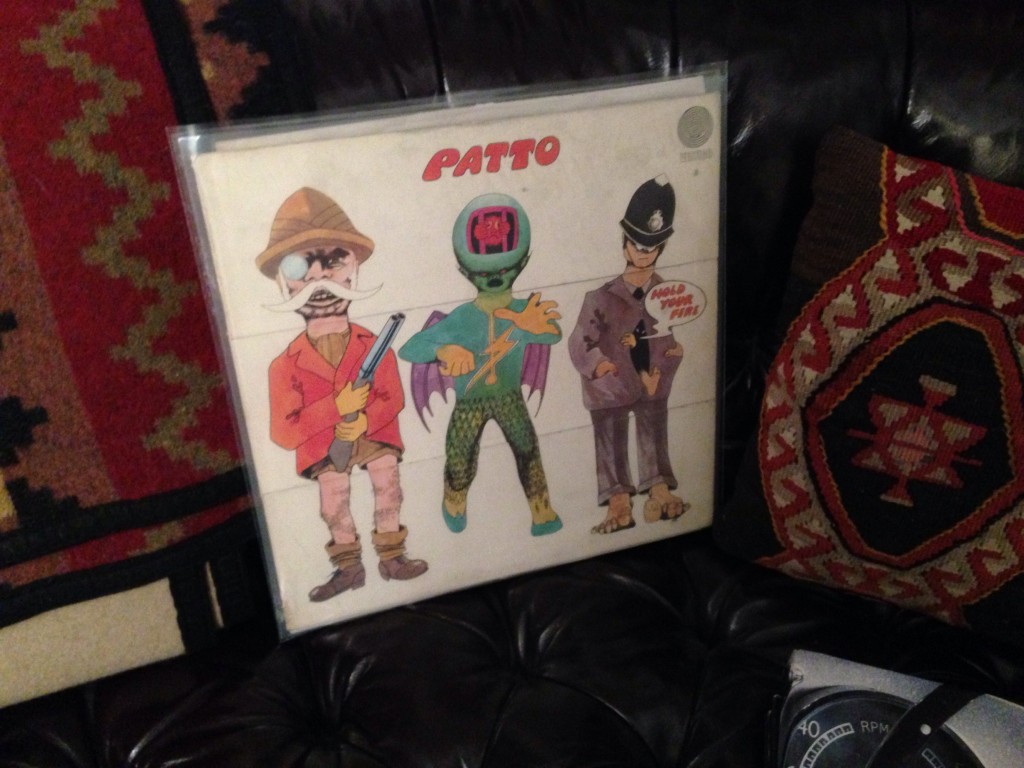 I promised a review of this album even though I'm tempting you with an expensive record that has no easy, cheap substitute, like the band's first, self-titled album on Vertigo. Unlike their first album, the U.S. Vertigo pressing of "Hold Your Fire" doesn't come close to the sound of the UK pressing, which is unfortunate, as is the fact that there do not appear to be as many contemporaneous ex-UK pressings, which are often a cheaper alternative in Vertigo-land. Given the substantial difference in price, the U.S. pressing may be acceptable even though the U.S. pressing is darker, bass heavy and doesn't have the "air" and clarity of the UK. (In a word, you can hear the "decay" of the instruments on  the UK pressing, particularly on Ollie Halsall's guitar. On the U.S., it just doesn't have that "extra" dimension of air and openess).
Musically, the band just shines here- all the strengths of the first album are brought together with even better song-writing; the track "You, You Point Your Finger" alone makes this record worth the price of admission.
I lucked out on this one- a vendor who had sold me another Vertigo told me about a small record store in an adjacent state that "had a bunch of Vertigos." The store doesn't do online sales or even ship records and it was a Sunday. I called the store when it opened first thing the next morning and was told that all the Vertigos had sold, but one:  this record! A UK first press of "Hold Your Fire. " Sold! Done! A family friend who lives near the store picked it up for me  and arranged to get it to me; what arrived, after cleaning, plays perfectly with a slightly worn, but entirely acceptable cover that shows a few signs of age (some of the elaborate die-cut artwork on the UK Vertigo jackets is fragile) and an original 'swirl' inner sleeve.
My joy over this album has almost nothing to do with its value or the price I paid for it (not cheap but well below market) and everything to do with the record itself- Patto's singing is once again up front and center in that blues-shouter style that made Stevie Winwood such a great performer early on (Muff Winwood produced this record too) ; Halsall's playing is brilliant, and the songs stick with you.
I play this record often. Everybody who hears it says the same thing: "Who were these guys?" "Why did I never hear this stuff before" "This music is great" and "What's not to like?" The only thing I could think of was the price, but if I had to buy one expensive Vertigo Swirl, this would be among the small handful that are worth the crazy asking prices for some of the "uber" Vertigo Swirls today.