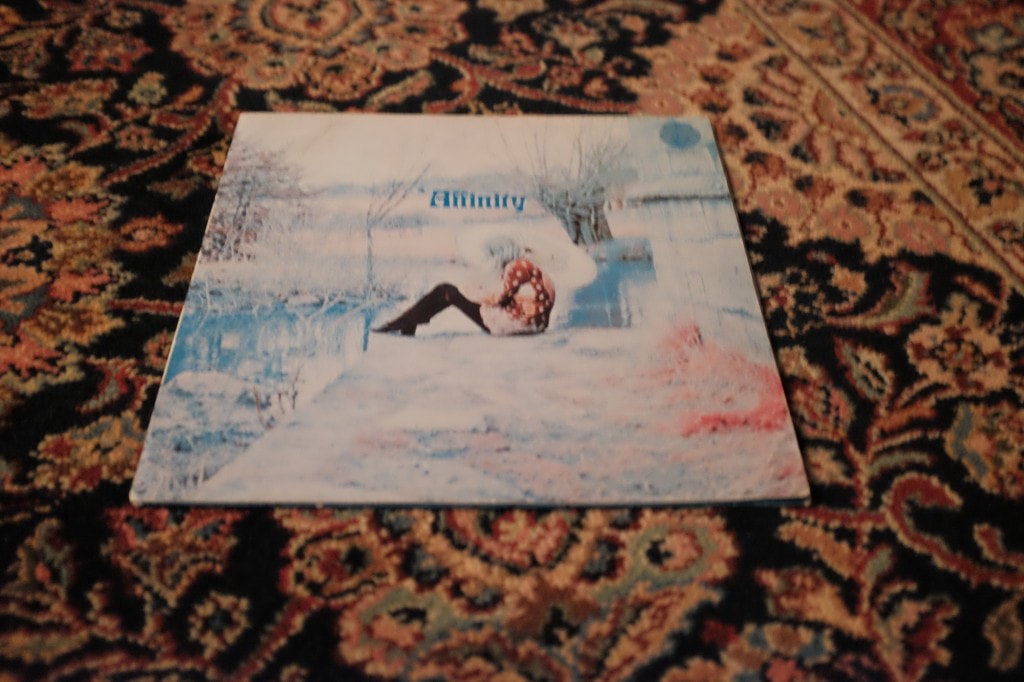 I knew that this album, and Linda Hoyle's later solo album on Vertigo, "Pieces of Me" were highly regarded. I did not know that the self-titled Affinity album would be so eclectic- ranging from a jazzy, almost Brazilian-influenced "lounge" act, to atonal vocal parts back by "prog" rock, to ballsy rock reminiscent of Grace Slick, with horns and a big Hammond B-3 organ sound. Hoyle has a great voice- and the diversity of styles of music allows her to shine. The album is a little uneven but overall, it's compelling enough to make me go back to it for repeated listening.
I found a decent UK first press Vertigo but it was flawed by some pops and ticks (at the price, it was still a relative bargain given what these pressings seem to fetch today).  Vertigo released the album in a number of different territories and I found another copy, a contemporaneous (1970) pressing from New Zealand that was a true mint-minus. And not terribly expensive. I can't comment on the US pressing released on Paramount, nor on some of the numerous reissues over the years.
Unlike many non-UK Vertigo Swirls, the early NZ pressing sounds quite close to the UK.  Recommended, provided you can find the original NZ pressing or a UK copy at a decent price- which may be a challenge.  In addition to her later "Pieces of Me"- a "solo" album with a band  featuring Chris Spedding on guitar which is far more rare than the Affinity album, with prices to match), Hoyle also recorded a cover of that great Laura Nyro song, "Eli's Comin," as a single for Vertigo with Affinity in 1970.