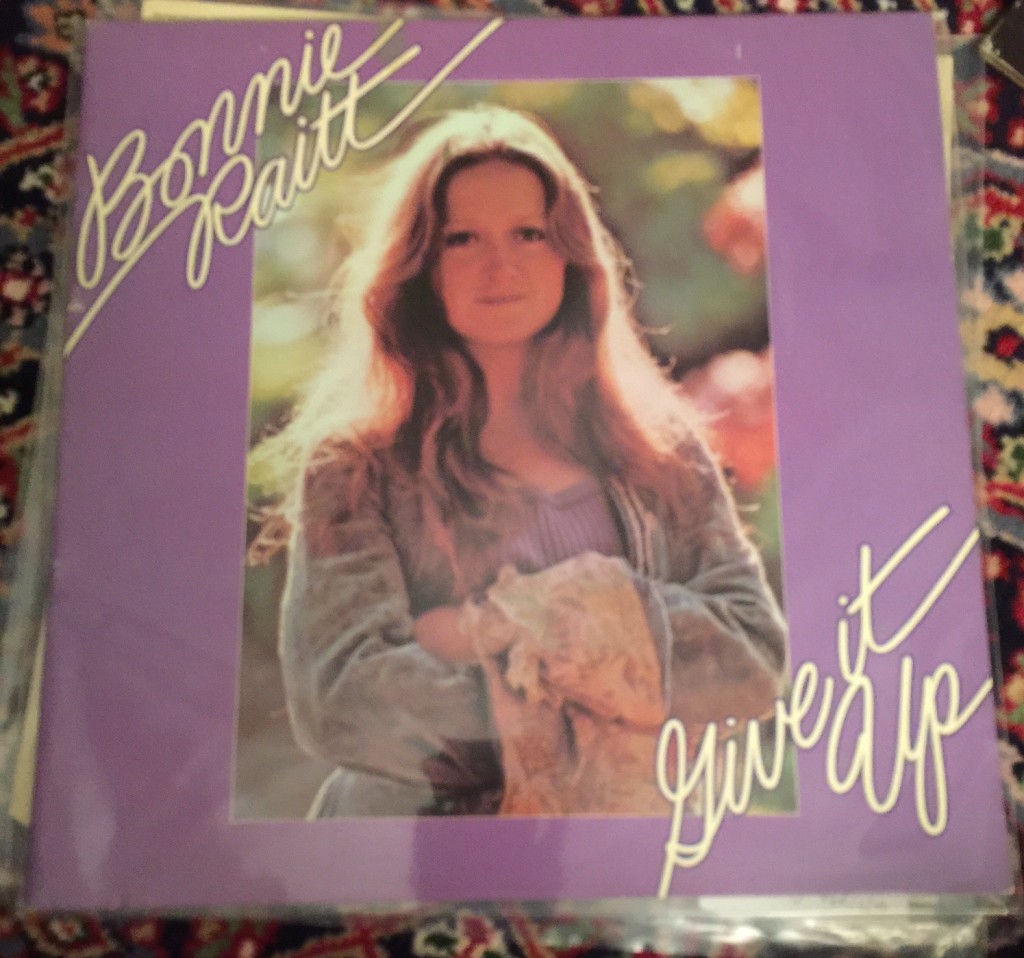 I was first introduced to Bonnie Raitt's music through her second album, Give It Up at the time of its release in 1972. I still consider this to be one of her great ones:
It has a diverse range of songs, from soul searching laments over lost love ("Nothing Seems to Matter"; If You Gotta Make a Fool of Somebody"; "Love Has No Pride") to 1920's style blues ("You Gotta Know How"), to bouncing rockers, ("Give It Up or Let Me Go"; "You Told Me Baby") as well as a cover of Jackson Browne's "Under the Falling Sky." Bonnie's voice was clear and sweet, and this album is a joy to listen to today, as much as it was in 1972. The band is killer: Kal David on guitar, Paul Buttefield, John Hall, Dave Holland, Wells Kelly and more. It is a powerful album.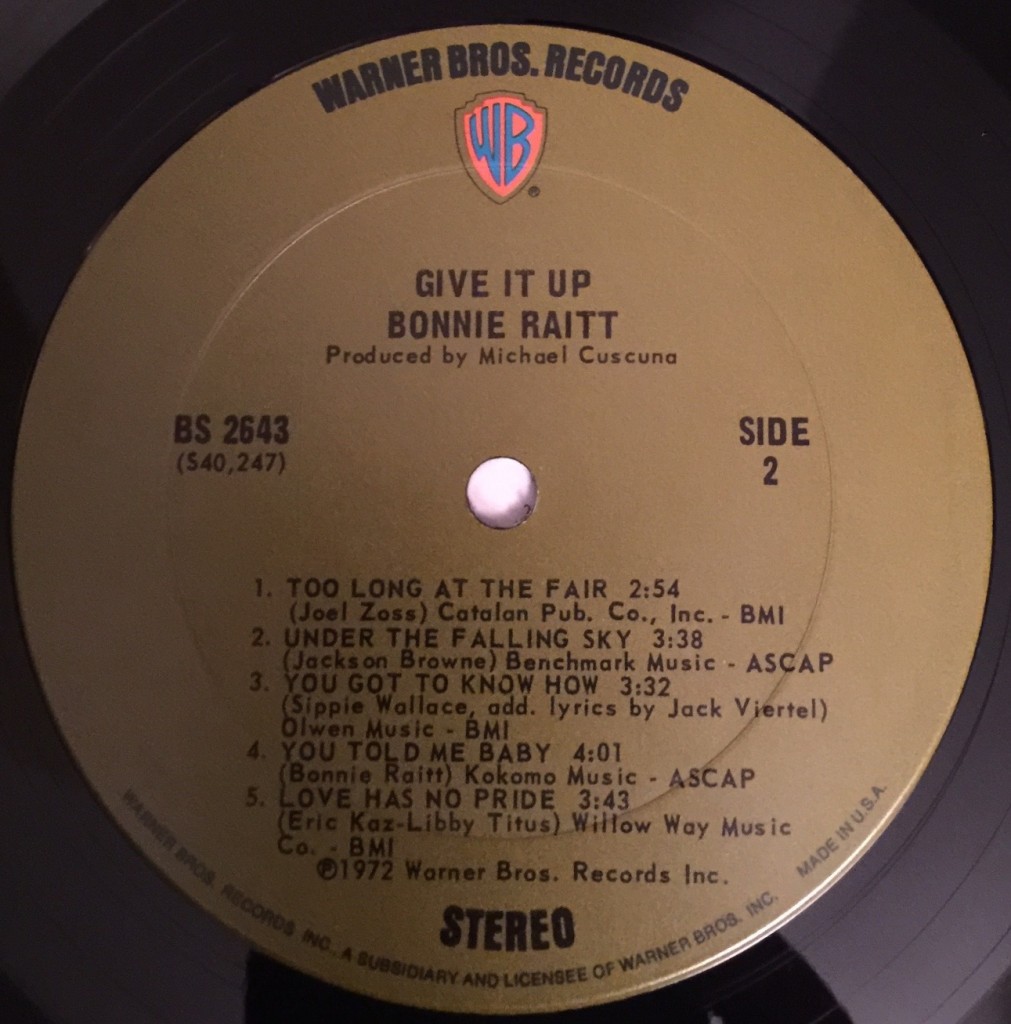 Her first, self-titled album (1971), which I discovered after Give It Up sounds darker and murkier, but has a few jewels: "Thank You" and "Since I Fell For You" are the tracks I liked then, but the album probably deserves a fresh listen. It is more bluesy than Give It Up (and even features Junior Wells).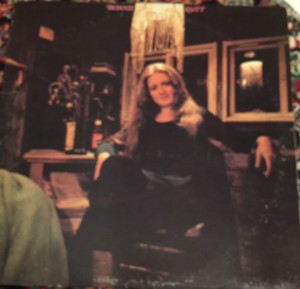 Her third, Takin' My Time, (1973) ratchets the performances of Give it Up even a few notches higher and tighter: a similar mix of ballads, blues and rockers, with another Jackson Browne tune, "I Thought I Was a Child." Lowell George and Bill Payne from Little Feat play, along with Milt Holland, Jim Keltner, Taj Mahal and an even longer list of notable players. The album was mastered by the late great Doug Sax.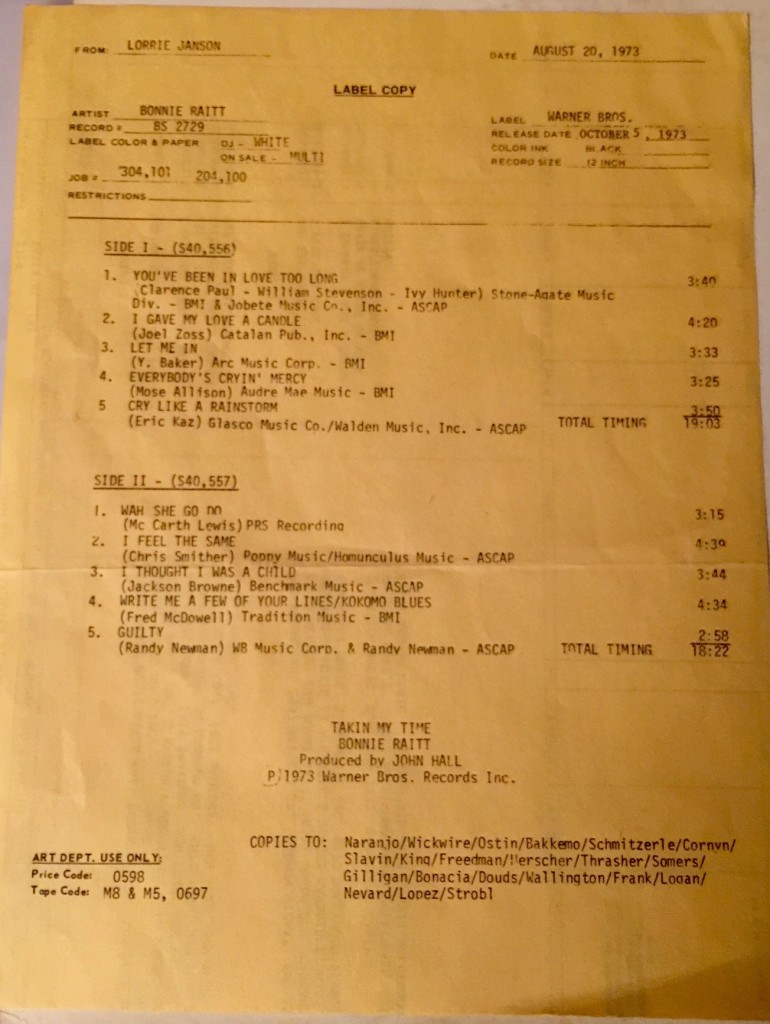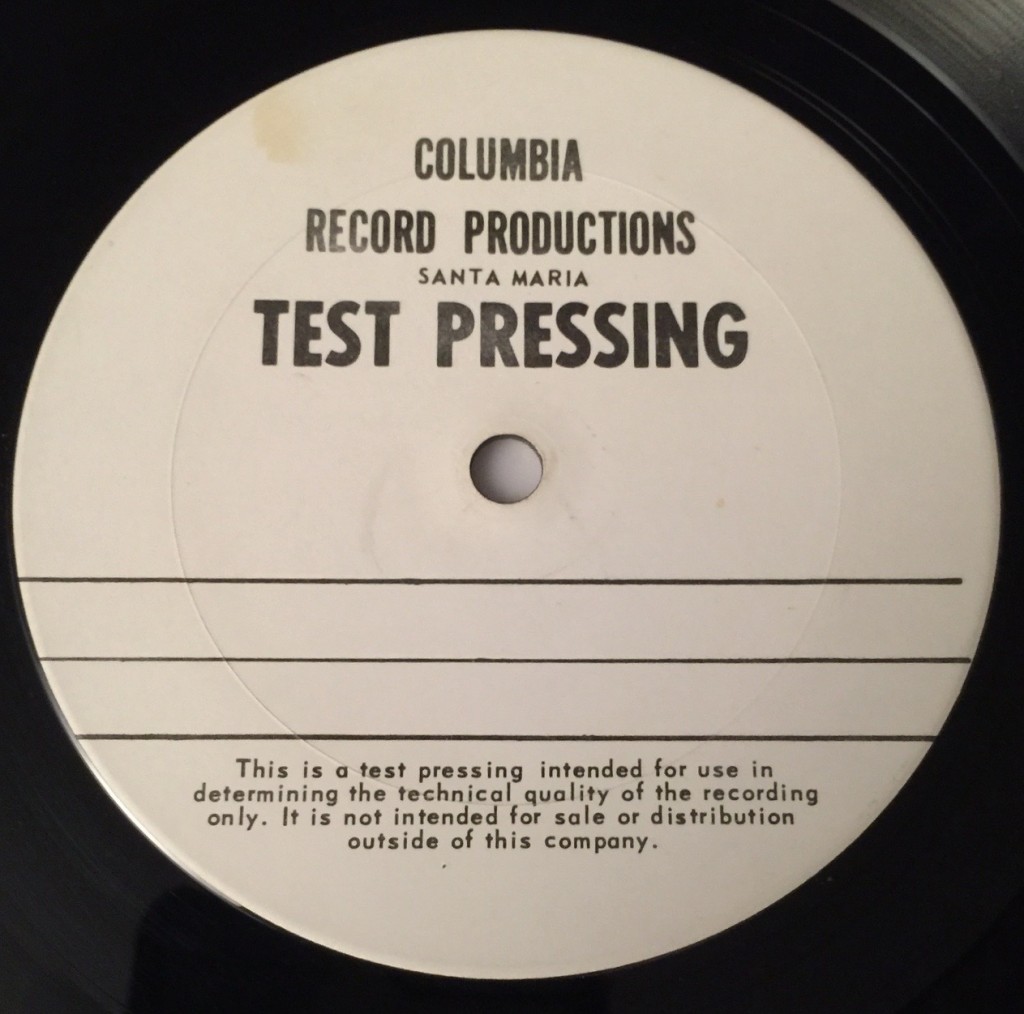 Her fourth album, Streetlights (1974) is worth the price of admission for "Angel from Montgomery." You get the other songs as a bonus! Some of them are very good, with another great line up of players.
The next couple albums are ones I haven't listened to much over the years: Home Plate (1975), produced by Paul Rothschild, throws so many great players into one album, it is almost embarrassing; and
Sweet Forgiveness (1977), which has a nice cover of "Runaway," which is where I stopped for a long time.
I didn't pick her back up until Nick of Time (1989), which was a huge success for Ms. Raitt and rebooted her career. She followed that album with a couple more multi-platinum selling records.
I still go back to those early records, though- her voice is sweeter- she was young, and the purity and range of her voice was at its height.
To put her early work into context, there were few guitar-wielding young women in the early 70's cutting blues, rock and ballads as a band leader and lead vocalist with the kind of power and musical skill that Bonnie Raitt exhibited. When people talk about "empowerment" through the latest crop of female celebrities, they should throw a couple of Bonnie Raitt's early albums on. She was cutting new ground 40 years ago.
Bonnie Raitt has long been known to support older blues musicians, and had her own demons to contend with; but, don't we all? She seems to have come through life with grace and some killer blues guitar chops that have only improved with age.