There Is No "Magic Bullet" in Hi-Fi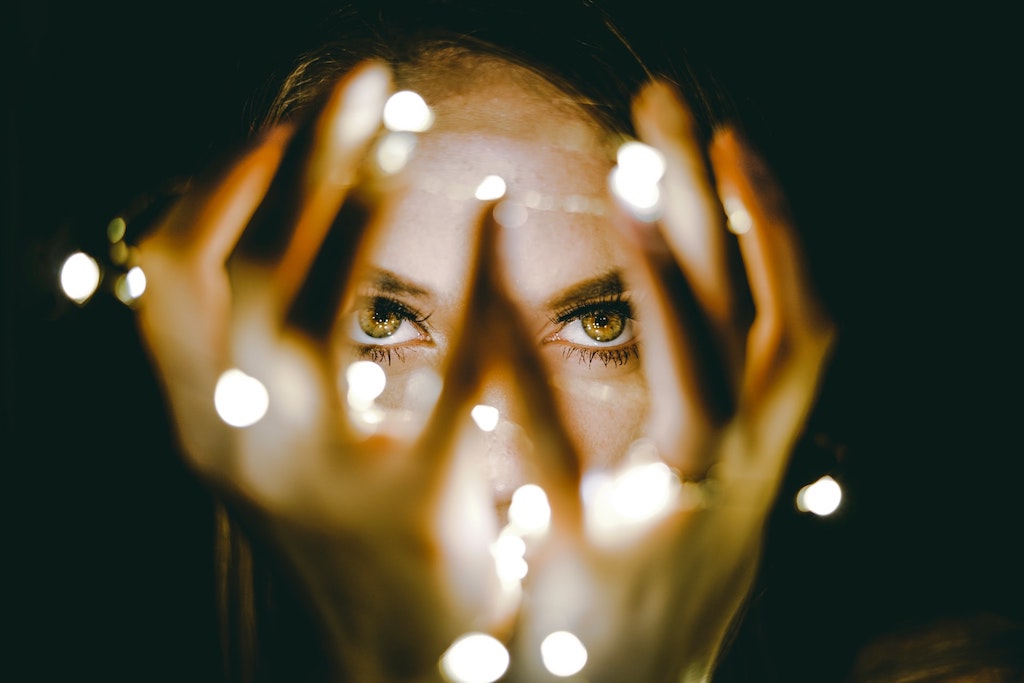 No Magic Solutions
I've spent some time on the audio chat fora over the years. Many popular threads these days are devoted to cheap improvements that can be made using audiophile "tweaks" or repurposed non-audiophile products. These can be applied to isolate gear, enhance the signals or connections or otherwise address some perceived problem that, once solved, offers to raise the level of music reproduction. It's like a cheap solution to upgrade your system: from audiophile fuses, special wires (beyond simply having a high-quality interconnect, speaker wire or power cable) and other tweaks, to contact fluids and other things that you can attach to power sources, equipment, or place in the room (bowls, various harmonizers or active resonators, noise harvesters, etc.) This is apart from room treatment, which is sui generis; that is, every situation is different, and buying a load of bass traps, resonators or diffusers is no more effective than the person who is placing them. (All good subjects for further exploration). 
There is a counter-narrative to this theme of the "cheap tweak" (or "magic bullet") which can be summed up with the words "snake-oil"; that is, some of the tweaks being offered really don't do much if anything and the "science" behind what is claimed is largely non-existent or suspect.
The Historical Context of the "Fringe"
These issues are not new to hi-fi and some "fringe" ideas once considered crazy are now within the mainstream: polarity (both power and signal cables), grounding noise, and isolation of source devices from the listening room.  Older readers will remember Enid Lumley, who was often mocked for her views, but she may have been right more than a few times; you can find tidbits on the Internet. (I no longer have all my old TAS issues or the old IAR newsletters from J. Peter Moncrieff  to which Lumley contributed). I'm of the school that measurements don't tell all, and there are a few tweaks that have worked for me, but more about that later.
Commercializing the Magic Bullet
The marketing today—often in the form of guerilla style users who proclaim "huge improvements" or "beta testers" who then report their findings on public fora— is less costly than full page, professionally composed magazine advertisements and is arguably more effective. (How many people even bother with print magazines at this point?).
Today, the task is made much easier by direct online sales and "word of mouth" postings on the audio fora. (Dude: "I just heard that X is the bomb. Gonna buy one." Next guy: "I'm in too.") How long before you decide to risk some money to try it, especially if it is only a few hundred bucks (or whatever you are comfortable with) if the results prove it was worth the expenditure. A certain degree of peer support and "fear of missing out" often makes what seems to be a relatively small investment worth the risk if the promise is greater than the cost.
The topic often descends into snark with predictable results: a contingent of true believers and an equally vocal group of nay-sayers with the occasional accusation of "shill" thrown around.
 The controversy can often make an otherwise unremarkable product much more visible to potential buyers, even if many of the comments are skeptical or negative. It fits with "there is no such thing as bad publicity."
In my view, both the hyperbolic claims and the "snake oil" rebuttals miss the mark.
Reality Intrudes- Another Perspective
Before one ventures into these murky waters, I think it is essential to get the basics right, from power, starting at the service entrance (where the power company's line meets your meter) to the receptacles at the "point of use"; to buy high quality products (used equipment can be a huge savings if sourced from a dealer who will support the product).[1] And getting the set up right for the particular room.
Obviously, there will be challenges –you may live in an apartment unit that shares incoming service with other units and have less control over what you can do with electrical service; room size, dimensions, surfaces, ceiling height and solidity of the floor may play a role in what you speakers (and turntable) you buy; and of course, set up, positioning of speakers, proper set up and alignment of phono cartridge are all important.
Although I have fancy wire on my main system (much less so on the vintage "Quad" system, which is more in keeping with its period nature), I would not spend on costly wire at first, particularly if you are budget constrained.  And, sad to say, but budget often dictates what we buy. But wait! You can know more before you buy and optimize the value you get for your money. (Covid/supply chain has played a role here too, for obvious reasons, though this is a moving target. By the time I publish this, things on the ground may be different, so I recognize that variable).
Ideally, apart from the recommendations of a trusted dealer[2]how do you figure out the elusive "synergy" among components to make them sing? There are some tried and true combinations—my Avantgarde Duos and the Lamm SET amps are a known quantity, but there are many such combinations for different speaker-amplifier combinations. I've never taken a dollar allocation approach to system "balance"; instead, I follow a "weakest link" approach, with the understanding that most people don't write out a big check for an entirely new system at once, but instead follow an upgrade path over time.
I firmly believe in home trial. If you are buying "online" that is usually an option, but look at return policies, including shipping and "repackaging" fees.
If you are working with a dealer, it is easier, but after decades in NYC—which was once rich with dealers during a couple "peak two channel audio" cycles,[3] there were still a lot of dealers who had commercial biases. You want to be able to trust a dealer's advice that isn't based entirely on the lines that dealer carries.
Sometimes, it pays to go up a tier to get what will satisfy you—getting a sense of what is possible, regardless of price, gives you a more realistic set of expectations.
Granted, most of us (me included) are not possessed of unlimited wealth. But, for that very reason, the due diligence is even more important. Flipping gear, and constantly changing components, costs more in the end than if you got it right (for your ears) the first time.
I have no magic solution to the process (and it is a process, even if you aren't really a gear head, and simply want to buy a good system to enjoy music and be done with it).
The Value of "Seat Time" and Self-Education (not of the Believe Every Word Read School)
The extra time you spend listening in showrooms (not necessarily reflective of what something will sound like in your room), other audiophiles' homes (much better, though it is not your room and the equipment may vary from what you buy) and at shows (probably the worst conditions in many cases) will pay off.
You are educating yourself and improving your ability to listen without the cost of buying and flipping gear; sure, the endless "I'm just exploring" may irritate a dealer, but in fairness, a good dealer is a thing to be prized. Reading reviews and the audio mags, print or online, is fine, but retain a reasonable amount of skepticism. Every new thing is not necessary an advance.  According to Fremer, the biggest name in analog, reviews and the audio press are "informed entertainment."
I originally balked at that characterization, but over a short time, realized he was right. The product churn of "buy this" is less important than settling on something that you will find rewarding, and you'll spend your time on exploring music, rather than indulging in audio nervosa. There will always be something new in gear. The real trick is to buy something enduring and not worry about it.
Coming back to commercial reality, I would not abuse a relationship to save a few bucks by wasting their time and then buying online or elsewhere. Since no dealer carries all brands or product lines (and there are many that we never see in the US, or may be cost prohibitive in other countries), there are some external market limitations. And you may have to "make the rounds" among a few dealers to get a sense of what you get for a given budget. This takes time, if you want to get the benefit of learning and improving your listening "judgment" (for lack of a better word).
Old Skool- Hanging Out
I do encourage people to share listening experiences with others and help "mentor" younger audiophiles. I had this benefit as a teenager—and was able to build a very good system by the time I was 20 years old. An image, taken with a Polaroid, is shown circa 1975: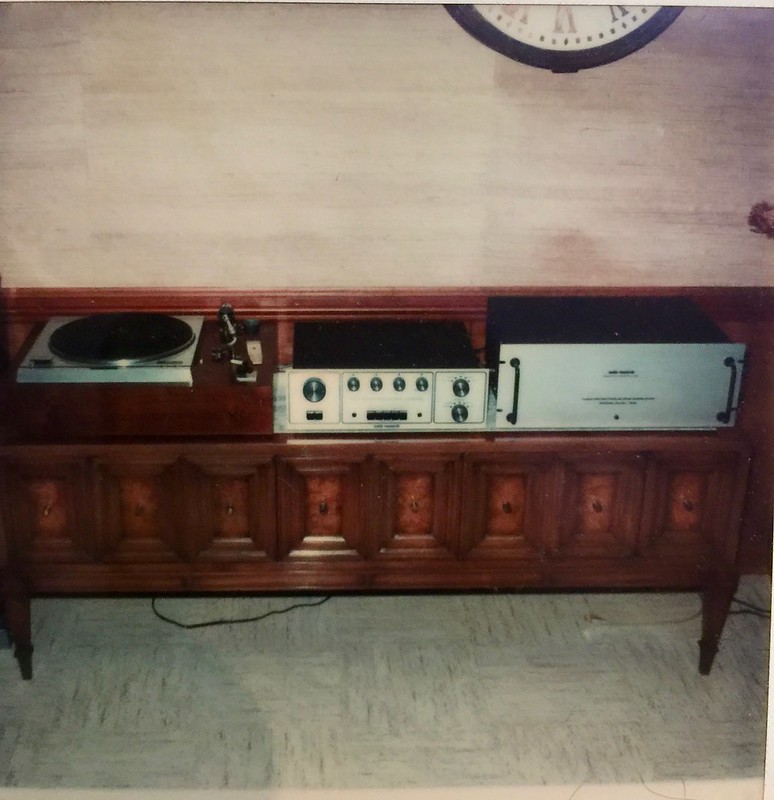 The loudspeakers were my Quad ESLs (a/k/a '57s'), the same pair I had refurbished a few years ago and still run today in my vintage system.The turntable- a Technics SP10- is still in use today after a restoration by Bill Thalmann. I still own the amp shown in the 1975 photo –an ARC Dual 75a. The preamp–an  ARCSP3-a-1- got traded out many years ago for an ARC-SP-10mkii which was the high point of the old ARC tube designs. The longevity of this equipment with routine maintenance, retubing,and recapping, isn't just about nostalgia. It's quality gear that could conceivably last a lifetime. And when you consider that much of it was purchased in "1975 dollars," it truly is a bargain by today's prices for comparable sound and build quality.
Hang Out- Listen- Get as Much Listening Experience to Different Systems as Possible
Coming back to the topic of shared listening experience, I met a lot of people through an audio club I was once part of in NYC. Folks could sell or trade LPs, and spend time at each other's homes, so it wasn't just about the equipment on demonstration at the formal club meetings. This is a much different way of networking than our siloed world on the Internet. Though the Internet is a wonderful thing—for me, a way to access hard to find albums located in other countries, which markets were hard to tap in the old brick and mortar days–it also has limits.
Granted, Covid forced many of us to withdraw from social interactions, but even more reason to engage in "real" hangouts rather than virtual ones, based on conditions and your own comfort level.
In the meantime, if you are contemplating new gear, there is no substitute for listening- preferably at another audiophile's home. Audiophiles are generous in that way—and take pleasure in showing off their systems. It's a great way to learn—from synergies to differences in presentation. And that learning will better help you make choices that please you rather than leaving you frustrated or unhappy.
Da Tweaks
Tweaks- sure. Knock yourself out (within reason). But, in my experience, they don't magically improve a well-balanced system that has been set up in the room properly, with good clean power, and dialed in to maximize performance. I've had all kinds of devices in my system as add-ons; some, like the Minus K isolation platform, were critically necessarily given the springy wooden floors of my old house; others, like different types of couplers or decouplers ("footers") under components, may change the sound, but you'll have to decide after time, and listening to a wide variety of material, whether "different" is better. (I've often found things like footers may yield a positive in one respect, sonically, at the expense of something else in the sonic spectrum). Given how different every system sounds (imagine the exact same system, but in a different room- it is going to sound different; then imagine all the other variables given that most people do not own the exact same system), it's pretty hard to say a given "tweak" which works for one system has universal application when it comes to the overall voicing of a different combination of components in a different room.   Does this isolate us even more in the sense that results from one user (or even ten) may not be reliable guidance for you? I don't think so because you are, at a minimum going to listen to it before you buy it (or if you are buying without first auditioning, you have a right to return without onerous penalties for doing so).
Coming now finally to the subject of tweaks, I'd start with the proposition that you work with what the components offer out of the box unless there is some known design weakness, like ineffective shielding, which should be addressed by the manufacturer. That will tell you what the component does, before you might change its voice or sound; these are finer gradations of sharp or "soft" and you would, ideally, I would like to know what the voicing of the combination of components is, au naturel, before you start changing it. You will hear the changes, though. The best way to achieve a good reference is through a variety of recordings- that way, if something is amiss because of the "tweak" you are more likely to hear it. Occasionally, I'll "de-tweak" my system just to check my reality. In most cases– like the Stillpoints record weight compared to the factory clamp on my Kuzma XL, the "tweak" stays (it made the system more "pacific"- that is, less bombastic and forward, a little more relaxed but dropped the bass and this required a little more from the woofers and gain. Overall, and on balance, I prefer it to the factory screw down clamp/weight). But there have been a few tweaks, over time, that I've dropped because while they changed the sound, they were not better. And in many cases, I can make that evaluation pretty quickly, in some smaller number of cases, it takes time. 
Where I come out on tweaks is "fine,"-this is part of the hobby- experimentation to improve sonic results,  but tweaks are not a substitute for getting the basics right first.
Bill Hart
Austin, TX.
May, 2022
____________________________________________
[1] I would also try to stay with products for which the manufacturer or a third party can source parts.
[2] More people in the States seem to buy online, perhaps because there are simply fewer "stereo stores" than there were when I started in this hobby/pursuit.
[3] In the '80s and say, 2010 for the "resurgence" though not necessarily all "high end."
FEATURE IMAGE CREDIT: rhett-wesley