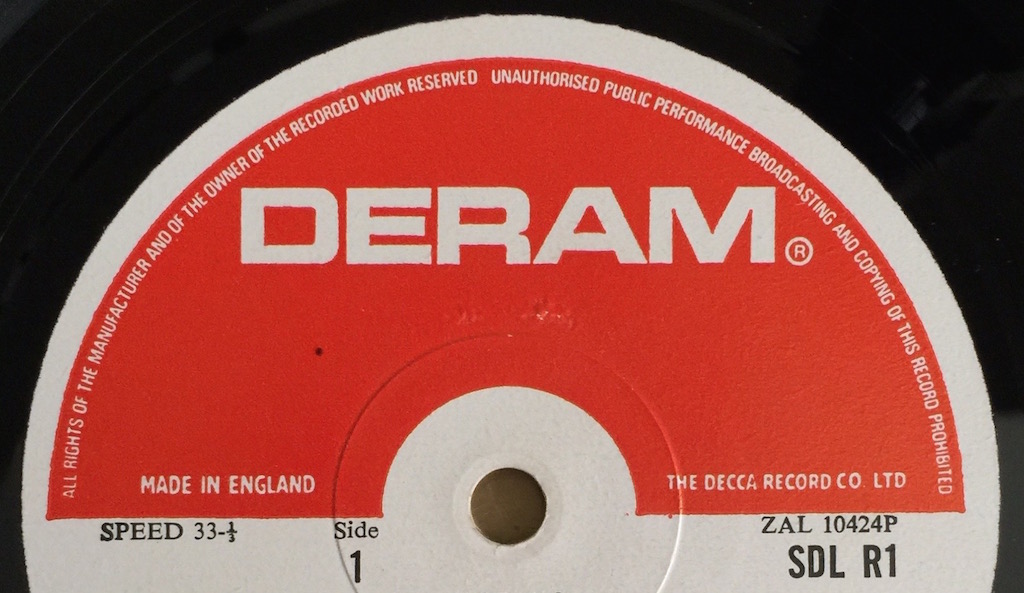 Caravan "In the Land of Grey and Pink"
-The "Canterbury Scene"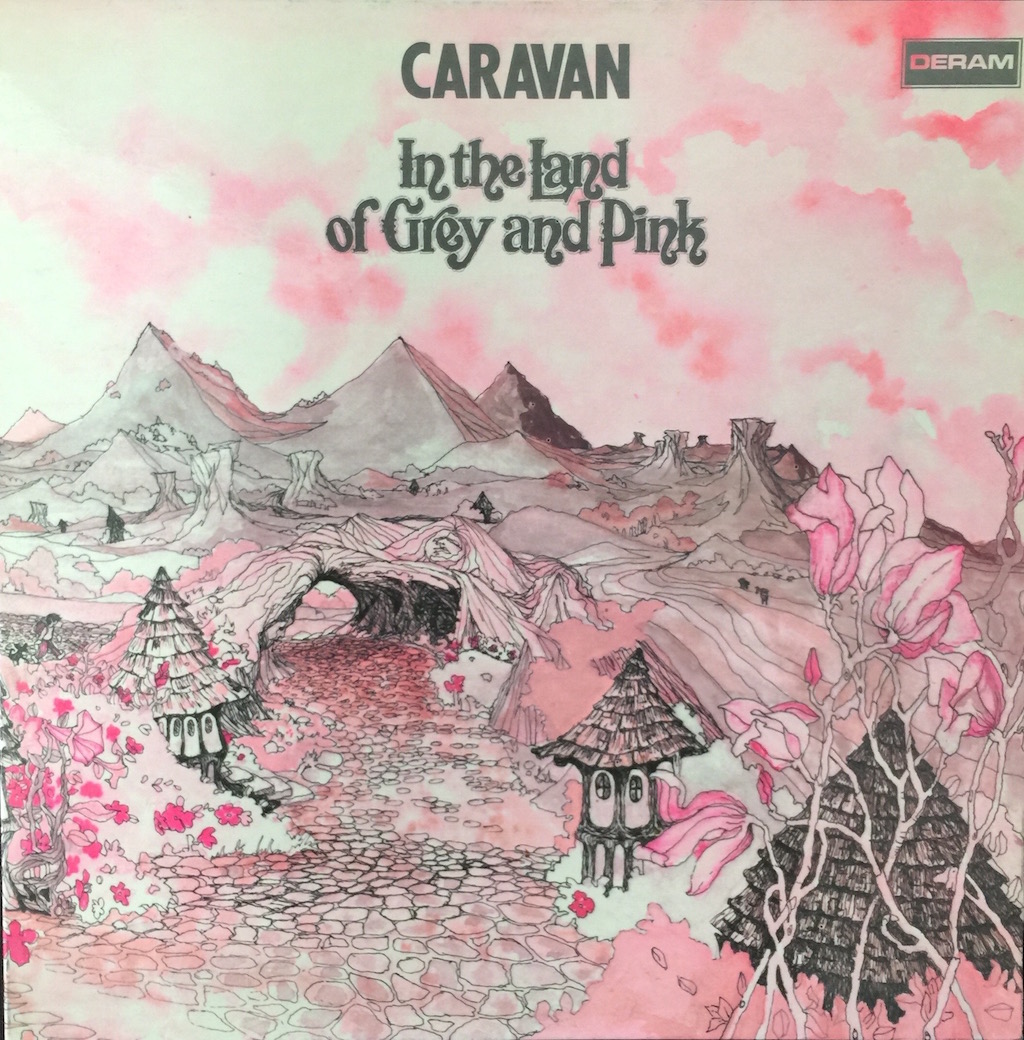 Caravan's "In the Land of Grey and Pink," released in 1971, is generally considered one of the best representations of the so-called "Canterbury Scene." What, you may ask, is the "Canterbury Scene"? To me, it is a very imprecise label for an offshoot of progressive rock that had no specific style, and was not necessarily even linked to the cathedral city from which it drew its name. Commentators often point to the pastoral aspects of the music, or the peculiarly English sense of whimsy associated with this "genre," but that's pretty vague. As best I can tell, the label applies to a loose confederation of musicians located in Southern England that can be traced to the almost mythical band "Wilde Flowers," a group that released no commercial recordings,[1] but functioned as an incubator for at least two more well-known bands: Caravan and (The) Soft Machine,[2] but the players were changeable, and there seemed to be an almost organic quality to how the various musicians overlapped in different bands.[3]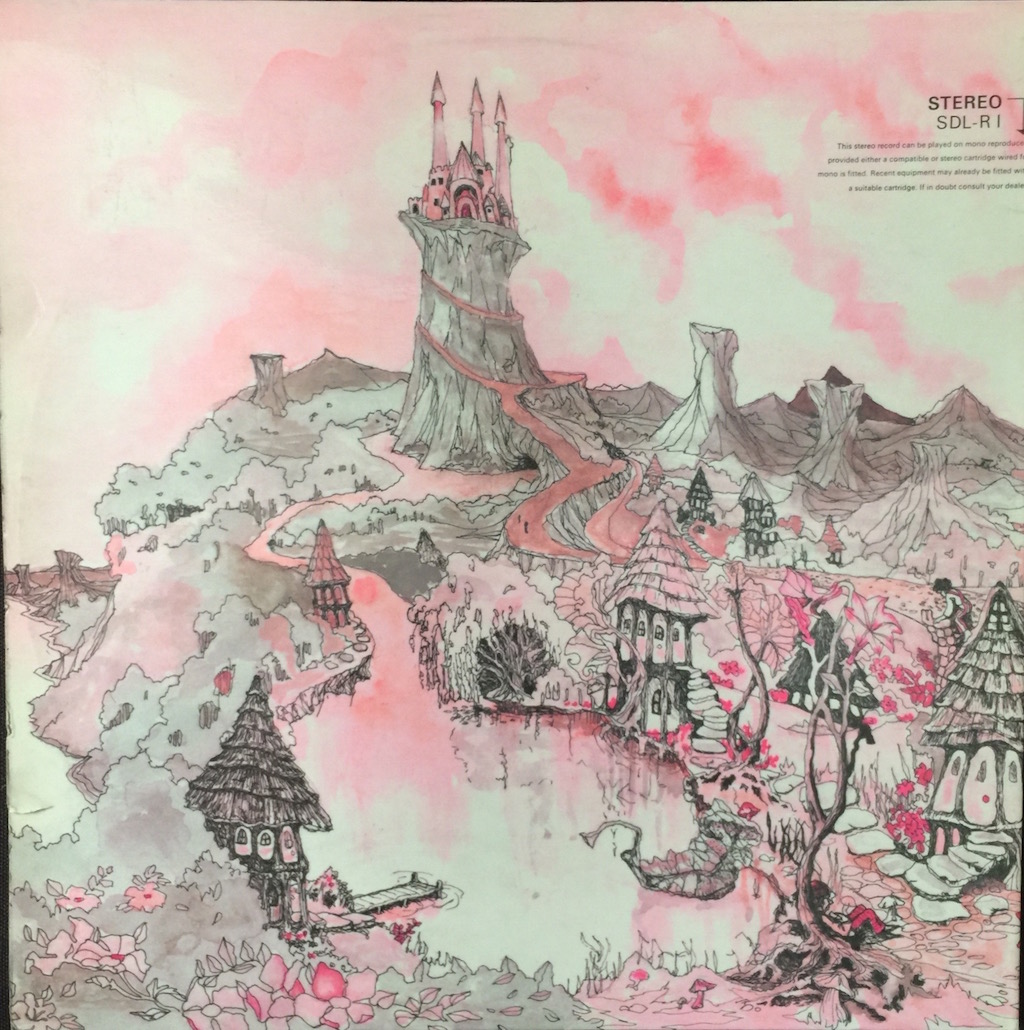 As I understand it, this movement or "school" of music was deliberately non-commercial in style; a sort of "art-rock" rebellion to the much-hyped music and cultural scene of London. But defining its roots or identifying its exponents still tells us little about the music itself. Labels like "jazz influenced psych rock" are misleading[4] and do little more than fit something unconventional into a familiar slot. Perhaps that's why this Caravan album is considered so emblematic: it's an adeptly played mix of influences and styles that defy convenient categorization.
I was fortunate enough to tap the brain of a polymath—Raymond Benson (a NY Times best selling author, musician, film historian and computer game designer, who knows more than a little about this body of music).[5] Raymond was kind enough to weigh in:
"I think of the Canterbury Scene as more a 'state of mind' rather than a genre," Raymond says.
"That said, it's also indeed considered a sub-genre of progressive rock—at least according to the various books that have been published about prog rock. I do believe there are identifiable traits in the music, such as the leanings toward jazz and jazz fusion, tricky time signatures, complexity in the arrangements, and, (most essential) a good deal of humor not only in the lyrics (if there are any) but also the compositions. Granted, Soft Machine's more jazz-oriented all-instrumental work after Third (1970) tends to be devoid of laughs, but Caravan certainly kept the whimsy going. Other bands and artists such as Robert Wyatt, Hatfield and the North, National Health, Matching Mole, and Kevin Ayers kept the Canterbury 'sound' going for many years. Ironically, nearly all of these musicians deny there was ever a 'Canterbury Scene'—that it was merely a convenient label laid upon them by the press."
In the Land of Grey and Pink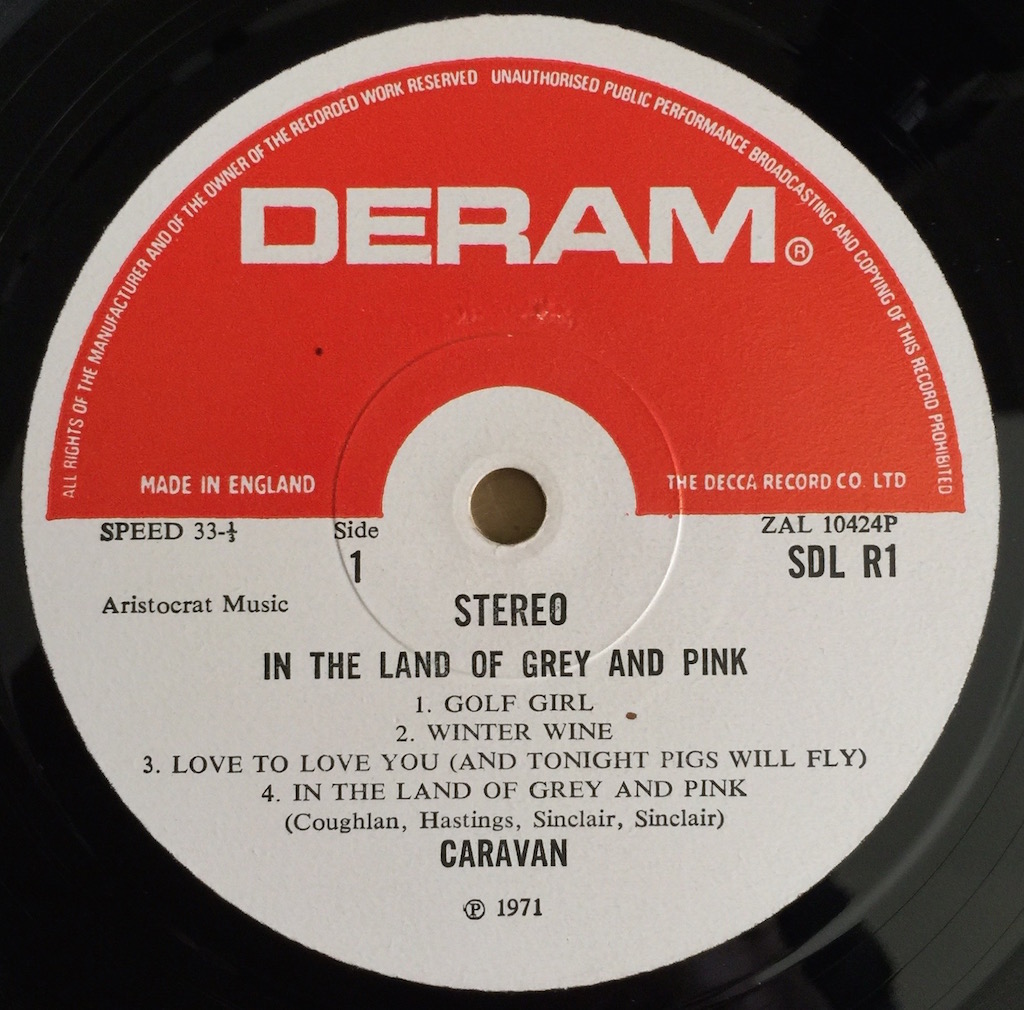 The album starts with "Golf Girl," and doesn't waste much time going from a sort of "pop jazz rock" opening into the land of the absurd- mix the Kinks with Zappa and you've got a catchy tune sung and played brilliantly, but twisted just the same ("dressed in PVC"). It is one of the strongest tracks on the album.
"Winter Wine" has a folksy acoustic guitar/vocal intro but quickly morphs into a fast beat keyboard-driven prog tune- lovely vocals on this- and great drum work. But the changes between major and minor keys are what make this song interesting. The keyboard solo is classic period prog with some blues inflections.
"Love to Love You (And Tonight Pigs Will Fly)" is '60's British pop with a cool jazz flute part.
The title track, "In the Land of Grey and Pink" is another ear-opener–a lilting vocal part over a chromatic melody that opens a kaleidoscope of instrumentation and color- this is psych-tinged pop that isn't sugary- you could live on a diet of it. A great track, and one of the stronger pieces on this album.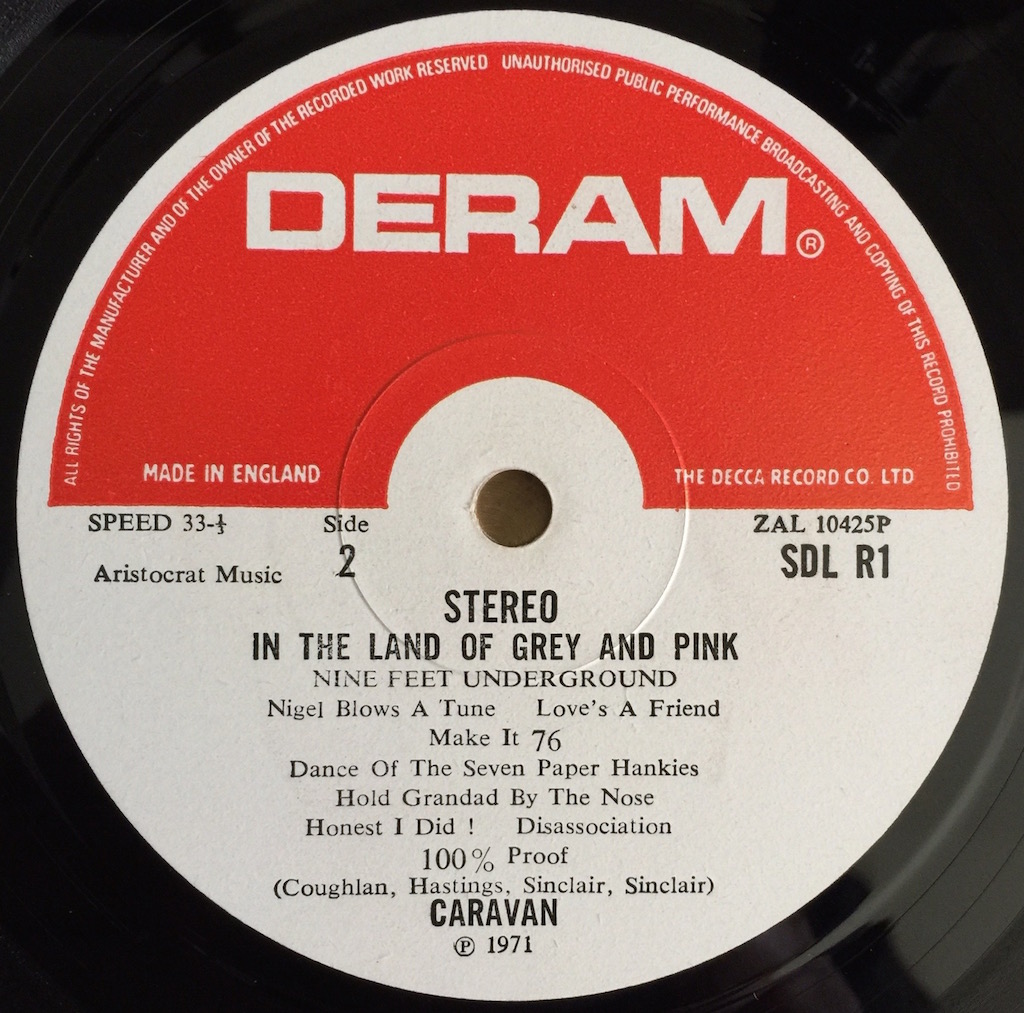 "Nine Feet Underground" is a long-form suite that takes up the entirety of side two of the album. It is quintessential progressive jazz-rock, with a virtual orchestra of sounds, solos, interludes, great hooks and outstanding bass work. The keyboard sounds are marvelous. It is often cited as the essential track (side?) of the album but you shouldn't discount other tracks, like "Golf Girl" (which has a charm all its own) or the title track.
The longer form compositions (really a series of compositions) require a different kind of listening than the usual rock "hot" tracks. This style of music requires patience, of the same sort that classical (or less traditional jazz) music demands—it doesn't hit you over the head, but grows as it plays, and gets more involving as you get deeper into the side. There's also a deliberately primitive aspect to some of the keyboard work that makes you appreciate how the rhythm and melody work together as it builds on itself. The playing is an interesting mix of rough and refined, simple and complex that is rarely captured on the same record.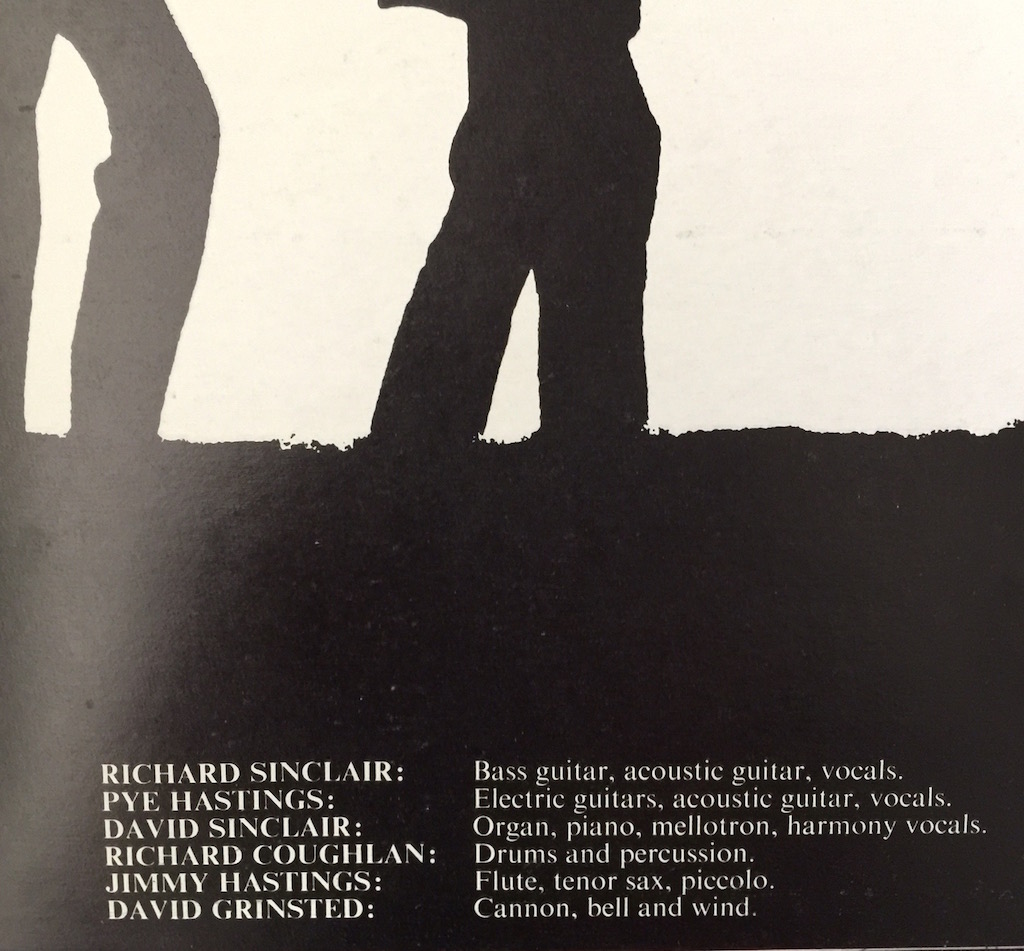 Comparisons to Traffic and other groups notwithstanding, these guys also bring a classical orientation to their performances—not just in the "long form" composition style of side two (which is quite common in "prog") but also the complexity and interplay of the various instruments, which shine through in different combinations, at different moments. It is sophisticated playing that doesn't sound overproduced.
In fact, that may be the genius of it—these guys could play their asses off, but at times it sounds somewhat unpolished, like real musicians playing real music— it's intricate without sounding too "studied."
David Hitchcock, the producer of the record, makes use of everything the band has, and that is considerable. There are moments of great beauty here. The punch and drama is supplied by supple songwriting and deft performances rather than relying on crescendos of sheer power at high volume. For this reason, the album is dynamic in a way that a lot of harder rocking albums are not; those just seem to hit the wall, sometimes, at their peaks. This album can sound loud at times (but not overdriven or compressed) without necessarily being "played loud." Of course, you can crank it up, too,  because there's lot's of headroom; it's not cut that hot, it's more that the musicians (and presumably the producer) knew how to temper their playing to get it "just so."[6]
The UK pressings are probably the way to go. The album is on the Deram label, which became the "prog" imprint of Decca. Those who collect classical records know just how good many of the great Deccas sound. My copy is a second pressing[7] and it's a wondrous thing to play. This record is also the last that includes David Sinclair as part of the line up until his return to the band over a decade later.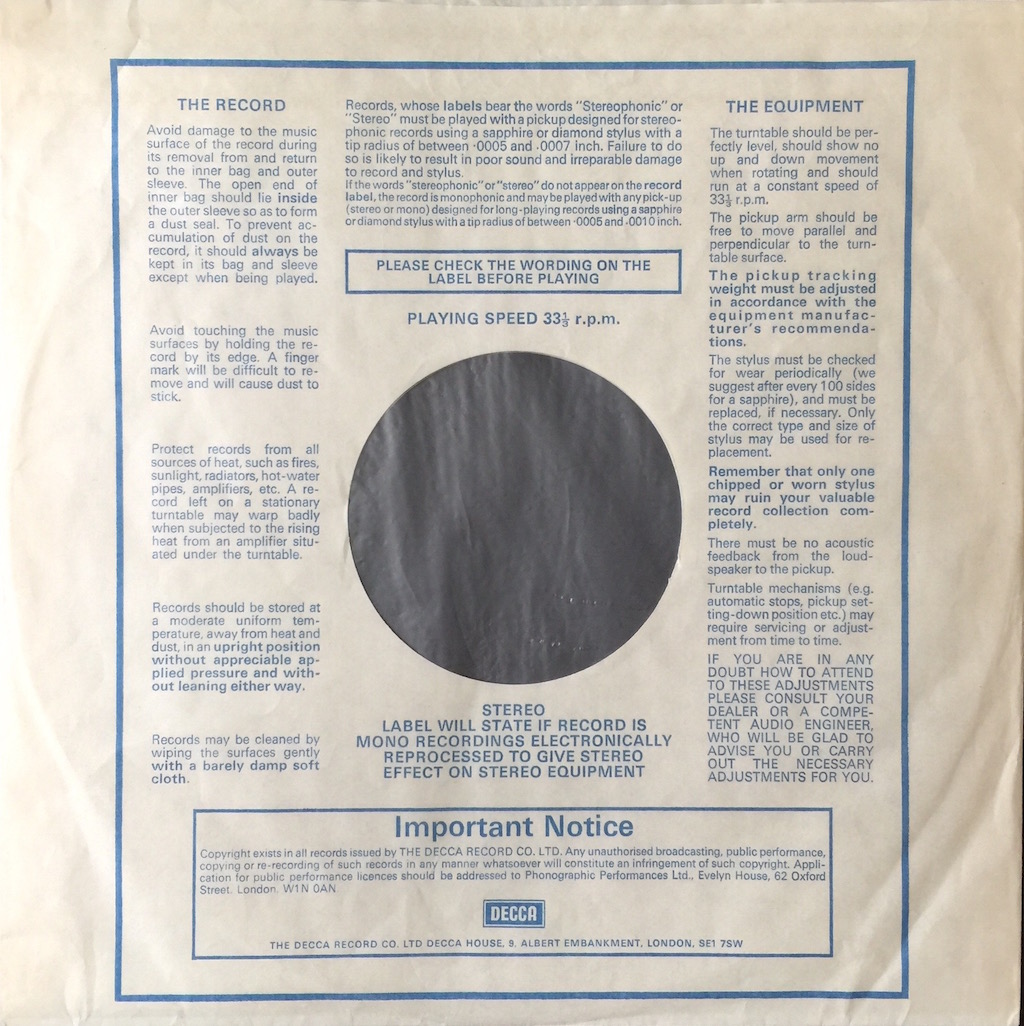 ☐☐☐
As my musical tastes evolve, I find myself less and less entangled by genre, or trying to fit music into one category or another. I don't listen that way: I can hop from a Janos Starker cello piece to an ancient jug band recording or a pop or avant-garde jazz piece to a slice of early metal with little regard for boundaries—it's more about what suits my mood. In the process, I've been exposed to a lot more music without being confined by preconceived notions of "what I like."
Maybe the simplest way to appreciate Caravan's "In the Land of Grey and Pink" is to listen to them as a group of musicians that recognized this truth– the boundless joy of music, unconstrained by genre— and delivered a superb recording of eclectic, sophisticated music more than 45 years ago. It only took me that long to discover this record.
Bill Hart
Oct. 12, 2016
___________________________________________
My thanks to Raymond Benson for his input on this piece.
[1] There is (or was) a CD of demo tracks and live recordings released by Voiceprint in 1994. A vinyl LP was issued by a Russian label in 2009 that apparently credits Voiceprint. I do not have a copy of this LP and have no information on its provenance.
[2] The Soft Machine functioned as the "house band" at the legendary UFO Club run by Joe Boyd in London after Pink Floyd, who originally served that role, was signed to a record deal.
[3] For those with a mind to charting all of this, I found a handy "family tree": http://rateyourmusic.com/list/siren05/the_canterbury_scene_family_tree/
[4] Soft Machine's first album was far more psychedelic as they gradually morphed into a more jazz-based sound in later albums, particularly the Third.
[5] Raymond Benson is the author of over 35 published books and is most well known for being the third—and first American—writer of official James Bond novels. He is also a working musician. You can find him at http://www.raymondbenson.com.
[6] As an aside, I find that most well recorded albums have a volume setting, depending on the playback system and room, where everything just "gels"—it's almost like a "natural" volume for that record. Louder, and it sounds overly loud—softer, and you lose some of the impact, detail and overall life of the thing.
[7] First pressings had a tan label. The red and white labels, like the one shown here, were also used early on, but I suspect mine is a slightly later repress, possibly as late as 1975. This is based not only on the deadwax, but the inner sleeve (if it originally belonged to this copy, which I have no reason to doubt). The copy is pristine in every respect. I may delve into more releases on the Deram label in future articles—lots of goodies on this label.