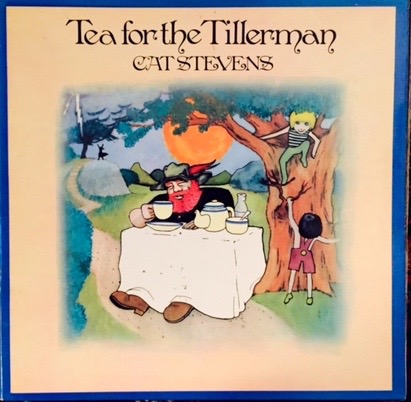 I hadn't planned to review this album, despite its considerable musical and sonic prowess. Why? Because I burned out on it long ago as an audiophile "demo" record. Despite, that, I'm reviewing it. Why? Because it is a really good record: great songs, powerful performances and a great recording.
Before we talk about the music, let's talk about copies I've owned: I don't remember the first copy I bought, but I suspect it was the standard issue A&M pressing available in the States at the time of release. For years, the MoFi UHQR took up space on my shelves too- an über pressing from the early Mo-Fi, the "best of the best," according to audiophile lore at the time. Bought new in 1982 for the princely sum of $50 (if memory serves), a lot of money for a new record then. It sounded big; the artist's guitar sounded really BIG; the album was dynamic, the surfaces were dead quiet, and it was packaged in a very nice presentation box.
Altogether an impressive piece of vinyl.
Strolling through Greenwich Village one day in the late 80's, I bought some old records from a "street person," on the cheap- I didn't think there was anything amiss with the "provenance" of the records (i.e., I don't think he stole them)– he probably just needed the cash. Among them was a UK pink rim Island pressing. I cleaned it up and listened to it. It sounded pretty good and I didn't give it more thought. I probably had some other U.S. market reissues along the way, so figure I owned at least 6 or 7 copies of this record, maybe more, at one point.
One day, purely out of curiosity, I compared the UHQR with the "street bought" pink rim. The pink rim sounded better, more of a piece. That was the beginning of an understanding that maybe, just possibly, the earlier pressings, from the right country, might sound better than some of the fancy re-masters.
I eventually tracked down a UK first press on the Island pink label. It is a little noiser than the pink rim, but slightly less 'etched' sounding- a little rounder, warmer, but still dynamic, with a natural ease in its delivery.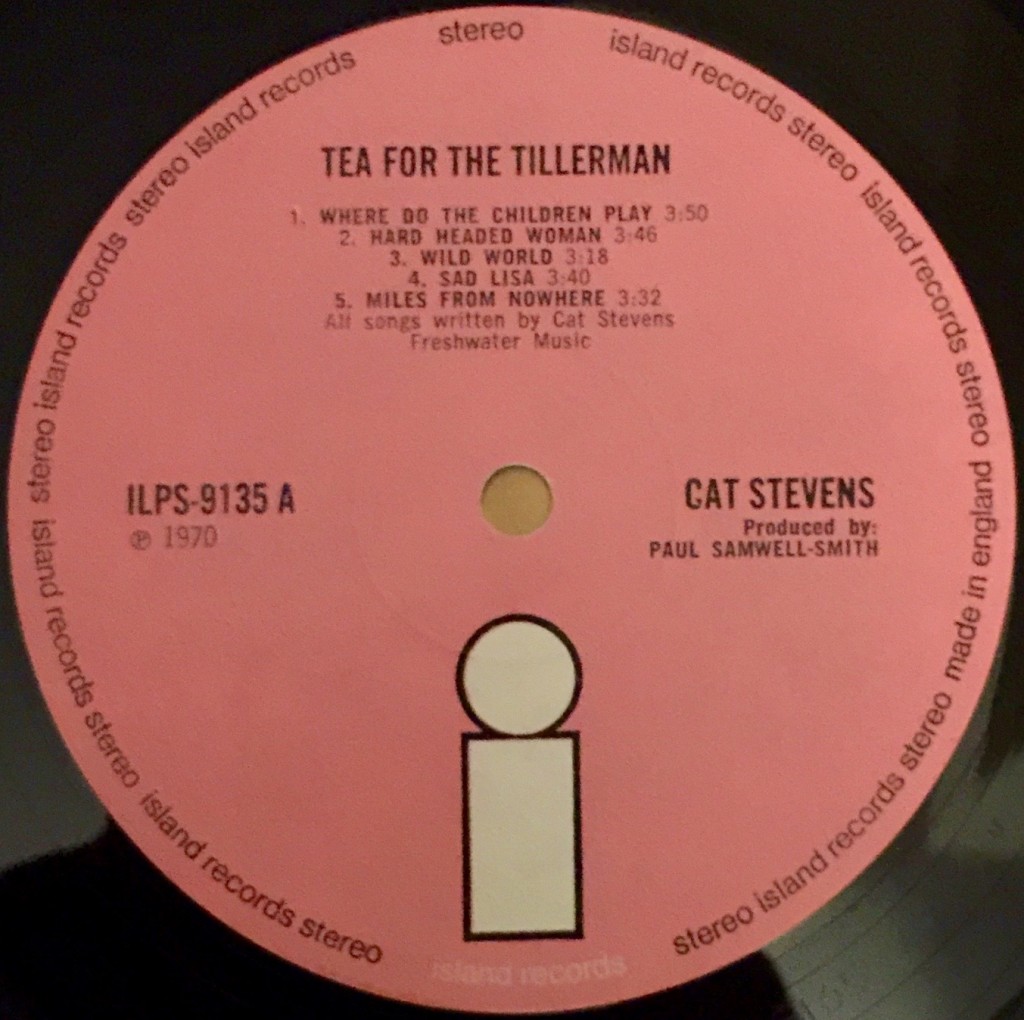 Variants also show a "Sterling LH" in the deadwax. (Lee Hulko, a great mastering engineer mentioned elsewhere in these pages). Both my pink label and pink rim bear the "Sterling" stamp and the LH inscription and both have lacquer information showing "3 u."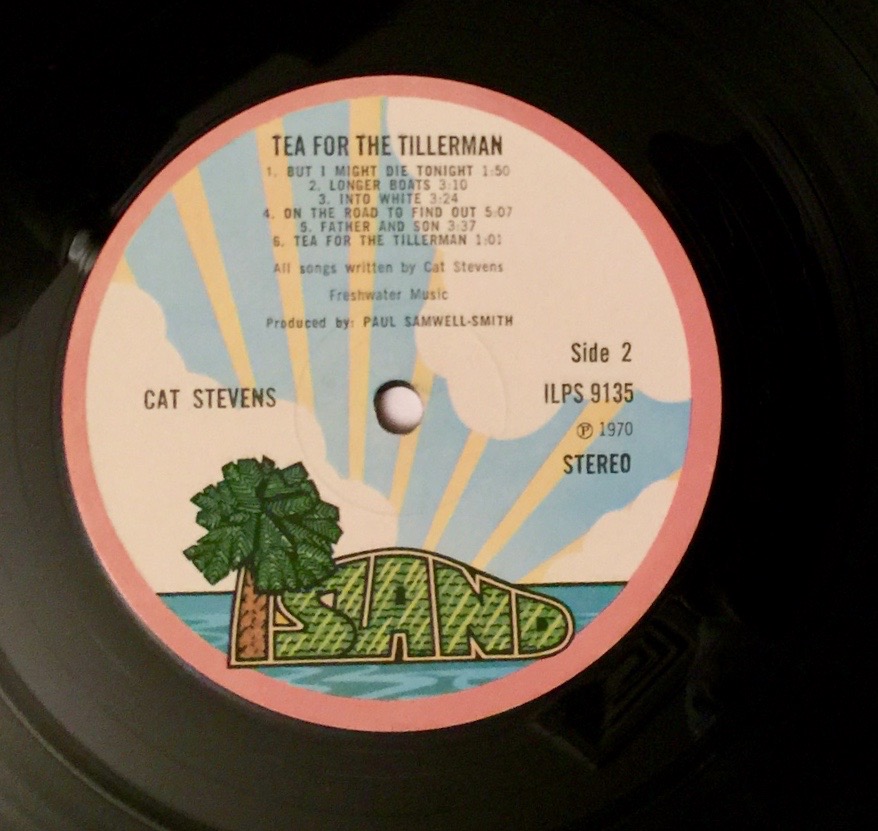 The music: great, story-telling folk rock that has held up for nigh on 45 years. It's hard to dislike this album, but I went through a spell of that.
Chad a/k/a Analogue Productions, had it re-mastered by George Marino and pressed at Chad's QRP pressing plant in 2011. In April 2015 his company released it again as a 45 rpm record set. Chad's website credits George Marino (who passed away in 2012) as the mastering engineer of this latest re-do as well. You'll find reviews of this latest release elsewhere on the web.[1]
I was told by an old hand at Island from the early days that Stevens was an absolute perfectionist in the studio. The album reflects that. If you don't own a copy, you should.
[1] I may buy the latest 45rpm re-do and compare it with my older Island copies. If I do, I'll write about it.