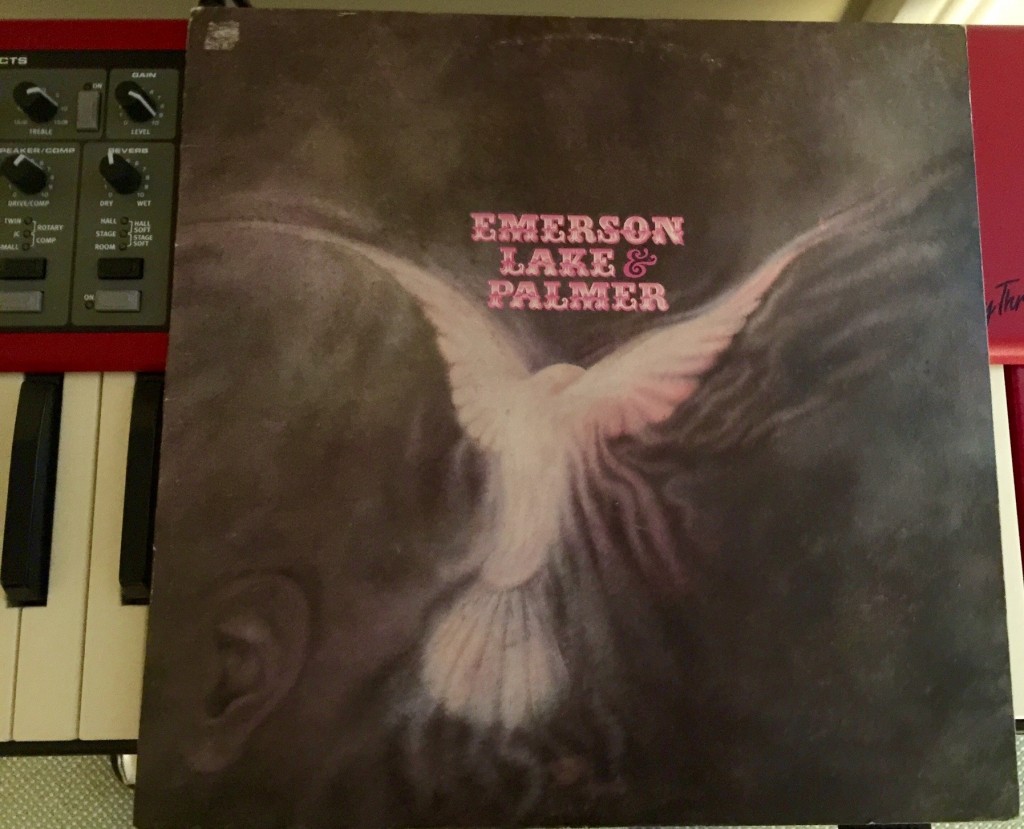 This first album, by a band that represented the height of keyboard-heavy "prog", has not aged well, but it is still an incredible piece of work that is great fun to listen to today. The track "Lucky Man" was a hit in the U.S. at the time of its release here and the album's success led to a series of follow up albums, including Pictures at an Exhibition, a modern interpretation of Mussorgsky's classical work which was a risky commercial proposition for young audiences at the time (it did well, though, as did the other albums following the band's debut album). It also lent the characterization of "symphonic rock" to the band, which in my estimation is a stretch, particularly for their first album, though several songs borrow from "classical" music of various eras. The band did enjoy considerable success, and still has a strong following today.
Listening to their self-titled debut now is a little like watching an old black and white movie about what the future would be like- steam powered spaceships and tele-screens that look like oscilloscopes in retro-moderne cabinets. It is truly a time capsule of what the future of rock did not become and that makes it all the more fun now.
I played this record heavily at the time- it was spacey, driving and the keyboards and synths were not just used for effect- they were at the center of a hard rock album that ranged from ballads to head-slamming assaults. But, songs, like "Lucky Man," were identifiable "tunes" that reached a large audience at the time and gave the band commercial traction- something their brethren, mining similar fields, did not enjoy- at least in the States. (I'm thinking here of Gracious!, which is a little more new age-y but just as adventurous and Colosseum (Valentyne Suite), which was more jazz-based. (Both are reviewed elsewhere on this site).
The ELP debut also speaks to the importance of Island's repertoire; many bands were experimenting in this same "space," but few survived, commercially or culturally, as ELP did.
The early U.S. release was on the Cotillion label. I didn't buy an Island pink label 'til much later. The Island pink has that characteristic 'warmth' that makes it appealing, sonically, and has nice heft to the full-bodied music and 'air' around the quieter parts. I played this record again yesterday, before posting this piece. I was amazed at how punchy and rich the track "Lucky Man" sounded. It was engineered by Eddie Offord, who also did some of the great YES albums.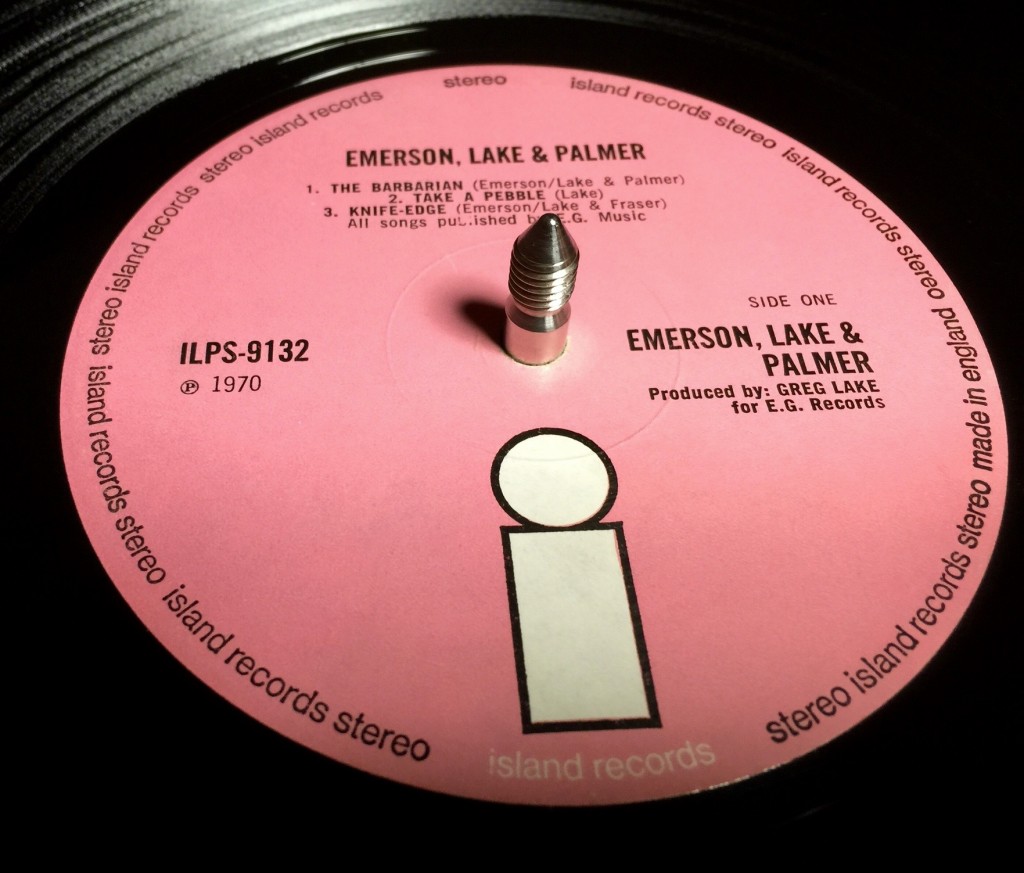 I am also reliably informed that this first ELP album was one of the last Island albums issued in the UK on the "pink label," before the transition to the "pink rim" label design.
This is not a terribly expensive record to buy as an early UK pink label and is recommended for those times when you want to go "back to the future."