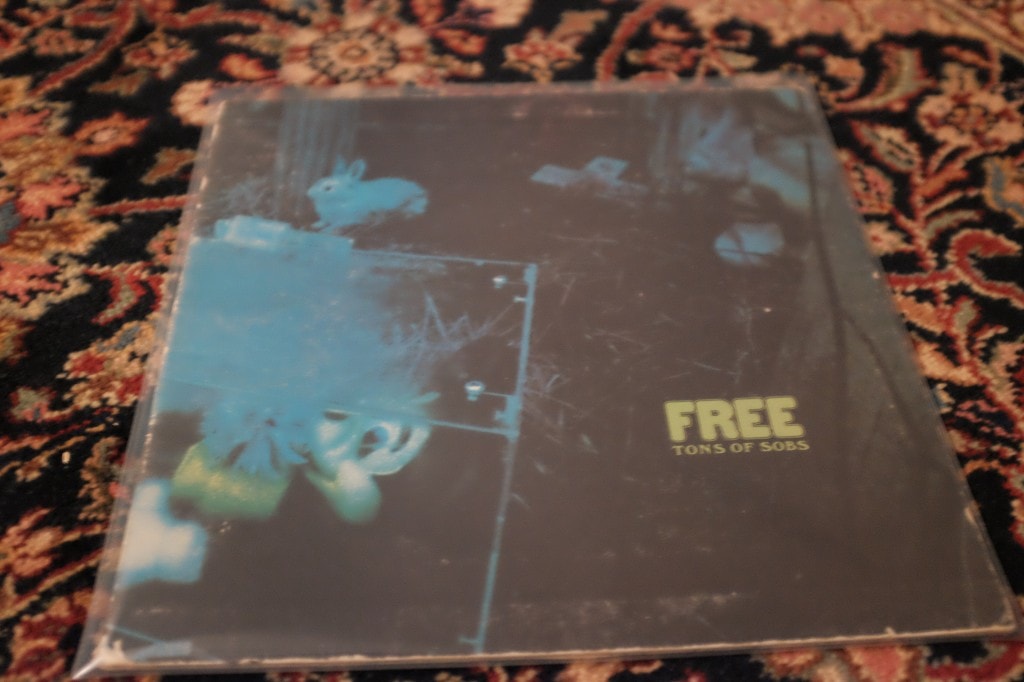 The band "Free" now has legendary status, in good part because of the deft guitar work of Paul Kossoff, another giant talent who died young. This album, their first, is a heady mix of blues and psychedelia, with the distinctive voice of Paul Rodgers- the band achieved fame with their later hit, "All Right Now," and eventually morphed into Bad Company, which was a driving hard rock act immediately identifiable by Rodger's voice. But, in this early incarnation, the elements of rock, psych and blues are more evenly balanced. Kossoff's playing is lyrical and nuanced- he never overplays, his tone and vibrato are outstanding and his playing has an effortless, unforced quality. Start with Side 1, track 1, "Over the Green Hills." You'll wind up listening to the rest of the album.
Pressings: the early UK pink labels are warm and rich, but can be noisy and are priced in collector territory. The later UK pink rim pressings are less expensive and if you find one with deadwax bearing a letter, followed by a number, rather than numbering, followed by a "U," you will have a pretty great sounding record at modest cost. The pink rims also have quieter surfaces than some of the early, more collectible pink labels.
One of many stand-out records on Island from this era, which we will cover in greater depth as time and reader interest permits.