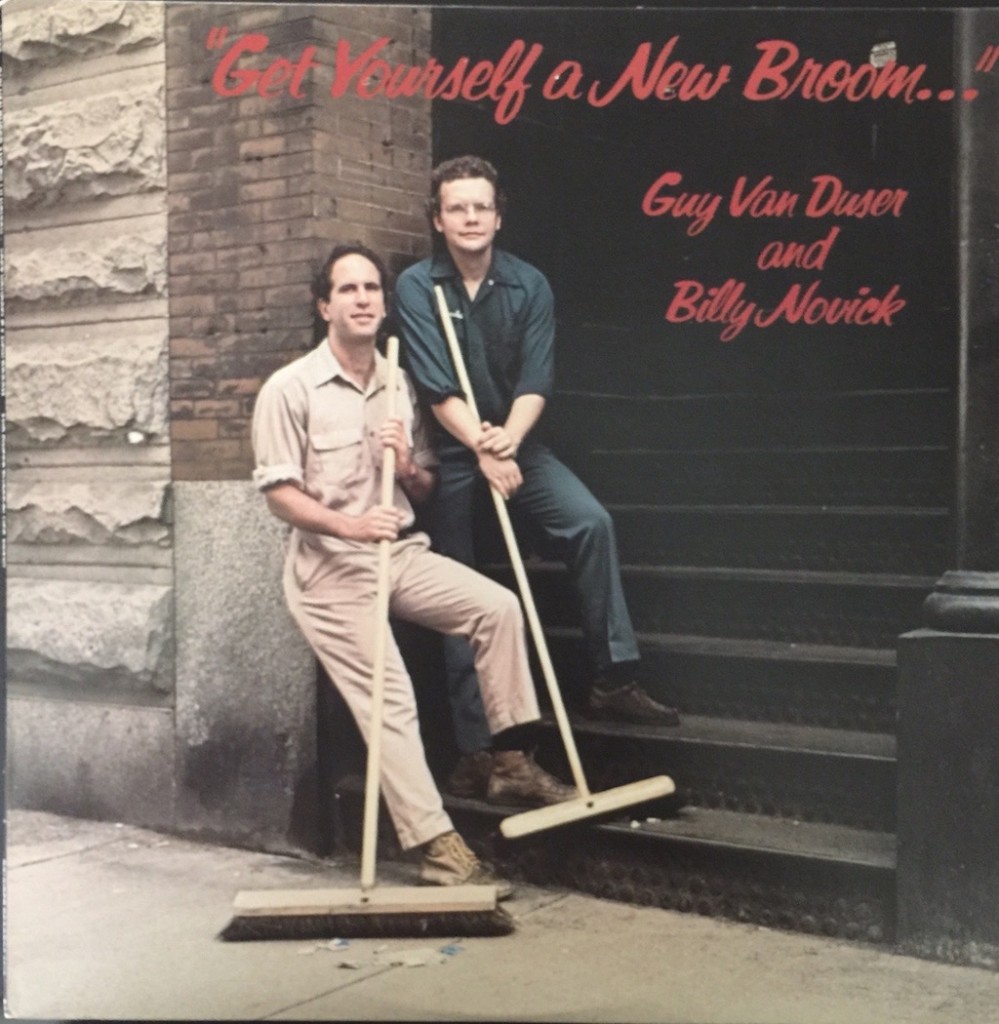 Guy Van Duser/Billy Novick- Get Yourself a New Broom (And Sweep Those Blues Away)
This album, by Guy Van Duser and Billy Novick, was released on Rounder Records in late 1979. I played it years ago for a music industry colleague, who turned to me after listening to the track, "I'm Coming, Virginia," and said: "I just had this weird 'sense memory'- something that I hadn't thought of since I was a kid. That clarinet sounded so real, I could smell the wax we used on the instrument." This record is that good. (And for those who like "audiophile" quality records, this is one; it is open sounding, and the bass tone played at the end of the piece will satisfy even the "big system" guys).
Van Duser, who currently teaches at the Berklee School of Music is, in his own words, an "oddball." He's a master player, a gifted fingerpicking guitarist, arranger and folklorist with a penchant for swing. He's pretty famous for an arrangement of "Stars and Stripes" recorded by Chet Atkins, but his own playing on this record, with Novick (the woodwind player), is thrilling. Don't be put off by the "old timey" aspect; it might help you understand why "swing" was the rock music of its era- it really did swing.
I talked to Van Duser about the recording, Chet Atkins and Van Duser's playing style. Here's what Van Duser told me:
"Get Yourself a New Broom" was the first time I recorded with a full band. Billy and I have been playing together as a duo for almost 40 years,[1] but at the time, I hadn't worked or recorded with a full band. It was a learning experience for me. All the basic tracks were laid down with no overdubbing; the bassist, Brian Torff, was extremely accomplished, and he's behind that deep tone you hear at the end of "I'm Coming, Virginia." It was an Eb, just a half-step below concert. But Brian bowed that note as though he were growing it right out of the floor! Brian played on our follow-up quartet LP, "Raisin' The Rent" (for which Garrison Keillor wrote the liner notes).
The rest of the band was top tier. Vinny Giordano[2] played tuba, Art Baron, the trombonist, had played with Duke Ellington; drummer Bob Jackson was a well regarded jazz drummer and Mike Avery, who was the drummer in a Boston blues band, had worked with Billy before:
"I did overdub some of my guitar parts, and John Nagy, who owned the studio, made some deliberate choices, with the engineer, to close mike my guitar- they told me, 'Ok go ahead and play, but don't move!'"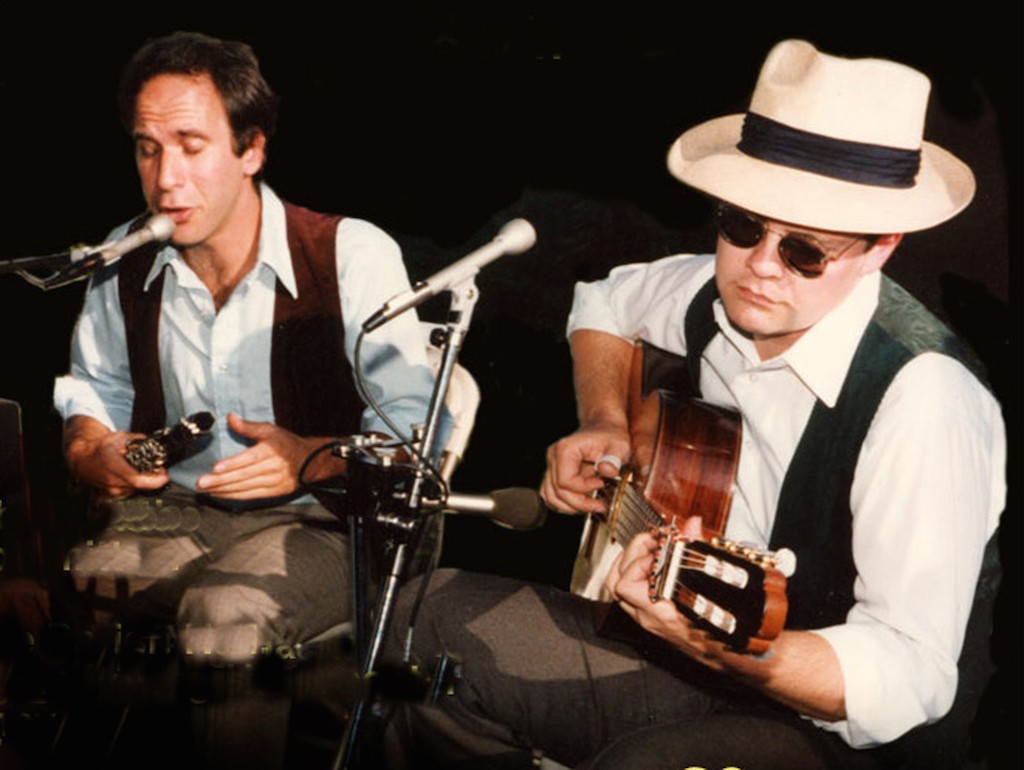 Billy and Guy circa 1982
Van Duser wasn't aware that this record was an underground "audiophile" favorite but he wasn't surprised, given the work that went into the recording: "We kept the sides short because Nagy, who also mastered the album, wanted more room for the grooves. His studio was in a big old home in Newton, and he knew what he was doing."
I also asked Van Duser about the Atkins' connection:
"I knew Chet for about 25 years. We developed a relationship when he recorded my arrangement of "Stars and Stripes"[3]; he was a hugely influential figure for me, long before I met him."
Atkins' fingerpicking style, typically associated with "country" or "western" music, took an interesting turn early in Atkins' career, when he recorded an album of jazz and pop standards; that album, A Session with Chet Atkins (RCA LPM-1090), has been an inspiration for Van Duser throughout his career. Van Duser admits that it's hard to label his own style; while it has a country flavor, it's clearly jazz-influenced.
If you are curious about the Atkins' record, original pressings are cheaply and readily available- it has not been reissued on vinyl, despite recent audiophile interest in older mono recordings.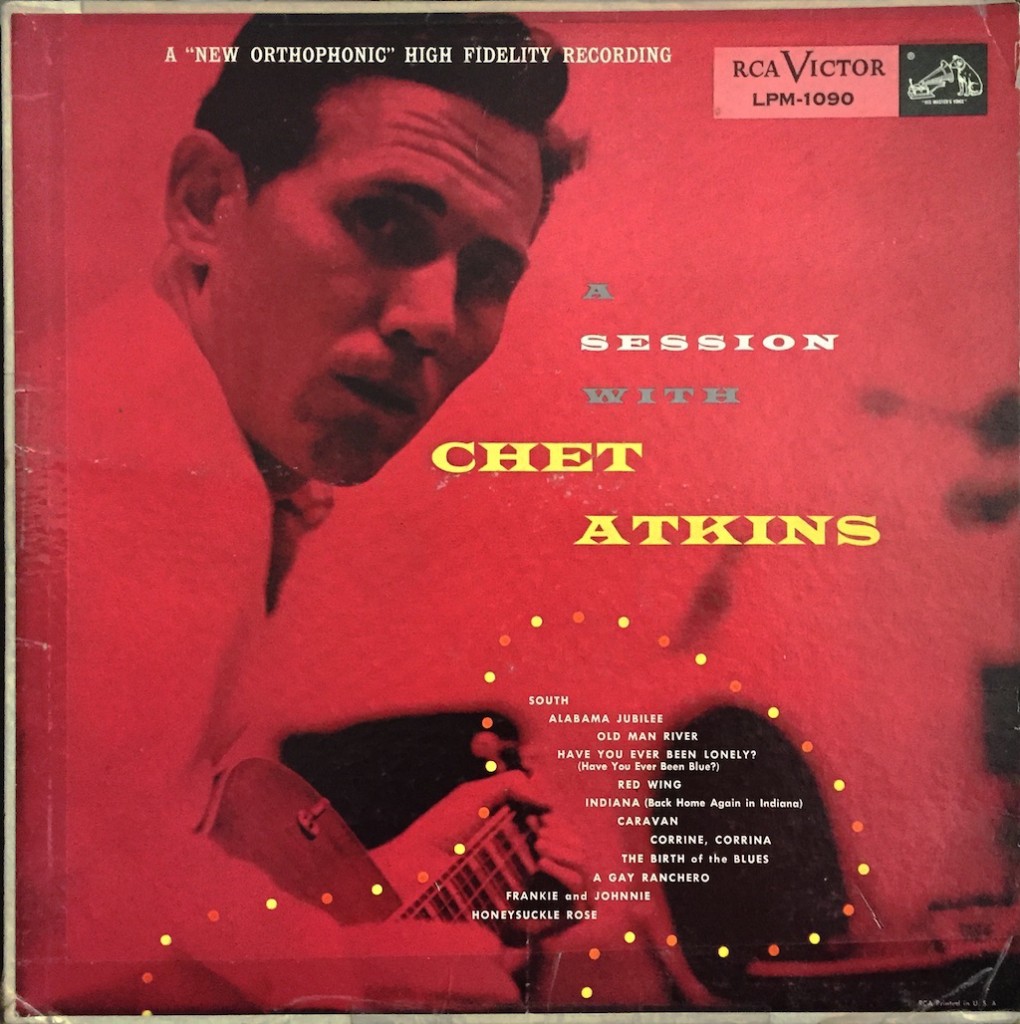 Van Duser also gave me a little teaser: he's already recorded an homage to the Chet Atkins' "Session" album, entitled A Session with Guy Van Duser and plans to release it on vinyl. He assembled a top tier band (those folks at the Berklee College of Music are there for a reason) and, though recorded digitally, it was mixed to tape. I will post an update here when the album is released on vinyl. [4]
In the meantime, you can find an original Rounder pressing of Get Yourself a New Broom for little more than the cost of postage.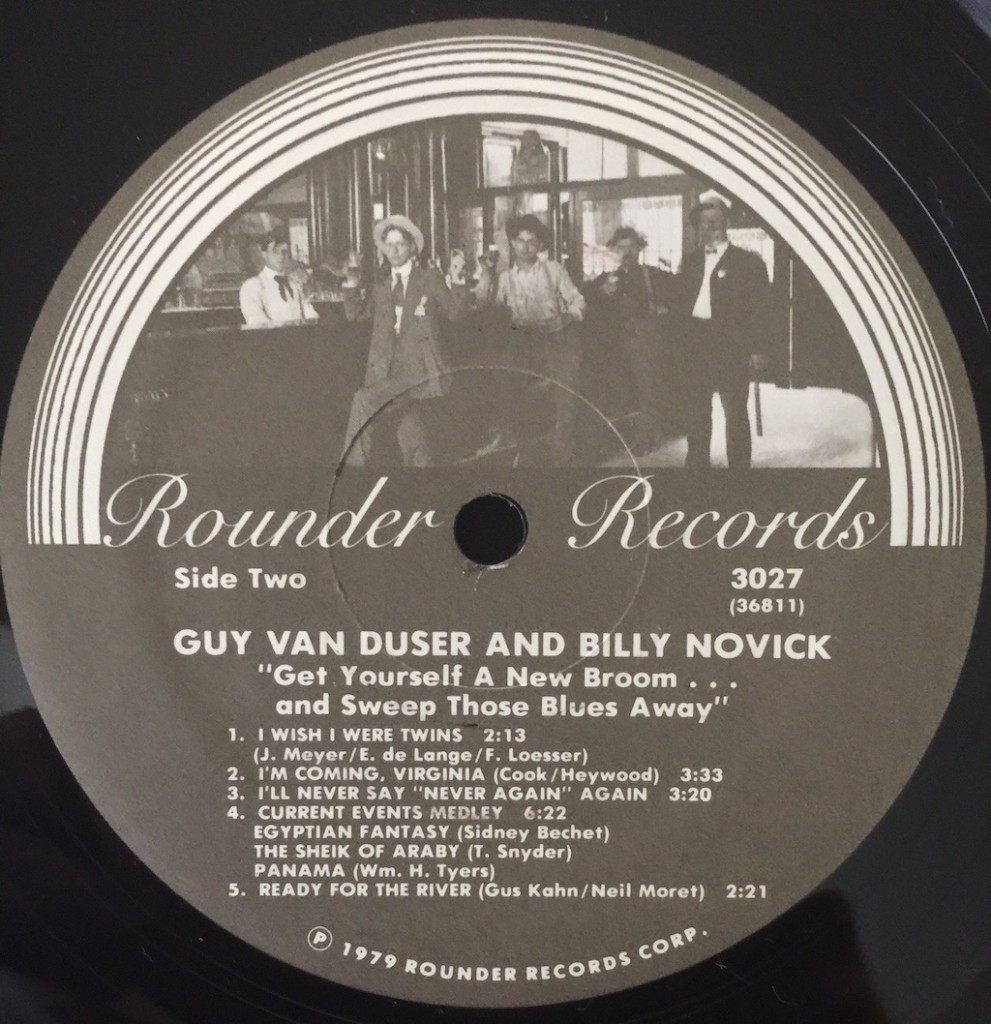 Rounder was purchased by the Concord Music group several years ago. I don't know what they plan to do in re-releasing their marvelous back catalog of bluegrass, folk and what is now referred to as "roots music" on vinyl,[5] but there are a lot of riches here. This record is one of them.
_____________________________ 
[1] An anniversary gig is planned and will probably be at a club at which the duo often appears: Club Passim, on Harvard Square in Cambridge. (The club used to be known as "Club 47" and is a Cambridge institution for folk and jazz).
[2] Giordano is a guru of big band history and plays regularly in NYC. It was Giordano and his band that appeared in the nightclub scenes throughout the recent HBO series, "Boardwalk Empire," a period gangster drama set during the Prohibition Era.
[3] The arrangement first appeared on Van Duser's solo album, Finger Style Guitar Solos (Rounder, 1976) and the Atkins' performance was released on The Best of Chet on the Road in 1980.
[4] Van Duser doesn't maintain a website but you can follow him and check his performance schedule at Billy Novick's site.
[5] I reached out to Rounder about this, and if I get an answer, will report what I learn.