Incoming-Glass Bead Games Clifford Jordan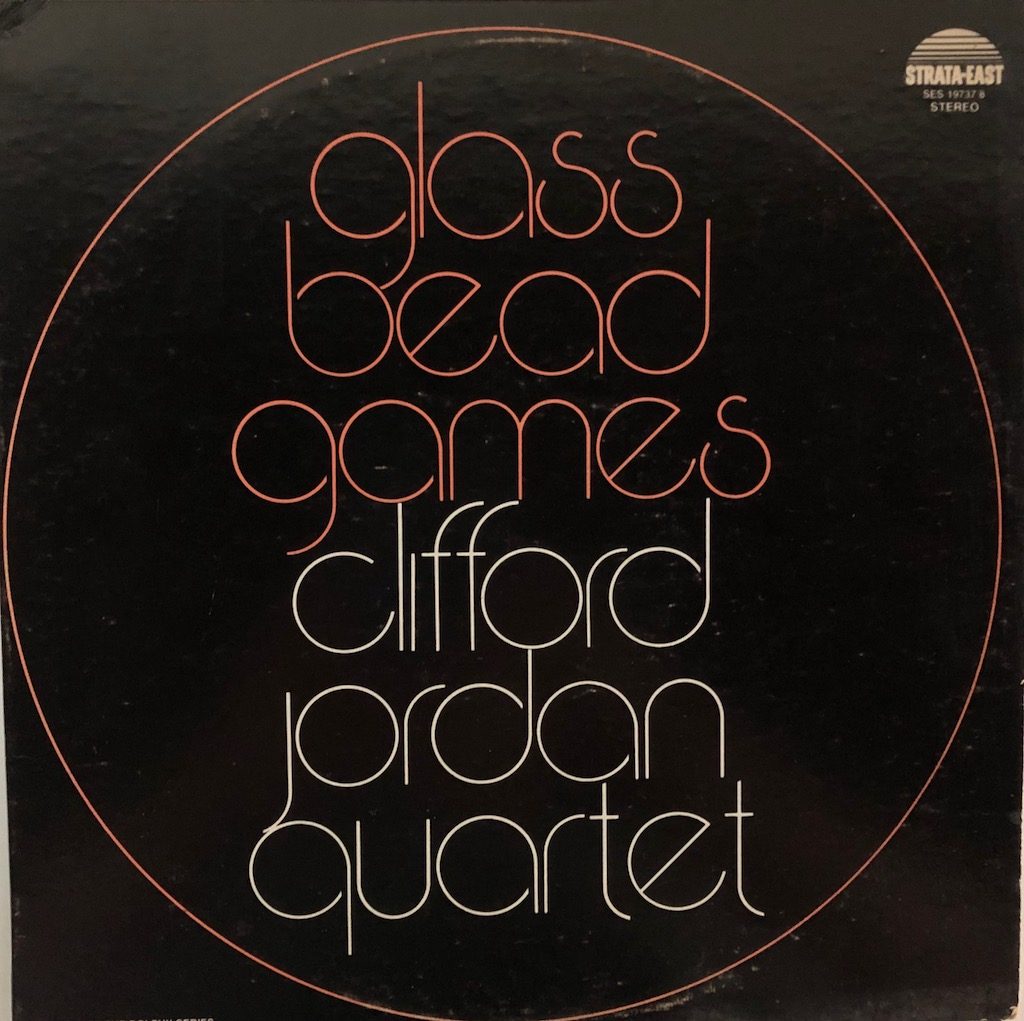 Glass Bead Games by Clifford Jordan is an important record in the Strata-East catalog. That has long been so. It is still sought after today in spite of increasingly high prices. If not among the rarest of the Strata-East records, it is certainly one of the most desirable. Even at a price, you obviously have to contend with playing condition issues if you are planning to purchase what is now a 45 year old record.
The album consists of two records, with different quartets, and draws from the spiritual jazz canon. Reviews almost always mention Coltrane. The title is a nod to Hermann Hesse's dystopian vision of the arts as an elevated pursuit within a cloistered order. The album was recorded at Minot Sound Studios in White Plains, NY. This is the studio where many of the Strata-East releases were recorded back in the early '70s. The album was first released in 1974.
This is music as a meditation on life. It is not Jordan's first release on Strata-East. That honor goes to In the World, which was released in 1972.
If you want some background on the label, take a look at the piece entitled "A Guide to Strata-East" by Andy Thomas. It's a wonderful introduction to the label and is included as a link in the review of Strata-East Reissues From Pure Pleasure published here over a year ago.
I plan to do an in-depth review of Glass Bead Games which will include the recent reissue by Pure Pleasure. That reissue is now available for reasonable money. This is not the first time this album has been reissued, but I'm not planning on buying all iterations of the LP for the sake of this piece. More soon….
Bill Hart
Austin, TX
April 18, 2019