Yes, she is legendary. And somewhat polarizing- some find nothing that draws them in, and even among fans, there is no consensus on her best work- Blue is recognized as her major folk work, Court and Spark for breaking barriers into pop and Hejira as a high point in her art. (Like I said, you'll find little consensus among listeners- and part of this may be due to the range and diversity of her work as well as the large body of studio albums). Ms. Mitchell recorded for Reprise, Asylum and, for a period, on Geffen's eponymous label. Her peak years, commercially (if not artistically) were on Warner-affiliated labels, though her association with David Geffen runs long through her career.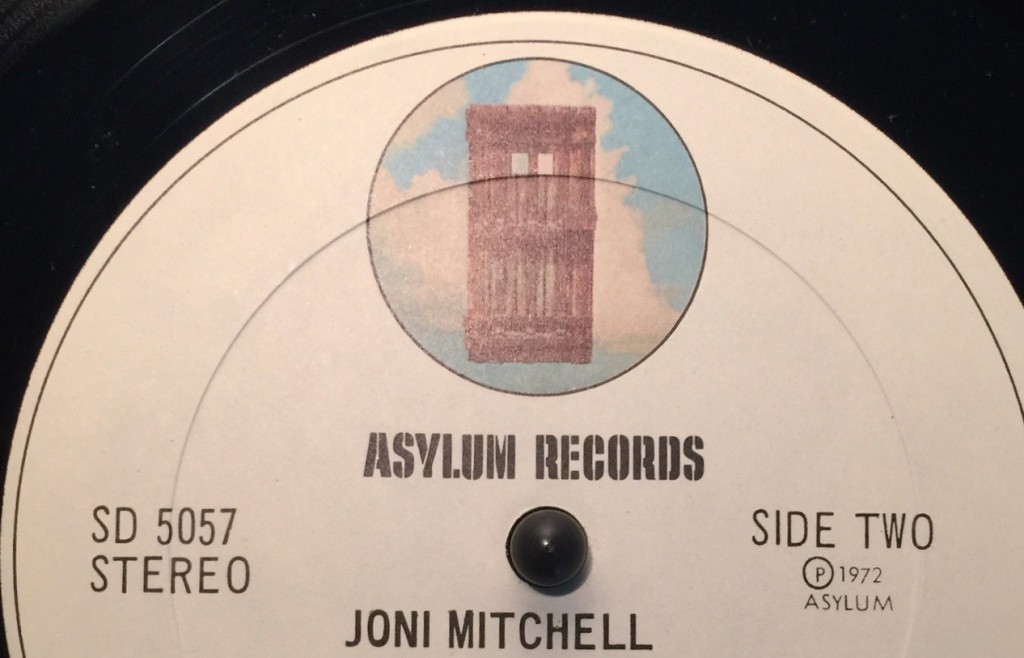 For someone who rarely gave interviews, and was not a media extrovert, Joni Mitchell has certainly gotten a fair amount of press coverage over the years, both mainstream and music-related. She was an important artist in the Warner catalog in the era, commercially and artistically.
I'm not going to attempt an exhaustive review of her work here; the objective is to take a look at the range and importance of artists associated with Warner during its "golden era." I'm also not going to be presumptuous enough to single out one album as her "best" or most important. But, I will offer one that is sorely under-rated, and covers a lot of ground: Miles of Aisles, a "live" album that captures her brilliantly– on tour– following the release of Court and Spark, and covers many of her folk hits as well as her pop/jazz leanings.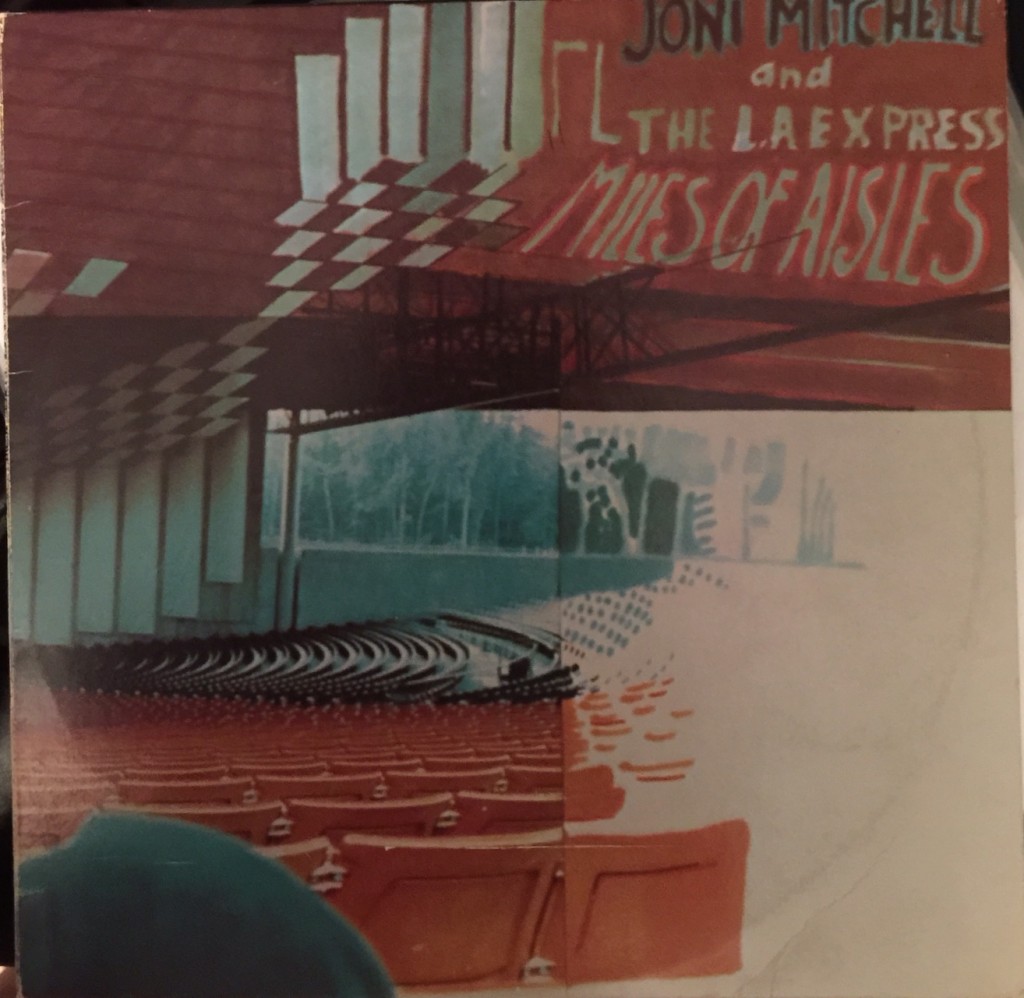 The album- a double record set- is well recorded and rich with material. This is the period when she was working with Tom Scott and the L.A. Express, a jazz/rock band that enjoyed considerable success at the time (with some notable players). John Guerin and Robben Ford are standouts in the band during the period they were supporting Mitchell on tour. I caught one of these shows and the album reflects what I heard at the time: a very tight band delivering Ms. Mitchell at her best, grabbing hits from earlier folk/rock albums as well as the jazzier/pop elements of Court and Spark. Side 4 is also a stand-out side for me, and captures something in the tracks "Jericho" and "Love or Money" that is neither jazzed-up "folk" nor pop- but something almost unique- very personal, introspective and at times, bitter, with the propulsive force of a killer band that knew how to get out of the way, or when to step in and drive it home. Though this album did well commercially, it is often neglected in discussions of her work. This is also where I'd start if I were exploring her work for the first time, then work backwards into the folk albums and forward with Hejira.
Period copies of the album are not expensive and were mastered by Bernie Grundman; my copies include a pressing done at Specialty Records Corporation (with the SRC logo in the deadwax), which is the one I grabbed for the photo (and as far as I can tell, contains no indication of the mastering).