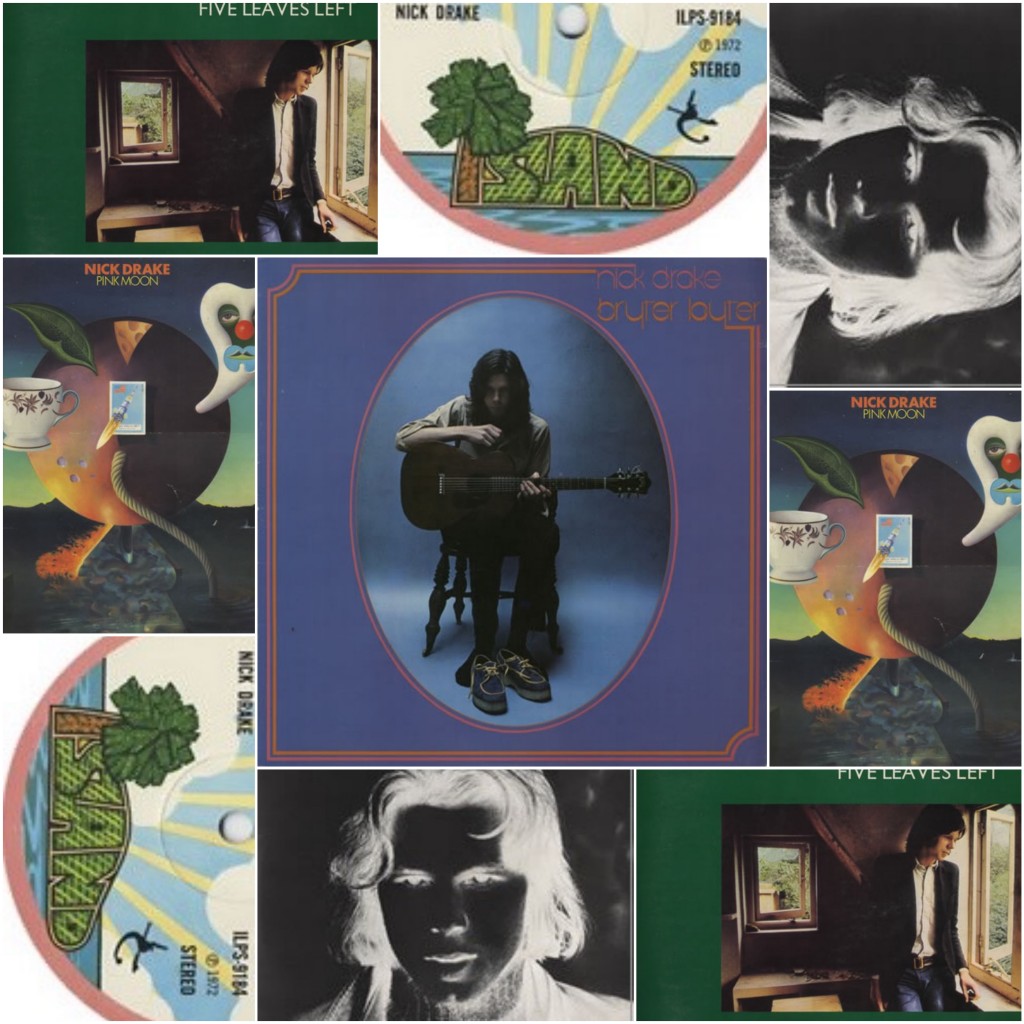 One of the fascinating and inexplicable things about the "arts" (whether the recorded arts, visual arts or other media) is why certain artists achieve commercial success and recognition during their most creative years and others seem to be forgotten or ignored- sometimes to be rediscovered years or decades later by new audiences with whom they resonate. The examples are almost endless; within the recorded music sphere, many of the albums I recently reviewed from the Vertigo Swirl catalog are enjoyed by collectors or those with an affinity for the time period and genre, but many (e.g. Patto and Cressida) remain fairly obscure.
In approaching the Island catalog during what I consider to be watershed years- that period of enormous talent and inventiveness in the era of the "pink labels" and early "pink rims," Nick Drake is often called out as a tragically overlooked artist who failed to achieve commercial success during his lifetime, despite the considerable resources of impresario Joe Boyd and the bohemian genius of Island's founder, Chris Blackwell. It is my impression that both were greatly saddened by Drake's untimely death and puzzled by his lack of commercial success-since Boyd knew he was working with an extraordinary talent and Blackwell offered as artist-friendly a platform for recording and releasing records as existed at the time, or since. The sense of loss is palpable, especially in light of Drake's "rediscovery" in later years.
He may have been a "musicians' musician" and had a small, devoted fan base, but Drake's star had already begun to rise even before his "Pink Moon" appeared in a 1999 Volkswagen commercial. Island itself had begun reissuing earlier Island releases on compilations in the 1990's; various tribute concerts led Boyd to record and curate a compilation of covers by other artists of Drake's work entitled: Way to Blue: The Songs of Nick Drake which was released in 2013. Drake's original albums, remastered and released in a variety of formats, including deluxe-boxed sets, came to market through Island/Universal in 2013.
If you read enough about the phenomenon of Nick Drake's re-emergence as a musical force– finally given his due after years of obscurity– you are left with a story that tells you little about the man or musician: shy, withdrawn, a mercurial, misunderstood genius, troubled by depression and disconnected from those around him.
Maybe no one can explain the creative spark, let alone whether it "catches." I'm not a cynic that believes large audiences "buy in" simply due to promotion and marketing; instead, whether new audiences got a chance to hear Drake's work, Drake's spare, introspective style found greater appeal among these new audiences due to changes in peoples' taste or whether it just took time and exposure for Drake's unique sound to reach these audiences is an imponderable for which I have no answer. Maybe it is as simple as "truth will out."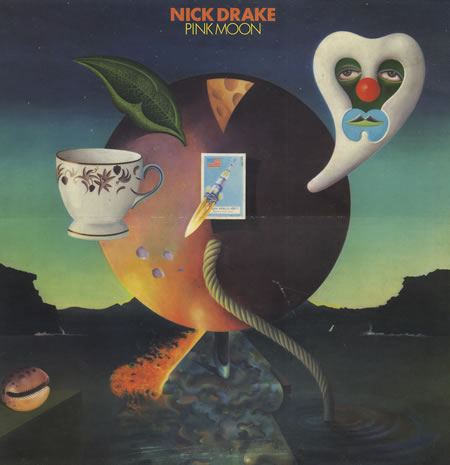 I asked Joe Boyd for his "take," knowing that Boyd had been interviewed countless times about Drake, and that this was not an easy topic. (At least for me, from afar, there is a sort of redemption in all of this, now that Drake's talent has been recognized and his music enjoyed more widely).
Joe Boyd offered:
"I do believe that Nick's posthumous fame is due simply to the greatness of his music and how different it was from what people's ears were used to at the time. A Melody Maker review of 'Five Leaves Left' called it an 'awkward mix of folk and cocktail jazz'. Chris Blackwell agreed with me that, sooner or later, time would justify our faith in him. Thus he readily included a guarantee that Nick's albums would never be deleted in Island's purchase of Witchseason Productions."
On the eventual recognition of Nick Drake as a major talent, Boyd observed:
"Sales of Nick's records had soared long before the VW commercial (and that commercial was never seen outside of the US – at least until YouTube). Time after time, people told me of discovering his music via a new romance and of how important the music was to the boyfriend/girlfriend making the introduction. By 1990, half the interviews with new singer-songwriters in specialist magazines credited Nick as a major influence."
One of the things that may have made it difficult for Drake to achieve success initially was the very thing that eventually led to his much greater recognition over time; his uniqueness. Boyd spoke to this as well:
"I am bemused by shops filing him under "folk"; to me, there is nothing 'folky' about Nick Drake. I was gratified to hear from someone who knew him at 17 that my hunch about his love of Joao Gilberto was true; to me, his music has the complex sophistication of bossa nova, a connection to jazz and sophisticated English art and popular song traditions as well as to English composers such as Delius, far more than any superficial arpeggio-guitar links to Davey Graham and Bert Jansch.
Nick was a brilliant one-off. In the recording studio, I began muting his voice and guitar to better concentrate on the musicians playing alongside him; Nick was always perfect, never a note out of key or time, never a guitar flub. His mother Molly's music holds far more clues to his genius than the Sixties boom in middle-class troubadours. So perhaps it's not surprising the world took a tragically long time to pick up on Nick's music; but that delayed reaction is certainly what killed him."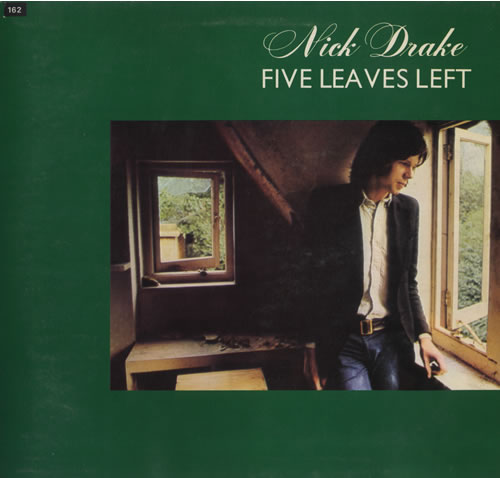 I also spoke with Cally (Martin) Callomon, who was at Island in the 1990's and involved in the creation of Island's compilations of earlier Island recordings, including a 1994 compilation of Drake's recordings entitled Way to Blue. Callomon eventually left Island to became responsible for managing Drake's legacy.[1]
You came to Nick Drake after his death- and something there "caught you"- to the point where you are now responsible for maintaining his legacy on behalf of the family. What was it that "caught" you and why is Nick Drake now finally recognized as an enduring artist, some 40 years after his death?
Cally Callomon:
"To answer this I have to accept that some of your pre-amble is inaccurate and understandably so. It is written today, I suggest, in an era when to sell a mere 3,000 copies of an album on Island, would not be good enough, yet to sell 3,000 copies of an album, today, on Domino is a major achievement and a reason enough to continue. Island Records were far closer to the sort of company Domino (and many others) are today. Nick sold 2,500 albums – more, per album, than quite a few other Island artists in his time, it must have been easy to pick up the option each time.
Nick was appreciated in his lifetime but was not a massive seller. Many fellow musicians admired him such as John and Beverley Martyn, Richard Thompson, Linda Thompson then there was John Wood, Robert Kirby, Joe Boyd, all of whom Nick respected enormously, all supported him, admired him, helped him…things were not as bleak as later retrospective writings made out. Nick grew ill towards the end of his life and all perspective was lost. Island would have continued releasing his albums, of that I'm sure.
Nick's music had as much amazing quality then as now but if you do no press, no touring, and write no hit singles, then as now, it can take longer for people to discover you."
I also asked Callomon:
You've gone through a lot of his personal materials- things he wrote, things his family and friends wrote to him, or about him, which are included in Remembered for a While. What can you share with us about what you learned, about the person, Nick Drake?
Cally Callomon:
"I think I am learning all the time, but the picture I have of Nick is as singular and personal and different as everyone else's picture. We hope the book served to complicate the matter, not simplify Nick Drake. It is tempting to 'tell the truth' and to base a book on 'fact' but this was not possible with Nick, hence the different opinions expressed within the book. I am happy to remain in the dark, I hope I never get tired or bored of the music, and am yet to, 40 years on."
                                                                       ⌘⌘⌘⌘⌘
There may be no single, complete answer to Nick Drake's life, his music or why it has emerged to be recognized for its brilliance and beauty so many years after Drake's death. The people around him, his family, music business professionals (like Boyd, Blackwell and Callomon), Drake's colleagues and those that supported him during his life, and gave him the opportunity to record, have given us the opportunity to enjoy this rich legacy of material.
[1] Callomon helped assemble a recent book, Nick Drake: Remembered for a While, which is an art book of scraps, letters, notes and personal ephemera by and about Drake that makes the man more real. It was published in November, 2014 and is available both as a hardcover and as a special edition, see Nick Drake: Remembered for a While.