Robin Trower- Twice Removed From Yesterday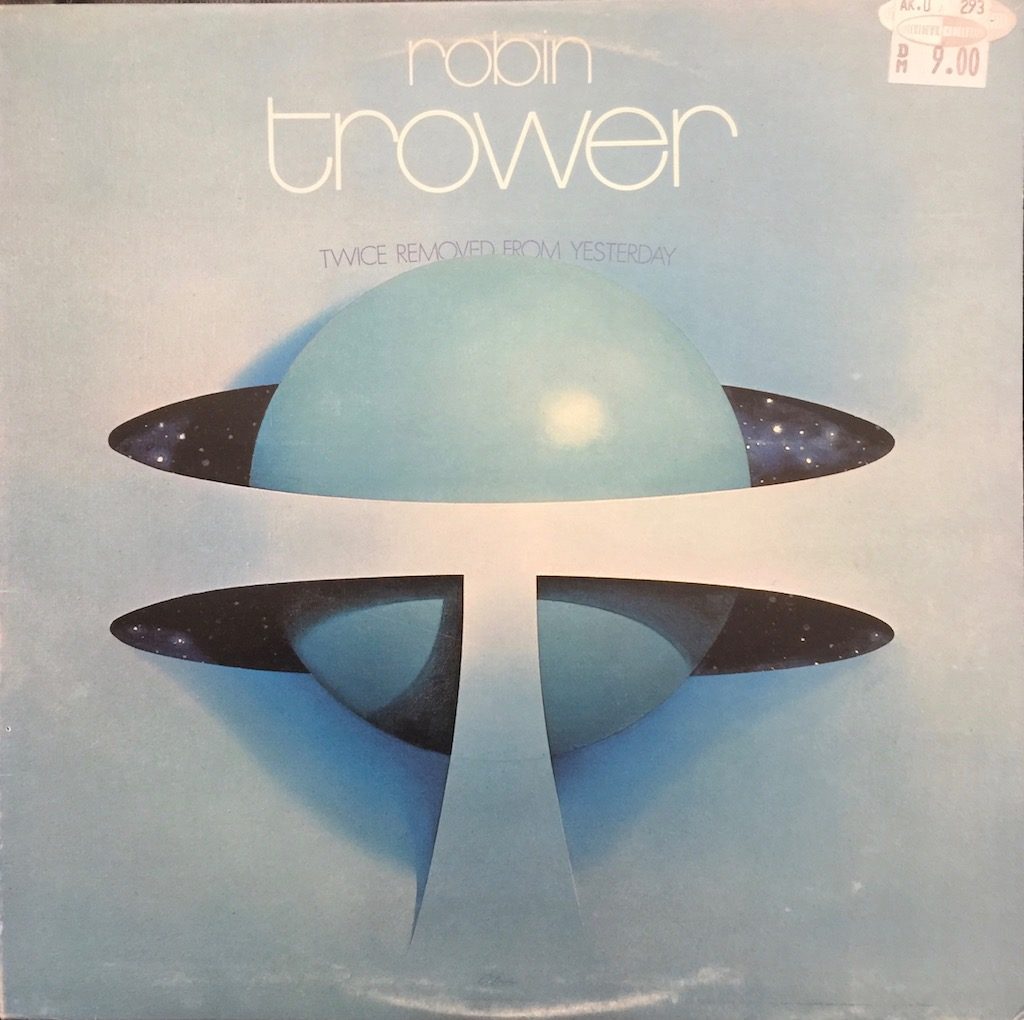 Robin Trower released this album a year before his classic Bridge of Sighs. Although it is probably overshadowed by the latter's popularity, it has just as much power and is bluesier in its orientation. It's also an excellent hard rock recording. I'm listening to an early UK pressing, which is cheap enough (shipping to the States notwithstanding). You don't have to wait long for the pay-off: that hard, bluesy guitar with distorted edges rippling with fuzz and echo jumps right out on the first track, "I Can't Wait Much Longer," which is one of the best tracks on the album.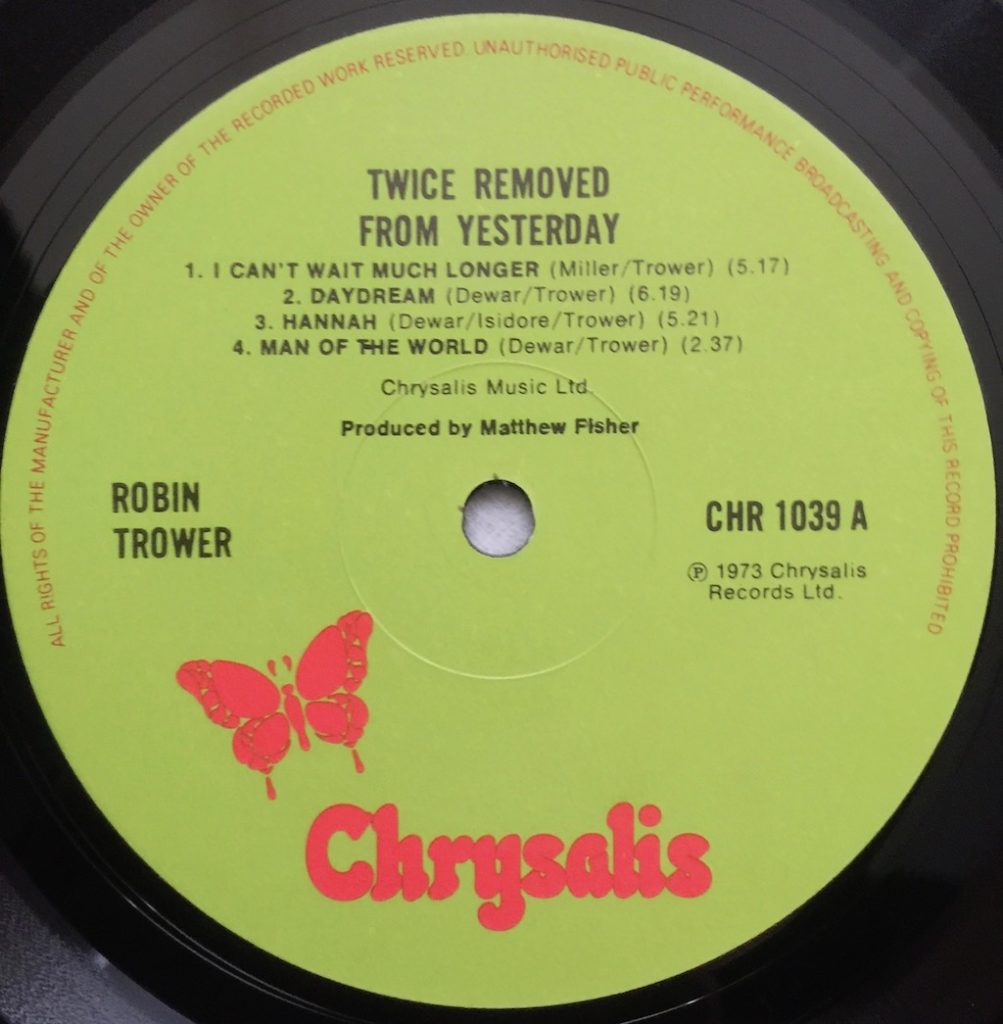 "Daydream" is a much slower Hendrixian style study in arpeggiated chords- it's no "Little Wing" but Trower brings his own flourishes to this and when the break comes for the guitar solo it's a nice slow burn. He keeps his distortion levels high, so some harmonic overtones are present, but not as clearly as they might be if he was playing with "clean tone." It's still a pretty satisfying listen and the guitar playing pushes the right buttons to get your head nodding.
"Hannah" comes in burning and hard with the vocal part riding above -gorgeous- anticipating the shift to the more "progressive rock" sound of Bridge of Sighs. This is still a blues ballad but captured through the lens of hard rock—the cymbal taps after the first verse convey well and the beat picks up, so when Trower unleashes, it's molten against an almost industrial noise background. The bass grabs the front end of the return to verse- the guitar is fully wound up at this point, so the song finishes on high powered crescendo. The side finishes with "Man of the World," an up-tempo number that isn't remarkable in itself, but would probably be a showpiece for a lesser band.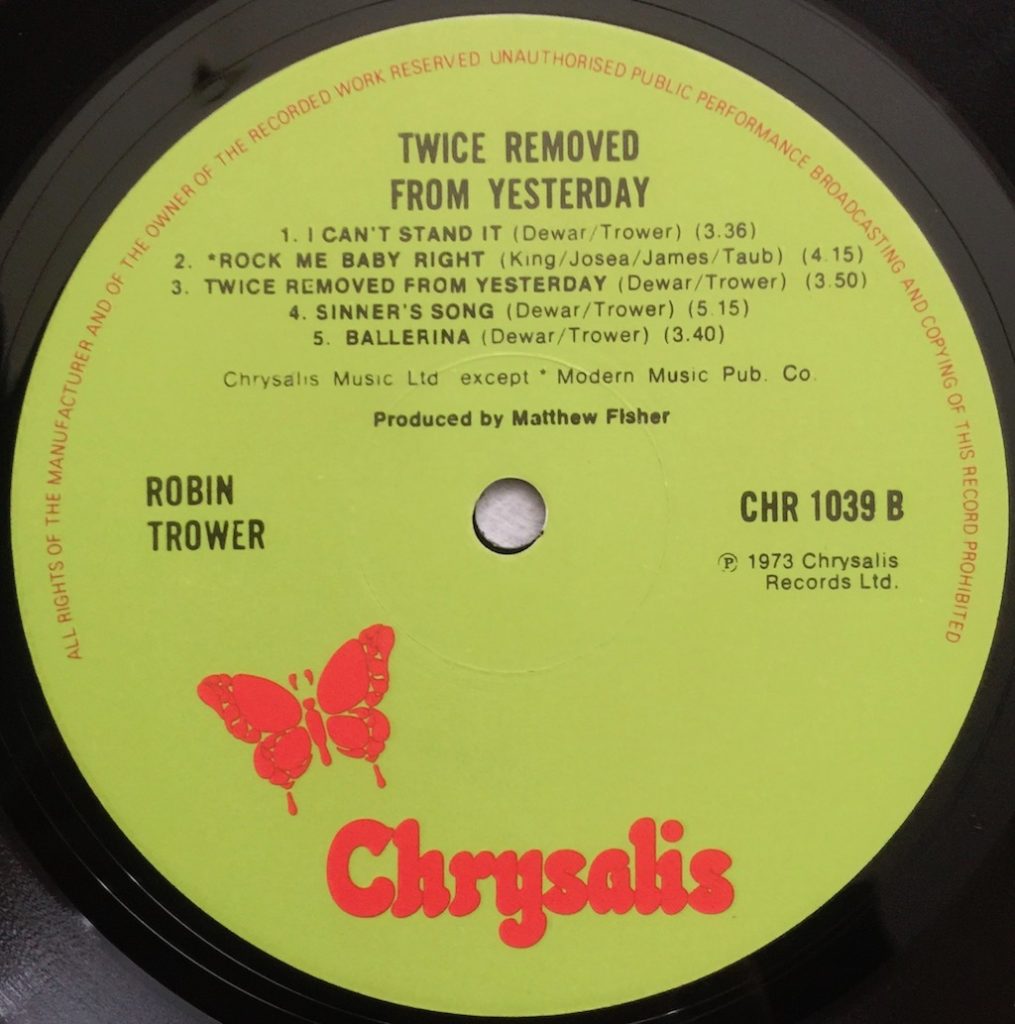 The "B" side takes us into "I Can't Stand It," a hard rocker, followed by "Rock Me Baby Right," a classic blues boogie amped up. No new ground here, but well played—live this would no doubt kick ass.
The title track is one of the money shots here (along with the album's opening track). It also anticipates Trower's work on Bridge of Sighs—there's more compositional effort here and it pays; the opening passage sets the stage for high voltage burning and sizzling from Trower's guitar- the vocal parts wail over some heavy, distorted grinding. Give this one some gas (volume) and it travels.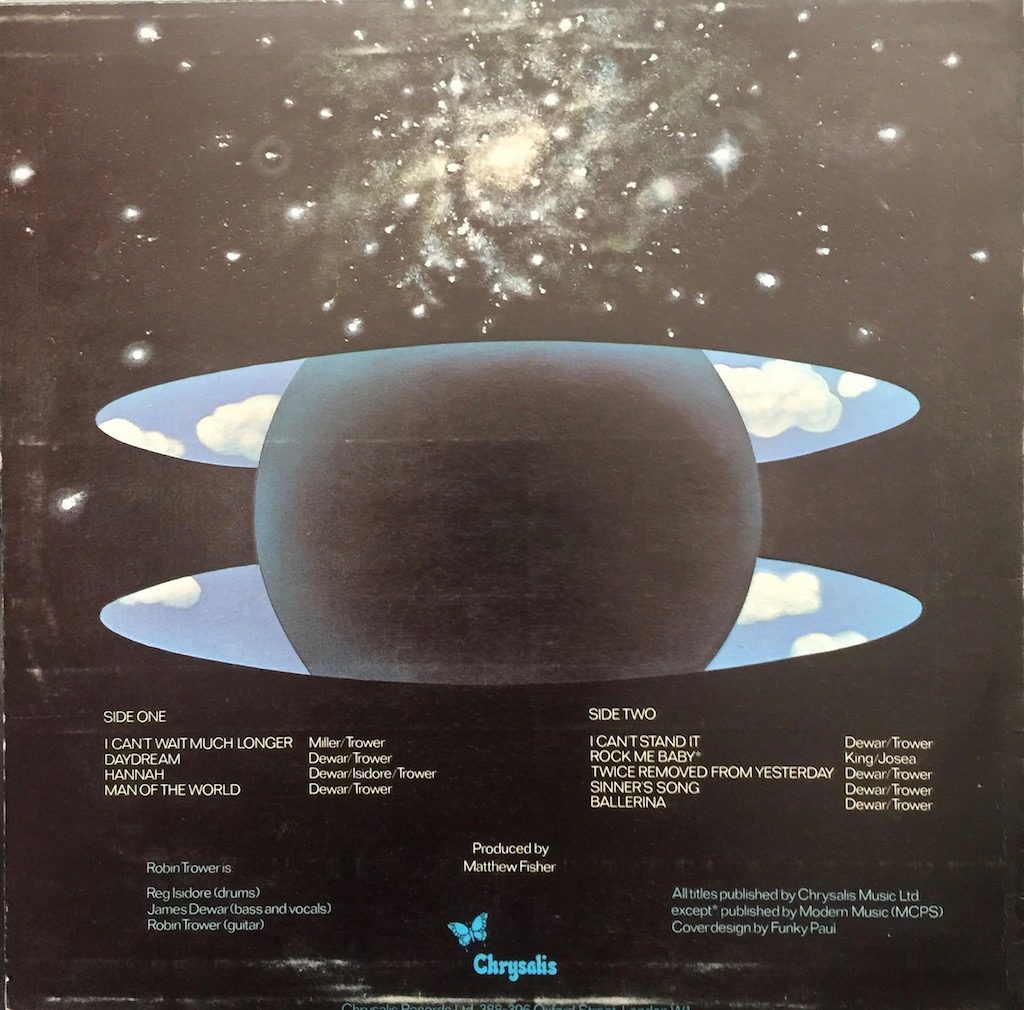 "Sinners Song" takes us into paralleled guitar/bass lines and a "shouter" style vocal. It's not exactly blues but rocks ok—after the drum solo, the bass solo brings on Trower laying a dirty lead line that gives him room to go into hard psych territory. It's the stuff bar bands wish they could play this well.
"Ballerina" finishes the album—as the title implies, there's some delicacy here, starting on the guitar. I really like James Dewar's voice, with these filigrees and delicate little fills from Trower—it's a mellow moment on an otherwise pretty hard rock album. The next verse, a little louder, harder and faster, makes complete sense musically- it's beautiful and a nice way to wrap up the album.
 If you don't own Bridge of Sighs (early UK pressing preferable), buy it. And while you are at it, grab this one. If you enjoy Bridge of Sighs, this album is worth having as well. Hat tip to Ken Golden for mentioning the album to me.
Bill Hart
Austin, TX
September, 2019