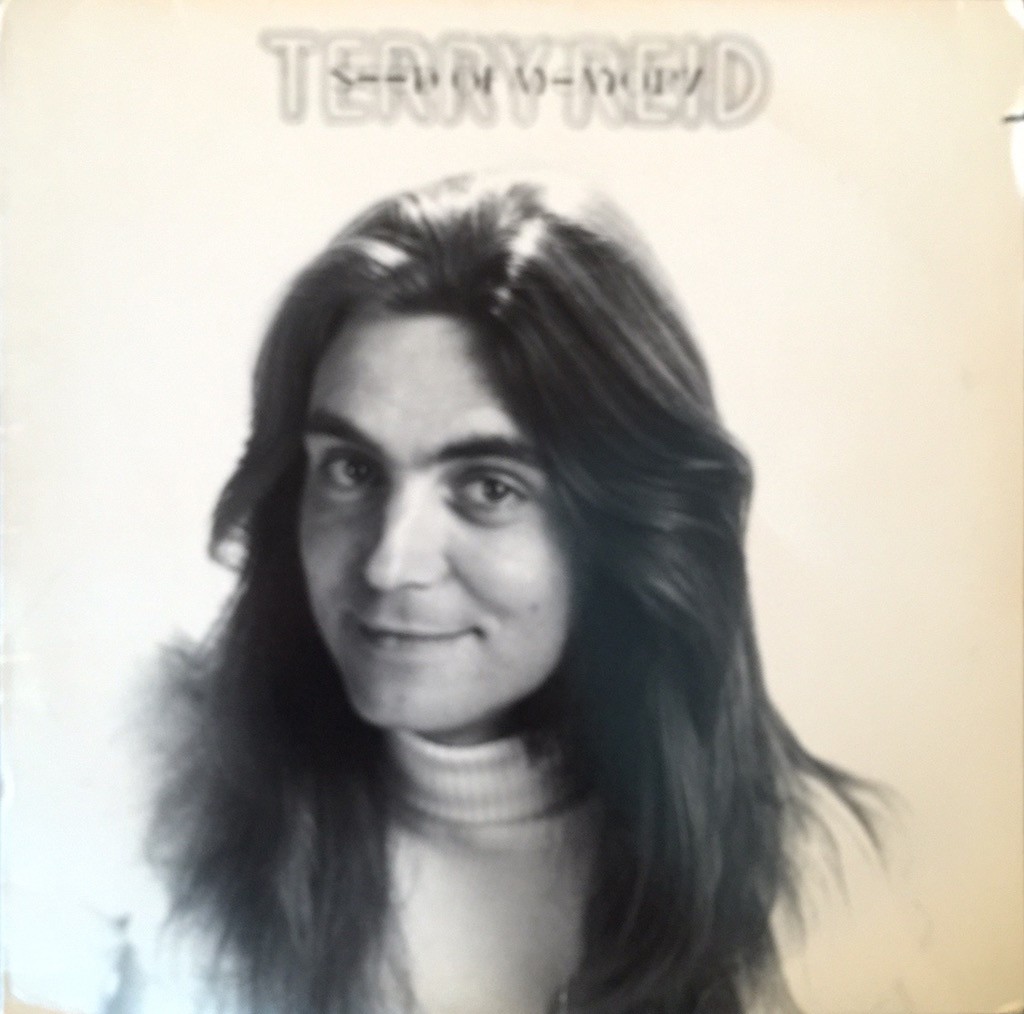 In spite of his considerable talents, Terry Reid is often best remembered as the guy who passed up an invitation from Jimmy Page to become the singer of a new group Page was forming out of the ashes of the Yardbirds. This bit of lore may be as legendary as the story of the Decca executives who passed on signing The Beatles.[1] But Reid takes credit for referring Page to Robert Plant, who with John Bonham, formed the core of Page's new band, with fellow session man, John Paul Jones.[2] The "what if's" are, in my estimation, irrelevant, and seemed to have affected Reid's artistry not one jot. Aside from that historical footnote, how many people are familiar with Terry Reid's work?
Reid has played with so many top-tier performers over the years, and is among a small handful of artists who has sustained a career over five decades. He was one of the supporting acts for the Stone's 1969 tour, though he did not appear at Altamont; see Stanley Booth's great "Dance with the Devil: The Rolling Stones and Their Times" (1984), republished as "The True Adventures of the Rolling Stones" in 2000, reviewed here.
Reid's album, Seed of Memory, released in 1976, is one of several high points in his career, and an album I come back to for the emotional pull of one song, "To Be Treated Rite." That track got a bump when it was included (along with another track from the same Terry Reid album) in a killer (literally) soundtrack that accompanied the 2005 Rob Zombie film, The Devil's Rejects. (Although the film is ghastly, unless you are an aficionado of trash and slash, the soundtrack is superb).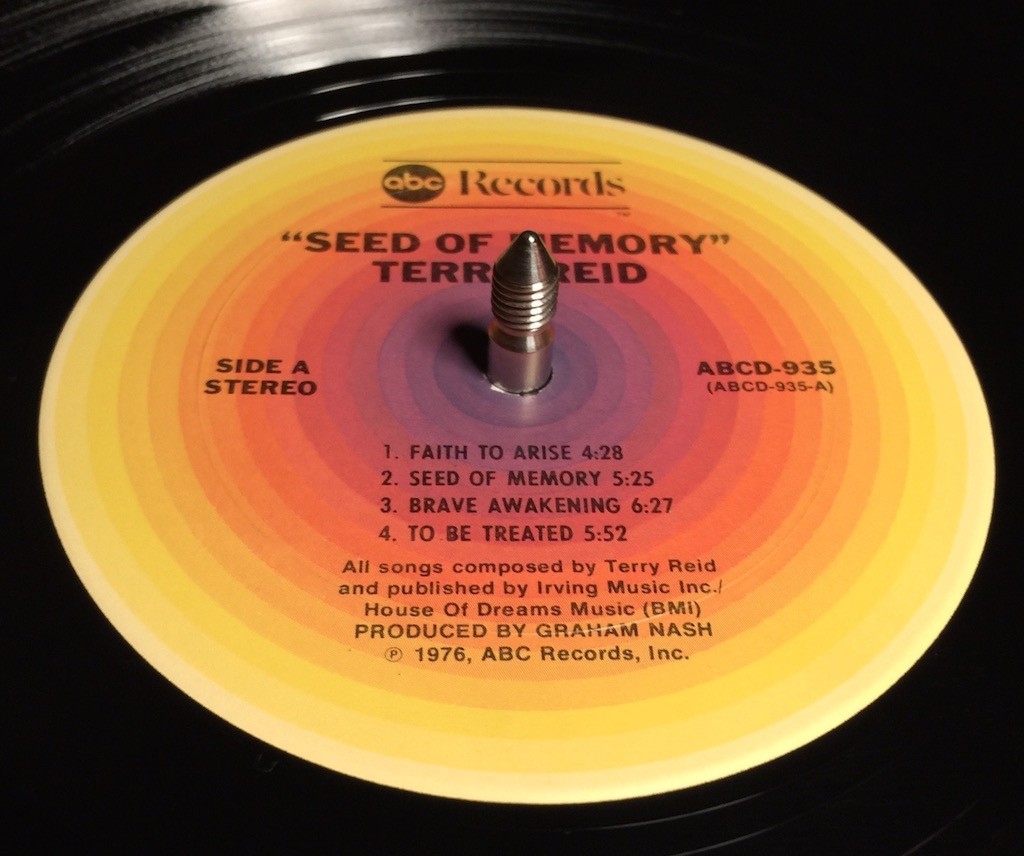 Seed of Memory has not been reissued on vinyl as far as I know; my copy, an old ABC pressing from the era, is a good sounding record that is getting harder to find. Graham Nash produced it. Reid (and Nash) weren't screwing around here; the legendary Al Schmidt is on the board (with others; interestingly, Schimdt didn't mix "To Be Treated Rite"). Some top session people are playing on this thing, and it has that vibe of country rock à la the Hollywood Hills. Except that Reid's voice is better than most in the business, and the album is pretty uncomplicated- straightforward songwriting and no-nonsense playing by some really good musicians. (How nice to have cello, a good horn section, pedal steel and acoustic instruments in an era that was already heading from the canyons to the stadium). There are aspects of the overall sound that remind me of some of Neil Young's albums, but that would do both performers a disservice because it doesn't describe their unique talents or the music (and Reid doesn't sound anything like Neil Young).
The track, "The Frame" is a great soul belter with a Curtis Mayfield beat and an uncredited (as far as I can tell) dirty sounding electric piano (Rhodes? One of those Wurlitzer plastic-cased jobs?) Terry Reid is nothing if not versatile, and that's one of the appealing things about him. Sonically, the album is good sounding; not "demo to impress your audiophile buddies" good, but good enough to enjoy fully. It's the kind of record I'll listen to late at night, when I'm alone, for me.
I had the opportunity to hear Reid perform at my local New York club, The Turning Point, a few years ago. He was superb live, and in my brief chat with him during a break (about a mutual friend who had passed away a few years before), Reid had the unruly grace and humor that I associate with people who have survived the vicissitudes of life; by living harder, stronger and more fully. Although his discography includes a number of other albums released before and after Seed of Memory, this record of Terry Reid's remains a favorite.
_________________
[2] See Terry Reid interview.