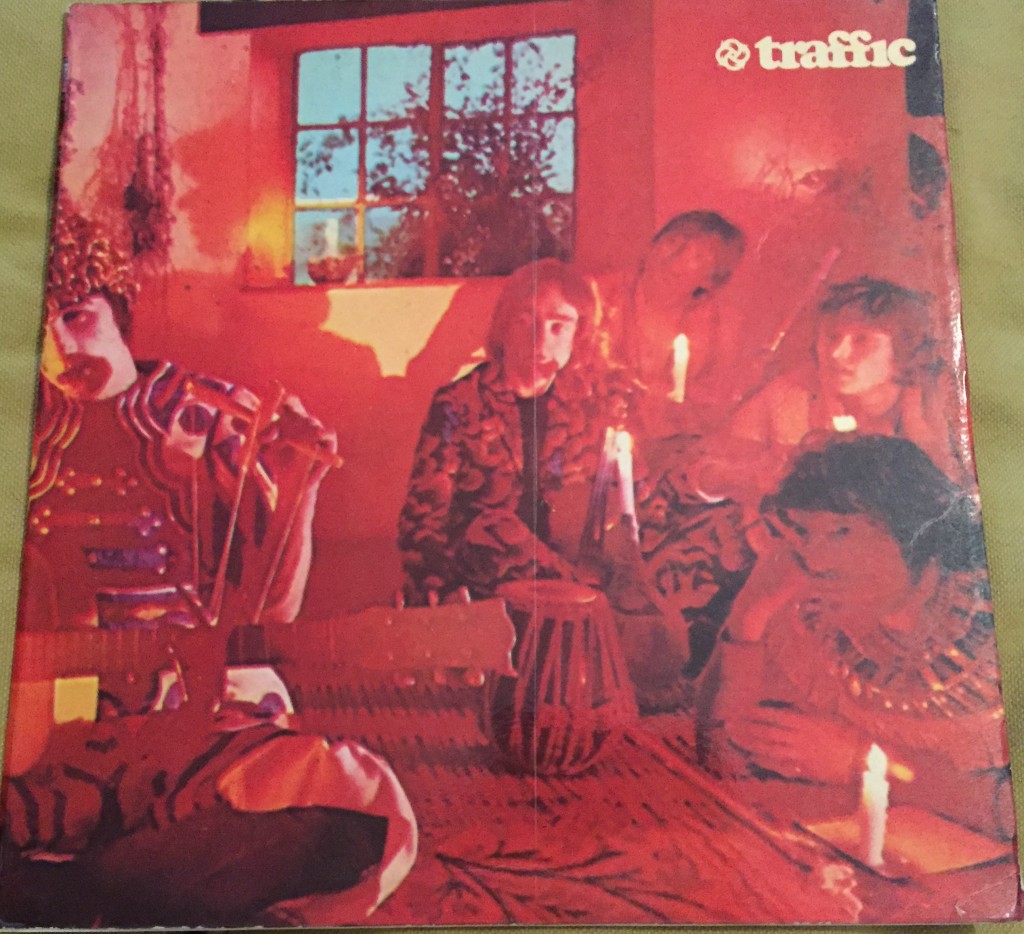 This is an important album, despite its flaws. It introduced Stevie Winwood to a much larger audience, and began a string of albums by Winwood, some very strong, that launched his career as one of a handful of "superstar" artists in the late 60's.
Winwood's story is also the story of Chris Blackwell in many ways: as a very young member of the Spencer Davis Group, led by older brother Muff Winwood (who later became a significant record producer for Island Records and other artists), Winwood already had some hits, including "Gimme Some Lovin" and "I'm a Man." Blackwell signed the group in 1964, when Winwood was 15 years old; he left that band to start Traffic at the age of 18.
Like many of the records released by UK bands in this era, what you heard on Traffic's first album depended on which side of the ocean you inhabited; the record, released on United Artists as "Heaven is in Your Mind" in the States, had different tracks: "Paper Sun" (a hit single in the UK) along with "Hole in My Shoe" and "Smiling Phases" were added (along with a nursery rhyme that reprises and a "fade" which was supposed to be part of "Paper Sun"); other tracks (from Dave Mason) on the UK issue were deleted, the track order and mixes are different and the album was issued in both mono and stereo. In all, pretty confusing. Ultimately, you probably need both versions (though later reissues, particularly on CD, added missing tracks).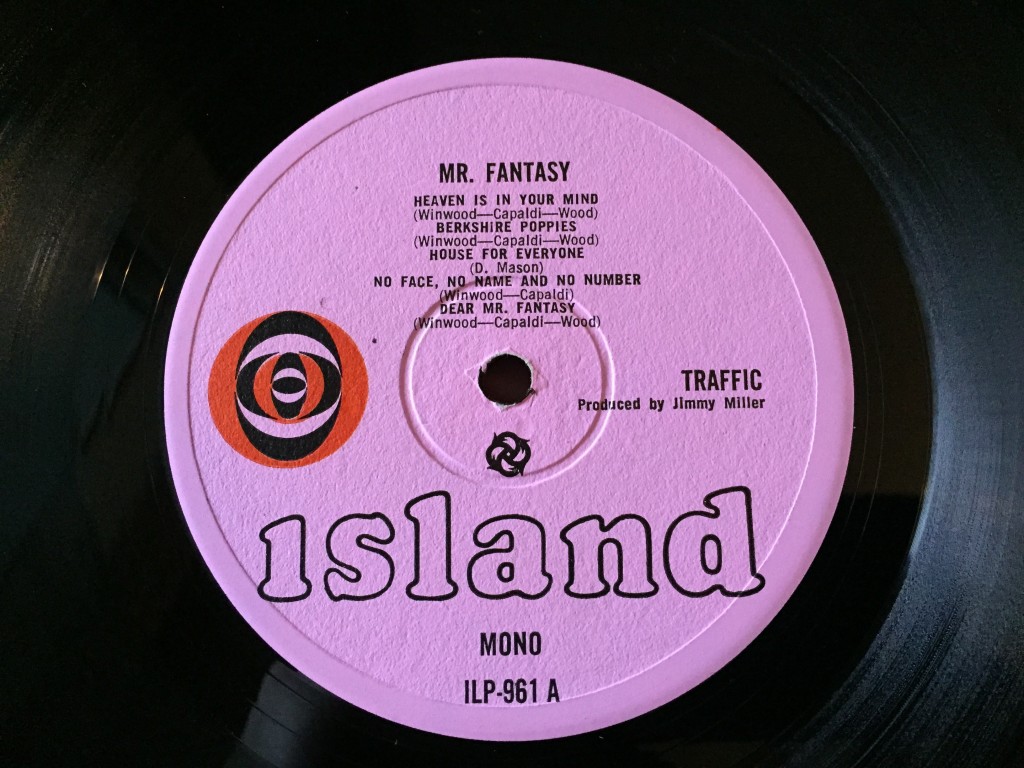 "Dear Mr. Fantasy," the title track of the UK album, is probably the most well-known from this record, and the album as a whole has characteristics found in some of Winwood's best early work-a clear tenor voice, some catchy hooks, and a psychedelic aspect that diminished on later albums- the album also has exotic motifs, Indian style sitar, and Winwood playing virtually every instrument at some point. (I think of him primarily as a keyboard player but he is a more than workmanlike guitarist, and a hell of a singer).
The band, with Jim Capaldi, Chris Wood, and the elusive Dave Mason (who popped in and out of Traffic frequently during the early years) was strong and inventive-at ease with the mix of pop, psych, jazz and "eastern influences" that seemed to be currency of the realm in that music incubator that was London in the mid-late 1960's. The album was recorded by Eddie Kramer, who also recorded Hendrix' Are You Experienced.
While the song, "Mr. Fantasy," has a nice melody, a good bass line and a trippy quality that was pretty characteristic of its time –(Winwood liked to run his instruments through a Leslie, a rotary speaker meant for Hammond organs which produces a Doppler effect that can be slowed down or sped up to create a phase-y sound), on this track even his voice has that "Leslie" effect. I like the straight ahead "blues-shouter" style of "Colored Rain" more, though that song has such a strong opening gambit that when it descends into a psychedelic "jam" it loses its power. "Heaven is in Your Mind" is also a strong track, and became the title for the U.S. album release. As mentioned above, the UK and U.S. albums were different and released in mono as well as stereo, with different mixes, so there's a lot to choose from when shopping for older pressings of this record- an early UK mono of Mr. Fantasy can be pricey.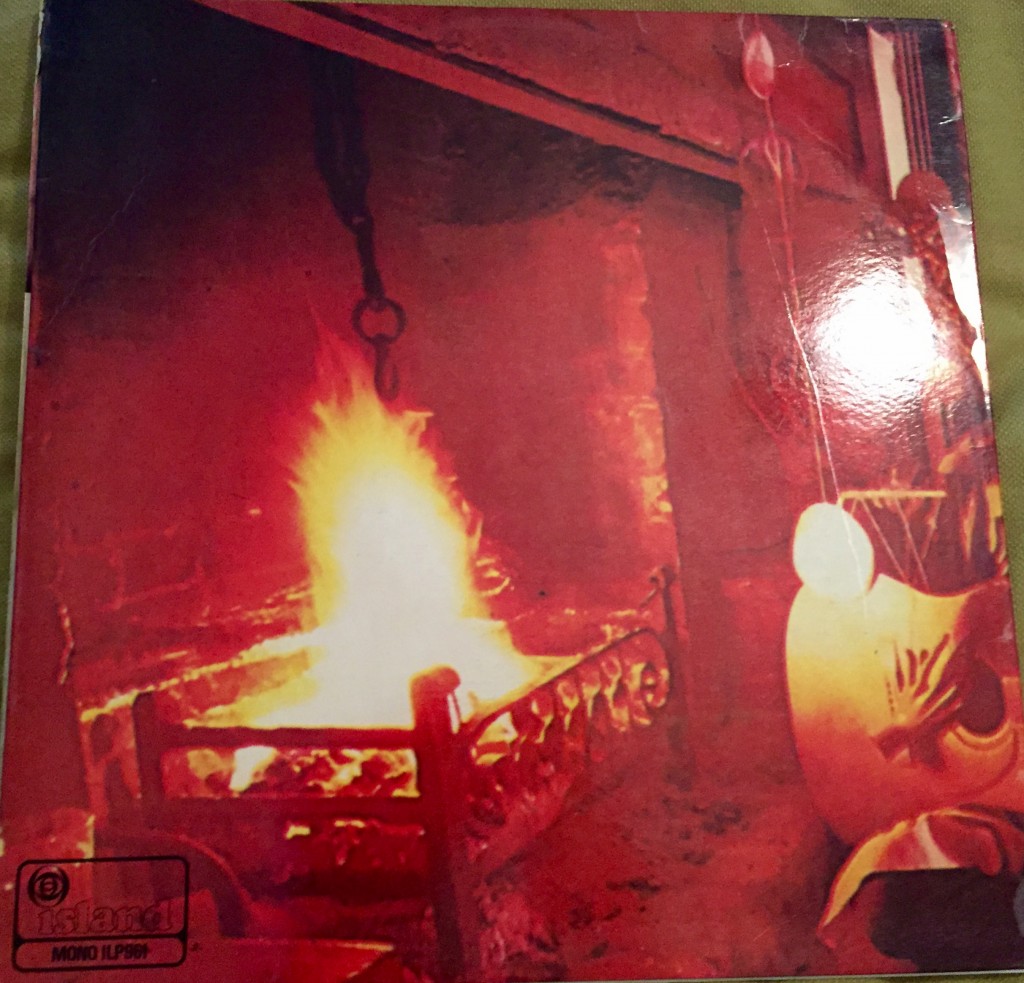 If you want to do this one on the cheap, find an early UK pink rim of Mr. Fantasy and buy one of the recent mono reissues of Heaven is in Your Mind (Sundazed). I have an original UA stereo pressing of Heaven is in Your Mind that I bought as a teenager, but have not done direct comparisons with the reissues, let alone all the early pressings. Perhaps in a later piece, we can do a comprehensive listening comparison of all the versions of this album but that's out of scope, at least for now.
Traffic had a good run on Island and this was the debut album for a band that was just as credible in their blues-rock and exotic/psych leanings as they were in cranking out catchy pop tunes that still stand up close to half a century later.