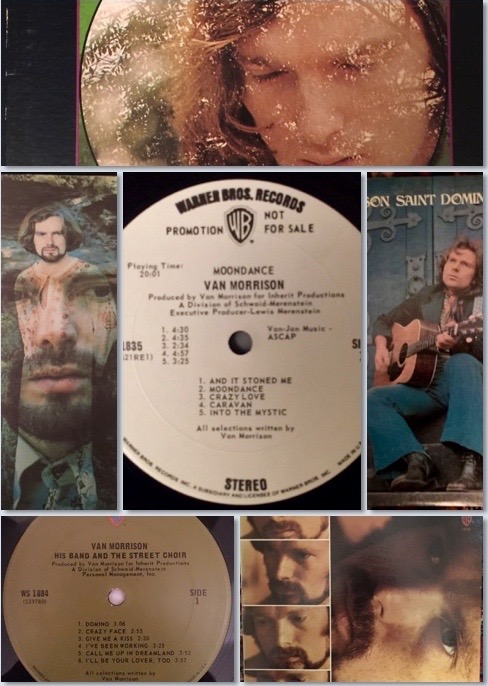 Van Morrison is a quixotic character, even by the standards usually applied to artists- a mercurial personality who has had some huge radio hit songs, but performs publicly with great reluctance; a man who created new paths for "soul" music and R & B who hails from Belfast and revels in his Celtic roots; an artist whose most critically acclaimed work was, for decades, far less commercially successful than the "pop" tunes for which he is most often recognized.
My introduction to Van Morrison's work began with four albums released between 1970-72: Moondance, His Band and the Street Choir, Tupelo Honey and St. Dominic's Preview. Although his first solo album, Blowin' Your Mind (Bang Records, 1967) contained the radio staple, "Brown Eyed Girl," I didn't dig down into Van until later. Astral Weeks, his first album on Warners (1968), was too esoteric for me at the time; it took me many years to fully appreciate its jazzy poetry. Though a critical success, it was not a commercial one at the time. I'm not sure it is the best album as a point of entry to Van Morrison if you aren't familiar with his early work. More about this album, below.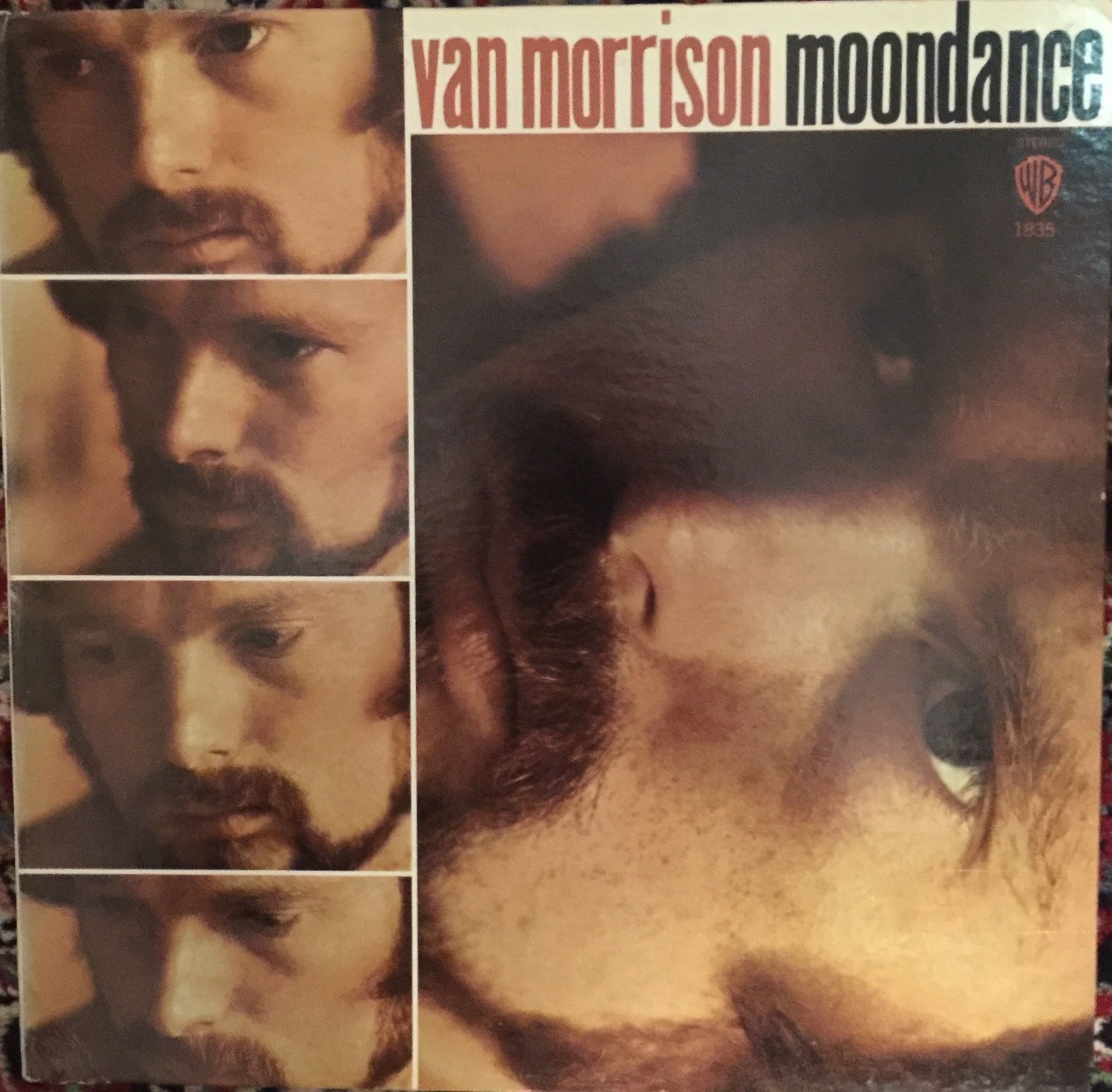 Moondance is, of course, the album that contains one of Van Morrison's most well recognized tracks- the eponymous title track seems to be a romantic favorite for the ages. But, album offers far more: mostly short, accessible tunes, soulful and somewhat unconventional love songs that take advantage of his voice. I have several copies of this album including a WLP, shown below.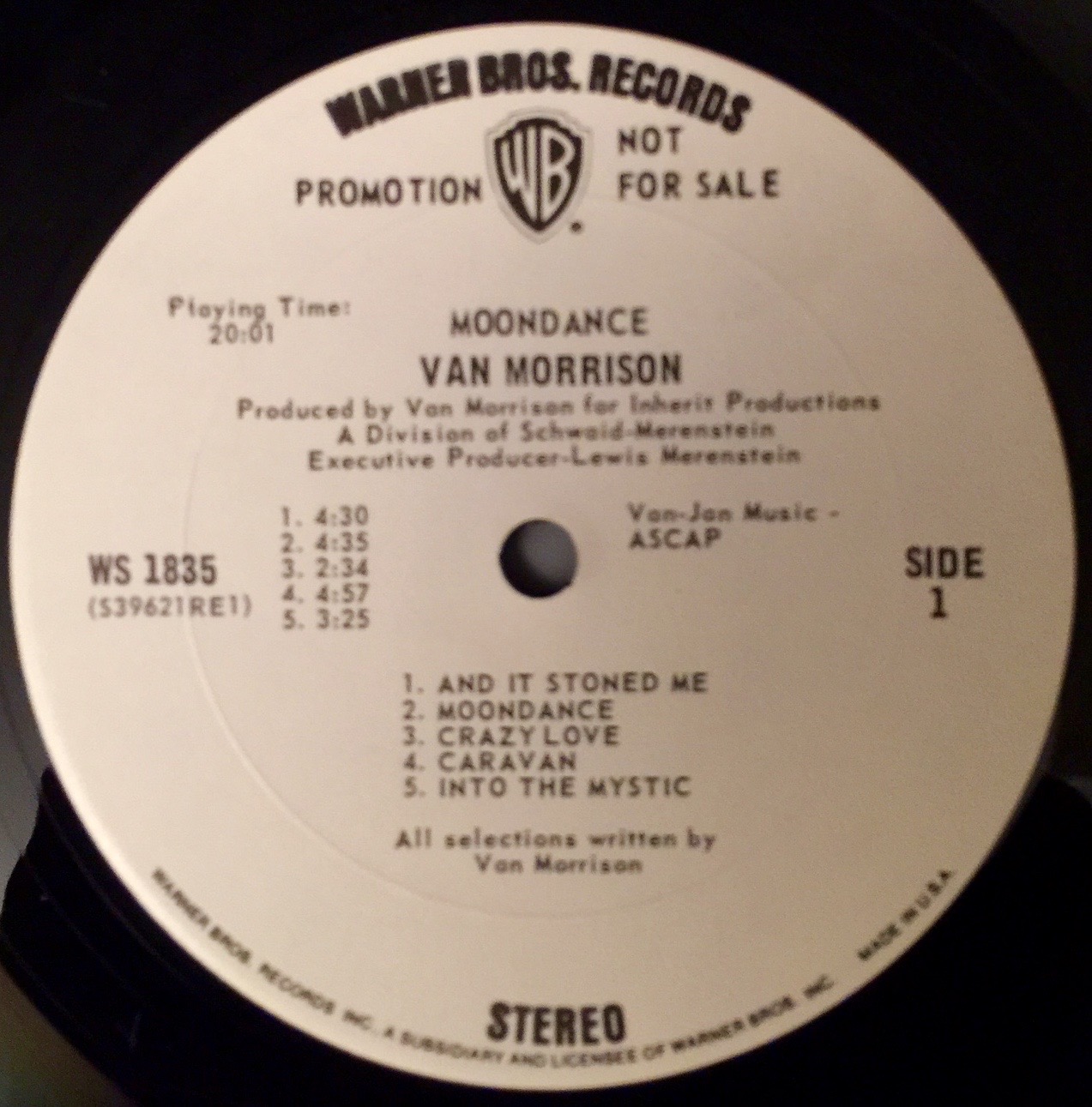 His Band and the Street Choir is also very accessible, a collection of short tuneful songs that work together as an album. I was always disturbed when "Domino" was played as a single track, without the next song, "Crazy Face," which seemed to belong with it, of "a piece." And so it is with the rest of this album: "I've Been Working," "Call Me Up in Dreamland," "I'll Be Your Lover, Too" and "If I Ever Needed Someone" all benefit from the singer's almost unique way of interpreting these songs, but none sound "the same." It is one of this artist's "great" albums in my estimation. Elliot Scheiner is given a credit as a "production coordinator" and the record was mastered at Sterling Sound (an "RL" no less). My copy is a "standard issue" green label that I probably bought new at the time.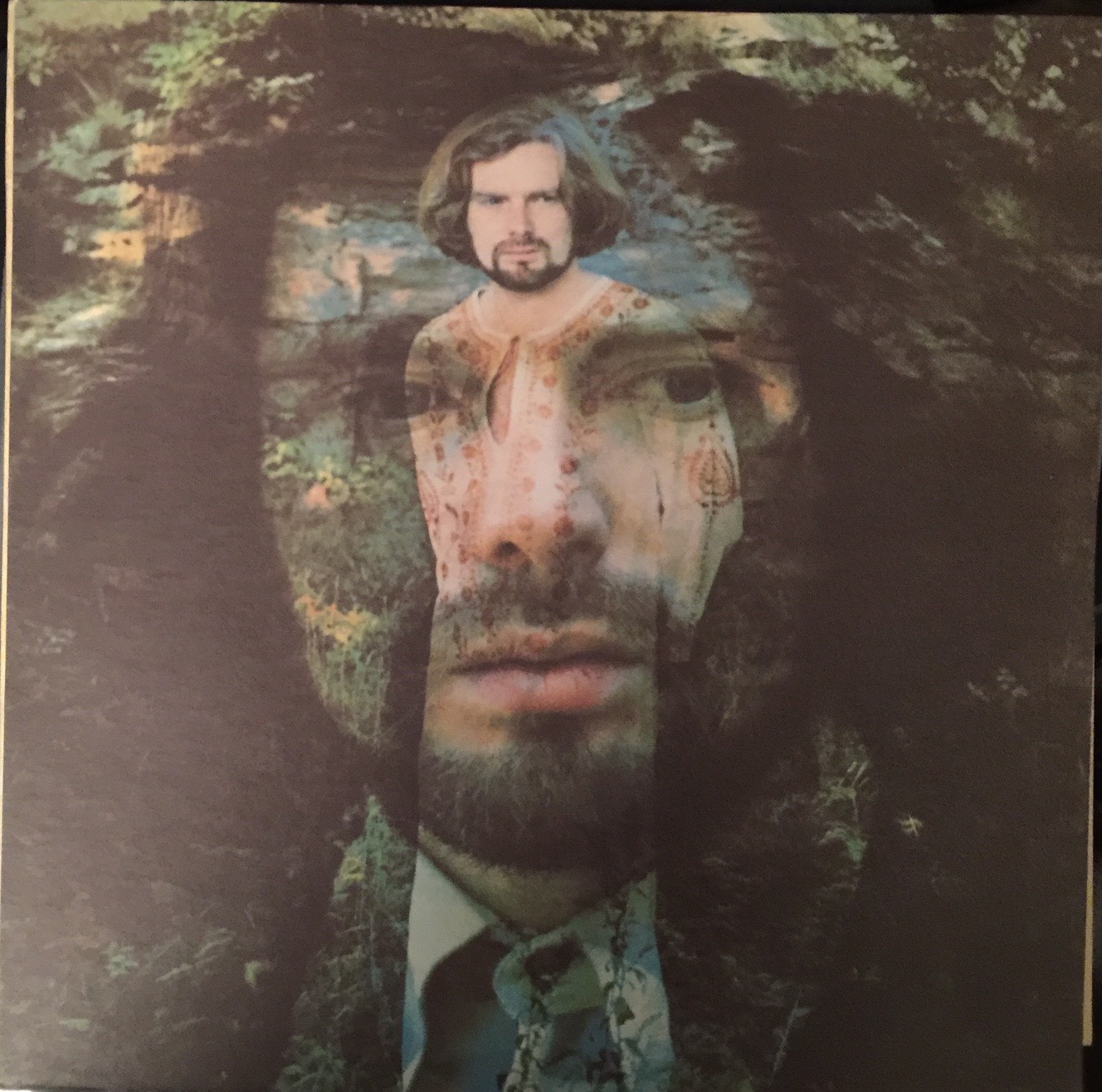 Tupelo Honey seems to continue where the Street Choir album leave off, and brings Ted Templeman into the fold as a producer.
I don't think it is as strong an album as Street Choir or St. Dominic's Preview.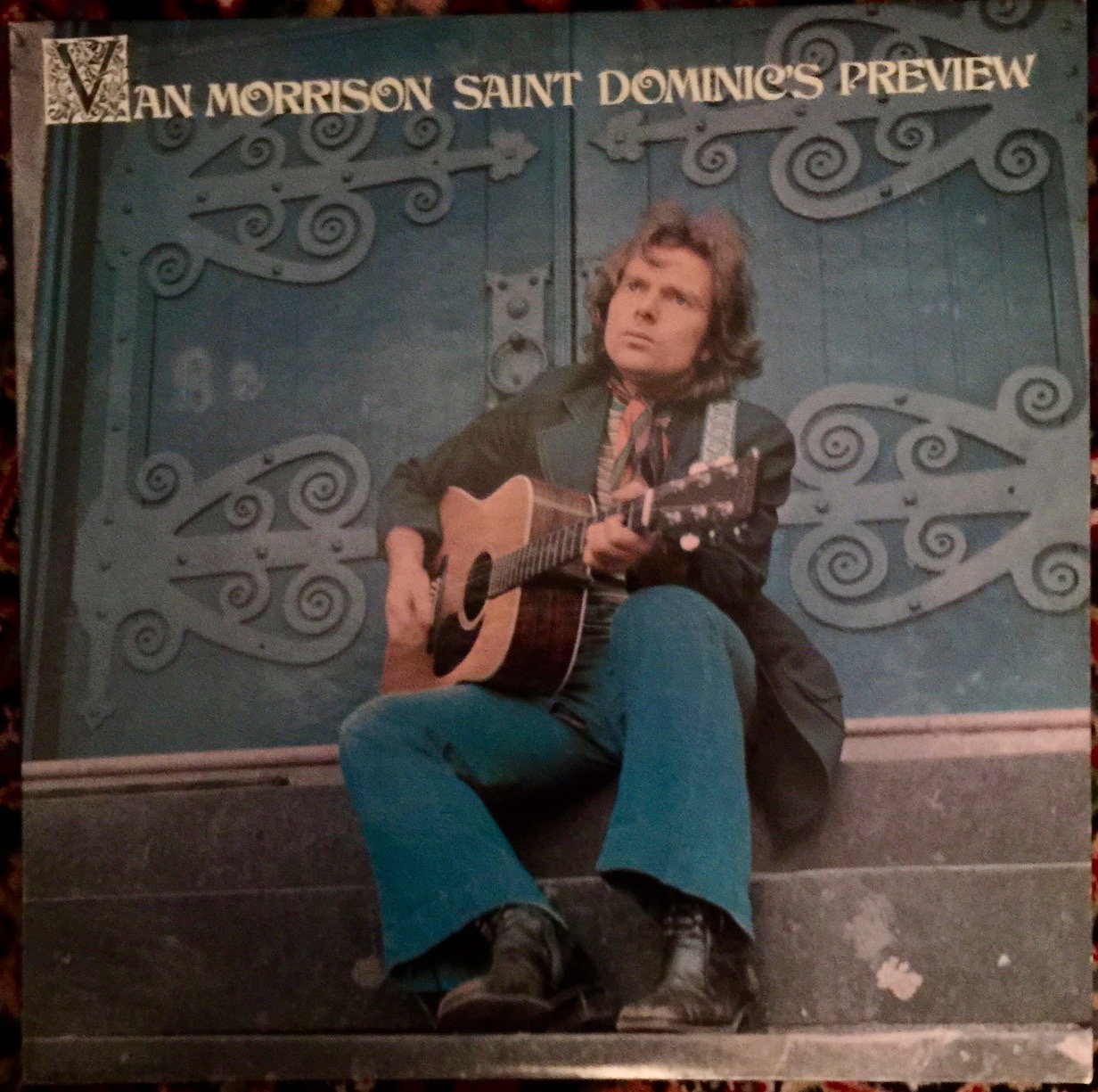 The first three tracks of side one of St. Dominic's Preview are, in my estimation, as good as it gets: "Jackie Wilson Said (I'm in Heaven When You Smile)" is a soul-belter; the transition to "Gypsy" is studied contrast, and "I Will Be There" is rendered with such conviction that I can think of few singers that could bring this one home the way Van Morrison does.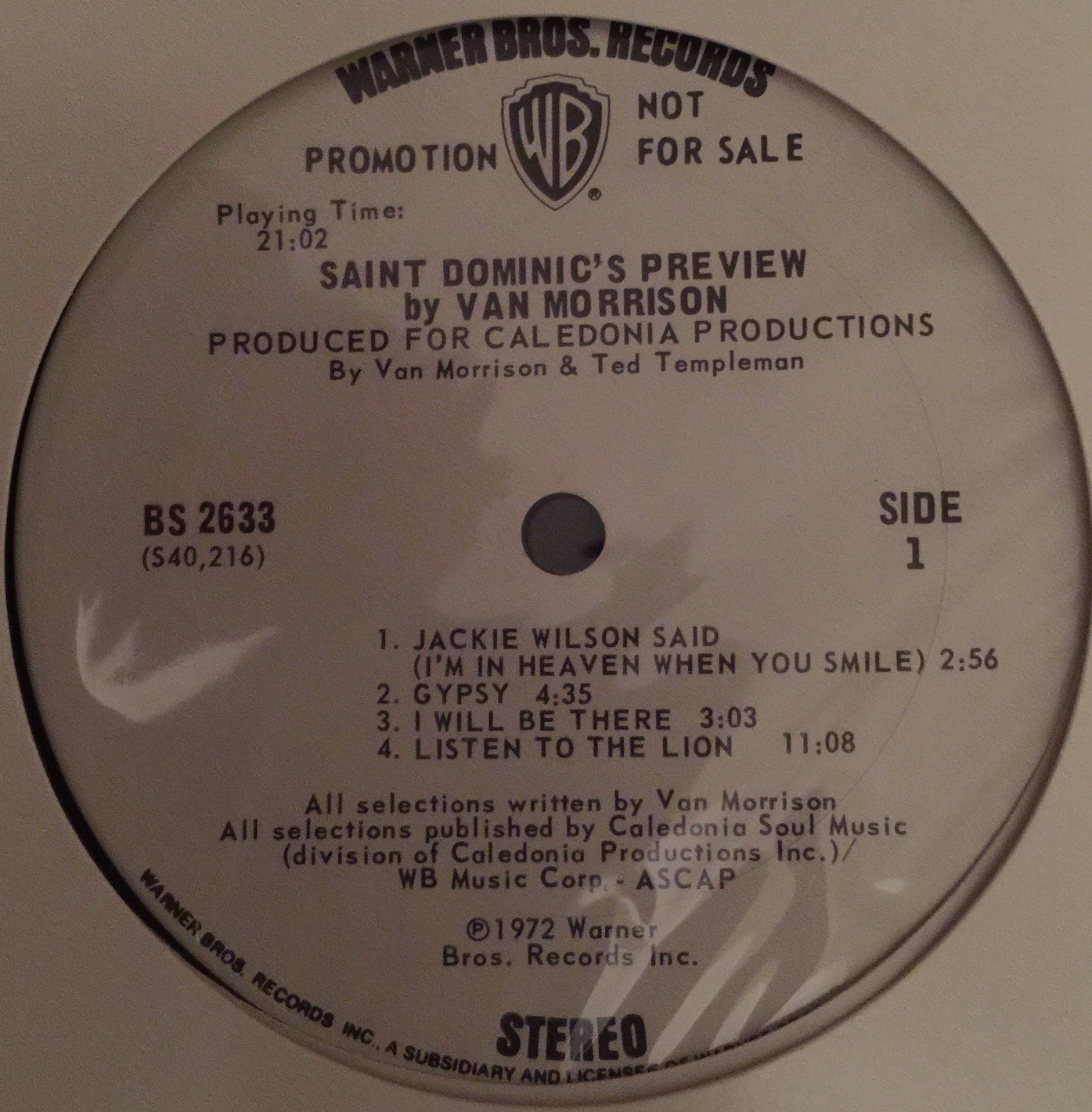 I find some of the other tracks to be more spacey and ethereal: "Listen to the Lion" and "Almost Independence Day" are not cut from the same cloth as the first three tracks; I've come to appreciate how Van reaches down into his gut on "Independence Day", but "Lion" still loses me. It's ok, because it is such a great album. (And a good sounding one too, Templeman at the helm on this one too). I have several copies, including some ubiquituous reissue from a decade ago that sounds pretty sterile, an old green label or two, and a WLP that I bought a few years ago that looked like it had only been handled by an archivist with white gloves. That's my go-to copy these days.
Now, to Astral Weeks. I've come to "get" it; I don't think I could have appreciated this album as a youngster. But it has grown on me over the years. I don't listen to it often, but when I do, I'm fully engaged. I tracked down an early W7 pressing, which is pretty desirable, but you could probably live with an early green label at far less cost.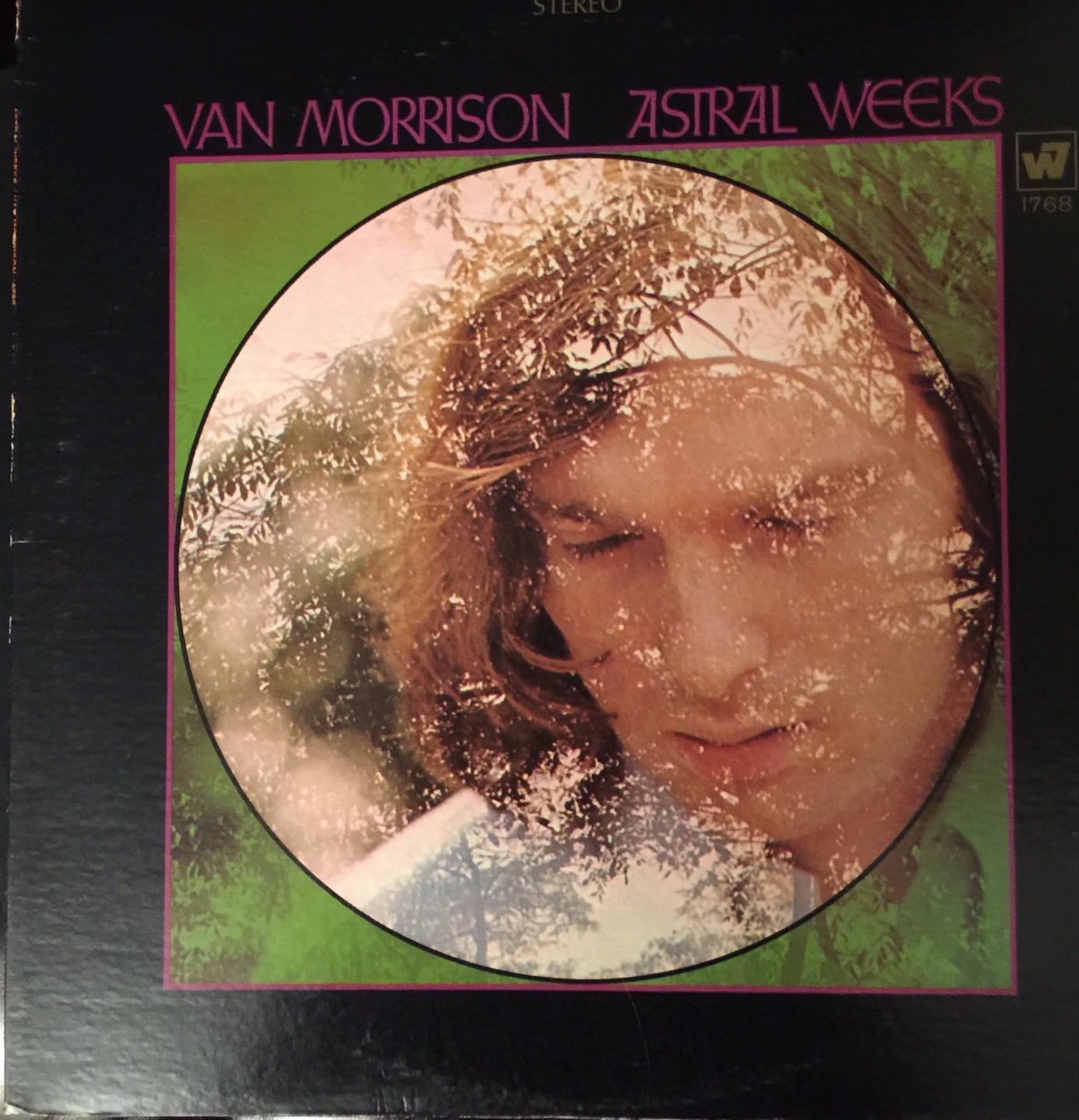 I did buy a few more Van Morrison albums after this era, including Hardnose the Highway, A Period of Transition, Avalon Sunset and perhaps a few others. But the early records described in more detail above capture, for me, what Van Morrison is all about. I think part of this is the listener's "point of entry." The above-described albums from the early 70's were the ones I listened to repeatedly in my youth and I know them well. Someone who comes to Van Morrison's work at a later stage of his career may take a different view.