Black Jazz Records -Theo Parrish's Black Jazz Signature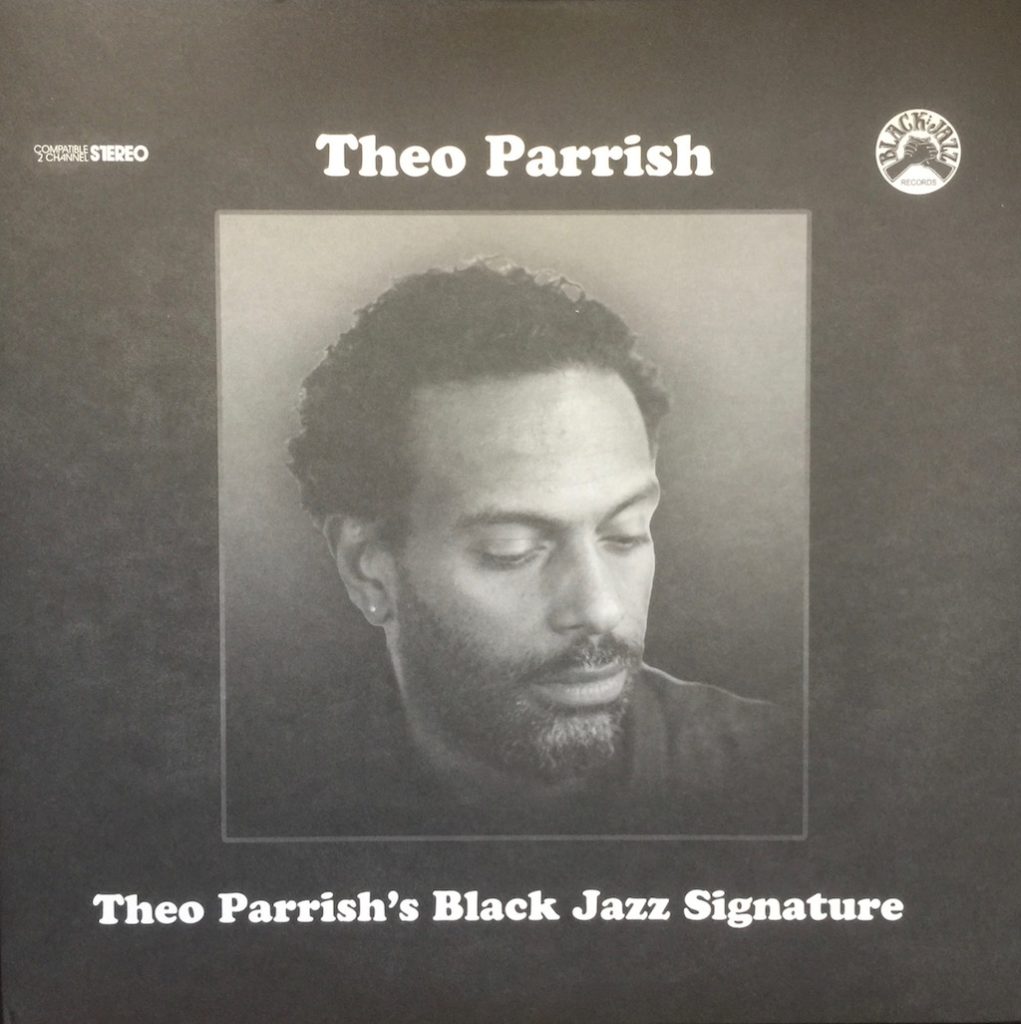 The Black Jazz Records label is becoming increasingly collectible due to some powerful albums that cross multiple modern jazz boundaries. This compilation of some of the great tracks from that label, compiled by DJ Theo Parrish, is an inexpensive introduction to some of the artists and tracks whose work made that label legendary. It does not contain all the best work to be found on the label, but there is enough here not only to whet your appetite, but to satisfy. Two LPs, four sides, it starts with a Doug Carn track from his 1972 album, "Spirit of the New Land" and dives right into a hot groove with the instrumental "Trance Dance." A cover of "My Favorite Things" by Gene Russell follows—interesting take on an old standard- bass thrumming and the tinkle of an electric piano toying with the melodic line in trills and bursts of energy.
Four tracks by The Awakening appear on this compilation. This was my original motivation for buying this compilation since originals have gotten pricey. "March On," from their album Mirage, completes the first side. It's funky and hard driving with a wah-wah effect on the electric keys and great horn parts. The horn solo is a scorcher and the drum solo machine guns the track into a final unification of the whole band.
Side B starts with another The Awakening track – "Jupiter" from the album "Hear, Sense and Feel." This one is well worth the price of admission. Unfortunately, the quality of the pressing on this side was a little nasty-surfaces didn't look particularly good for a brand-new record and a bit of an edge warp was more pronounced on this side- something that I can fix with my flattening machine.  It may be luck of the draw (welcome to vinyl). This is a great track—and sonically, my copy sounded better after it got past the initial grooves on this track.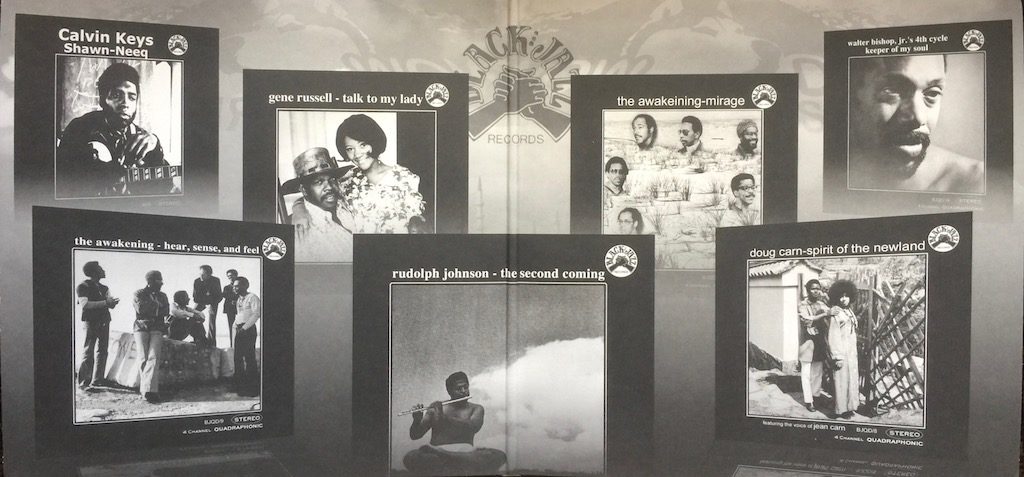 Calvin Keys' "Criss Cross" follows after the abrupt stop on "Jupiter." This is a swinging jazz guitar piece with a note perfect back up band. Imagine George Benson meets Wes Montgomery tripping and ripping it up. Side B closes with Rudolph Johnson's "The Highest Pleasure"- a slower, deeper, darker horn adventure. Gorgeous track, with great piano parts, pulled from the album "The Second Coming." That album is now on my "short list."
Side C opens with Walter Bishop Jr.'s "Those Who Chant," a great piano lead with stunning vibraphone, percussion and horn parts with what may be some of the best sonics on this compilation. (Note that I have not compared this compilation to the original releases in this review).  This side is completed by two more tracks from The Awakening-the title track from the album Mirage and the track "Convulsions" from Hear, Sense and Feel.
"Mirage" has a Latin sensibility that is slowed down and sets the stage for some lovely horn work that goes from an ethereal Eastern vibe into a hardcore blues jazz motif –a really memorable transition. "Convulsions" starts more traditionally with a full horn complement, but quickly opens up for a sax solo accompanied by rim shots and builds to a segue with a trumpet taking over; the bass limns the composition, defining its edges. Impressive playing on this track, particularly if you love horns.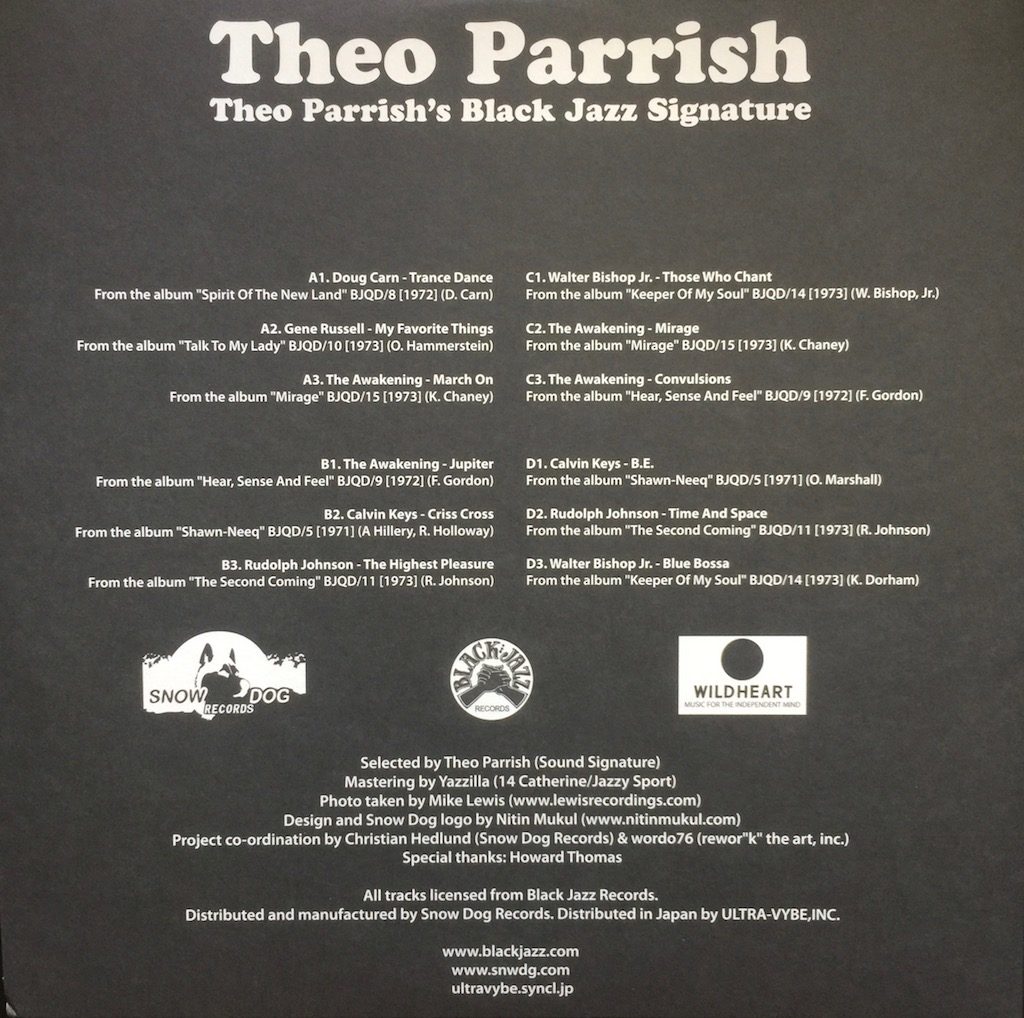 The last side, "D," opens with Calvin Keys' "B.E." a bluesy boogie with psych guitar inflections, some fancy cymbal work and horn fills. It's unlike most of the other tracks on this compilation but the change up is effective. Another gorgeous track from Rudolph Johnson, "Time and Space" follows and the album closes another track from Walter Bishop Jr.- "Blue Bossa," with a crazy organ sound, all Leslie'd and reverbed, like a fair organ gone psycho.
Black Jazz Records, in its original incarnation, lasted from 1971-1975 and was "re-discovered" a while ago- enough that prices on many of the original releases have sky-rocketed. Snow Dog Records, from Japan, acquired licenses to reissue the catalog and release compilations, most of which have been released on CD starting in 2012. There is an earlier compilation on vinyl, circa 1996, of Black Jazz tracks on Universal Sounds (the same folks who, under the Soul Jazz imprint, did those Lloyd McNeil needle drop reissues I've written about).
One of the Black Jazz artists whose work deserves to be heard is Henry Franklin, who is not included on this release.
Though this is not the highest quality vinyl pressing, and a little uneven sonically (perhaps as much a reflection of the original recordings as any issue with the remastering for this release), it is still highly recommended as a cheap introduction to an extraordinary label. It should start you digging for some of the originals.
Bill Hart
Austin TX
September 2019