Blackwater Park- Dirt Box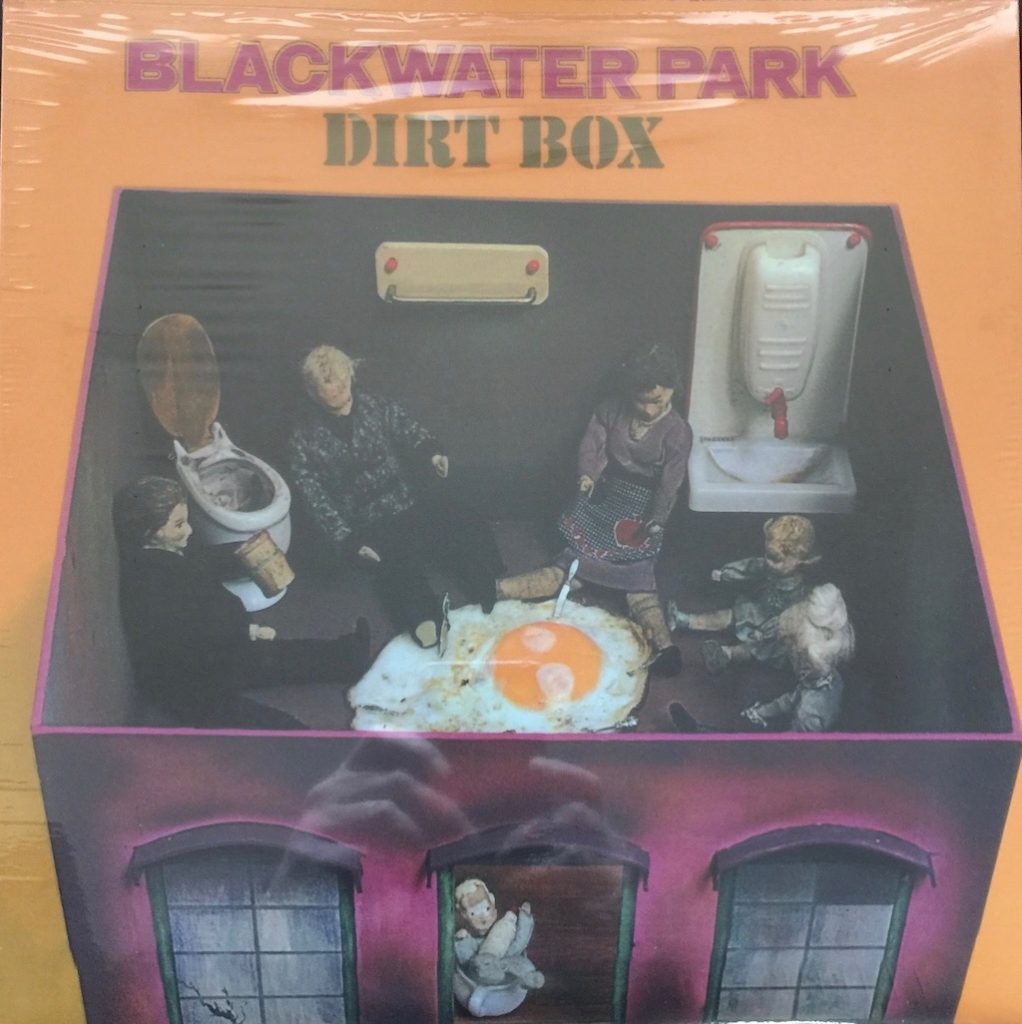 An early hard rock release from Germany featuring an English singer, Blackwater Park is familiar to Opeth fans because it is also the title of an album that may represent Opeth's peak as a metal band (before Opeth eventually turned to more naturally voiced, progressive rock sounds). Beyond name-checking this early band, I don't recall much similarity to the Opeth album but admittedly, it's been a while since I played Opeth's Blackwater Park. This record, by contrast, is more straight ahead hard rock of the heavy variety; original pressings on BASF are now dear.[1]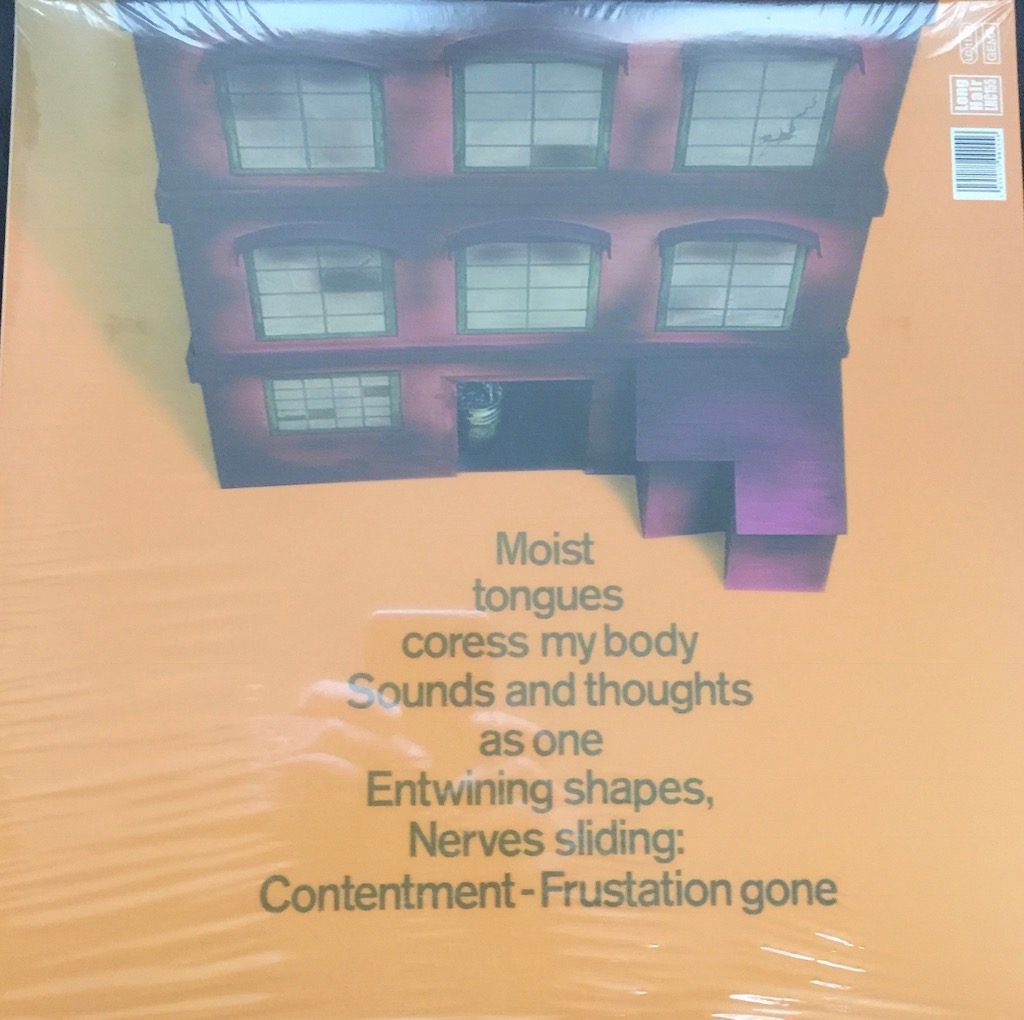 Musically, the album is extremely engaging—good riffs and vocals, melodic without being predictable and raw edged while still tuneful. It's not "prog" or even "krautrock" in the sense that it's avant-garde or experimental, but that, to me, isn't a negative. I like heavy rock albums from the period if they contain good songs and performances. And this one does:
"Mental Block" kicks things off with a "3-3-5-5-3-1-1-6-1-2" riff that sets the pace; "Roundabout" gives the vocalist, Richard Routledge, free reign against a basic set of chord changes with the slightest hint of "prog" in the recesses but basically, it's hard all the way down to the bedrock. "One's Life" isn't the strongest track on the album, but it has nice guitar breaks that remind of Kossoff. "Indian Summer" kicks in with the guitar, transitioning from a psych lead to a funky rhythm stride – a sort of Hendrix meets Skynyrd with some blues-rock overtones—this is a great road tune.
Side two consists of three tracks, "Dirty Face," "Rock Song" and a cover of "For No One." The first of these is passable hard rocker that breaks no new ground. "Rock Song" ups the ante-with machine gun drumming and heavier guitar riffage (if there is anything "proto-metal" about the album, this is it). The swing to Eastern motifs with fuzzy, distorted guitar overtones works pretty nicely as an interlude before we come back to a more psychedelic frenzy, which then transitions to a chunky, driving conclusion. These guys were probably a gas, live and loud. The album concludes with the Lennon-McCartney cover, the wailing lead vocal shines, as does the take up by the band, hard driven and distorted—it works in a way that is unexpected.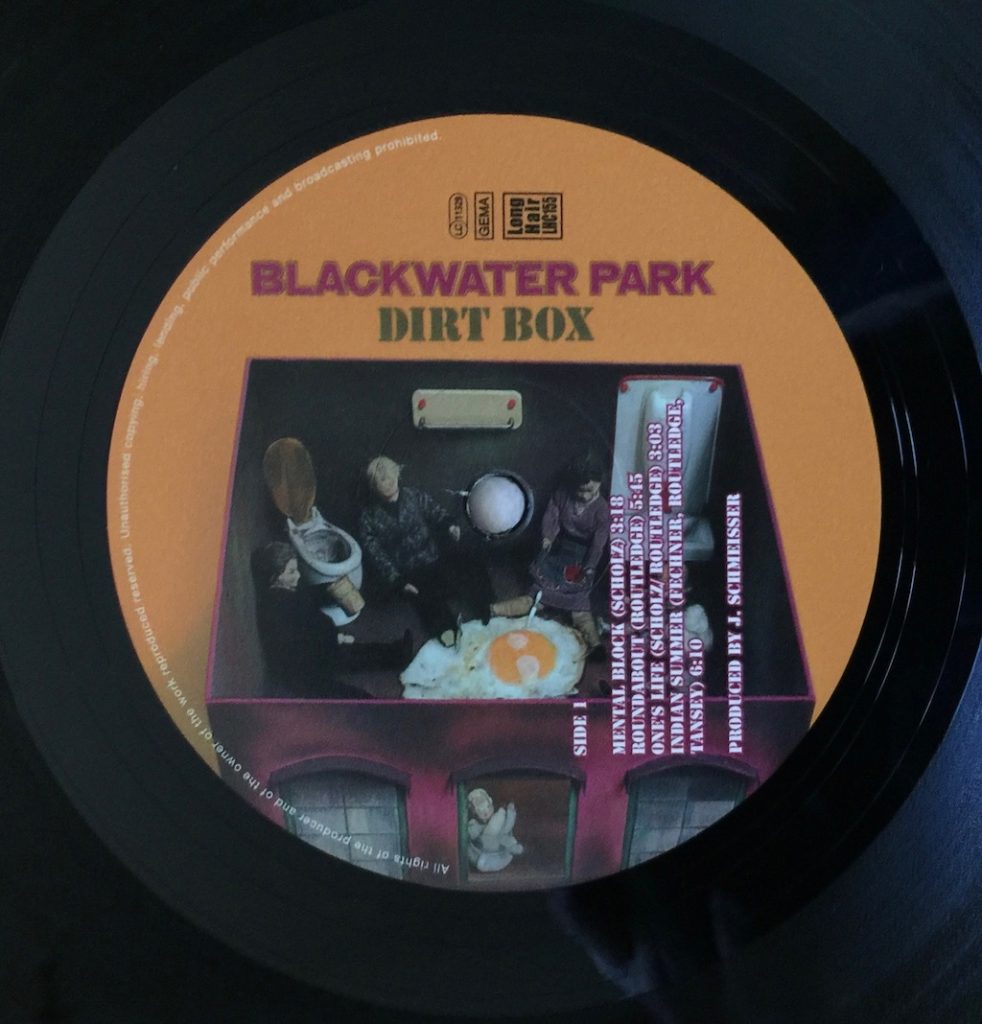 Two vinyl reissues are worth noting if you aren't prepared to fork over $500 for a clean copy of the original Dirt Box: a current reissue by Longhair that is fairly inexpensive and an out of print but still gettable version from Second Battle that will cost more. I decided it might be worthwhile to compare both of these vinyl reissues since they are far more accessible than the original pressing for most listeners. (How far either reissue departs from the sonics of the original record will have to await my acquisition of an original copy).
The packaging on both the Longhair and the Second Battle releases is fine- the insert accompanying the latter is little more than a printed sheet, whereas the Longhair comes with a slicker four page color insert. Not a deciding factor.[2]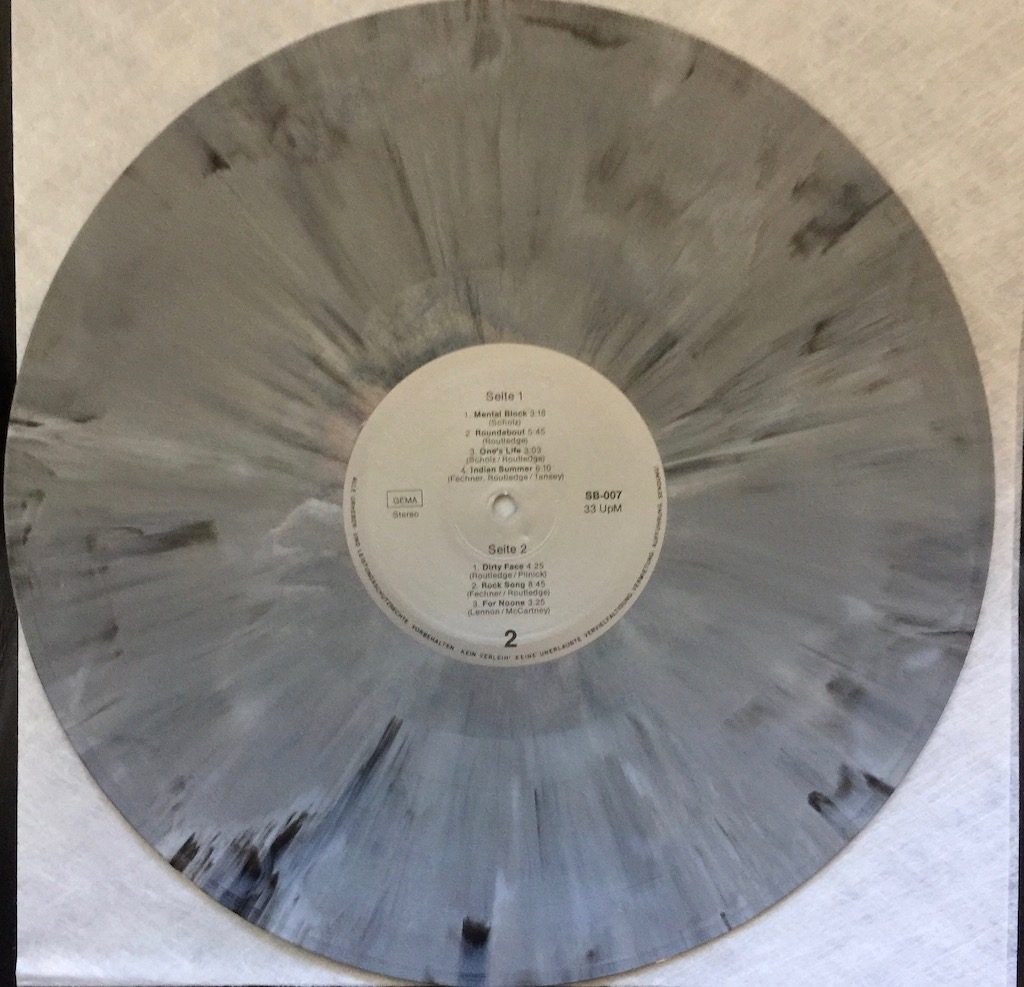 The Second Battle was apparently available both in black and colored vinyl– mine showed up with grey "splatter" surfaces. I'm not a big fan of colored vinyl because I have a harder time seeing the tracks and the record surfaces in general; splatter vinyl always make me a little more wary of inconsistencies in those surfaces—but that may be the result of a bad trip a long time ago,[3] so if it isn't an issue for you, dismiss me as a tin-foil hatted crank.[4] As it turns out, the Second Battle grey splatter copy had quiet surfaces so, at least in this case (or this copy), that was not an issue.
On sonics, the Longhair and Second Battle pressings are pretty close; I think the latter is a little more raw, maybe on the songs like "Roundabout" and "Noone" (yes, that is how it is spelled on the album) perhaps a little more air. Both seemed to hit the meter at the roughly the same dBs, but the Second Battle copy seemed more dynamic even if it wasn't louder, overall. My suspicion is that both of these would be put to shame by an original BASF pressing, but at exponentially high cost. In the meantime, you have two good choices as an alternative….
Bill Hart
Austin, TX
March 2018
 _________________________________________
[1] https://www.discogs.com/Blackwater-Park-Dirt-Box/release/3049058
[2] Nor is the claim that the Longhair is a re-master, since something had to be done by Second Battle to convert the source material to an LP. Interestingly, the Second Battle was issued in 1990, at a time when tapes were still made available for third party remasters. (Today, it is typically a digital file, even if the original master was analog tape). I did reach out to the owner of that label for information about source, but no response as of this writing.
[3] My old original "splatter" copies of Dave Mason's Alone Together were always noisy, but part of this may have been the result of packaging the record without an inner sleeve. The later black vinyl pressings of this album sound fine, as does a much later reissue by MCA on "heavy vinyl." That record was mixed by the great Al Schmitt and the original pressings, both splatter and black, were mastered at Artisan, which did fine work.
[4] Black records were originally the result of using carbon black as an anti-static agent. In theory, translucent or clear vinyl should be no more prone to noise than black vinyl, but you'll see views to the contrary. And as discussed elsewhere here at note 6, Classic Records took the view that the carbon black had electromagnetic properties that interfered with the sound.