BLAST FURNACE- Self Titled
Unlike Satori, this Danish hard rock album is very accessible musically and there is a decent reissue available from Polydor that is far cheaper than an original pressing. The album mixes psychedelia with unmistakable traces of a Broadway show tune—in between, the mix of strings, woodwinds and keyboards earns it a place in "prog rock" circles. It is a highly enjoyable album to crank up—it doesn't require repeated listening to "get it"—it is very straightforward in the way hard rock sounded as it grew to maturity, but there's enough unique about the compositions and performances to make it an engaging experience. This was apparently an RSD release in Denmark in 2017, so you might have to suffer some shipping pain. Well worth it.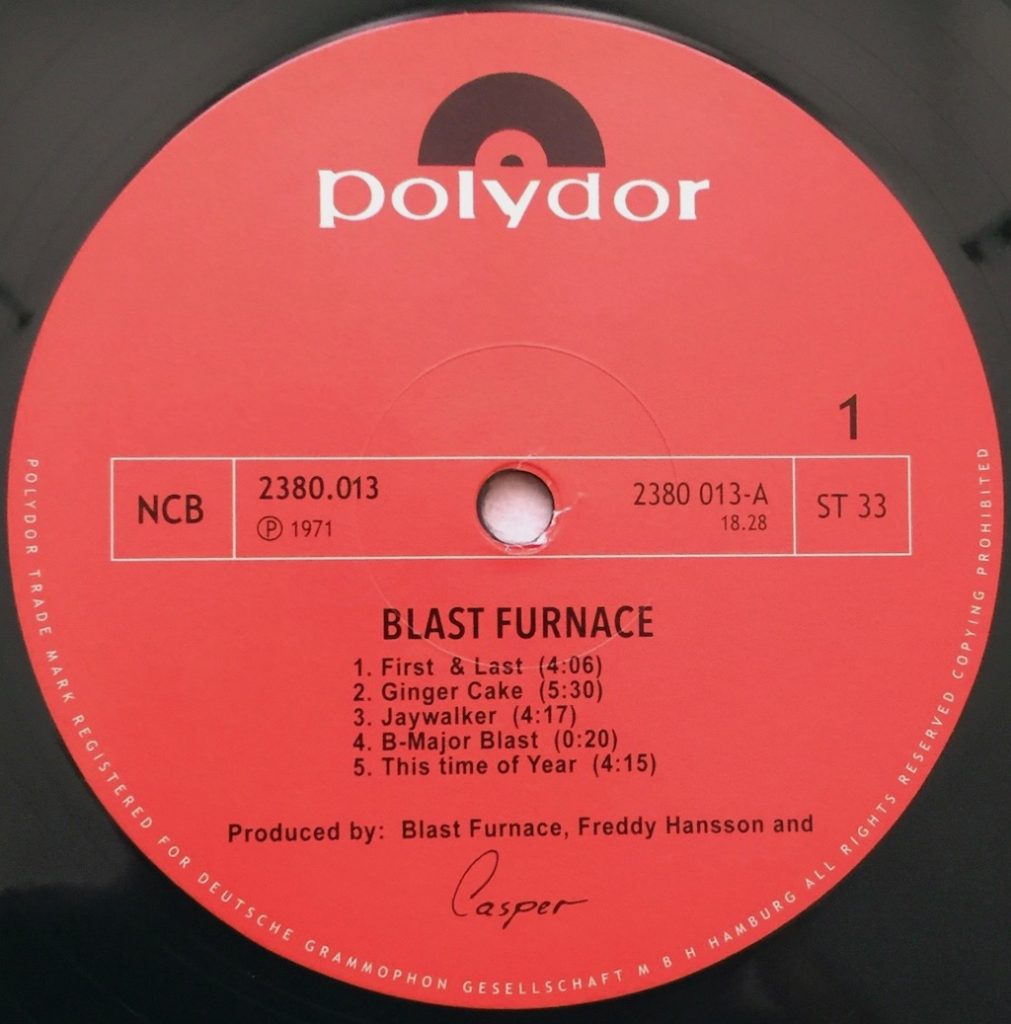 There are two other albums in this vein that I plan to explore with overlapping members: Pan and Culpepper's Orchard, which preceded and followed the "one and done" of Blast Furnace. There is also the Delta Blues Band, which drew from Pan's membership. Although the Danish rock/prog scene of the era has a following, the albums were relatively obscure in the United States, and probably remain so. I highly recommend this album, not so much for sonics (which are decent on the Polydor reissue), but because it is a great hard rock album with a few interesting twists and a post-psych flavor.