Flower Travellin' Band- Satori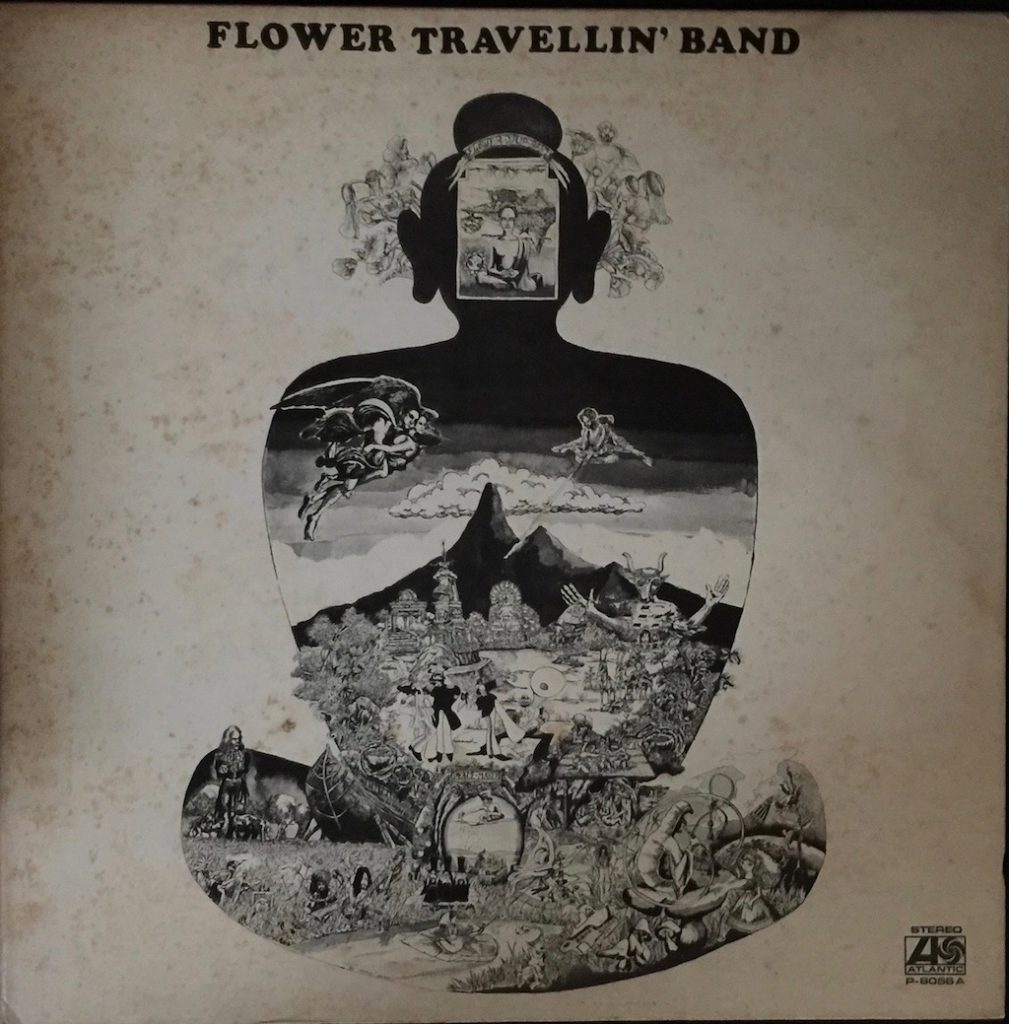 I never delved deeply into the Japanese psych scene, and this album probably serves as good a gateway as any—it is amalgam of powerful vocals, deranged guitar licks and an unholy mix of metal and the occasional Eastern motif, blended with a blues riff or two, and a lot of aggression. Fronted by singer Akira Yamanka a/k/a "Joe," who also had a career as a movie tough guy, it's not easy to put a label on this creation.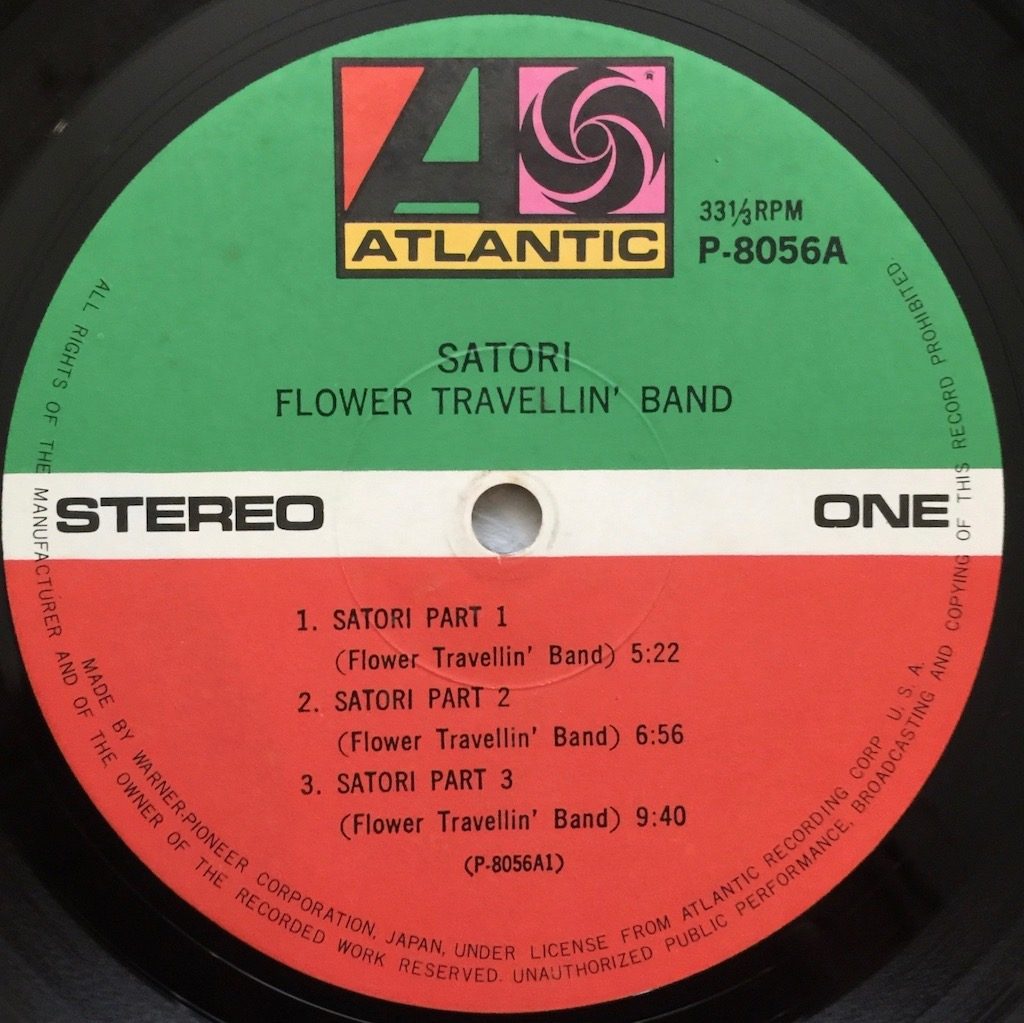 It was apparently recorded quickly, and the version sold in North America is different, containing different tracks and mixes. I hunted down an early Japanese pressing (mine is a second pressing from 1971 based on the ¥2300 sticker on the back of the jacket); it has a mottled cover, no obi, but an impeccably clean record.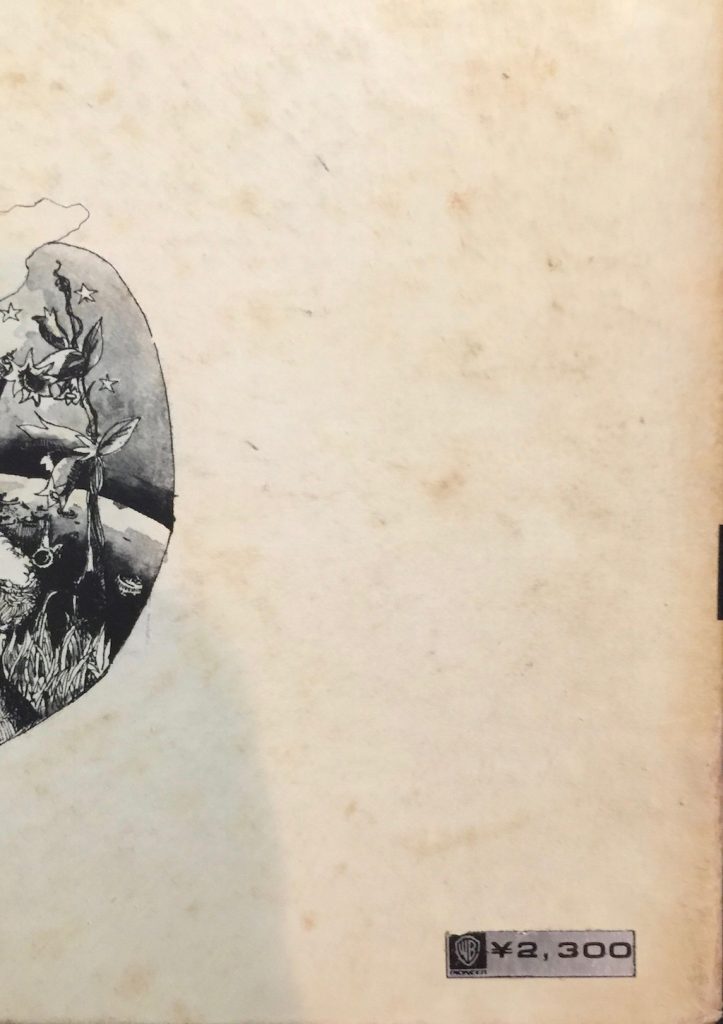 The sonics are impressive, as is the quality of the vinyl, made by the Warner-Pioneer venture. There were at least three issues of the album from Japan in the period 1971-74. Later releases are on CD, and more recent vinyl issues may be "iffy." (Discogs and other sites often like to use the euphemism "unofficial.") I wouldn't waste my time or money on those, regardless of your views on potentially unlicensed media.
The album was a top pick by Julian Cope in his Japrock sampler: How the Post-war Japanese Blew Their Minds on Rock 'n' Roll, earned a prominent mention by the UK Guardian in 2013 in a piece entitled "The 101 Strangest Records on Spotify" and is reviewed with varying degrees of admiration on all sorts of blogs and websites, ranging from death metal to prog to psych; one reviewer concluded that the album epitomized Buddhist enlightenment (which is what the term "Satori" means).
Sampling this work on the web–each track is entitled "Satori"–in different "Parts"–is not going to be as engaging as listening to a copy in the flesh. In fact, it may just sound downright weird. This is not an album that I immediately "got" but requires a little time to wrap (or warp) your head around. Now I enjoy Satori, both as a timeless piece edgy music and in the spiritual sense of sudden enlightenment.
 
Ø