DRIFTGLASS by Seed Ensemble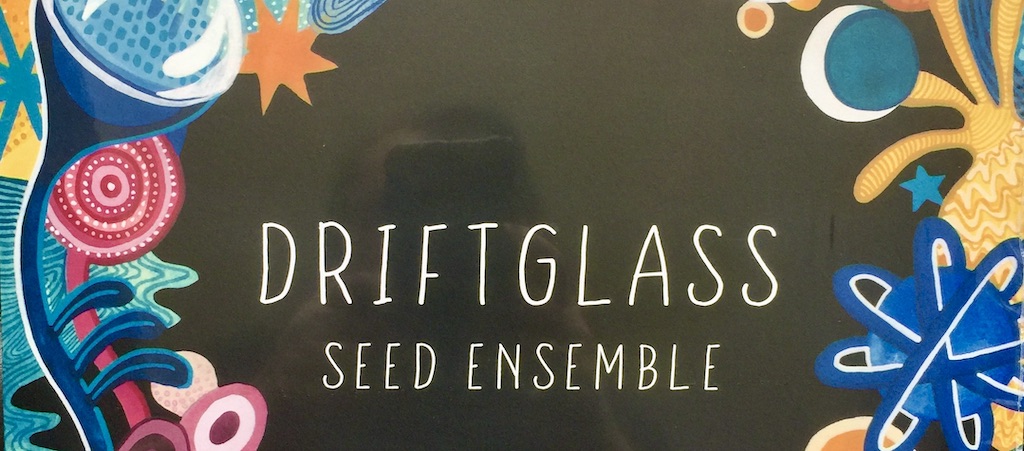 There is something very special about Driftglass by Seed Ensemble. For starters, it's a hell of a lot of fun to listen to; when did you last experience that?  The album and ensemble are the brainchild of Cassie Kinoshi, a gifted performer, composer and arranger who leads a big band with a big sound and an eclectic, and sometimes unexpected, array of influences. What starts as a thrumming bass solo soon morphs into a stage full of instruments that mixes the avant-garde with something that resembles a James Bond film theme from the '60s—it's cool stuff, from the tuba solo to the staged horn section blaring those "moment of danger" signals that put you on the edge of your seat. The line-up consists of eleven instrumentalists, including a lot of horns, two keyboard players, double bass and drums plus guest vocalist.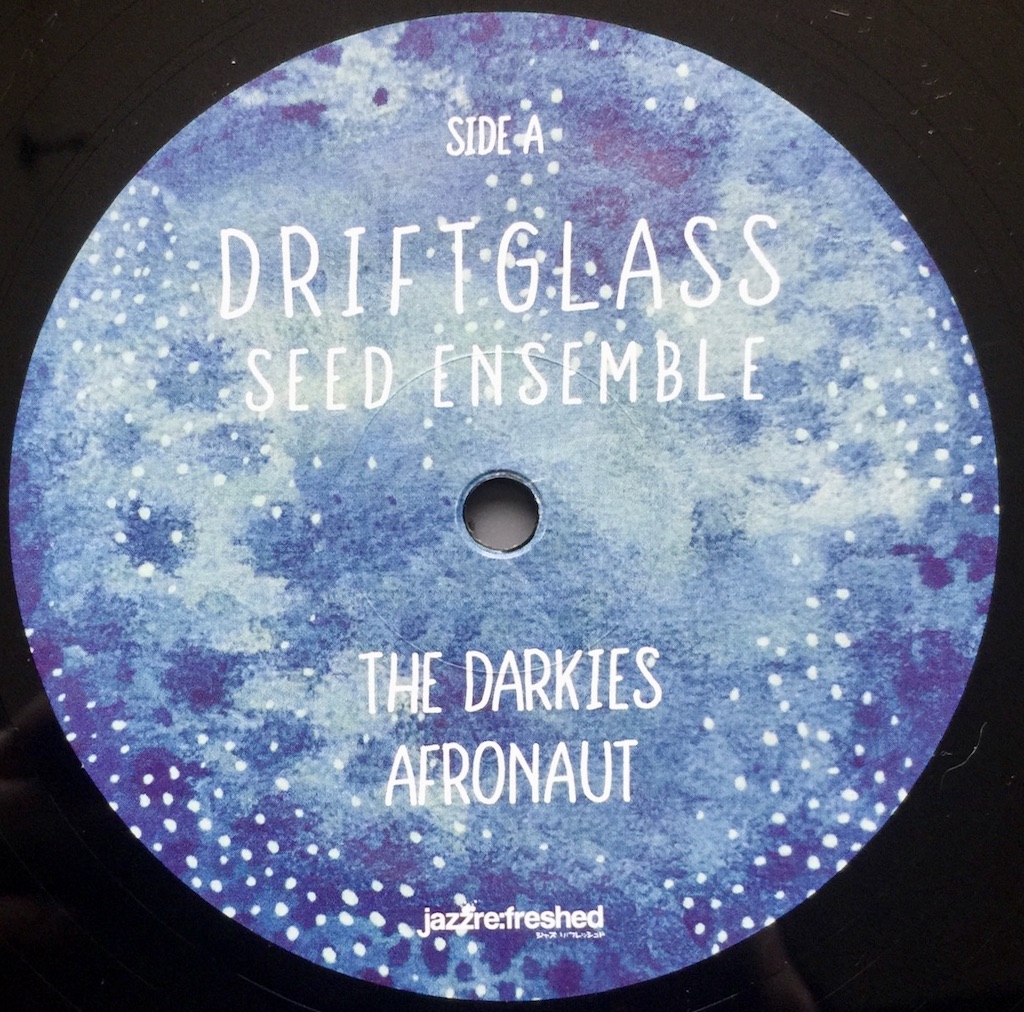 That first number described above, "The Darkies" is so good, you really can't expect more, but Cassie and crew somehow deliver it: "Afronaut," featuring XANA, with spoken word/rap/poetry. It's like an advanced course in improvisational jazz, except these folks aren't improvising; it's extremely well composed, arranged and produced without sounding slick. The horn parts wail against a solid foundation laid down by the other horns and the rhythm section. The recording is superb—you get to hear everything very clearly without a trace of sibilance or stridency. A nice bit of Rhodes (god, I love that instrument, nothing touches it for sheer funk) intrudes, played by Sarah Tandy and blends perfectly back into the ensemble after some bluesy funk that gives you all of the instrument's chime-y goodness. XANA was not on my radar, but she's got the beat, and with a trace of British accented attitude, her voice floats above all of it while the drums snap and crack. Some real fancy stick work there.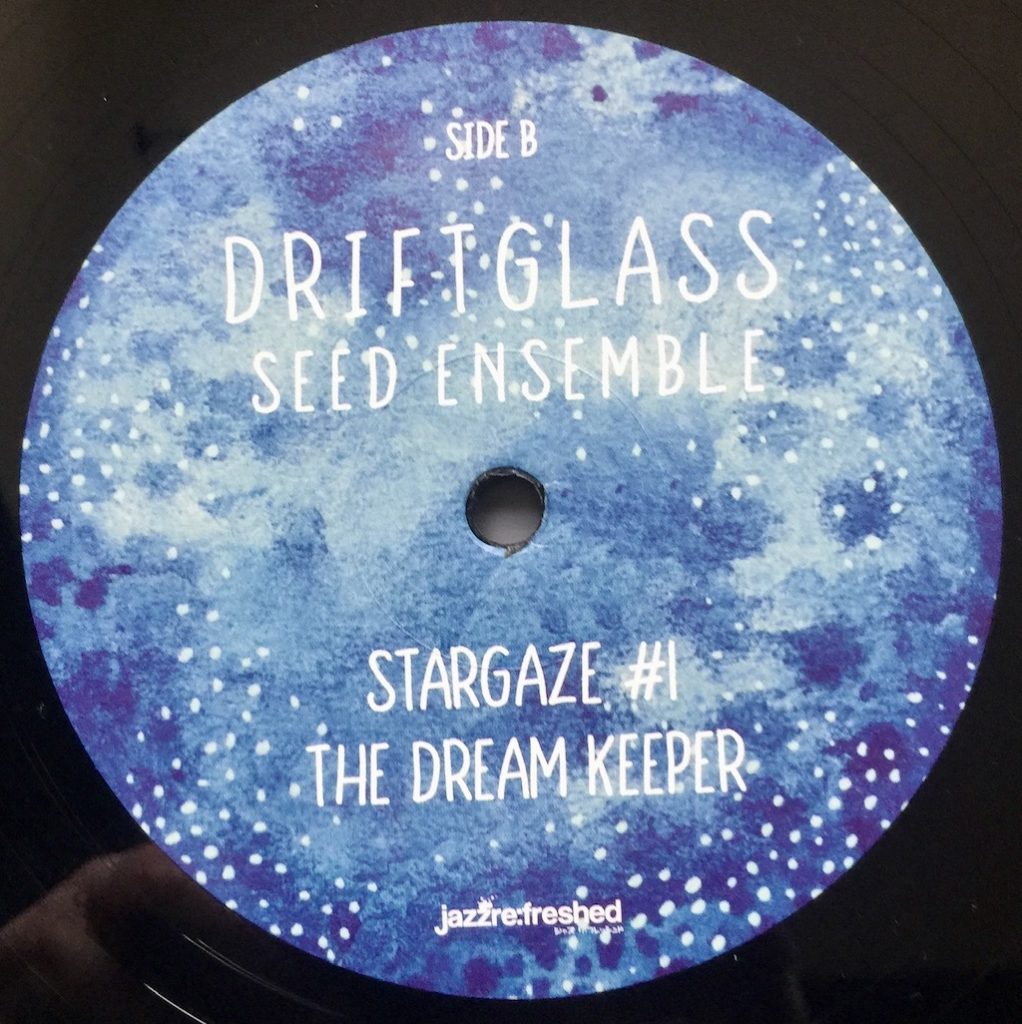 "Stargaze #1 KATIN" is an interlude, a bit of instrumental palate cleansing that is not filler, but a more studied piece –jazzy guitar licks delivered to the steady clip-clop of those drums.
"The Dream Keeper" is a stunning and unexpected change to a female vocal centered piece with a change up to a fast horn part that ascends and descends—those trumpet players –Miguel Gorodi and Sheila Maurice–  earn their keep. The piano is wonderful too, with all the heft that instrument can muster, eloquently played by Joe Armon-Jones. The lyrics, by Langston Hughes, just lilt in the voicing of the piece.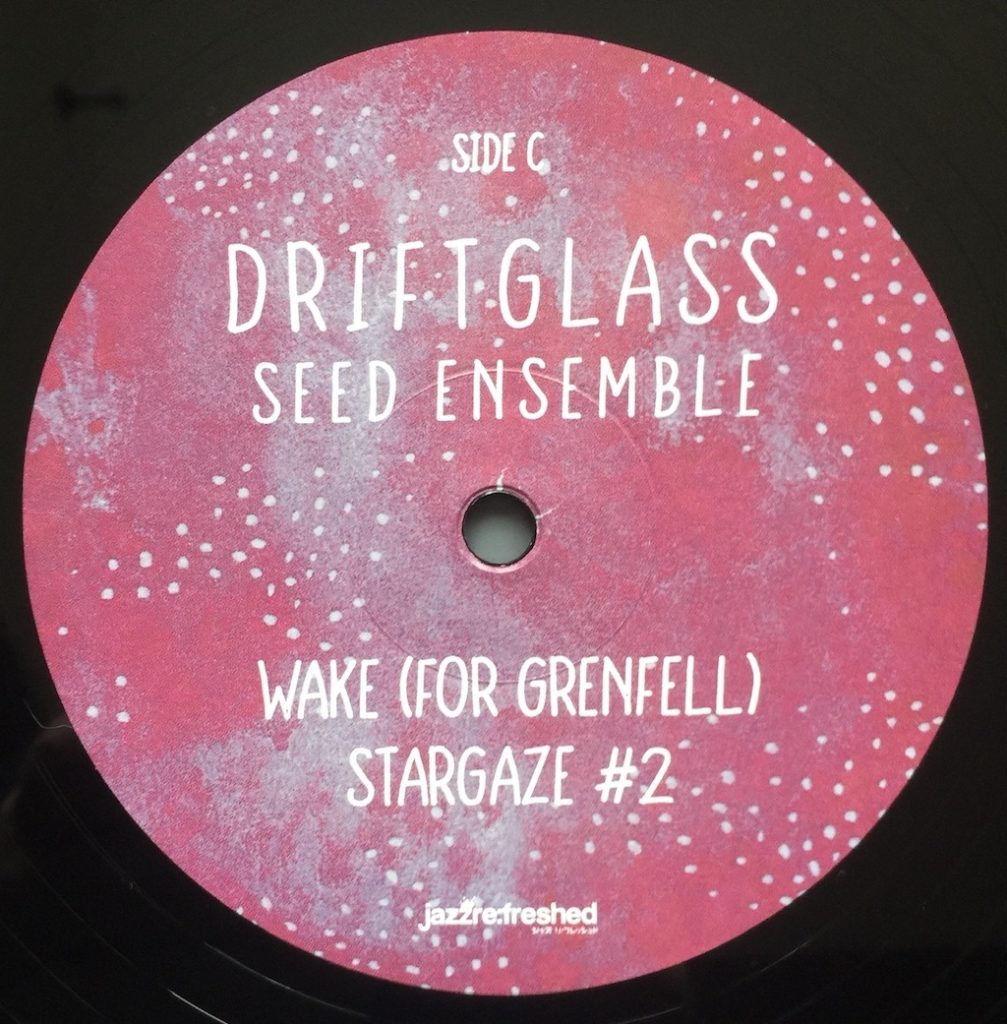 "WAKE (for Grenfell)" starts with a clap/stomp group voiced chant that is soon accompanied by the band and Ms. Adams-Burnett turning in a performance that's part jazz, part blues and all soul. Her voice winds in and out of the horns, moans and rises above, at one point scat singing as a soprano backed by those chanting voices; the piano keeps pace here. When the horns take off in earnest, we are deep into the song, and fully immersed in this world of deep bass, massed voices and some pretty intense drum work that gels into a driving riff. The trombone work, by Joe Bristow, sounds like he wrote the textbook—stunning, virtuoso level stuff that meshes perfectly with all that is going on behind him.
When Cassie enters, it's a dream part made for that sax, wailing, full throated, modulated high-low notes, trills, and something that is neither predictable nor dissonant. It's one of those sax parts that fully satisfies but leaves you wanting more.  She hits some minor keys as she winds it up, higher, harder and reaches this crescendo— where suddenly, the vocals return to that sublime groove, a hip, slow paced thing where Adams-Burnett also doubles with high/low parts, and the horns help her bring it home. This thing swings.
I'm sometimes reminded of how important the big band sound was in the years before WWII and how out of fashion it became afterward, due to labor strikes in the States, changes in style and a determined stance to stay with the standards. We often associate big band with old time sound. We haven't often heard what a modern big band can bring to the table and you don't need fresh ears or an appreciation of music history to get it. It's a big sound, with lots of contrast, nuances that cannot be pulled off (at least without a lot of overdubbing) and fully fleshed out. It is a wonderful thing to hear music that pushes beyond the standards of a lifetime ago using a large band like this—it is music for today that anybody could relate to and enjoy.
"Stargaze #2 LAU" is another interlude that simmers.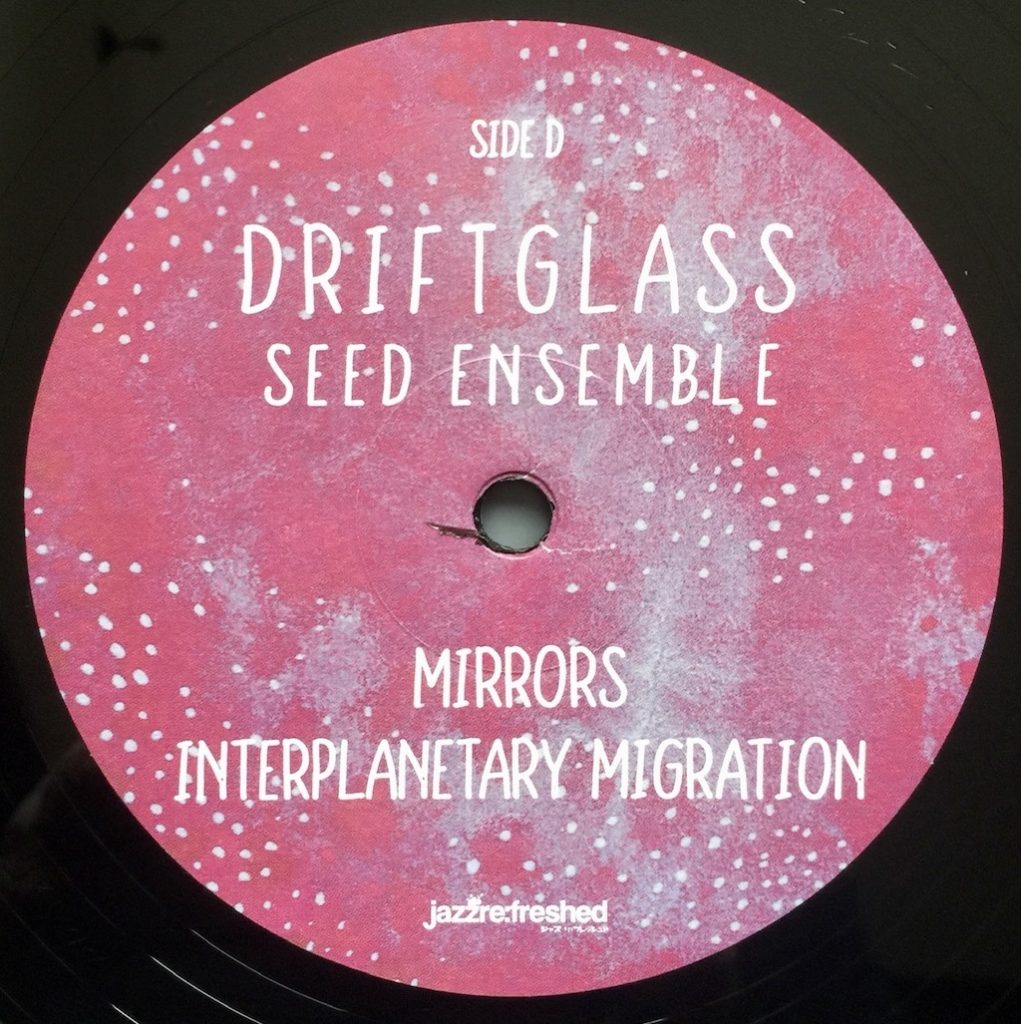 "Mirrors" starts with some arpeggiated guitar chords that quickly transition into a fast beat with flaring horns in unison—it's an interesting study of interplay between jazz guitar and woodwinds, with some lovely sax riffs by Ms. Kinoshi, neat,clipped drum sounds and a big, full bodied sound that only a band of this size and prowess could deliver. There are moments when everybody is playing that do remind me of those big horn sections you used to hear on the big money movie soundtracks—granted, those things sound dated in many cases where this is fresh, hot and has a more modern sound. It's not syrup, it's spice, with lots of power and drive. When the piece slows down and gets simple at the end, with drums echoing, you are in demo record territory. Sound hounds take note.
The album wraps with "Interplanetary Migration," a more complex, full throttled composition, with the horns front and center. Vocals are provided by Mr. Ekow, whose rapid-fire delivery mixes the vibe of hip-hop/rap with the warm, big-bodied sound of a large band at full tilt. Everybody gets into the act here, the horns are just sensational (was that an elephant I heard in the background?) as the piece mixes exoticism with a street beat, with the power only a big band can deliver. I bet some of old timers from Preservation Hall in NOLA could groove to this, even if it is more modern, angular and less traditional sounding.  There's even a synth sound near the close that comes up in the mix, registering the astral aspect before it closes, with a beat and laughter.
This is a killer record. I was curious about Ms. Kinoshi, who has won awards and successfully straddled the jazz and theatre communities, as well as film and contemporary dance. She was an artist in residence as part of a program underwritten by legendary theatrical producer Cameron Mackintosh (Les Miserables, Phantom of the Opera, Miss Saigon, Cats and Hamilton, among many others); she has worked with the London Symphony Orchestra and has a list of credits that most musicians with a full career behind them would envy. And she's young and still growing as an artist.  See http://www.cassiekinoshi.com/about
I could have written a review that consisted simply of the statement: "buy this record. You'll thank me." But that would have taken all the fun out of writing this. Listening to Driftglass by Seed Ensemble is way more fun than reading about it. Grab a copy and hear it for yourself.
Bill Hart
Austin, TX
March, 2021