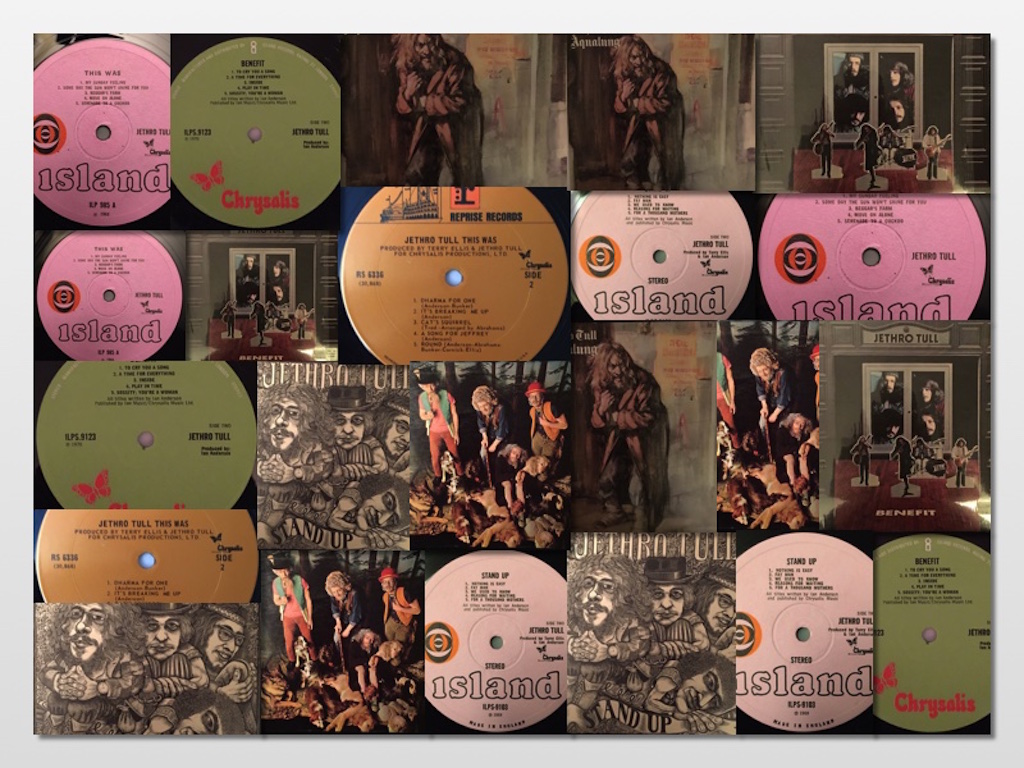 In connection with the Ian Anderson interview, I spent a fair amount of time listening to the early Jethro Tull albums. My focus was that transitional period when the band morphed from the blues into something that straddled hard rock, folk and then emerging "progressive" sounds – a path traced from This Was, to Stand Up, Benefit and Aqualung. Since I had already done an extensive vinyl shoot-out of different Aqualung pressings over the summer of 2015, I thought I might add my thoughts on some of the other early Tull pressings to coincide with the Anderson interview.
This Was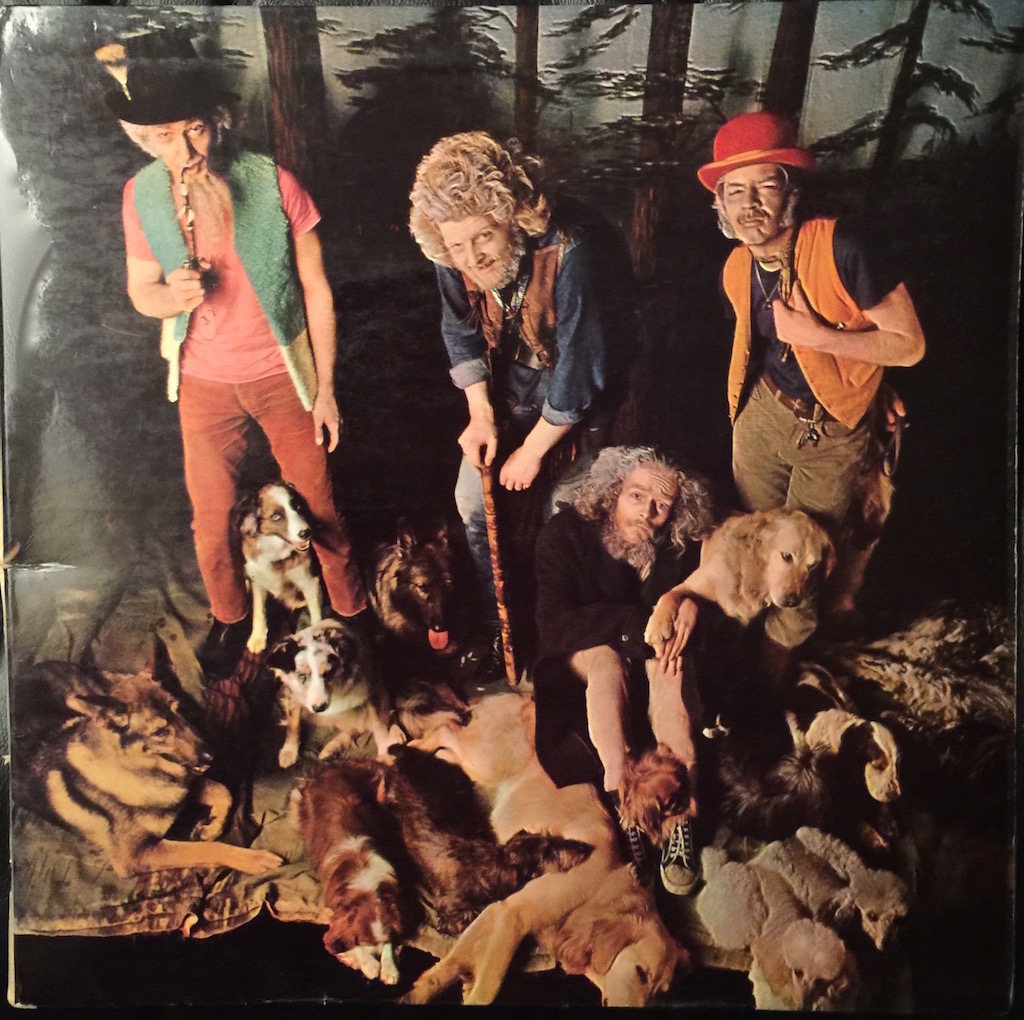 Jethro Tull's debut, This Was, is an electric blues album by a band that had already morphed into something different by the time of its release. The liner notes state: "Terry [Ellis] just muttered something about 'representative of our current musical style' (which is bull)…. "This is how we were playing then—but things change. Don't they." At the time, Anderson was already working on the songs for Tull's next album, the superb Stand-Up, a mix of minstrel ballads with a hard rock edge.
Guitarist Mick Abrahams' departure from the band marked a turning point in the band's direction. Abrahams went on to record an engaging blues/jazz rock album leading a new band, Blodwyn Pig,[1] but the fortunes of Tull rose as it moved away from the blues into less well-charted waters. Even if you find the later, "progressive" Tull more to your taste, This Was is still worth owning. It is not quite traditional electric blues, but has a jazz influence. The album gives very few clues about the direction the band would later take.
Among the pressings I have on hand: an early UK pink label "bulls-eye" mono pressing,[2] a later UK pressing mastered by George ("Porky") Peckham, circa 1973, a few German pink rims of uncertain vintage (likely mid-1970s), and a U.S. Reprise copy which, as best I can tell, is a 1970 repress. There are, of course, many later reissues that I am not covering here.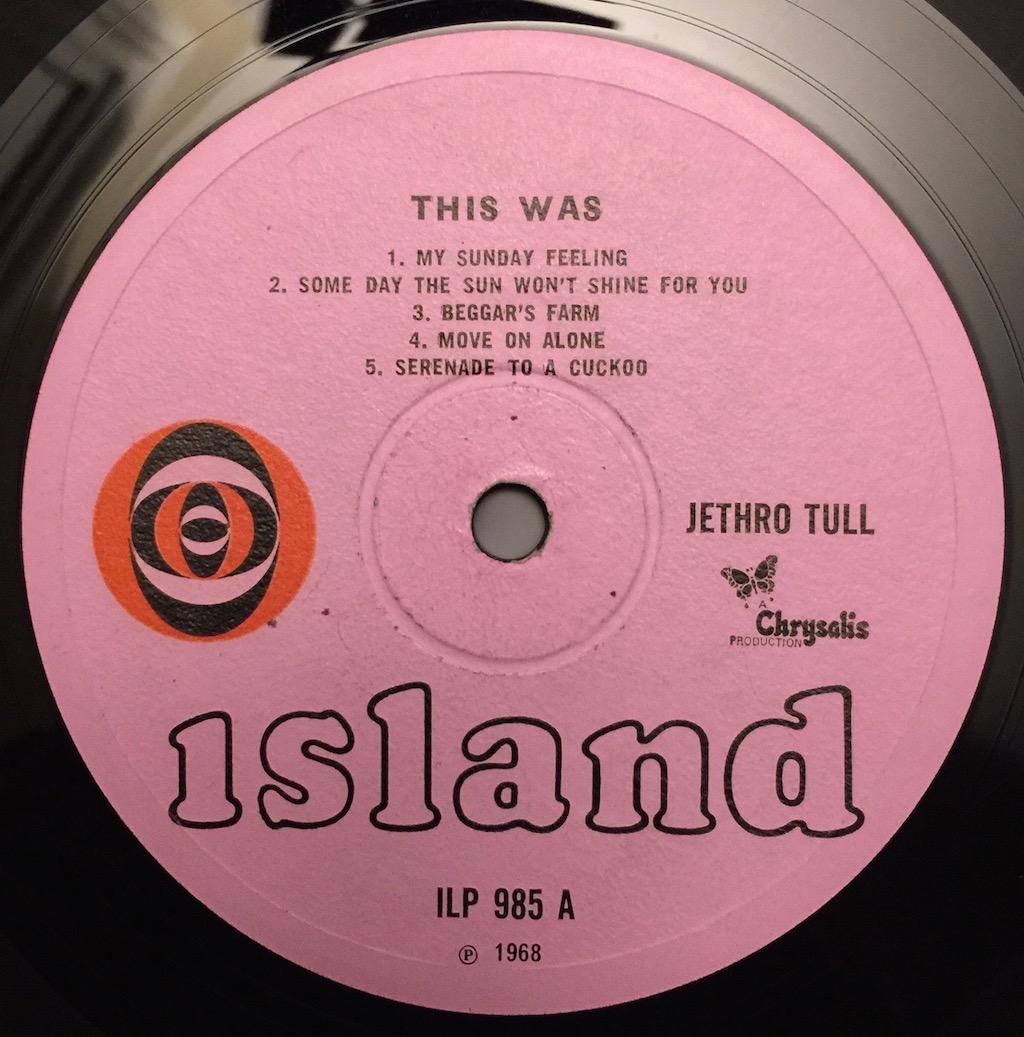 The early UK pink label is warm and rich sounding, and at least in mono, a very intimate sounding album. The drums and bass sound great without any over emphasis. It just seems to flow and it's easy to forget that you are listening to a record. The harmonica and flute have breath (and breadth) and you don't need to turn up the volume to hear the life in the recording- it's there, not in a hi-fi spectacular way, but more from a "sitting in a booth in the middle of the bar" perspective. To the extent this recording doesn't get in the way of the music, it is underrated.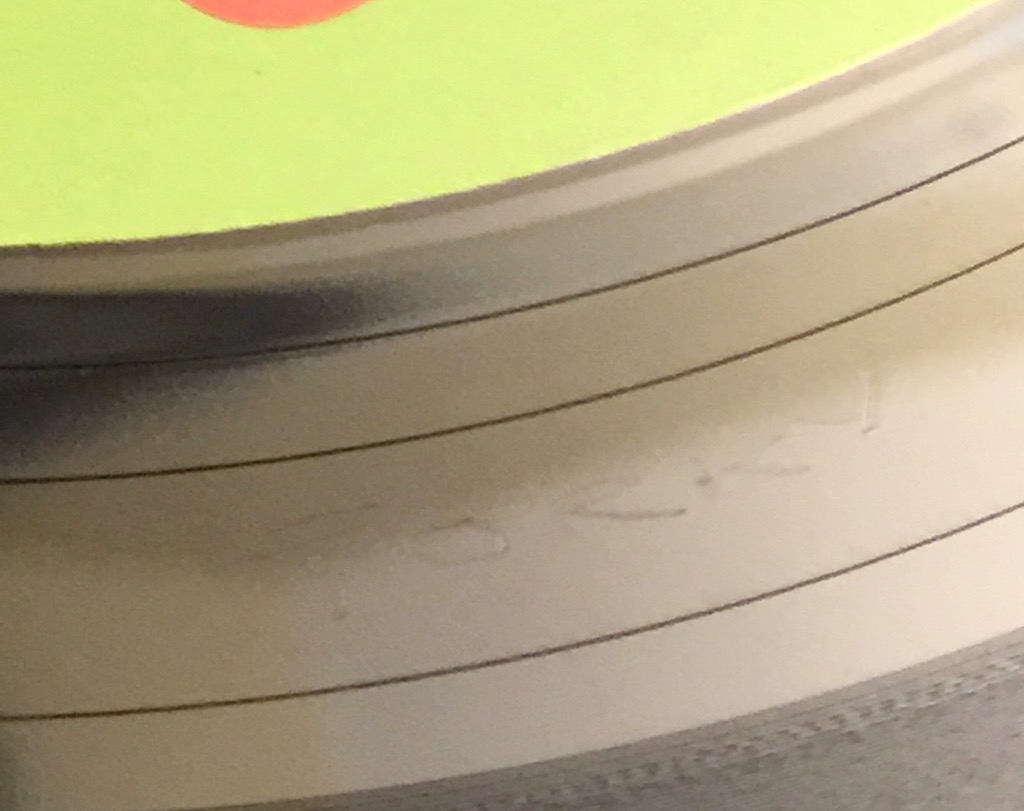 The UK "porky" is an altogether different listen- the lead vocal seems to be locked into one channel, with more pronounced reverb; there is more high frequency information and the flute stands out, brighter, as do cymbal splashes.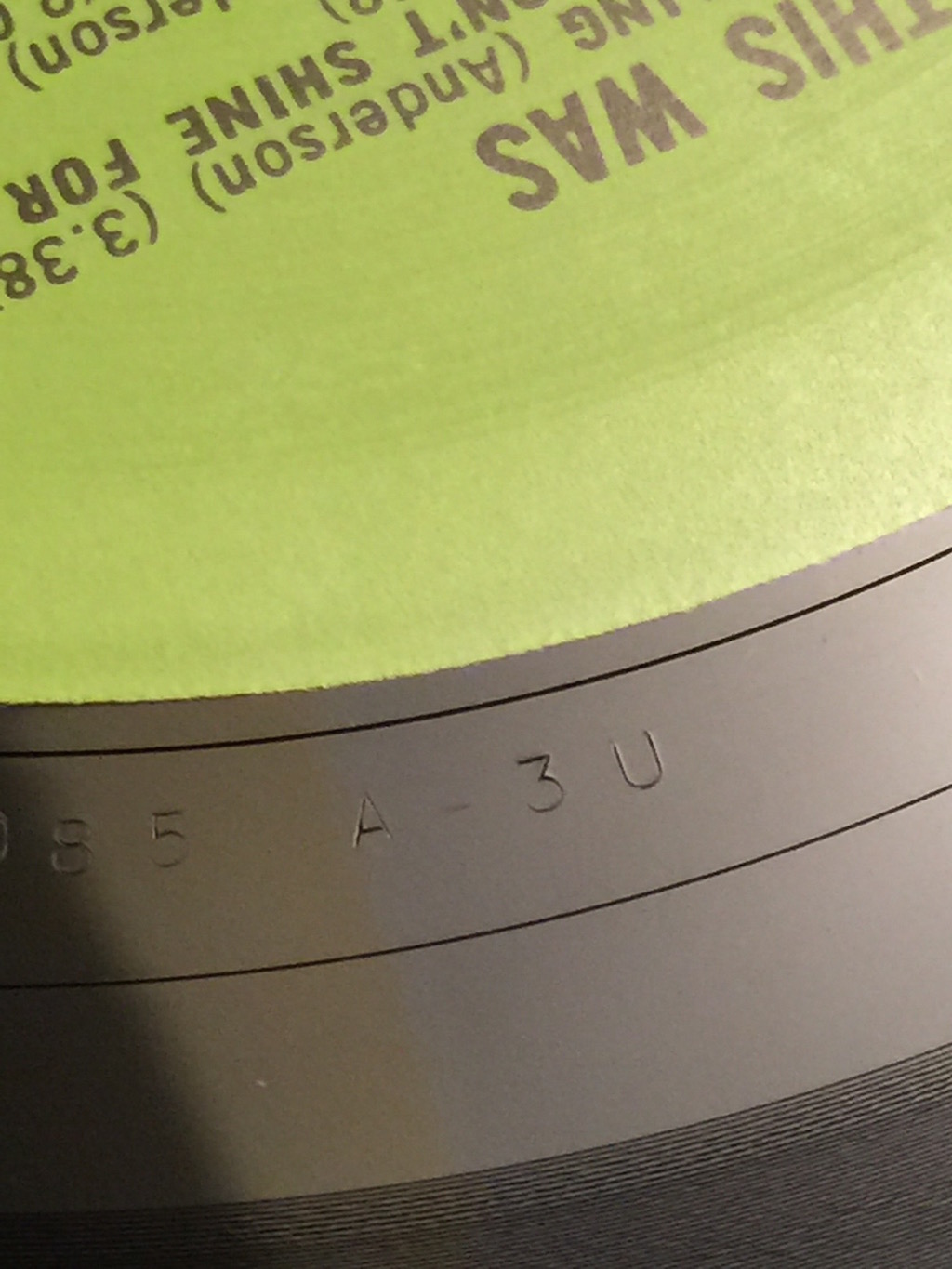 There is a nice sense of drive to this copy, but it sounds more like an electric blues record, whereas the earlier mono pressing has a more "acoustic" quality.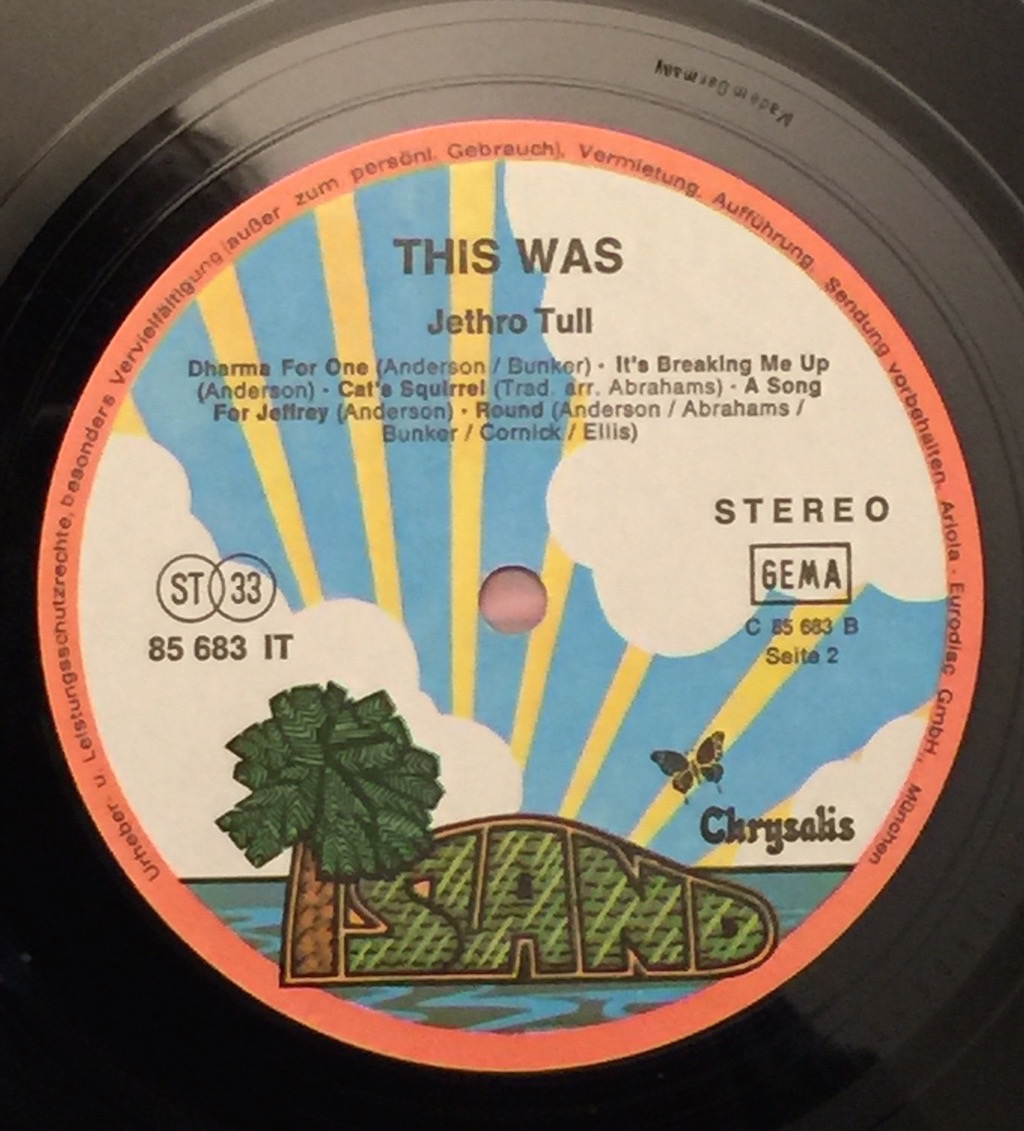 The German pink rim sounds brasher than either of the UK copies; everything is in greater relief, even compared to the porky (whose masterings were not known for reticence). The drums are more insistent on the German pressing but overall, it has a less relaxed quality than the porky and makes the mono pressing sound downright lethargic.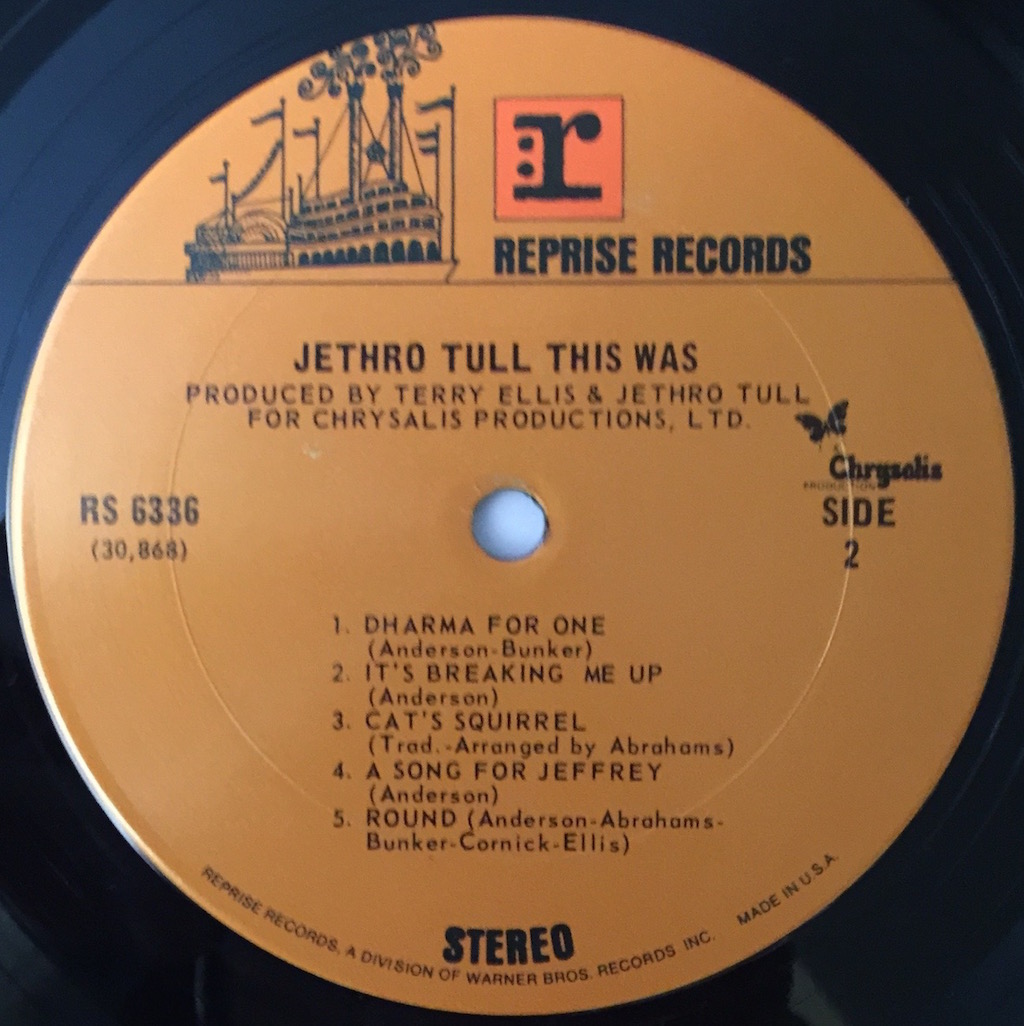 The U.S. Reprise brown label is a really nice listen- it has most of the clarity of the German record without the sharpness. (As we saw from the Aqualung shoot-out, not all of these brown labels from the era were created equal, but this one, like the early bin copy of Aqualung that I favored, has the word "stereo" imprinted in bold letters at 6 o'clock on the face of the record label). I think the UK "porky" cut may be punchier, but I could easily live with the U.S. Reprise. Given the choice, however, I'll take the old mono copy, thank you very much.
There are some die-hard fans that wished the Anderson-Abrahams rupture had never occurred. I am not one of them. The direction Ian Anderson took on the band's next album, Stand Up, was far more interesting to me musically. The guitarist who stepped in to replace Abrahams, Martin Barre, brought a different sensibility to the overall sound of the band, with a distinctive tone that is readily identifiable.[3] I'll admit to some bias here, since Stand Up is probably my "favorite" among all of Tull's records, particularly the early ones.
Stand Up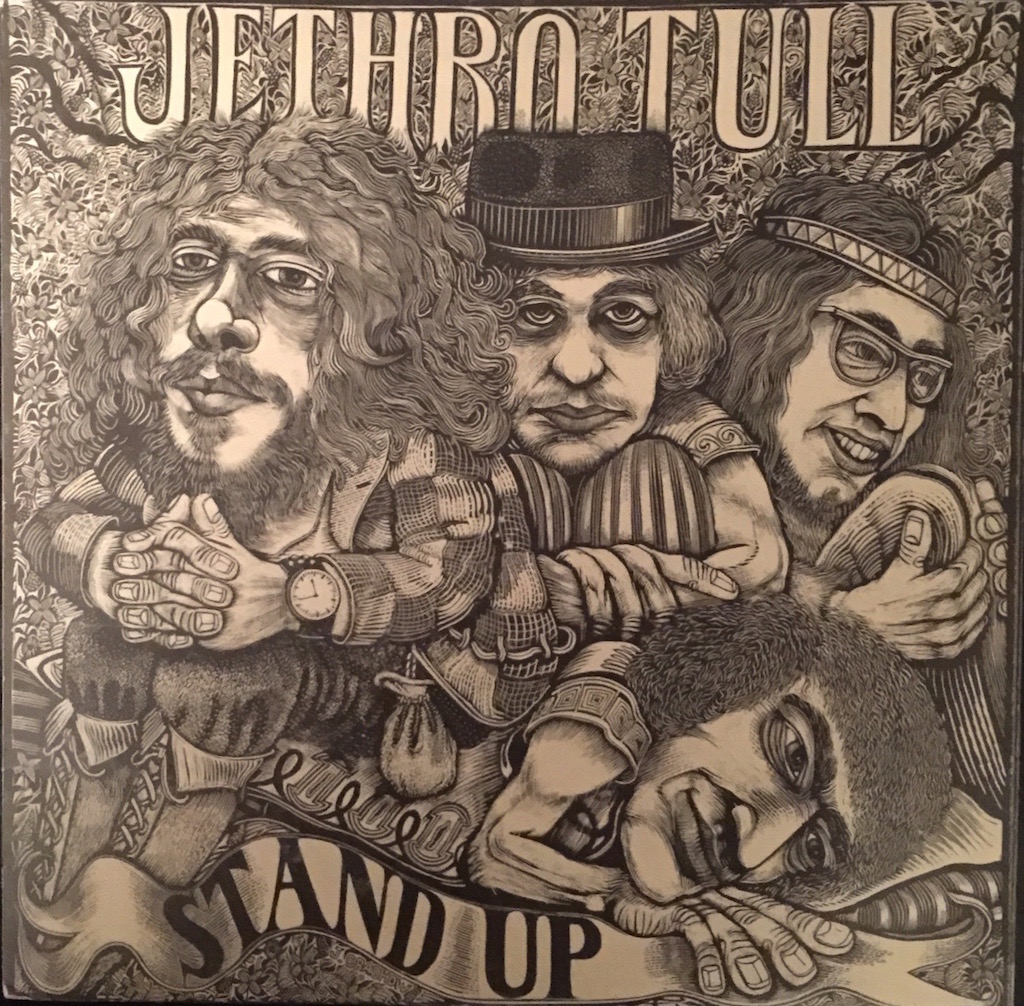 Stand Up is where the distinctive qualities of Tull as a band, and Anderson as a writer, really take off. This record is the template for much of what follows from Tull.
What makes this album so special?
Stand Up transformed English folk music into something that was grand, powerful and rocked. This album, and those that followed, converted the medieval minstrel ballad into something completely different: the drums, bass and blazing Les Paul guitar lines provided dynamics, and contrasted with the softer passages, which included studied acoustic interludes, adding an elegant, formal aspect; Anderson's flute wove in and throughout, playing lead lines and fills, which provided a sonic focal point and lent an ease and flow to the music uncharacteristic of most hard rock.
The songwriting is wonderful, and rather than depending on catchy commercial pop "hooks," the pay-off comes in other forms: "A New Day Yesterday" starts with a boogie bass line and harmonica, but layers a melody and haunting vocal line of minor notes, with contrasts of flute and distorted guitar parts to resolve each verse. There is a bluesy element here, but it takes a back seat. Tull's rendition of Bourée captures that perfect symmetry and balance that is Bach, but it is hard-edged and driving. The jazzy blues elements of Tull's rendition really work here to enhance the power of the piece instead of sounding like repackaged commercial schlock.
"Nothing is Easy," which opens the "B" side, (and is my personal mantra about life) starts with a flute part that lifts the song into minor key boogie, but it is also a blues ballad with psych-inflected guitar parts. As the tempo increases so does the complexity of the playing, almost to a frenzy-  but it is all held together by Glenn Cornick's marvelous bass stride and Martin Barre's bluesy guitar riffs. "We Used to Know" is one of my absolute favorite songs- it ranks (in my personal hierarchy) with songs like Blind Faith's "Can't Find My Way Back Home." Blues, medieval style, that builds in natural progression of volume and power; Anderson and the band are in top form; the lilting balladeer, supported by a hard rock band, accompanies himself on flute and the wah-wah'd guitar of Barre just rips on this track. There's far more on this album; these are just some personal highlights.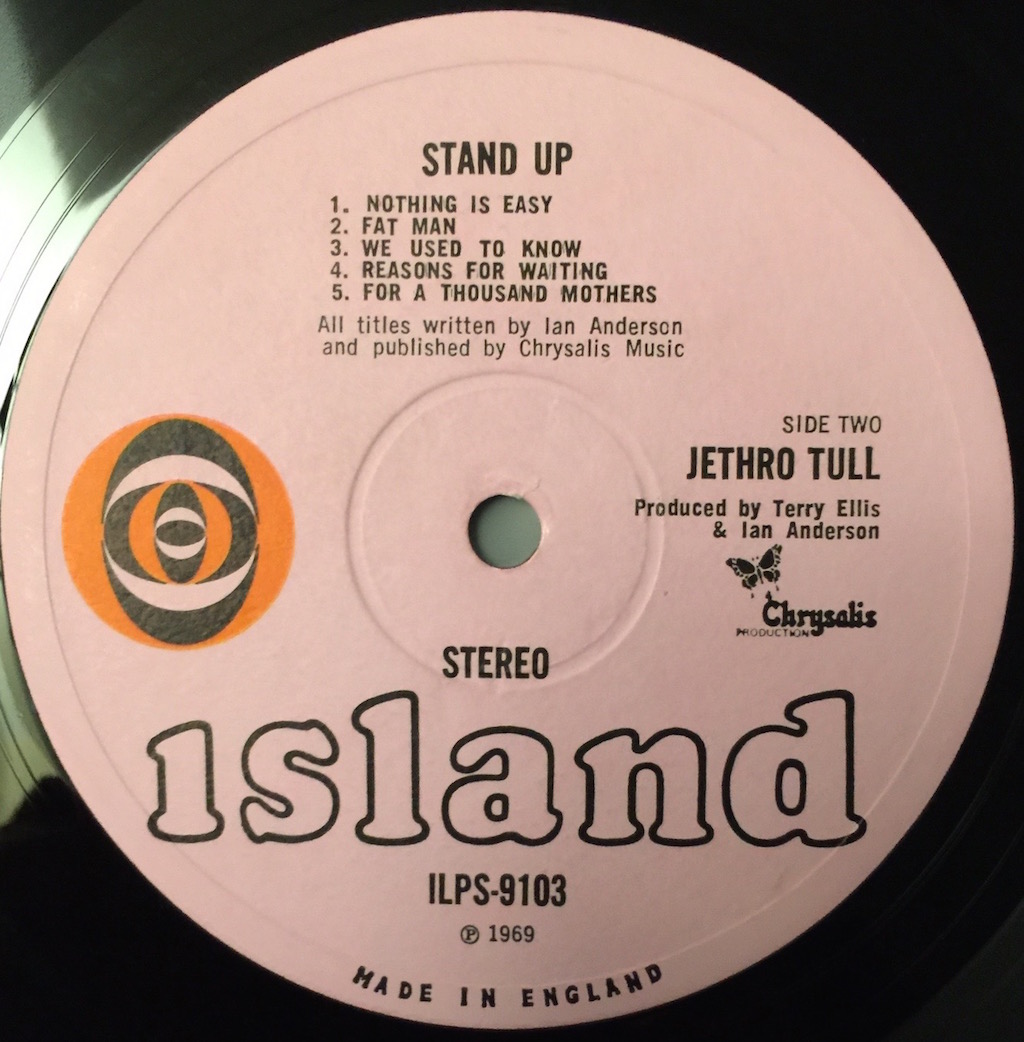 Andy Johns is credited with engineering the album at the famed Morgan Studios in London. The album was a hit in Britain, reaching No. 1 on the charts there; it charted fairly high in the States as well. Stand Up has been reissued many, many times on vinyl. I can't pretend to have meaningfully compared all of the copies that have passed through my hands over the years. My recommendation on pressings, for now, is to bite the bullet and buy a UK pink label (whether orange bulls-eye "first", blocked "i" second or white 'i' third issue); they are, surprisingly, not crazy money for vintage Island UK pink labels (compared to some). Of course, there are later UK pink rims, German pressings and U.S brown label Reprise copies, among many others. But, this one, in my estimation, is worth spending a little coin on; it is that good. I will undoubtedly buy the Steve Wilson remix of Stand Up once it is available, even though I already own a minty UK first pressing. If you are patient, you can just wait for Mr. Wilson to work his magic. We'll revisit this album then.
Benefit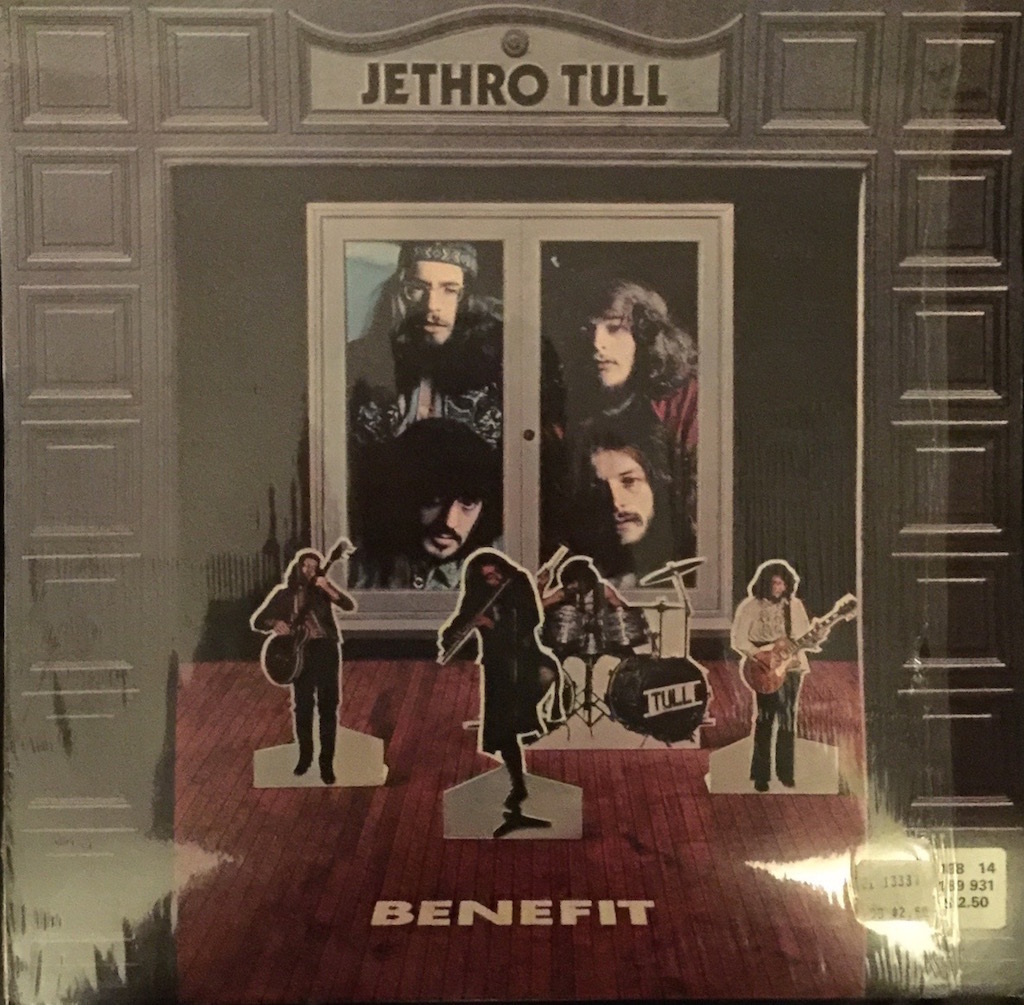 This was the Tull album I was most familiar with when I heard the band live in 1970, right before the release of Aqualung. In some ways, Aqualung and Stand Up seem like bookends, and Benefit is a bit of an anomaly. It is more guitar-riff centric than the others and reveals Martin Barre's tone in its various shadings; though it has the minor key ballads and flourishes of Anderson's flute, it is more of a hard rock album than either Stand Up or Aqualung. The brilliant John Evan plays a role on this album, but his keyboard work is in greater evidence on Aqualung. It is also the last album on which Cornick played bass with Tull.
Musically, the album has stunning moments: "Nothing to Say" has that magic of dark ballad meets hard rock on its way to something completely different. Anderson's vocals are outstanding, and you realize that the rhythm section is as much Clive Bunker on drums as it is the bass playing of Glenn Cornick.
The track sequence differs between the U.S. and UK releases- I grew up with the U.S. album, which included the track "Teacher," released as a single in Britain, but not included on the UK version of Benefit. Because this track is essential, you need to have a U.S. version of the album (or the UK single, which is a different rendition).
If there were any doubt that this is a guitar driven album, "To Cry You a Song" puts that to rest; what a great riff, repeated as a motif throughout the song. The deliberately muted vocal parts take a back seat to the guitar here, but it isn't a bore as some guitar-centric albums can be, since the band keeps changing up- some very cool wah-wah organ washes over, and back to that riff again. "Teacher" is also based on a great rock guitar riff, but Anderson's vocals and flute-(on the U.S. version)- along with Evan's keyboard work are more front and center here.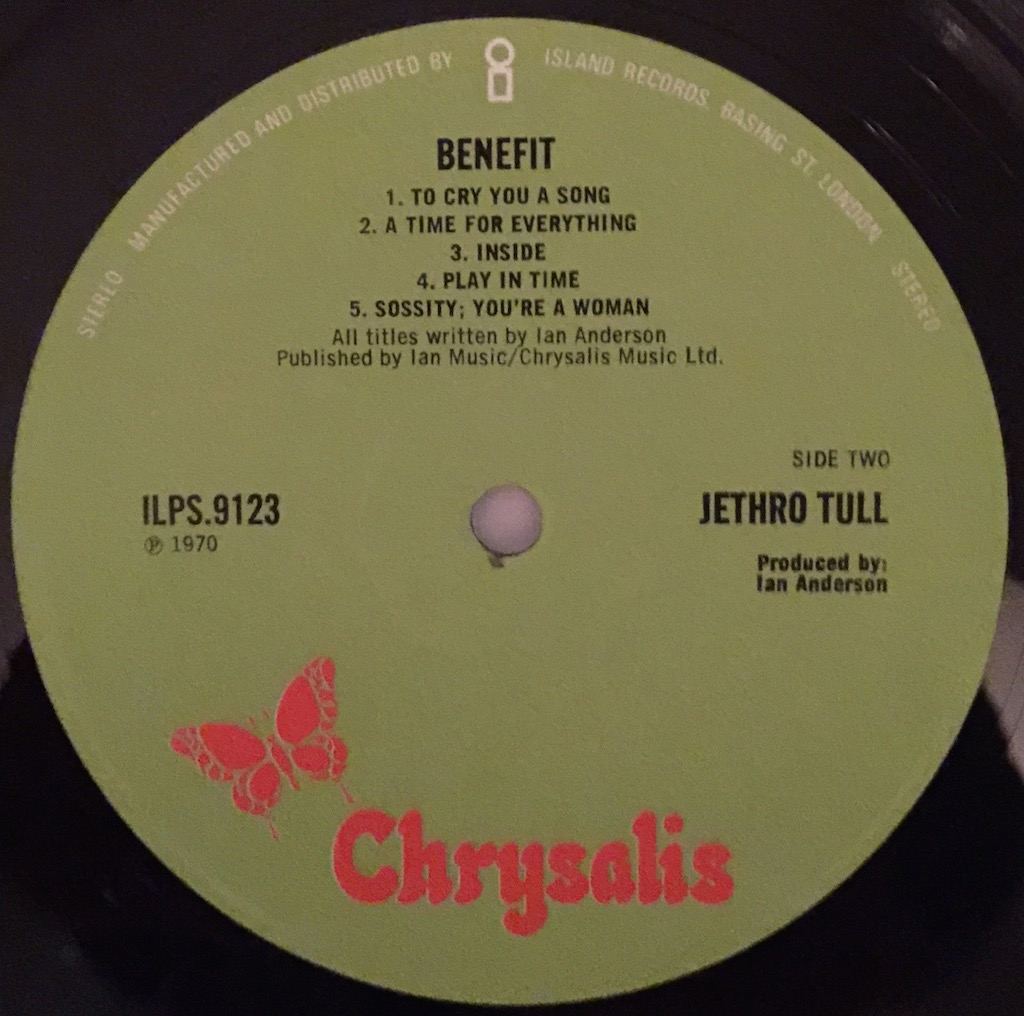 Pressings: I was never particularly happy with the sound of this record. It sounded muted, wooly, closed-in. I bought a UK first press, which was not a great improvement. I also bought a first U.S. pressing. Same-same. Then I read that Steve Wilson had remixed the record and that it made a big difference. I was skeptical, because the remix was done from a digital copy of the multi-tracks. I've long had a dim view of vinyl re-masters pulled from digital sources. Boy, was I wrong! Wilson made the UK version of the album sing- it is now clear where it was muddy, and open where it was closed-in sounding.  And it doesn't smack of digititis! Of course, you still need to buy both the U.S. and UK versions of Benefit to get all the tracks, but it's a pretty small price to pay. The Wilson remix is the way to go here in my estimation. (You can get both the U.S. as well as the UK versions of Benefit as Steve Wilson remixes).
Aqualung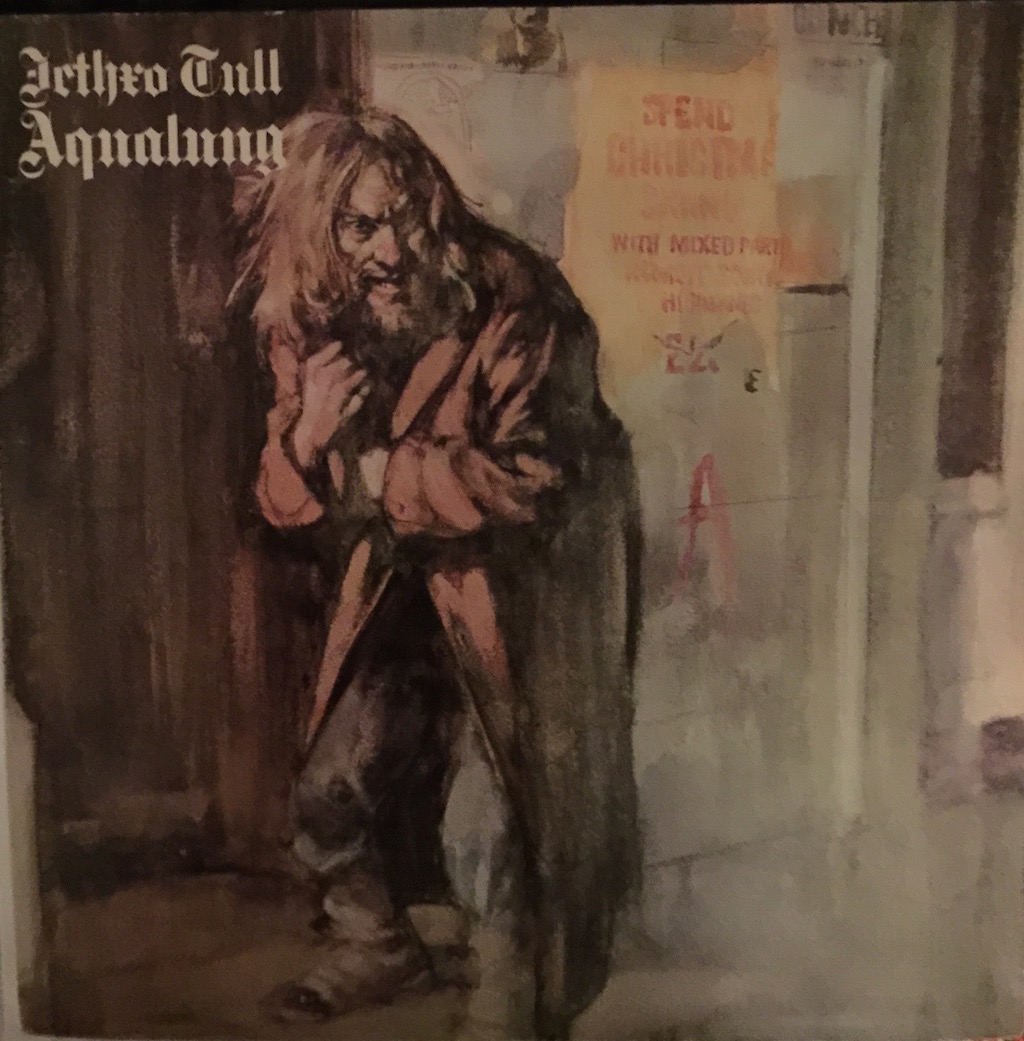 This was the big enchilada- the record that made Tull a household name, a record that was played constantly on FM radio and is found, in one form or another, in virtually every classic rock/prog collection on the planet. (It still gets airplay today).  I did a pretty exhaustive shoot-out of different pressings here, so we don't have to spend much time discussing the sonic differences among the various copies and re-masters.
Even though I did that comparison just six months ago, in the summer of 2015, I've already slightly changed my view of the album since then. Not on the sonic merits of different pressings; the shoot-out remains a fair assessment in my estimation.  Instead, I have reassessed the musical significance of the album, having spent a lot of time with the early Tull albums over the span of a couple weeks: I've come to the conclusion that Aqualung is indeed a masterpiece. I'm going to leave it at that for now—there is a huge catalog of Tull that follows Aqualung, starting with Thick as a Brick. We may revisit more of Tull, Anderson & Co. at a later time.
 _______________________________
[1] To be covered separately.
[2] There are variations among the mono copies of the album, which include a mono release in a stereo jacket, and a so-called "wide spine" gatefold cover. There are also a few older vinyl reissues of the mono version in countries outside of the UK. A CD edition was released in 2008 which includes the mono album, a stereo remix and some additional BBC tracks. The 2008 remix was also reissued on vinyl in 2014.
[3] Barre continued to work with Ian Anderson and Tull for decades, until the band finally unwound a few years ago.