El Donut Shoppe— "Inspirational" Rare Jazz Records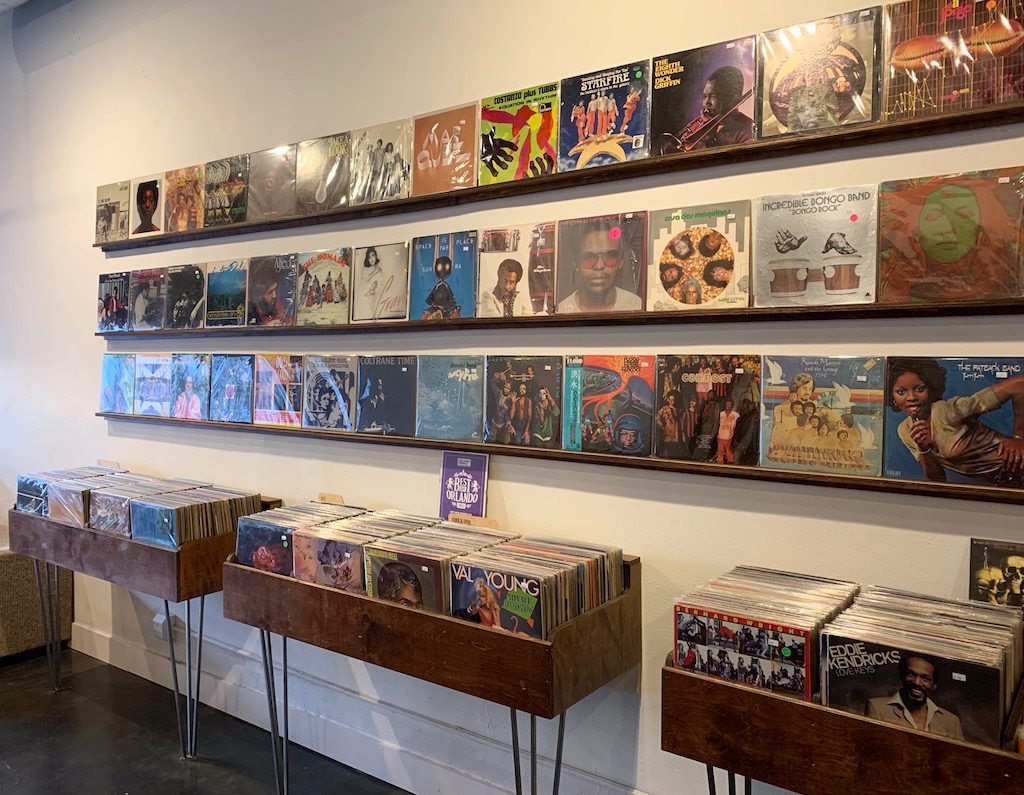 Rare jazz records have gotten pricey. I've patronized a number of dealers in the last few years, but there are a few that stand out. One is Uncle Tony's El Donut Shoppe. It is not your "normal" record shop—think of it as a place of first or last resort when looking for hard to source, offbeat and rare jazz records: private or small label records and other rarities that seldom show up for sale in the marketplace (either at record stores or on the Internet) but are highly sought after by those looking for something a little different than more mainstream jazz records.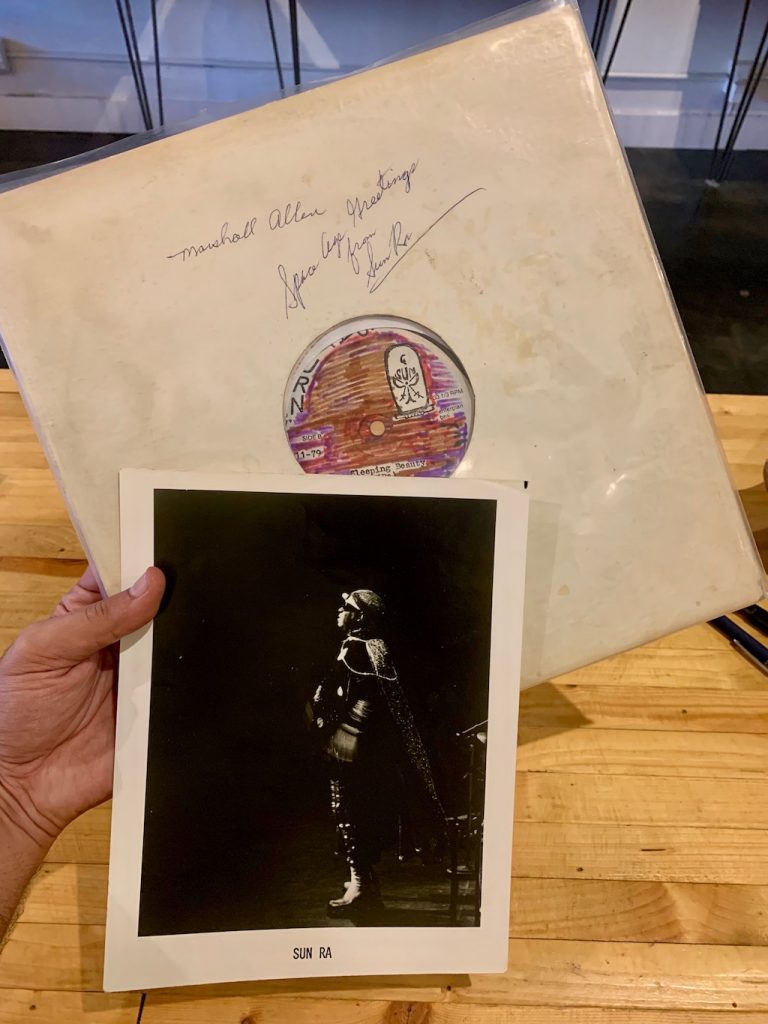 Nothing wrong with Miles Davis, Bill Evans or the Blue Note catalog, but most of those records are relatively easy to find and many have been reissued. The stuff I've been chasing is less well known (except to deep collectors) and to me, enormously rewarding, both musically and sonically: a horn ensemble that starts out of tune and within a few beats, rearranges itself into a gorgeous assembly of sounds that are both familiar and tinged with a Far East mysticism; spare performances of double bass and intricate percussion that convey a realistic impression of actual instruments, pulled from a piece of vinyl 40 or 50 years old, on a label that released one album; records from performers who may have released one or two albums as featured artists, but regularly appeared as 'sidemen' on better known records. Those featured albums are often rare and difficult and expensive to source.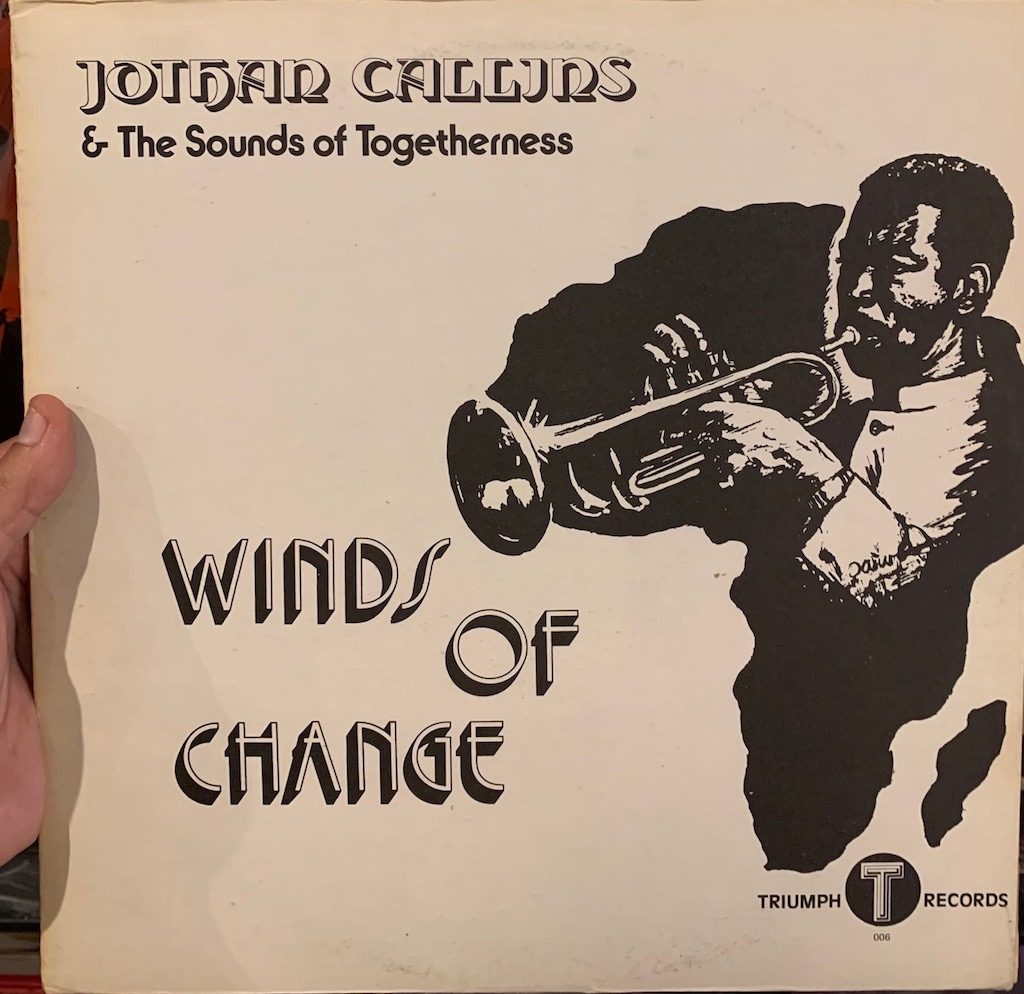 I'm not in this for collectability; there are plenty of rare jazz records that I'm not interested in musically.  I'm chasing music that has rekindled my interest in jazz in various forms—spiritual jazz, soul-jazz, and free jazz that is less cacophonous and more melodic.  Most of these records, some of which are mentioned below and appear periodically in reviews on this site, are relatively obscure. They may be known to collectors but in many cases the tapes are "missing" and despite renewed interest in them by new generations of listeners, have never been reissued.
In searching for some of these records, I found this small shop in Orlando to be a goldmine of obscure, offbeat jazz.
∅
Uncle Tony's El Donut Shoppe, which opened in Orlando, Florida in the Spring of 2015, is less of a crate digging experience and more of a repository; it's like stumbling on a private collection of very desirable and often rare jazz records that were accumulated by someone with a lot of knowledge and taste.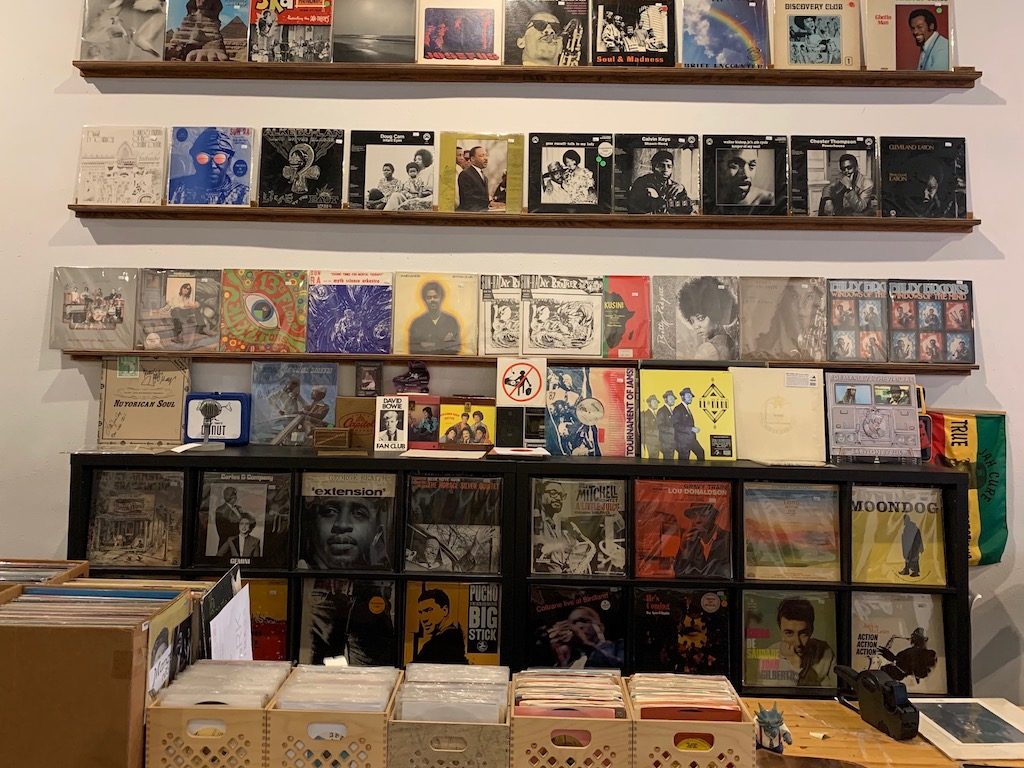 I was intrigued as much by the very existence of such a store as by the inventory they manage to source. Because readers might enjoy a behind the scenes interview of how this place came to be, I asked for an interview with Brooklyn, who is one of the owners of the shop and is largely responsible for the acquisitions and sales.(The shop is co-owned with Jonathan Santino, who handles the business side of things). Brooklyn was gracious enough to give me some insight into the collection process. (Brooklyn is also going to provide us with a list of ten interesting records that are not crazy money and well worth seeking out- to be posted here soon).  
TVP: Tell us a little about your background and how you centered on spiritual and soul jazz recordings.
Brooklyn: For years, I was going through thousands and thousands of records and I found the music made sense to me.  I did have certain records when I was younger, but didn't really know that it had particular label or name or genre. When I was 9 or 10 years old, I wanted to be a DJ—this was back in Brooklyn, and it was mostly hip-hop. I dug the horns—I didn't know anything about sampling- I knew kids who rapped, but didn't know anyone who played music. So, I started to dig down into the music that was behind it—and this led me away from hip hop into the music on older records.
When I did the research, I began to understand how inspiring this stuff was—the search for roots and identity. It's more than just music – the term 'spiritual jazz' has been overused—the goal wasn't stardom, or money—there was a lot of heart in this music and there was an intellectual aspect to this- part of the search for identity. Fireside Chat with Lucifer- Sun Ra—made sense to me—I had no idea that anybody else shared that experience. This was before the Internet— so I learned, asked others and listened—records are amazing tools for self-discovery. It amazed me. Although I've acquired a lot of knowledge over the years, I'm always curious —the exploration process is fascinating and I am constantly learning.  
Running the store is a creative outlet for me. "Curating" is a fancy word for what I do, but finding these old records, some of them pretty obscure, and bringing them to light, turning other people onto them—this is what drives me.  It isn't about buying "inventory" for a record store, or necessarily even selling "rare" jazz or collectible records- it's about the process of discovery and learning; it's also about enjoying these records; the listening experience is also why I pursue this. [Ed. Note– I've dealt with a lot of dealers over the years who look at these things as commodities; you don't get that sense talking to Brooklyn; he'd rather sell a record to somebody that would appreciate it than to make more money selling it to a well-heeled collector]. Sometimes, I have clients who ask me to assemble 'Care Packages'—and leave it up to me to pick albums for them. It's fun to do when I know the person's taste. I have several clients for whom I do this.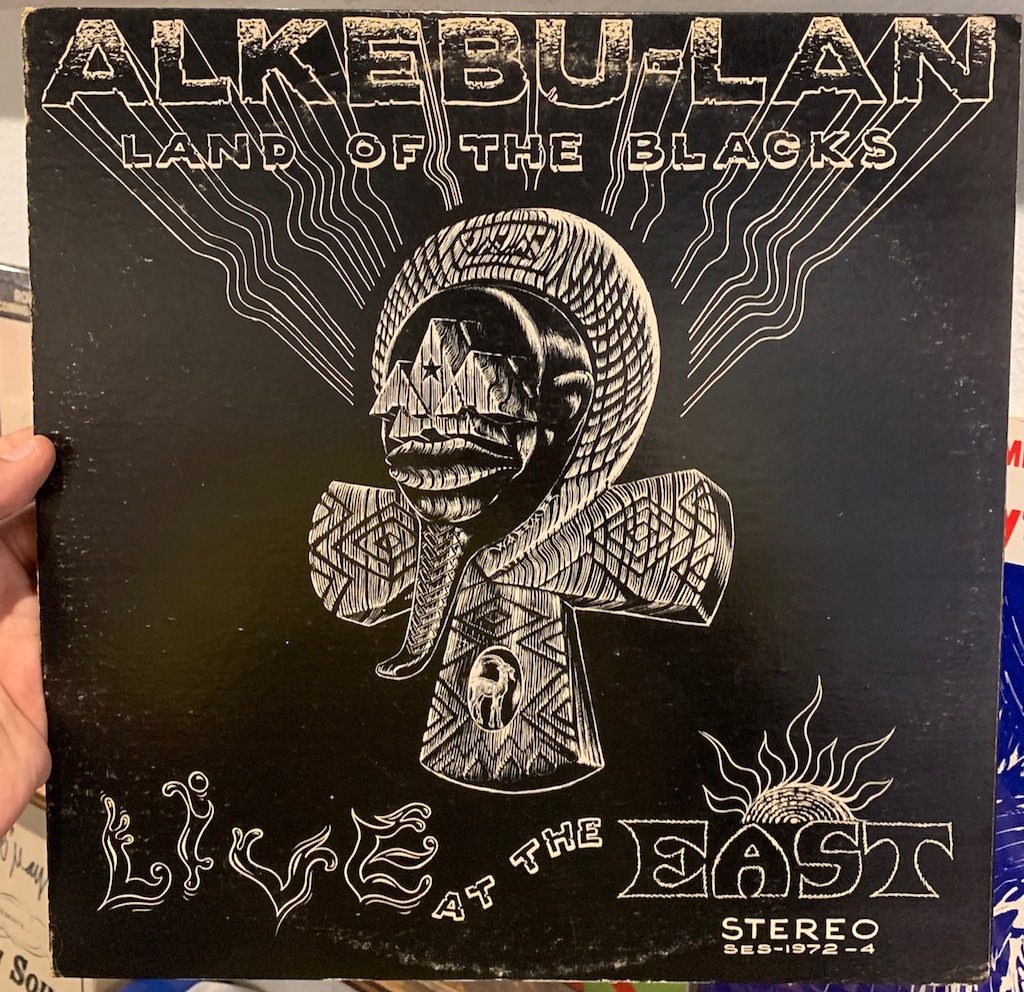 TVP: When I think of "DJs" I conjure up images of disco/dance music and wedding parties. How does the more esoteric jazz fit into a DJ scene?
Brooklyn: There are many different levels of DJ— from the wedding guys and radio guys to the guys who mix and mash up stuff for the live club scene or do samples for other records. I became what is called a "rare groove dj"—this is music that that would drive a crowd from a deep beat into a different mood. This usually happens at beginning or end of a set. People would eventually lose interest in the electronic dance music—too much of the same or the DJ might be losing the crowd or just want to change it up. And this stuff—it's different, it's like a "palate cleanser"- it reboots the brain and sets a new mood. It's less about the beat.
TVP: What are some of the most desirable records you've sourced and offered through the store?
Brooklyn: Everything from Mulatu Astatke (Ethiopian Latin-tinged funk) to sealed copies of William Onyeabor's Atomic Bomb (a Nigerian songwriter and performer known for funk).  Many of these are private press, small label or come from Africa. We've handled a number of sealed Strata-East copies, a sealed Bobby Hamilton Quintet (Dream Queen on the Alafia label). Early Blue Notes, of course.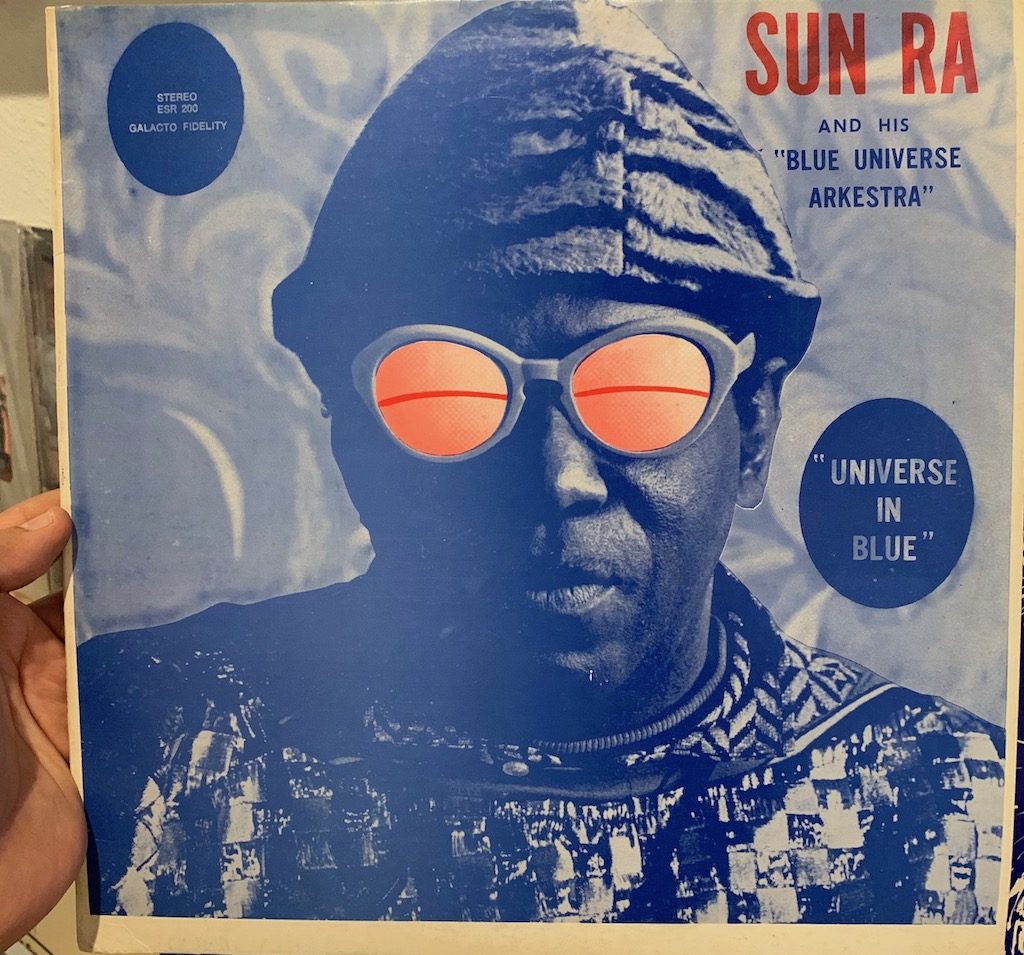 TVP: You mentioned Abdul Wadud. His album By Myself is just stunning. It's solo cello. With complex rhythms. Amazing record. Never heard it before.
Brooklyn: We've had the record in stock and I have a copy in my personal collection, but it's gotten expensive and isn't so easy to find.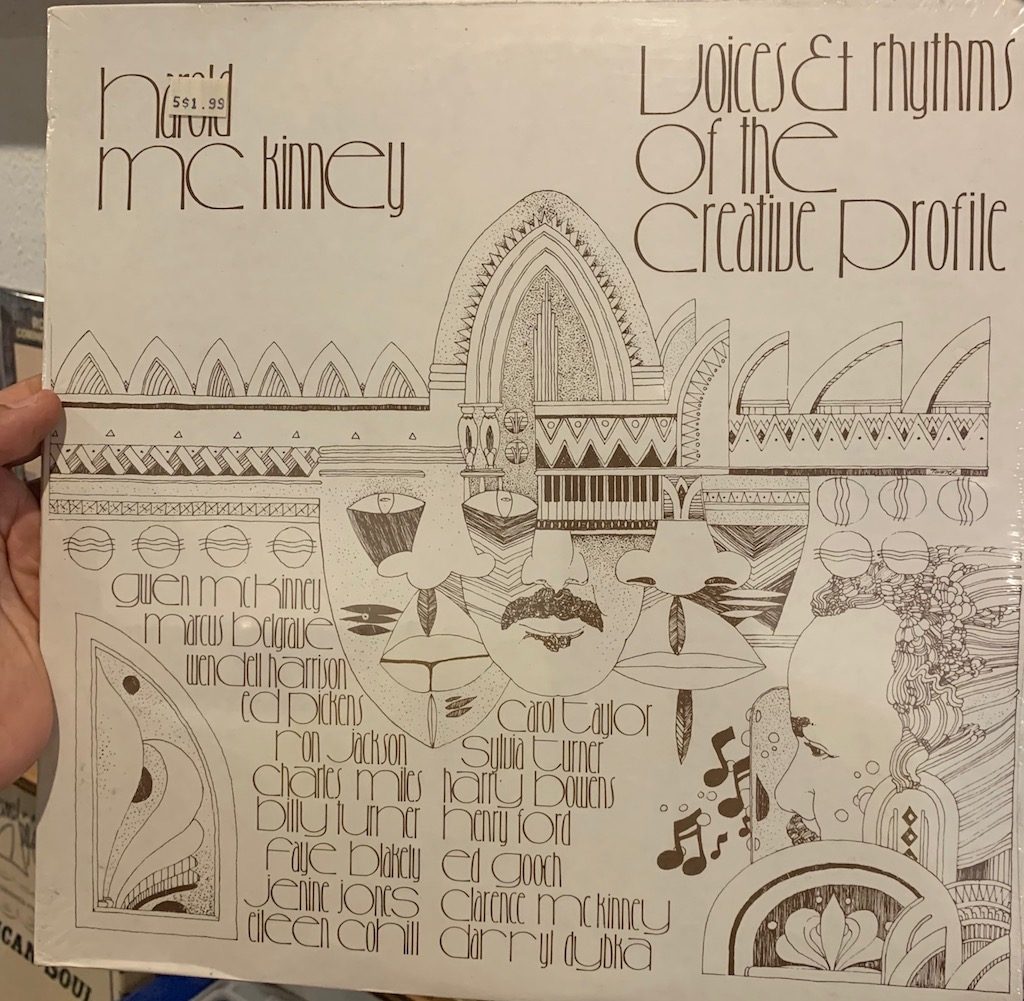 TVP: I'm curious about the demographic of your customer base though I'd assume, given the value of some of these records, it trends toward older or more affluent customers…?
Brooklyn: I've got 20-year-old kids to 70-year-old men. But you would be surprised at the demographic— Sun Ra had a largely white audience- even though he was playing for a black community-his music didn't grab the audience that was intended. – What's interesting is that if you go back to the time when these records were made, the white audience at that time was facing the same struggle as the black community. If you were jazz cat at the time, the music made so much sense and was so relevant—
Take Reflections in the Sea of Nurnen (Doug Hammond & David Durrah on Tribe). There's a line:
"For crumbs and cars
 Our family starves
 We need some land to make a plan
 When are we to wake up brothers? …".
It's still relevant today and I think that's what attracts listeners.
It's also music with a purpose—it tells the truth. And speaks to people who are searching for something—that's ageless, and crosses all boundaries.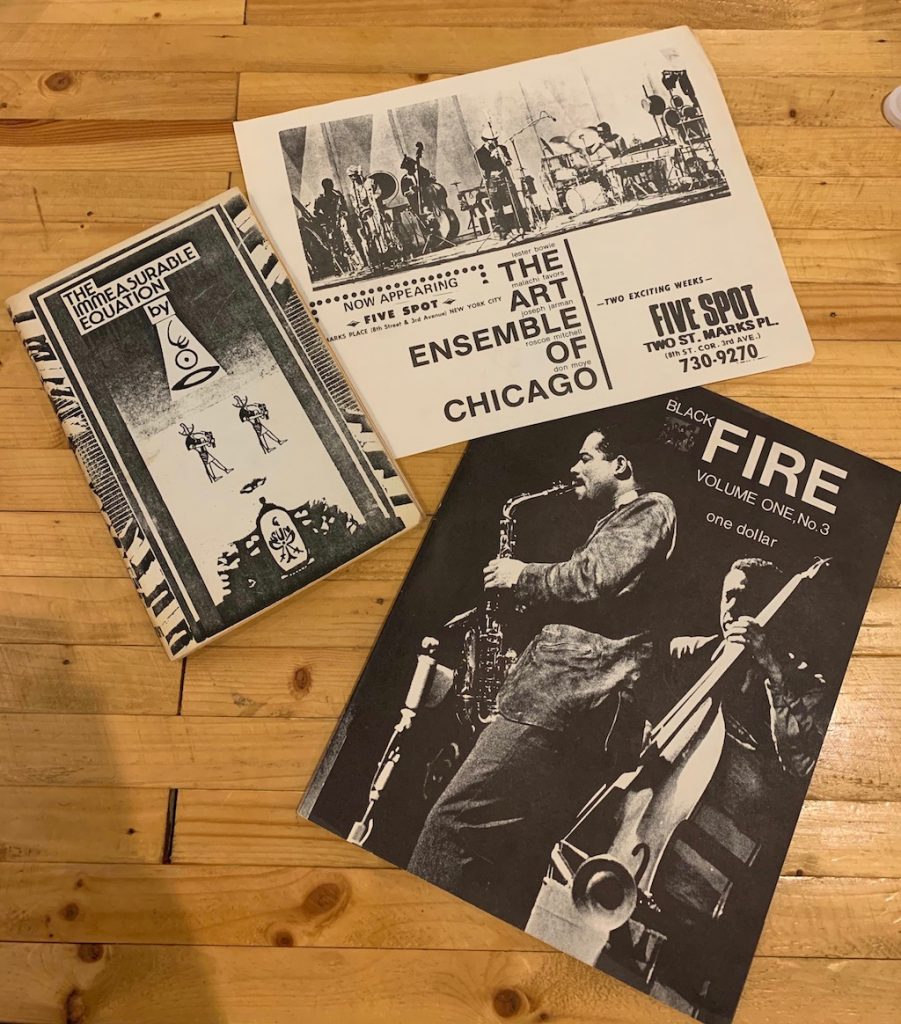 TVP: Many of these records were released on small labels or private labels. Any idea of the number of pressings made for such small releases?
Brooklyn: From 500-1500. Sometimes more. Sometimes, those stock copies that show up occasionally years later as sealed records are second runs that never sold and the records just got buried somewhere.
TVP: I've asked you to compile a list of "bargain" gems—stuff that has not yet reached the stratosphere of price and is worthwhile. You are compiling a list in a separate piece that we are going to post here soon.
Brooklyn: You can find great music that isn't considered collectible now and doesn't command a big price (yet). That's part of the quest. It's one thing to be able to find a record that is so rare that it is a thrill just to find a copy. But, it's not just about collectability or value. Sadly, some of the great records now fetch such high prices that they are out of reach for a lot of people unless they get reissued.
So, I'm just as excited by something that nobody is onto, or is just ignored or forgotten in the vast market of used or old records—music that is killer but isn't really on everybody's radar. In some ways, that's even more gratifying- and it's something that customers also appreciate.
Ø
Brooklyn's list of killer bargains will be posted to TheVinylPress shortly in a separate article and will be linked HERE when it posts.
You can find Brooklyn at http://www.eldonutshoppe.com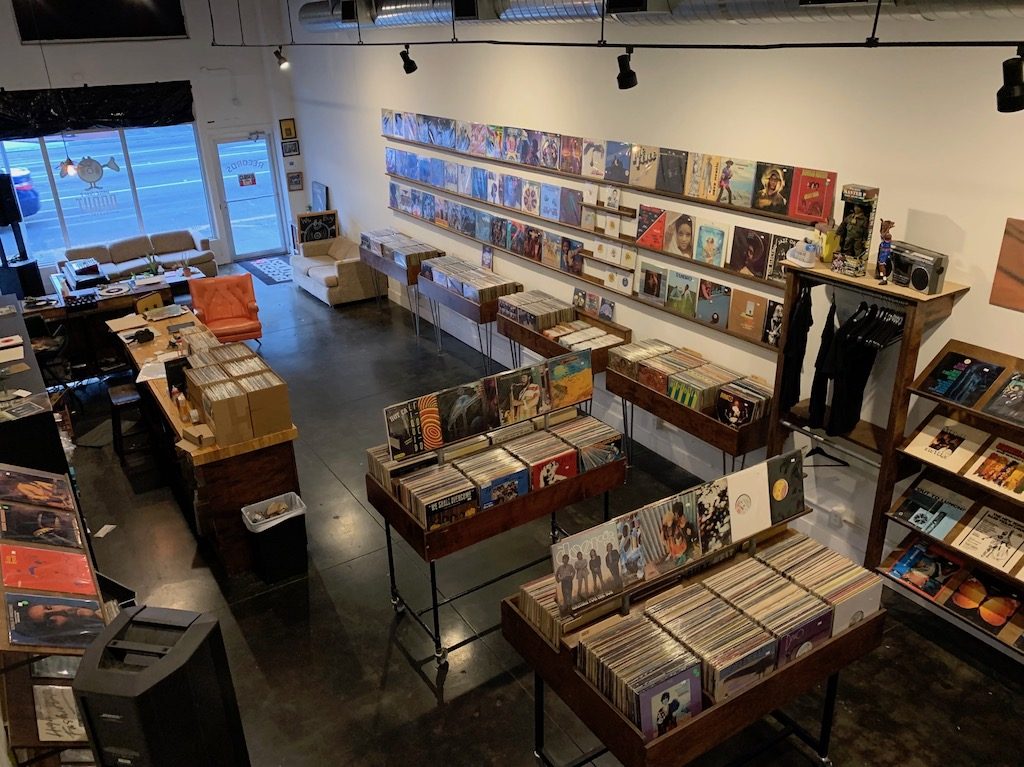 Aside from pulling together an amazing selection of records, and constantly seeking out more, Brooklyn is a great person to talk with about music- his enthusiasm is infectious and it's all about sharing his "finds." I'm grateful to have connected with him.
Bill Hart
Austin, TX.
October, 2019
______________________
Photos courtesy of Brooklyn