GRANICUS –s/t; Interview with Woody Leffel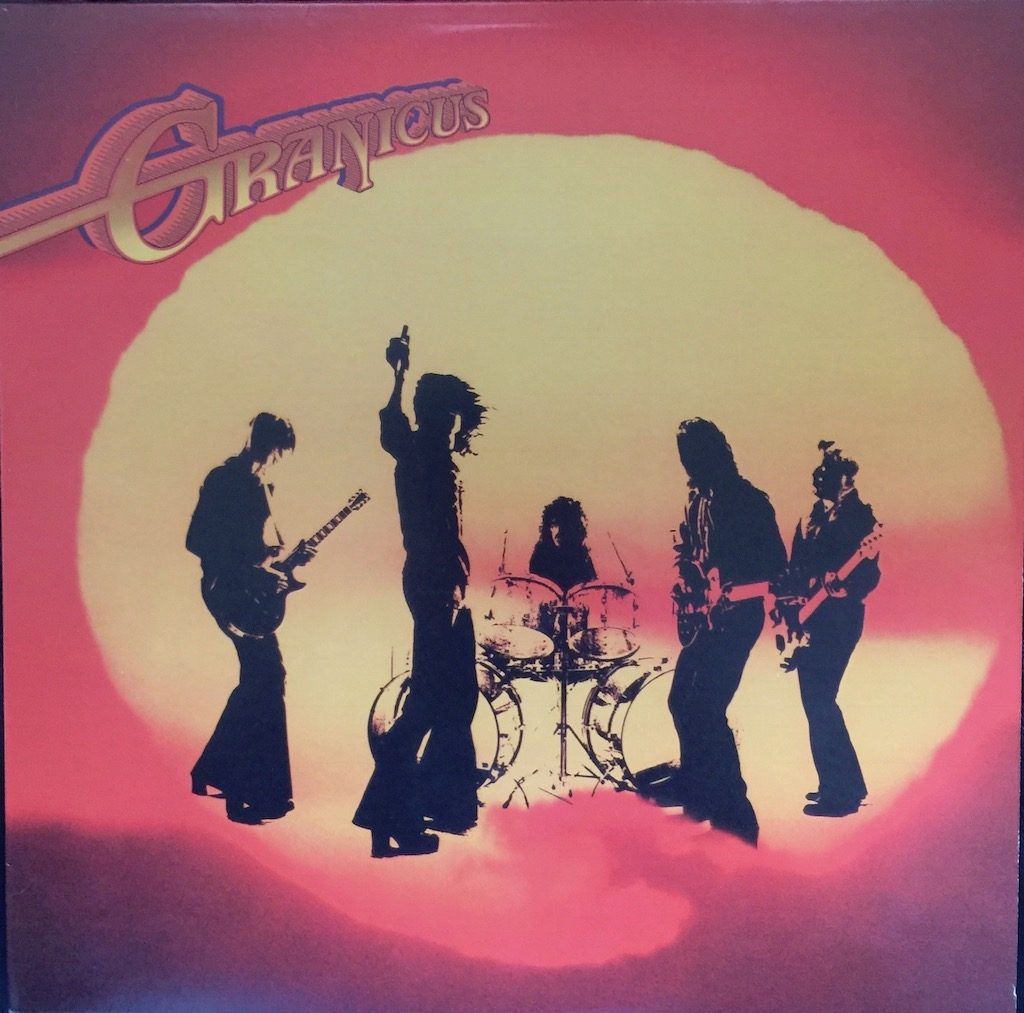 Hailing from Cleveland, Ohio, Granicus recorded one self-titled album for RCA in 1973 that received little support from the label before the band called it quits. Even today, the album remains relatively obscure among aficionados of hard rock for reasons that remain a mystery: unlike many early hard rock records that have achieved cult status (often, with prices to match), it contains consistent, powerful performances and sounds neither derivative nor dated. I was sufficiently intrigued by the record to reach out to the re-formed band, which referred me to Woody Leffel, the original lead singer. Woody is somewhat of a legend in Cleveland music circles, and still draws audiences today, some 45 years after the original Granicus album was recorded and released.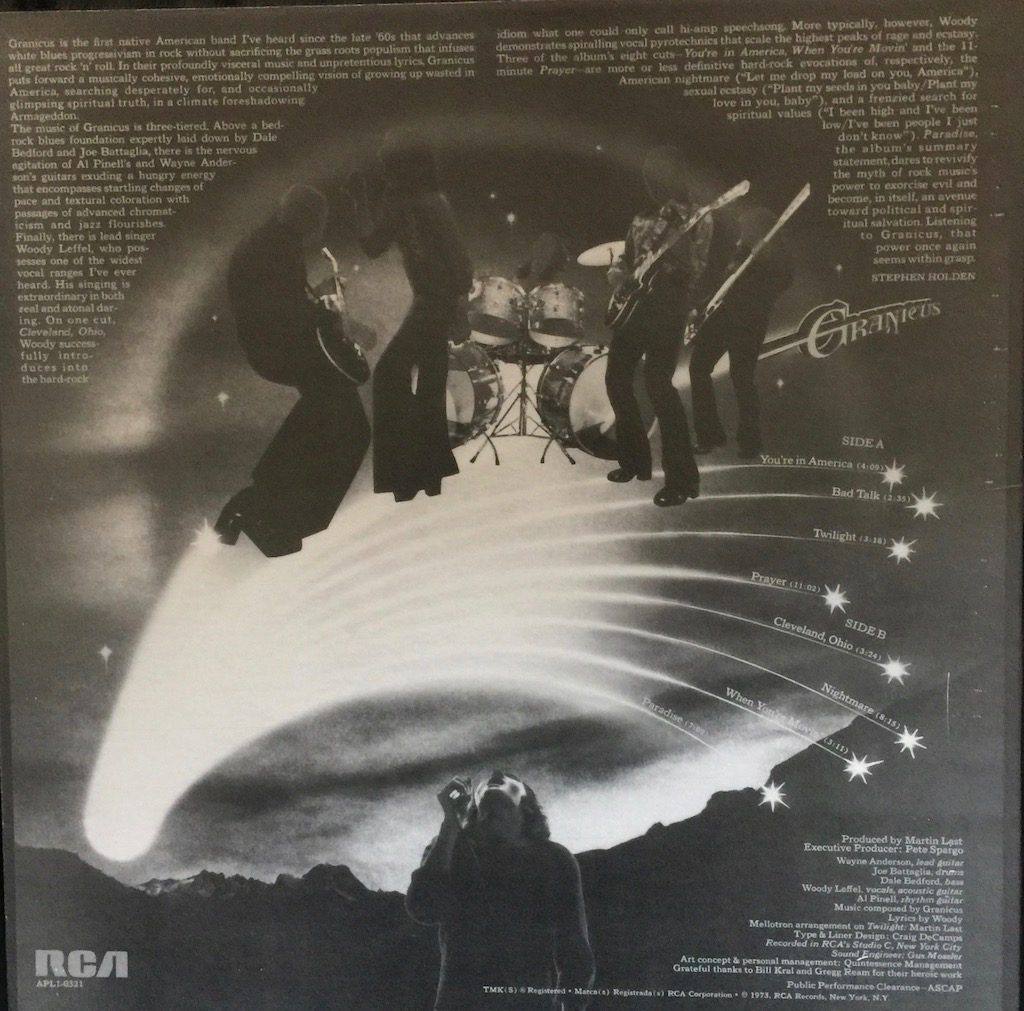 Although comparisons to Led Zeppelin and Rush are inevitable, they don't capture the essence of the band's sound: strong, original songs, hard-driven playing and vocals that soar above the heavy rhythms and searing guitar riffs, with occasional acoustic interludes that make for a completely listenable album rather than a few interesting tracks with forgettable filler.
This was not happenstance: the band practiced for a year in a Cleveland warehouse to develop their sound before seeking a major label commitment in New York. The players were seasoned and by the time they arrived at RCA's studios in Manhattan to record their eponymous debut, they were well beyond the tentative, exploratory stage of a group of musicians still finding their way. What they delivered on this album is a thoroughly developed, mature sound that reflects the range of their talent. Lead guitarist Wayne Anderson's blues rock fills and riffs interweave with a rock steady rhythm section of Joe Battaglia's drumming and Dale Bedford's bass; the rhythm guitar work of Al Pinnell fleshes out the chord changes to provide a fully painted background for Leffel's high reaching vocals. The product of these sessions, captured in about ten days of studio work, is as good a snapshot of hard rock as it was meant to be, during a peak period of many bands striving for, but never quite achieving, "the" sound.
By 1973, rock music had diversified into a variety of sub-genres. What we think of today as "heavy" hard rock now seems to fall under the rubric of "proto-metal"—whether or not that's an accurate characterization. Leaving aside the descriptors, a complete album of "heavy" hard rock well played and sung is a rare beast once you get beyond the usual suspects. Perhaps that's why the contemporary reviews of Granicus so often compare them to Zeppelin (or Rush's Geddy Lee): due to the wide range and improvisational interplay of Leffel's voice and the locomotive force of the band.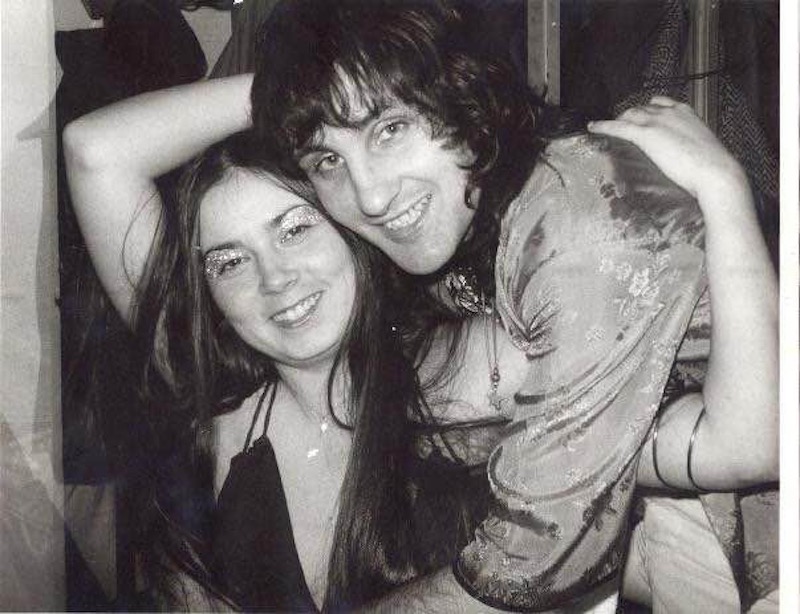 Woody (with Donna) at the Cleveland Agora, the only show Granicus played in Cleveland after the album was released
Leffel was already a battle-hardened veteran of the stage by the time Granicus was formed:
Woody: I was in a variety of bands, from the Tree Stumps, and Renaissance Fair to the Intoxicators and the Outsiders. We played throughout the mid-West, including stints at the Grande Ballroom, and had opened for The Cream, The Bob Seger System, Terry Knight and the Pack, the Left Banke and the Blues Magoos. Detroit definitely had the best music scene at the time.
[Editor's Note: Woody even had a job at NASA for a time, and met Wernher von Braun!]
Q: I asked Woody how Granicus came to be formed:
Woody: The band's recollection is probably different than mine, but Joe (Battaglia), the drummer, lived a few houses away in Lakewood, Ohio; I had just gotten back from Berkeley, and heard them practicing. I knocked on the door and asked if I could listen. It was Al Pinnel (who came up with the name)[1] and Joe on drums.
I told them I just wanted to listen; they didn't know my background and I was struck by the fast, hard-firing tempo of their playing. The band had lined up a bass player from Columbia Station named Dale Bedford and Wayne Anderson, a blues-rock guitarist from Cleveland, eventually joined the group. I improvised and started to come up with lyrics for some of the songs once we began working together.
We practiced in a warehouse on East Side of Cleveland—doing original material— I was sick of pretending to be somebody else, doing covers; I mainly did the lyrics and melody, and worked on arrangements; Wayne was the co-writer; Al set up chord structures, which were foundational to the sound. We spent a year in that warehouse.
Q: How did you wind up going to New York and getting signed by RCA?
Woody: The band had hooked up with this promoter, George Freije, who ran this operation called "American Bureau of the Arts" in upstate New York. We went to Cohoes, outside of Albany and lived in a motel for a couple weeks, until George set us up in a house near the Vermont/Massachusetts border.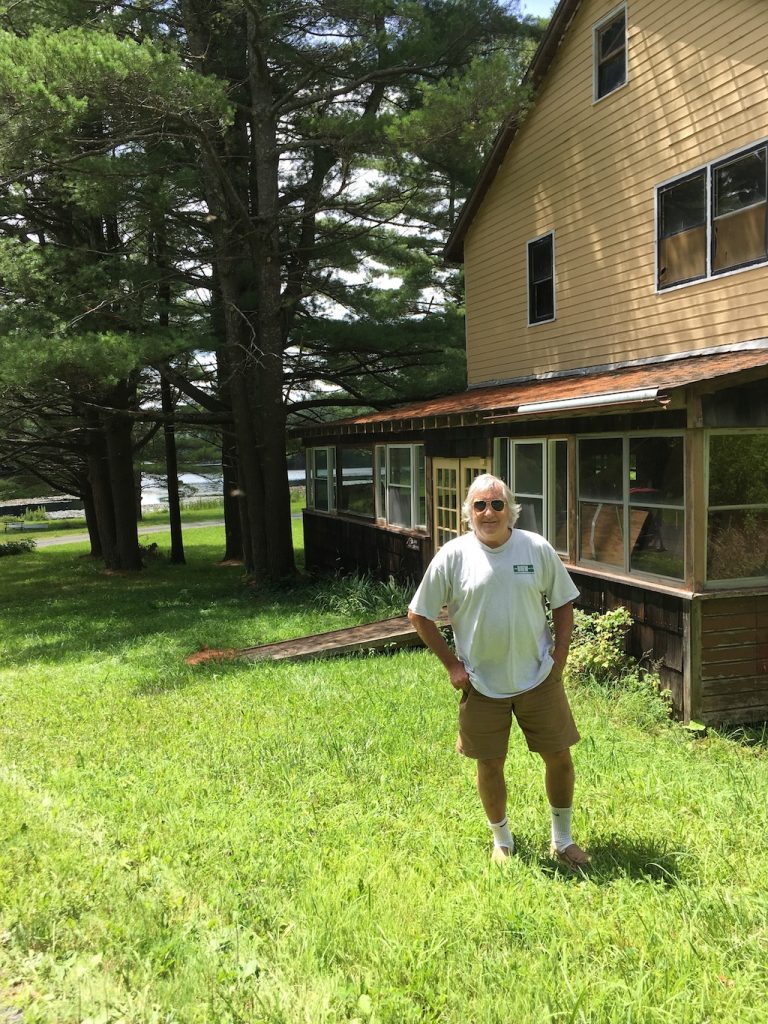 Woody, visiting the lake house a/k/a "Cedar House" in Grafton, New York
It was on a lake, near a cemetery, and we practiced there, and made trips into the city, including Greenwich Village, to perform showcases. RCA was interested in signing us. I'll never forget Peter Spargo, the executive producer at RCA, after we signed, introducing me to someone who he said was "going to be the next big star" for RCA—a female vocalist who later did become well known. That encounter just reinforced my sense that RCA wasn't really committed to us.
Q: How long was your deal with RCA?
Woody: It was basically a single album deal. But there was virtually no promotion or support from the label and after the initial release of the album, not much happened. While were performing to support the record, CBS took a strong interest in us and wanted to sign a multi-album deal. This was through Blue Oyster Cult's management—Murray Krugman and Sandy Pearlman. That might have been our ticket- but the band was committed to RCA. The idea of starting over with a new label (and perhaps a new band) and holing up in Brooklyn or whatever to rehearse—I had a wife and a small child—was a little overwhelming.
Q: So, despite the track "(Getting Out of) Cleveland, Ohio," you….
Woody: Yep, we went back to Cleveland.[2] There were disagreements about control over the band and that was it for me. We parted ways.
Q: Granicus continued, though, without your involvement?
Woody: Yes, ironically, what brought us back in contact was the fact that the self-titled album was being bootlegged in Europe and we got together to discuss that. It also turned out that the band had some old, unreleased material from 1974 that was recorded after I left. I added lyrics and vocal parts to that—the band released it as Thieves, Liars & Traitors in 2010. They released a third album in 2016 [ed.note- Woody does not appear on that album]. I do perform with them live occasionally and we sound great.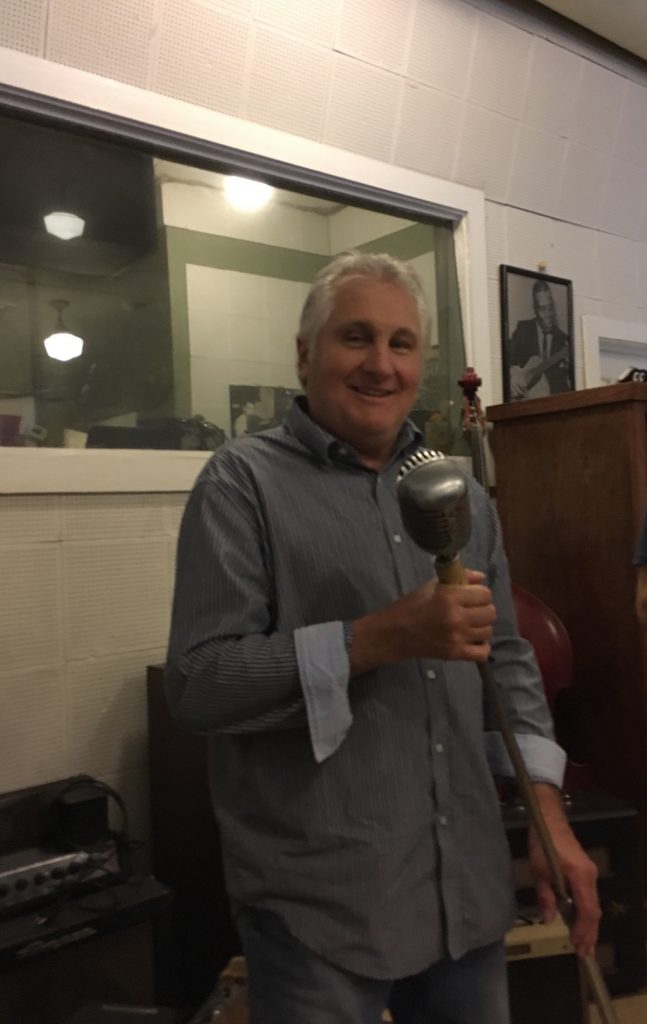 Woody at Sun Studios in Memphis
Q: So what's life like for you now?
Woody: I'm in a pretty good place, I still write and perform. Whenever I join Granicus for a show, we pack the house!
The Pressings:
Original pressings are not scarce (Woody estimates that RCA pressed about 50,000 copies) but command a price over $100 for a clean copy.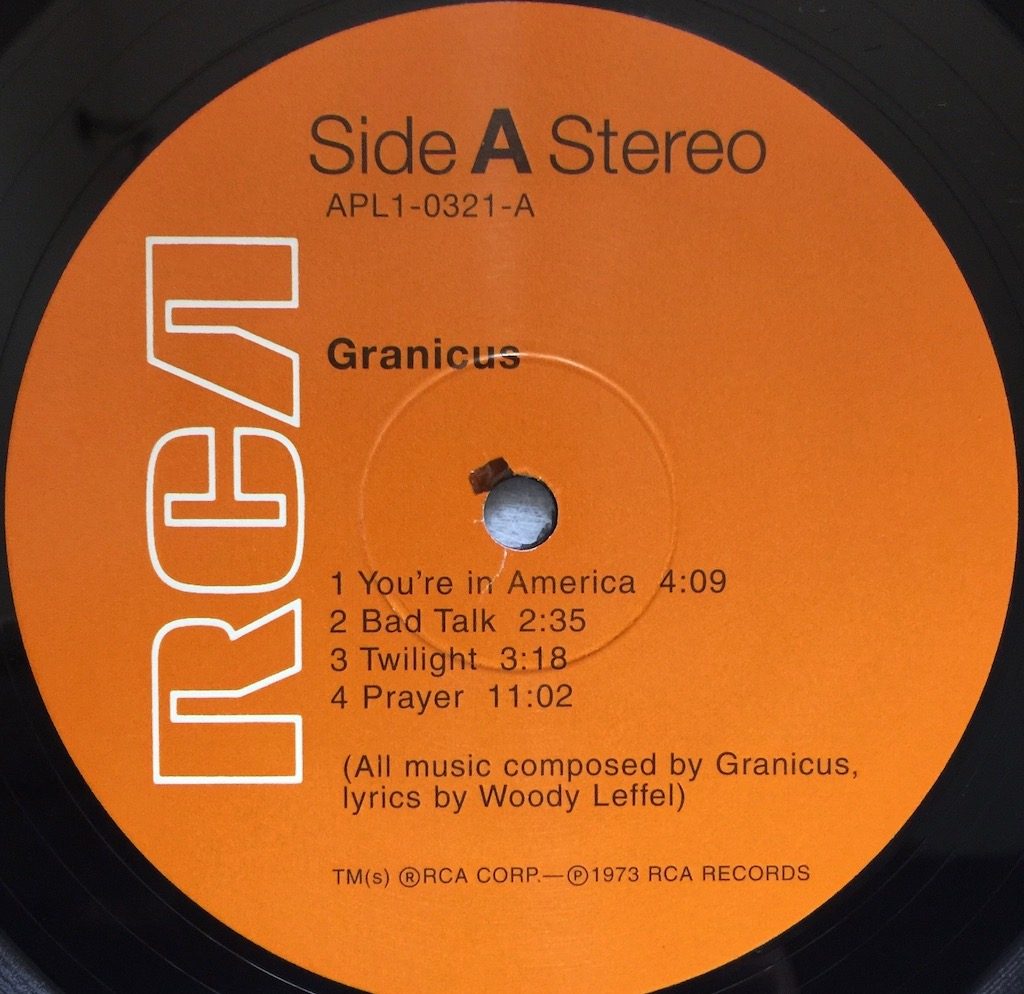 copy of label- the originial 1973 release was a "Dynaflex"[3]
RCA apparently reissued the album on vinyl in 2010 (though I haven't confirmed that directly with the label, nor what sources were used) and there is a Scorpio[4] issue on vinyl from 2015.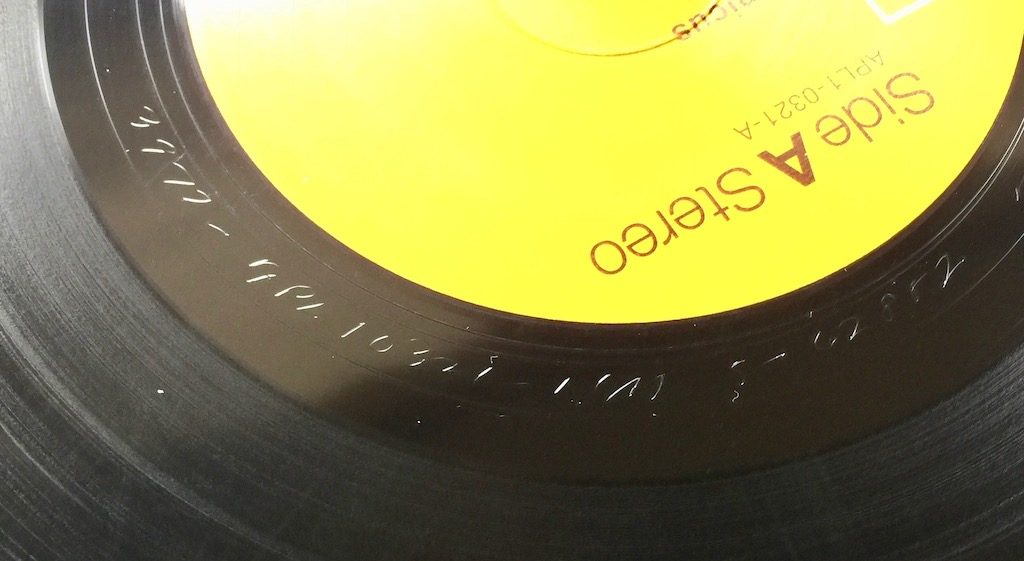 Deadwax from record marketed as 2010 RCA reissue
The CDs appear to be mostly bootlegs[5] or unauthorized copies from Europe.
This is an album that would benefit from a first class vinyl reissue.
Bill Hart
Austin, TX.
March, 2018
_____________________________________________________________
Photo credits: of Woody-courtesy Donna Leffel
[1] Granicus was a river in modern day Turkey and the site of a major battle between Alexander the Great and the Persians in 334 BC.
[2] Interestingly, Woody made of point of stressing that he doesn't hate Cleveland: "It's my hometown. I've lived all over the country, but always come home to Cleveland." Woody added," It's like someone you love doing something bad to themselves so you say something because you love them. That's why I wrote 'Getting Out of Cleveland, Ohio.'"
[3] RCA, like other major record companies, marketed various innovations, including "Dynagroove" and "Dynaflex" (a thinner, more flexible disc that many perceived as a cost-cutting measure, but was claimed to improve the sound). Fact is, some "thin" vinyl from that era sounds great and some heavyweight vinyl doesn't.
[4] Scorpio was (and is) a major distributor that also reissued various rock albums. They were known for large stocks of cut-outs and unsold inventory and were, at one time, a goldmine for older releases.
[5] Technically, a bootleg is an unauthorized recording of a live performance. Unauthorized copies of released records are often referred to as bootlegs as well.