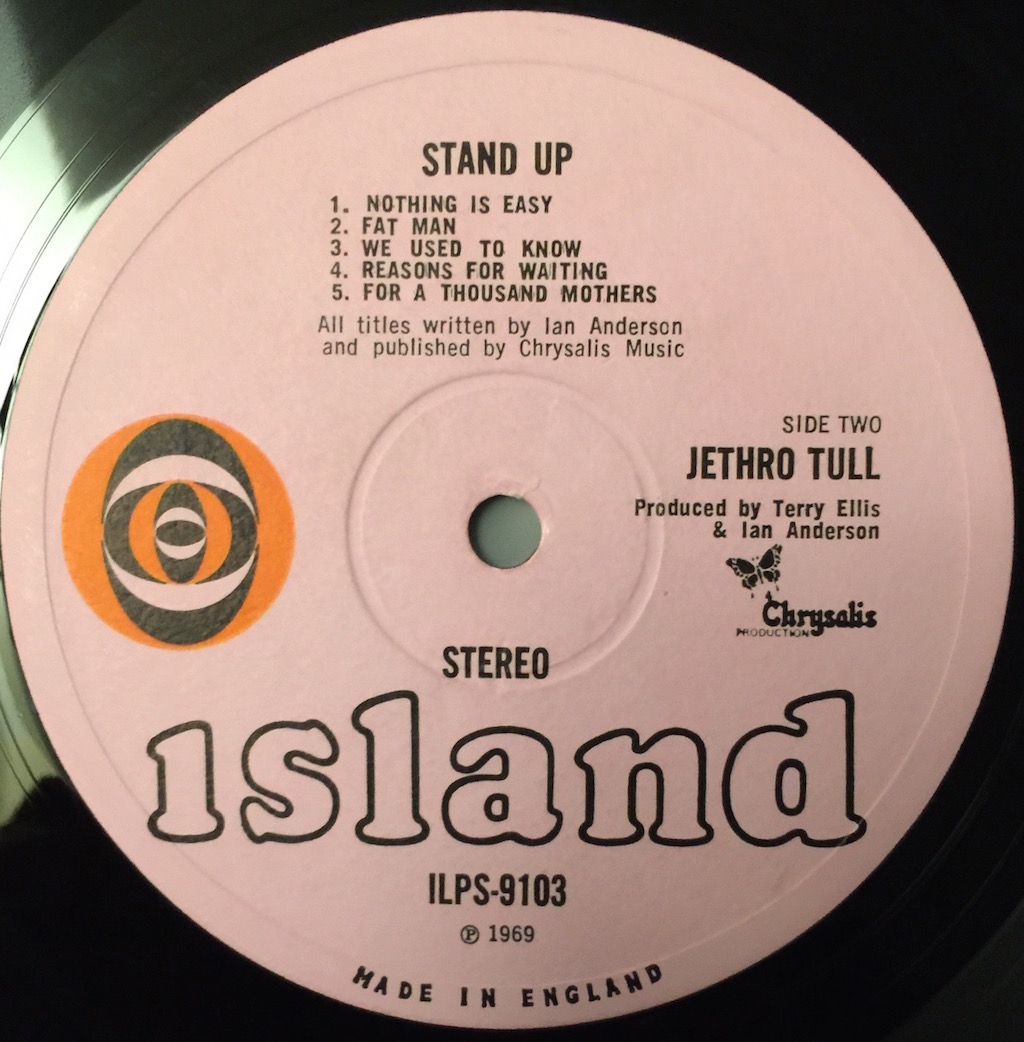 The early recorded performances of Ian Anderson and Jethro Tull have not just weathered the passage of time; the songs and the band's performances are as fresh and captivating today as they were at the time of their release in the late '60s and early '70s. As regular readers know, I'm enthralled by that period in the late '60s when popular music was transformed from radio-friendly pop tunes to more challenging compositions that defied conventions and redefined genres. Much of this transformation seemed to occur in England, and led to a number of profound changes in popular music: longer form compositions, more complex time signatures; the introduction of jazz, eastern and African influences, along with highly proficient instrumentalists who drove popular music in a number of different directions that are still with us today.
The label "progressive rock" is an awfully big umbrella. It now seems to cover everything from keyboard-centric bands like Emerson, Lake and Palmer and Yes to the experimental hard rock of King Crimson and early Pink Floyd, to the more obscure (and now highly sought after) avant-garde albums of a number of Italian and German "prog" bands from the era. Some of these records are highly collectible and fairly inaccessible except to hard-core devotees of the genre. Others seem to fit comfortably within the "classic rock" category and still get mainstream airplay.
A few, like Crimson and Floyd, seem to gain new audiences with each successive generation and are considered foundational figures in modern popular music. Interestingly, Tull has managed to straddle several different categories- from hard rock, to "progressive" to a unique form of baroque/folk/rock.
Their unique blend of hard-driving rock and medieval minstrel ballad captivated me from the start. This Was, the band's debut, was more in the mold of psych/blues rock, a style that was a launching pad for a number of successful acts at the time. (Think of the band Free, whose first album, Tons of Sobs is a heavy blues rocker that, to me, was unmatched despite the band's later success and far better production values as a more mainstream rock band).
Tull, however, went in a different direction:  their second album, Stand-Up, remains a defining album though it never achieved the same level of widespread popularity as Aqualung or Thick as a Brick. But Tull, led by Ian Anderson, is deservedly ranked among the first tier of genre defining "progressive rock" bands, even if they sounded like none of their contemporaries. Stand-Up was really where it started for this band.
I will be publishing some material shortly that should be of great interest to fans of Tull and Ian Anderson.