As a singer-songwriter, Jackson Browne had an impressive run in the early 70's. Though his career extended long after that and included albums later in the decade that sold even better than these, the first three albums—Jackson Browne (a/k/a "Saturate Before Using"), For Everyman, and Late for the Sky captured something very essential. I'm going to focus on these early records, for now.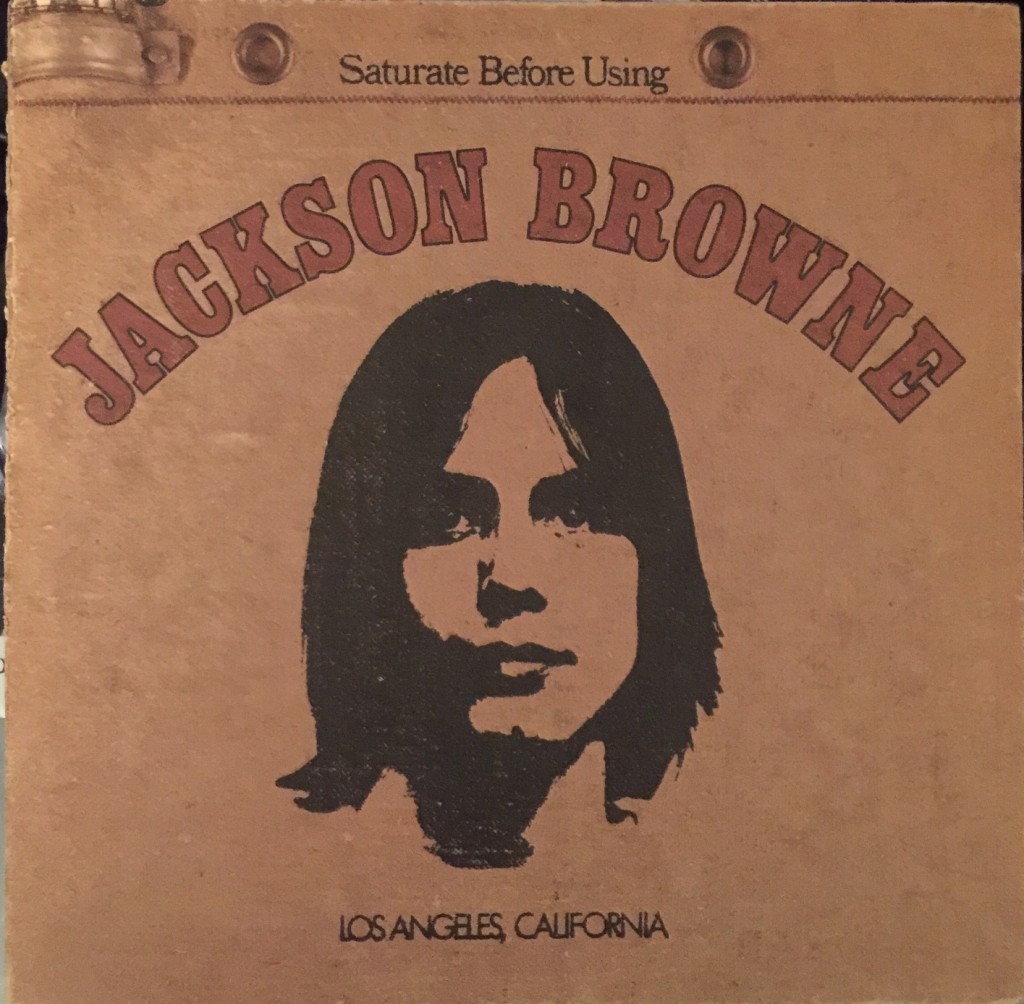 The first album is a goldmine of great songs that can be listened to, from front to back, as an "album" should. It has the hit "Doctor My Eyes," as well as the Browne-penned "Under the Falling Sky" (so well covered by Bonnie Raitt on her second album). It also includes "Jamaica Say You Will," "A Child in These Hills," "Song for Adam", "Rock Me on the Water,"…. Hell, I'm essentially listing all the tracks! It is that good.
Browne was signed to Asylum. The story, repeated elsewhere, is that David Geffen formed Asylum (with Elliot Roberts, who together, managed several talented acts) because Geffen wanted to sign Browne to a recording contract.[1] The album was released in 1972. Early pressings are on a "white" Asylum label (not to be confused with a "white label promo"); eventually the label art changed to a "sky blue" background. The early pressings of this self-titled album also had a burlap-like textured jacket and opened at the top, rather than on the side.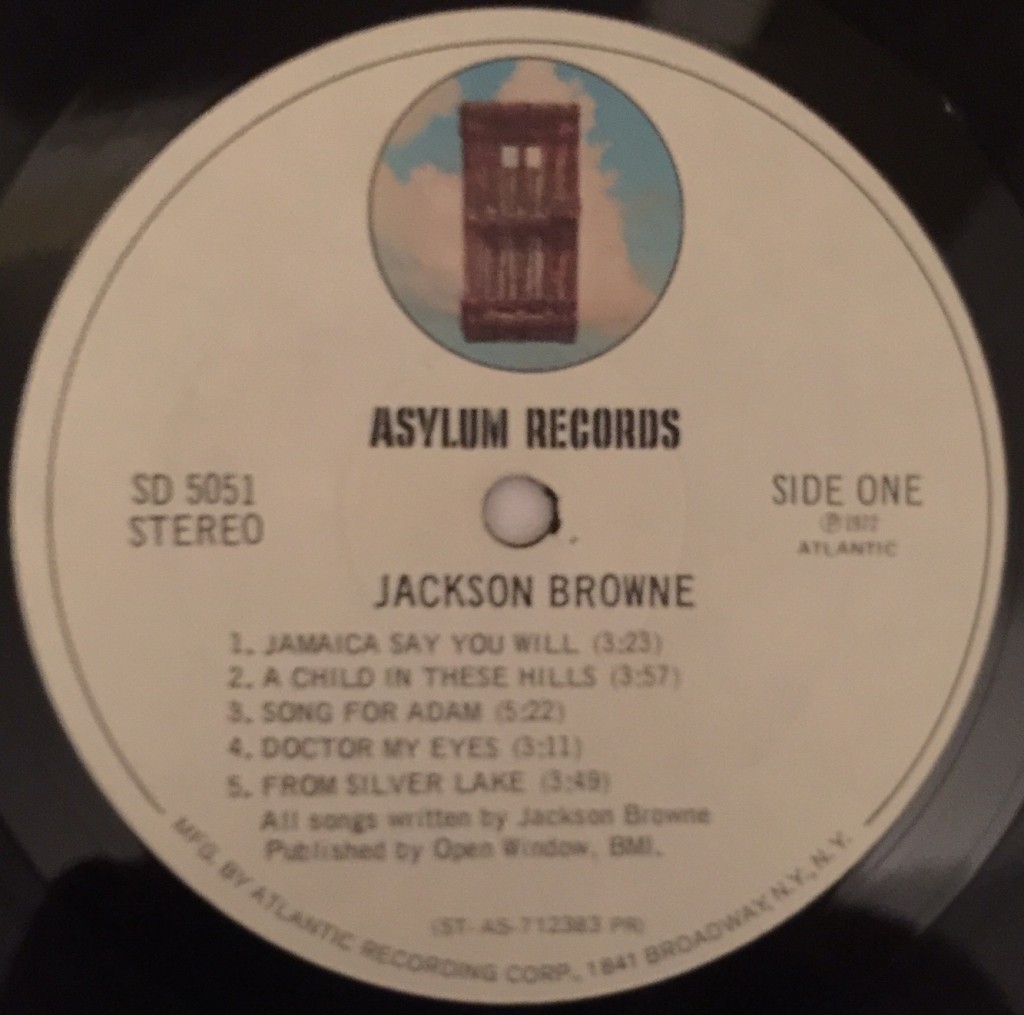 The musicians recorded on this album read like a 'who's who' of the Los Angeles music scene in the 70's- many would go on to record with Browne on later albums and for a host of other notable artists from the same era.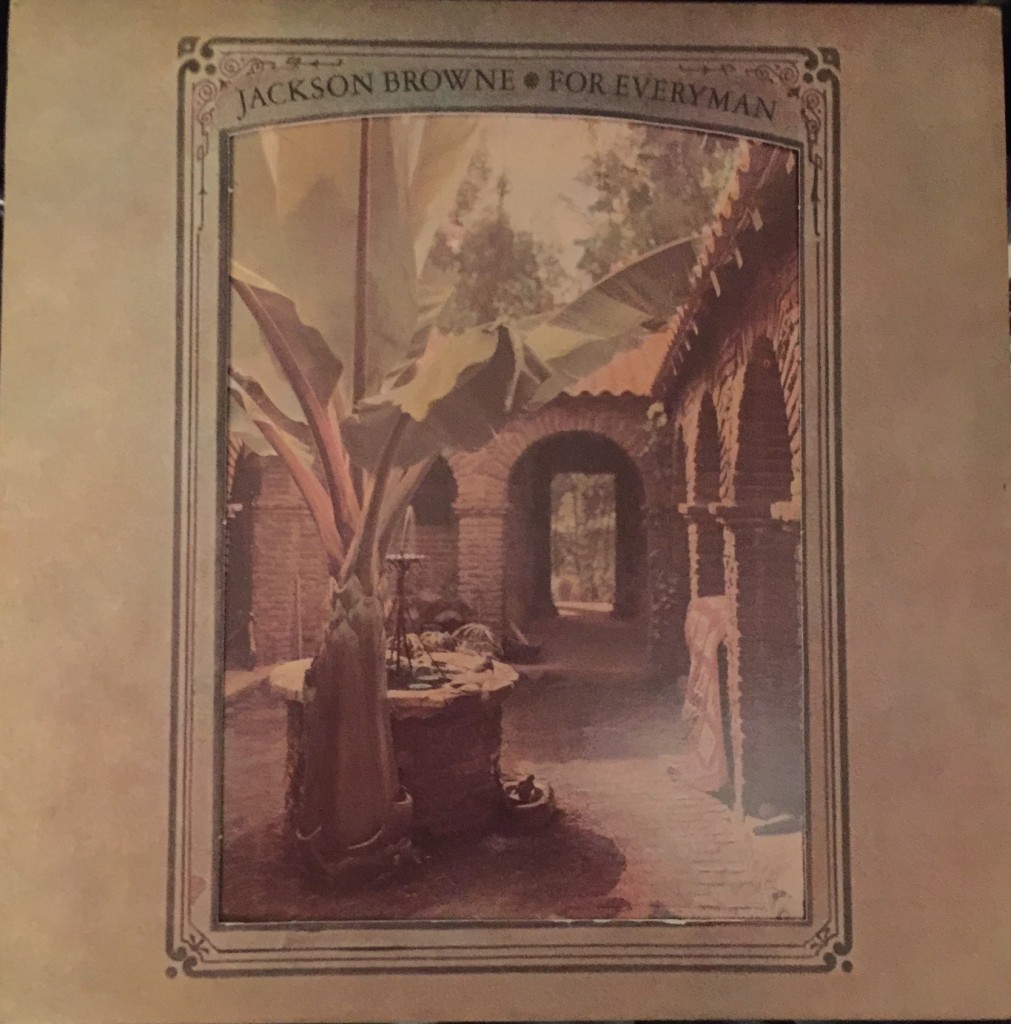 Browne's second album, For Everyman, released in 1973, follows with an even more impressive roster of players, including that American treasure, David Lindley, who continues to work with Browne.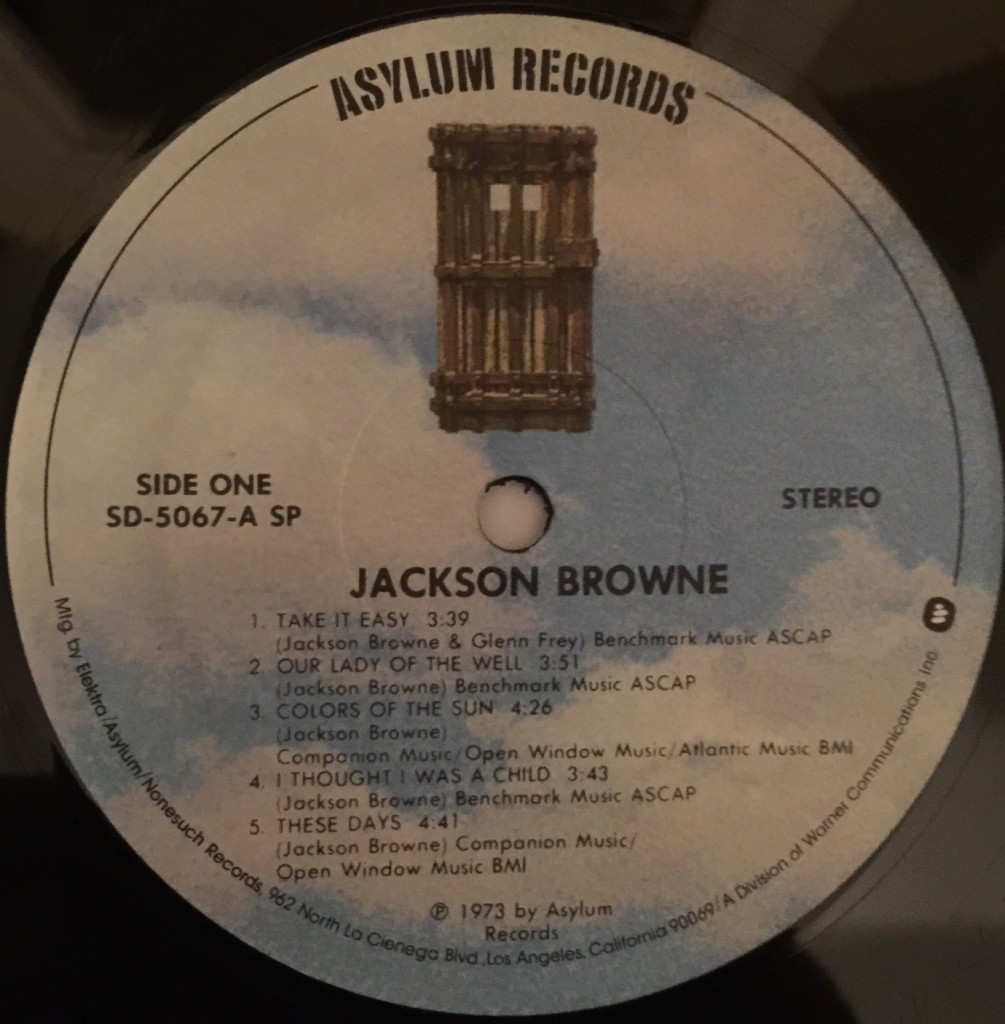 "Take it Easy," co-written with Glenn Frey, appears here, as well as on The Eagles first album; "I Thought I Was a Child" is great here, although equally well done by Bonnie Raitt on her album, Takin' My Time. Throw in Elton John, David Crosby, Joni Mitchell, a couple Eagles, Bill Payne from Little Feat, mix it by Al Schmitt (who co-engineered) and you've got quite a record. Not quite as consistent in terms of back- to-back great songs (like the first album) but what's here is sometimes brilliant and beautifully played. It was also mastered by The Mastering Lab (TML), so look for that stamp in the deadwax: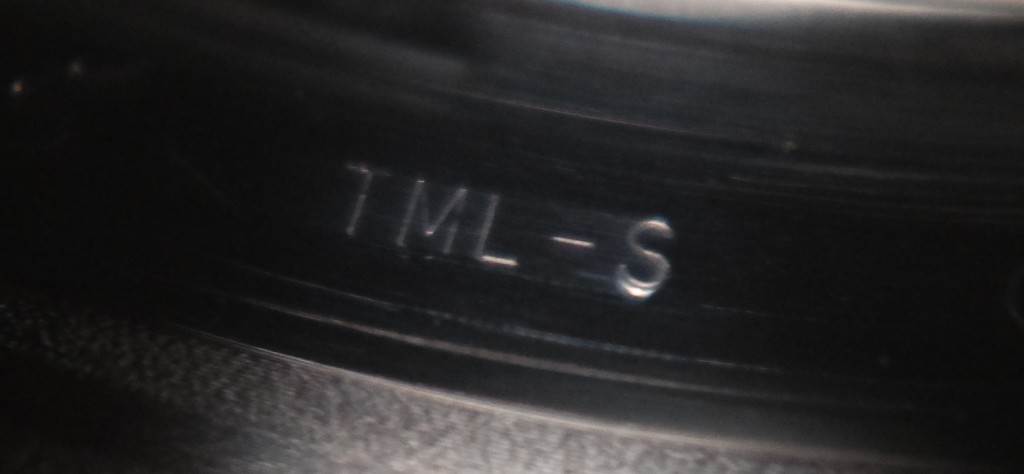 Late for the Sky is, to me, an ultimate album.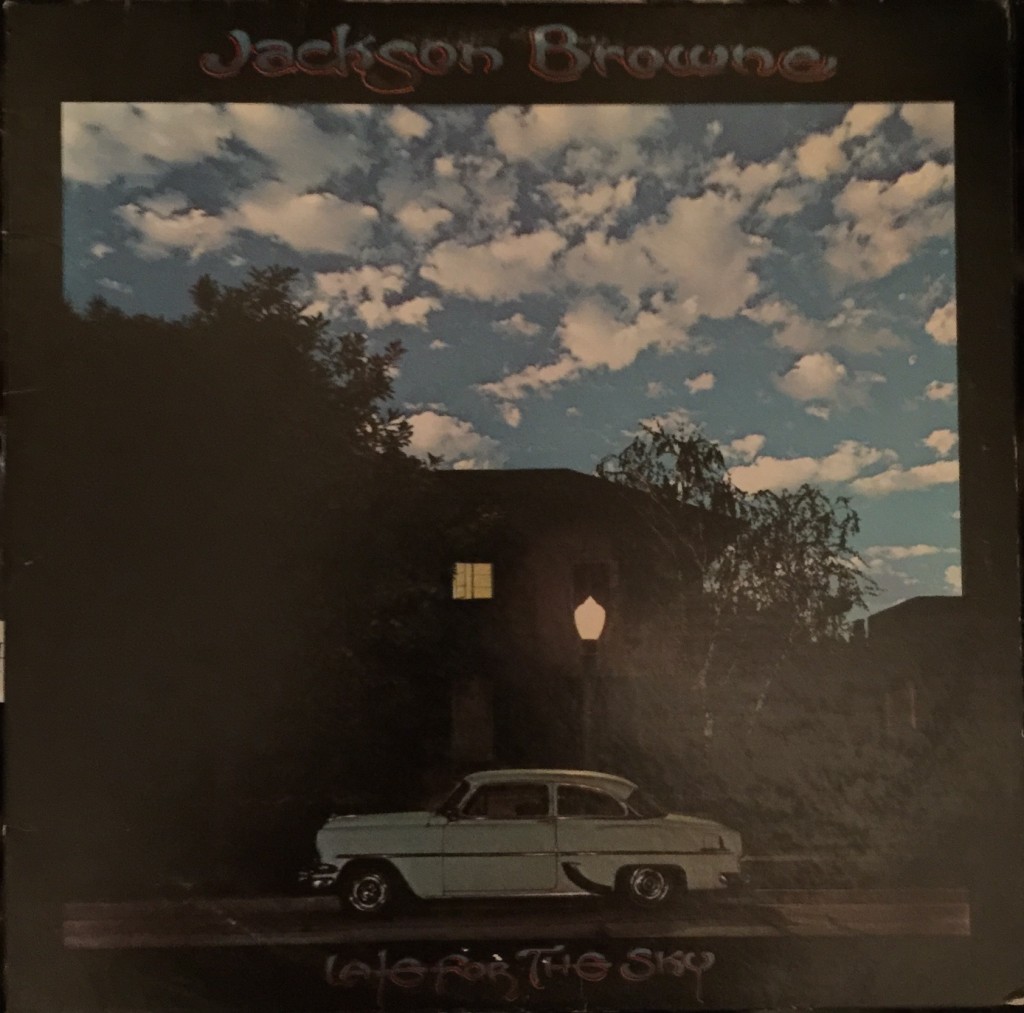 Superbly written, played and recorded, it did extremely well commercially upon its release in 1974; musically, Browne could have rested on his laurels after this one. (Though he went on to record Running on Empty and the Pretender, among many others, which were commercial blockbusters). Al Schmitt co-produced this album with Browne, but the real star here, apart from the songs, is David Lindley. To me, this is as much a David Lindley album as a Jackson Browne one. I have heard Lindley many times over the years- both as a member of various bands supporting "big acts," as well as under his own mantle. He is, in my estimation, one of the most gifted string instrument players we have. (His one-man shows are a must). Here, the pieces just fit together so beautifully.
The Mastering Lab also did this one, so look for the "TML" mark in the deadwax on this album as well.
Browne delivered three important and enduring albums in as many years. These are timeless records, and good copies should not be difficult or expensive to find.
___________________________________
[1] The various corporate reshufflings are, as best I can tell: Asylum was originally financed by Atlantic (and the early records show a 'Mfg. By Atlantic Recording Corp.' legend on the label); Atlantic by that time was already part of the Warner group of companies; Warner eventually bought Asylum and later merged it with Elektra.