John Fahey- Blind Joe Death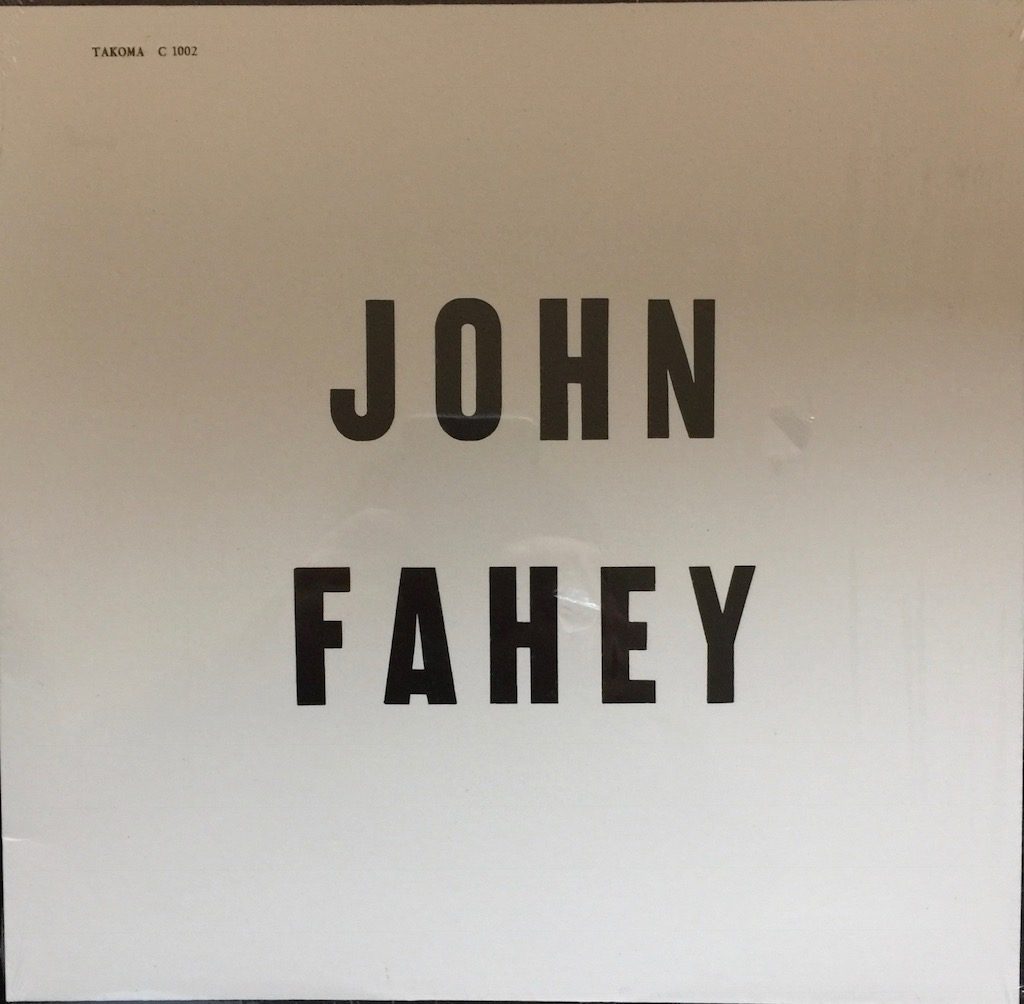 John Fahey is remembered as seminal figure in the original blues revival movement that flourished in the early-mid '60s. His efforts, along with those of others, led to seismic change in popular music, when more traditional rock and roll was replaced by blues-driven harder rock in the later '60s. (I think the impact on folk/acoustic scene was more limited, commercially, for a variety of reasons). Fahey was part of the effort to locate still living rural blues performers – including Skip James–who had been all but forgotten[1] in the era from the Depression through the '50s. This was no easy undertaking—the paths back in time were lost, broken or overgrown with myth and misinformation. Fahey's cohorts included Alan Wilson and Henry Vestine, both of whom were part of the early line up of Canned Heat and instrumental in the revival of the blues as popular music.
Of course, there were folklorists, music scholars and others who were an essential part of the tale, including Alan Lomax and his father, John, whose field recordings document the culture and history of American folk music, including the blues. But, much of this scholarship was academic, and inward facing. It did not seize the public imagination.
The popularization of the blues as an authentic vernacular that appealed to modern audiences coincided with the folk revival in the United States and similar movements in the UK; it was a youth-driven movement, part of the quest for authentic music in much the same way that "roots/Americana" styles have taken hold with younger audiences today. Fahey was no mere dilettante, though: he obtained a masters degree from UCLA, devoting his thesis to Charley Patton (whose body of work figures later in Fahey's life).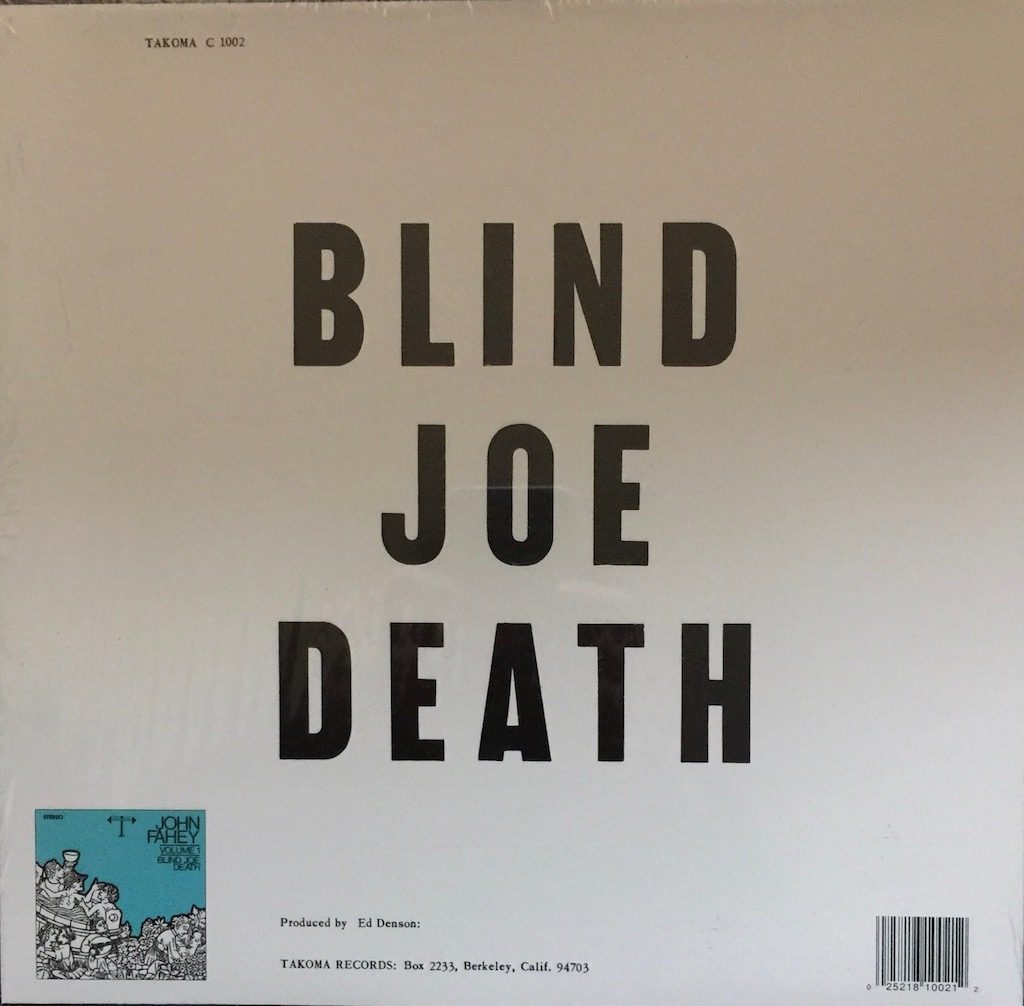 This is a long slow wind-up to some of Fahey's own recordings, including the album Blind Joe Death, a sort of tongue in cheek nod to the dark mystique of the blues. The album itself is no joke- it is primitive, steel string acoustic blues. The original pressings are quite rare- only 100 copies were pressed on Fahey's private label, known as Takoma; it was later reissued in 1964, dropping one cut, "West Coast Blues" and re-recording others. The entire album was re-recorded in 1967, and includes that track. You can try your luck on the older pressings; I opted to buy a current Takoma release for less than $20.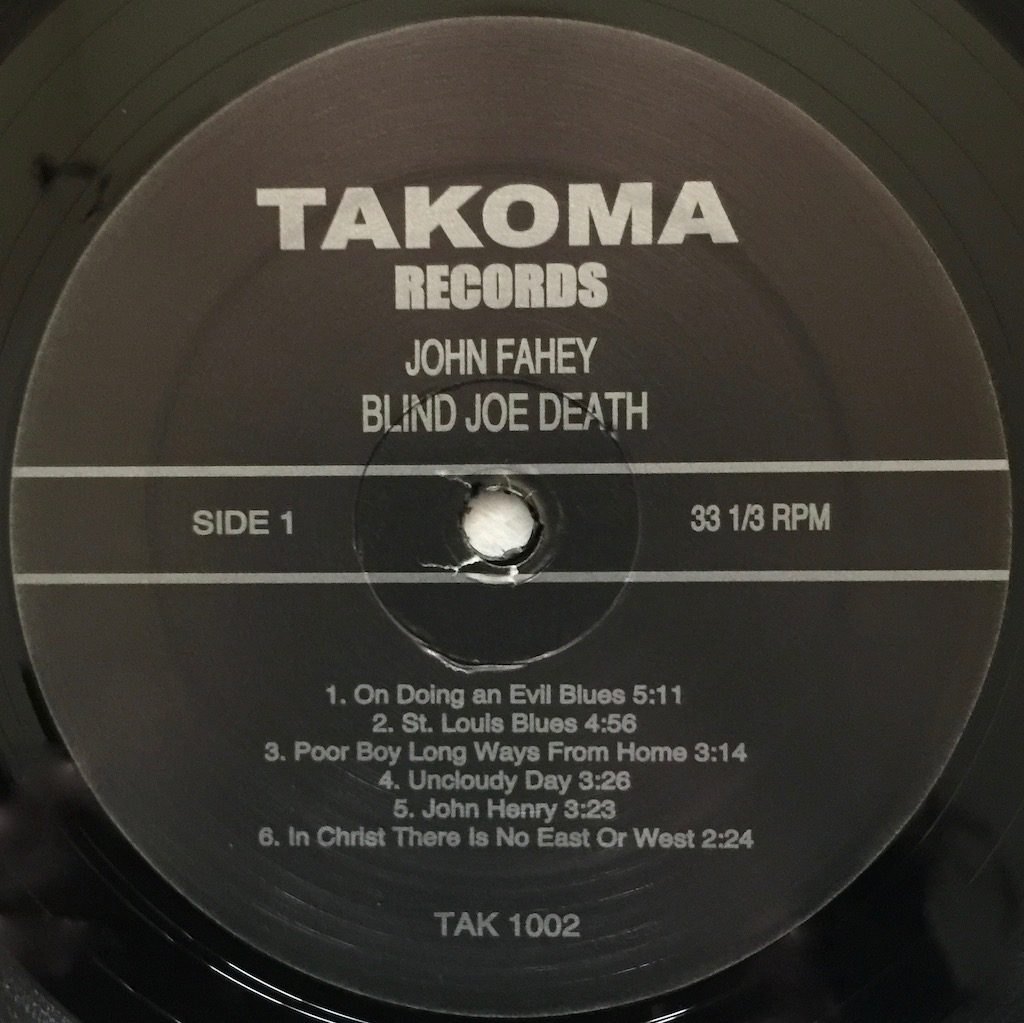 To come full circle, Fahey, in connection with Revenant Records (located here in Austin) issued a massive retrospective of Charley Patton's work in 2001that won multiple Grammys.
Blind Joe Death isn't a sonic or musical showstopper. I would treat it instead as an artifact of blues history, as much as any of the wonderful old records that Fahey and his cohorts unearthed from the pre-Depression years. I hope to review a copy of Fahey's Death Chants, Breakdowns & Military Waltzes soon.
Bill Hart
Austin, TX.
January, 2018
__________________________________________________________
[1] The "Chicago" blues, which enjoyed great popularity in the '50s, had taken a different shape- urban, electrified and distinct from its roots in the Delta.