Kent Glenn- Good for the Garden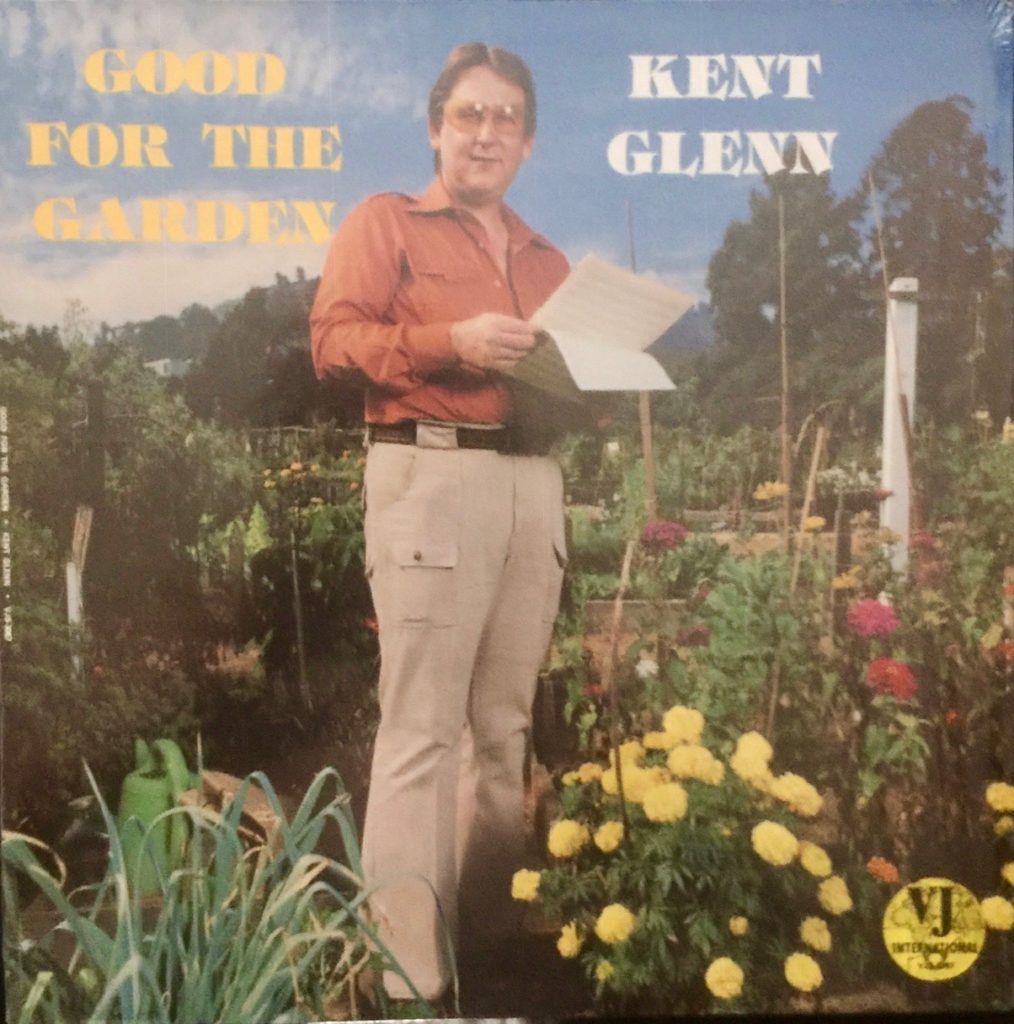 Kent Glenn's Good for the Garden initially lured me in because the cover art was the antithesis of the music on the record. Glorious jazz from an L.A. composer who was, even at the time the album was released, "considered one of the most overlooked, underrated composers on the L.A. jazz scene." (liner notes by Gary G. Vercelli, KPFK, L.A; Down Beat).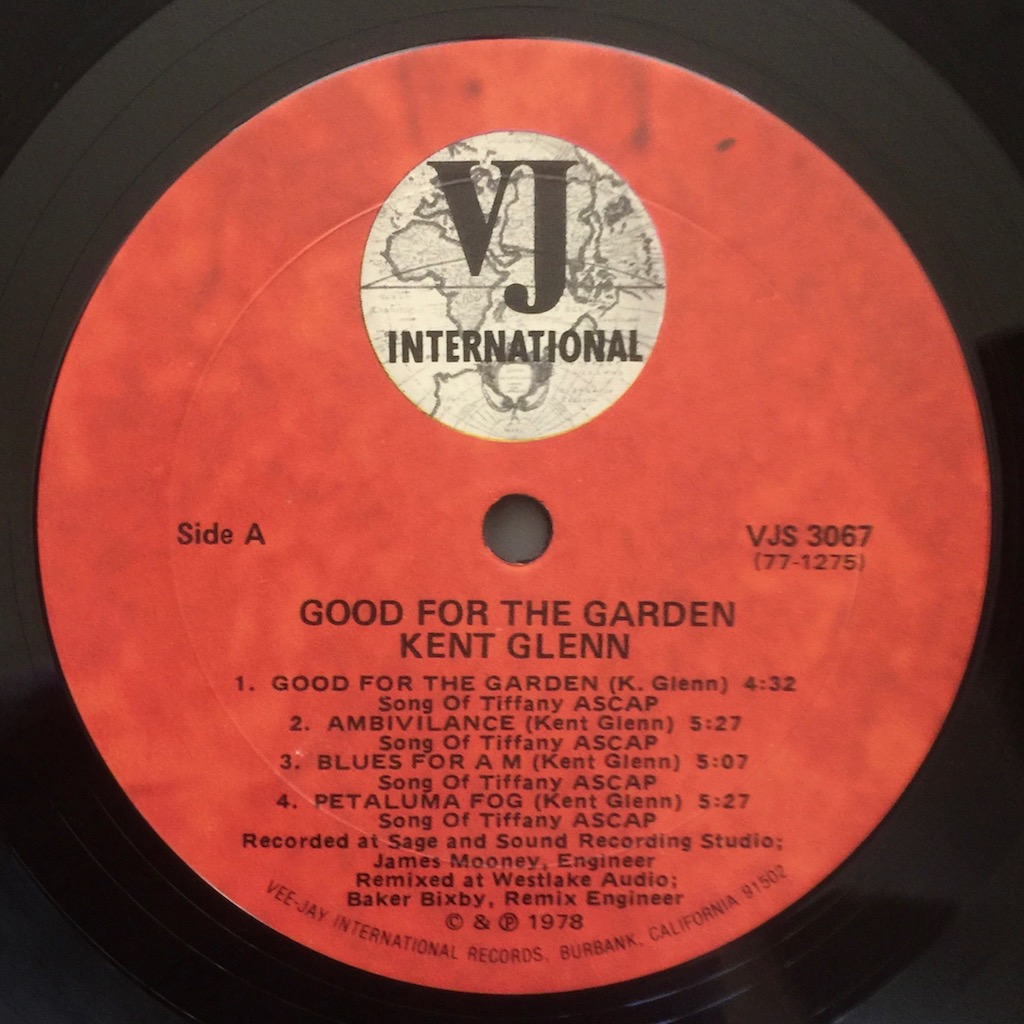 The record starts with the title track — a harmonious horn section and some great drumming.
"Ambivilance" -slows it down with a plaintive wail and some even/odd notes held in background- the horn work here is compelling, staggering across the chords with the right edges and a warm center. It's a lovely thing to hear. Some very nice electric piano adds a groove a little past the mid-point and the horns reprise for a dark "middle of the night in the big city" sound. Killer track.
"Blues for A.M." – what starts as a more traditional big band sound quickly changes into angular exploration of sax, followed by an answering line in the deeper registers of horn; throughout, the electric piano sparkles and trills to a steady beat from the drum kit and bass. 
"Petaluma Fog" closes the first side—a gorgeous study in soft mellow sax sounds with a slow beat that is carried by the bass and drumming that never calls attention to itself. This is actually more bluesy than the preceding track and a stunner.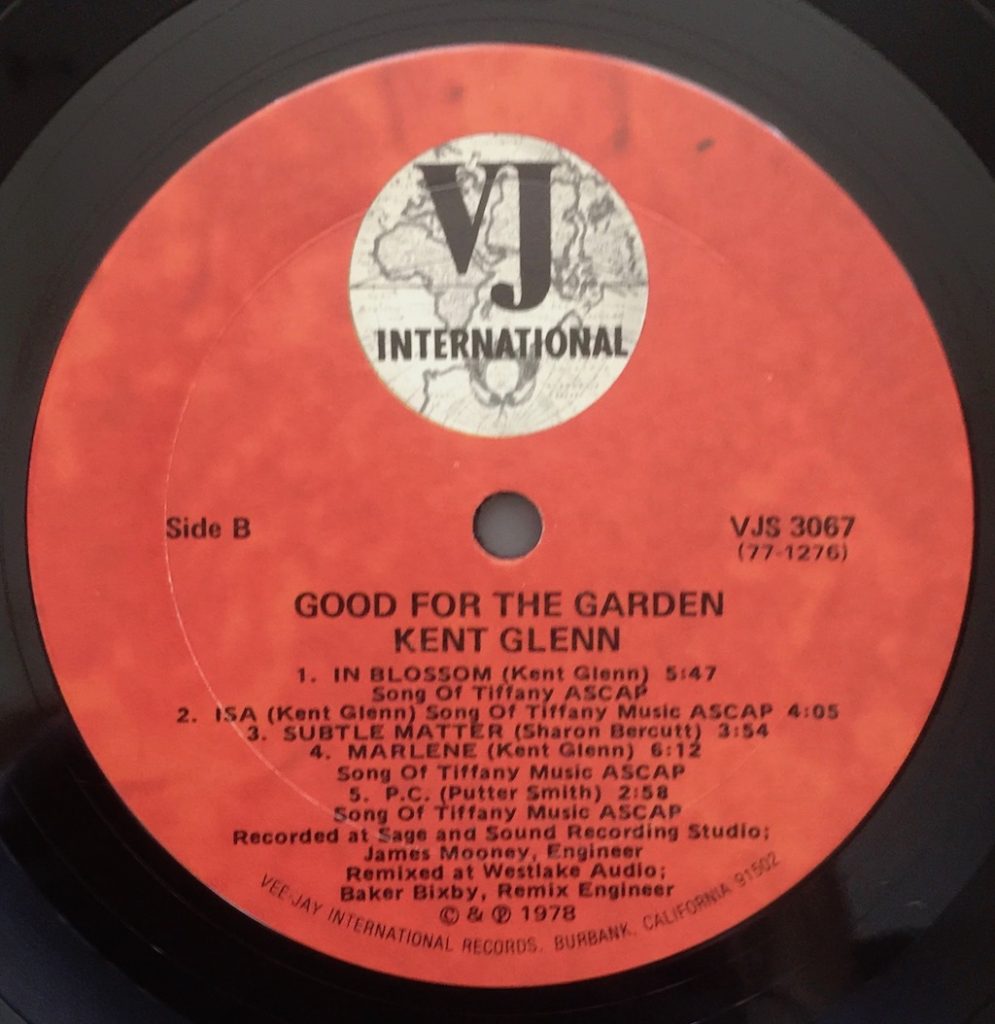 The B side opens with "In Blossom," a tenor sax in that majestic sweet spot playing against a Latin beat; this horn talks to itself- asking the question and answering, all beautifully rendered against a backdrop of soulful playing on the electric piano and rhythm section. There are moments of funk in the piano part and the horns come back in 'rat-tat-tat' to that gorgeous melodic line with a note perfect pace set by the drums and bass. Impressive.
"ISA" starts on the bass, hitting octaves, with some murmuring arpeggiated chords on the electric piano, settling into beat that mixes soft "cocktail" sounds with some serious bass playing- this is not a lounge band but a strong set of performances by some well-seasoned players. It's almost deceptive in the ease with which they shift beat, voicing and styles: what you are hearing is hardly "rote" playing but instead, something that is both mannered and demanding. Another impressive track.
"Subtle Manner"- calls on the horns to set pace and we are running at a fast jog; the piece was apparently written by one of Kent's students. It's a showcase for the horns, though Kent Glenn's piano work here is intricate and driving.
"Marlene"- is described as "spiritual" in the liner notes. I'll go with that.
The album finishes with "P.C.," an upbeat interplay between the horns and the rhythm section that is adventurous with nary a note misplaced—a pretty hot track that displays all the talent of this band. The electric piano has that characteristic harmonic ringing that borders on distortion.
Sonics on this copy are first rate. I bought a sealed record, something I'm ordinarily reluctant to do but the vinyl was fine, and of the mid-weight variety.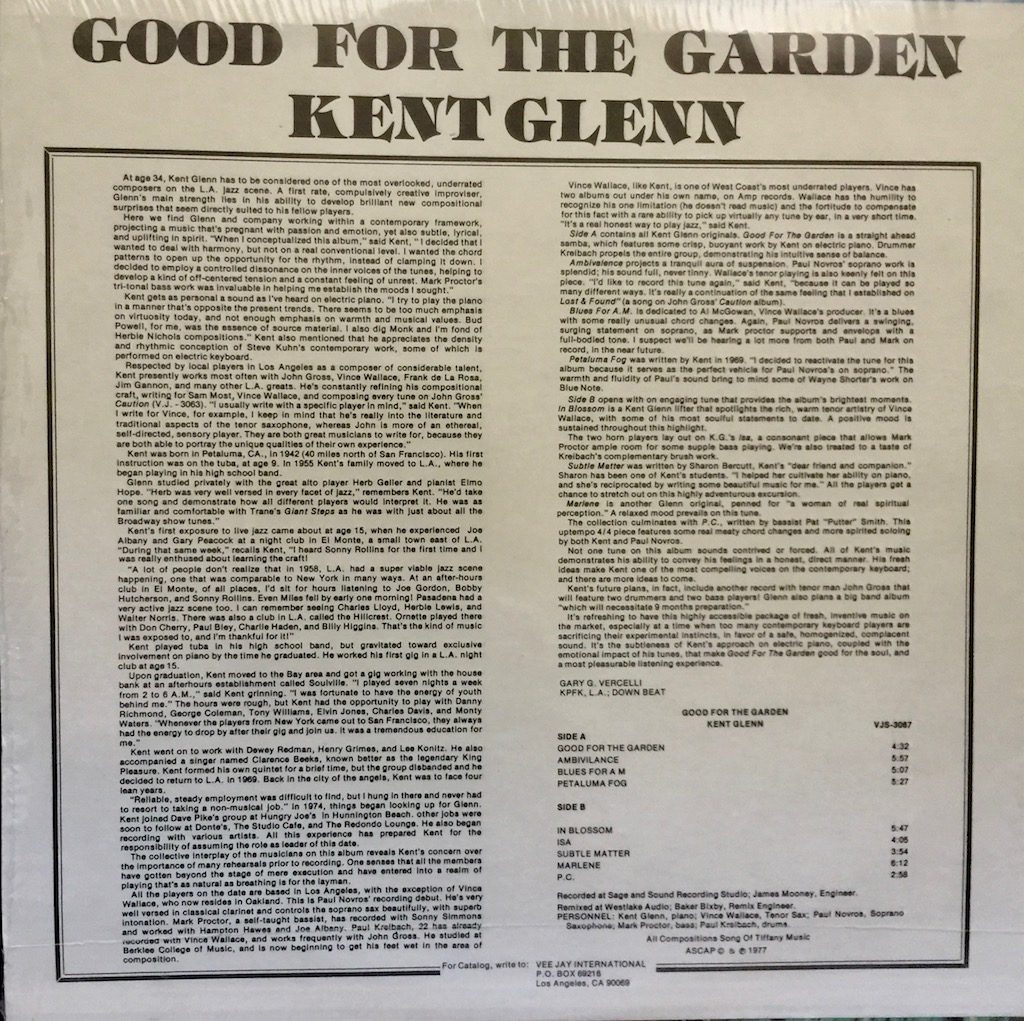 I didn't know much about Kent Glenn, but he enjoys a fan base, including among other musicians who knew him. Glenn passed away in 2004. One of his friends, Noal Cohen, assembled a pretty comprehensive web site about Kent Glenn with an annotated discography: https://attictoys.com/kent-glenn/ (the discography is found on a button within the home page of Noal's site).
I may have more to add about this album. In the meantime, put this one on your list. I don't think you'll be sorry. 
Bill Hart
Austin, TX.
October, 2019