Listening- A Longer (and Wider) View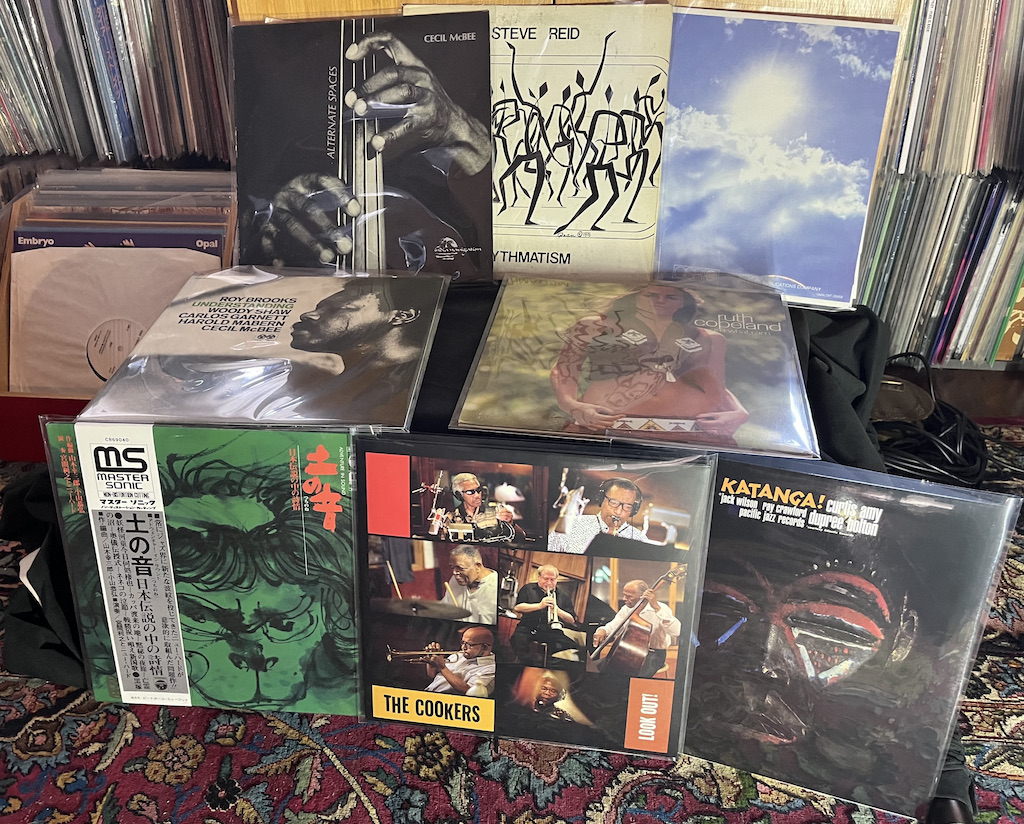 This site does not attempt to capture the latest LP releases and reissues; I think the legacy press and audiophile sites do a more than adequate job on those fronts. Although we have sifted through some labels of historic significance (Island "Pink"; Vertigo "Swirl" and Warner "Green"), most of the music-related pieces here are more random and driven largely by my own interests—from early "heavy" rock (now recategorized as "proto-metal") to spiritual and soul jazz.
 Yes, there have been a few deep dives into things like blues (including the confusing history of one song by Elmore James that shares the same title as another of his works and was done "off the books"), shoot-outs and some retrospectives. However, I'm not just chasing sonic spectaculars. (How many "demo" quality records do you want or need and what does that say about the breadth of your listening? That's a rhetorical question and one I ask myself).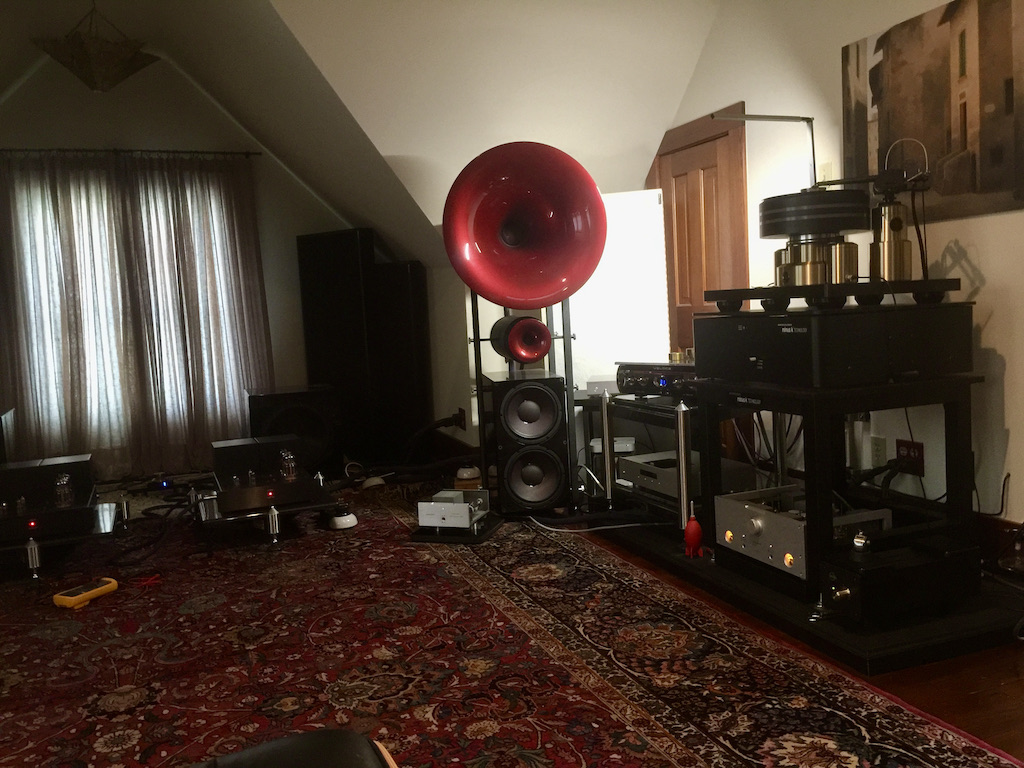 I tend to be genre agnostic, not because I don't have preferences, but because the classifications often don't accurately reflect the content—a bass viol solo that could just as easily appear on a classical record but comes from the great "Marchin' On" by The Heath Brothers on Strata-East; a series of show-tune-esque ballads that are tucked into a Danish hard rock obscurity (Blast Furnace- s/t); or a stunning female pop vocal album that grew out of a jazz  ensemble associated with Herbie Mann (Googie Coppola's "Air").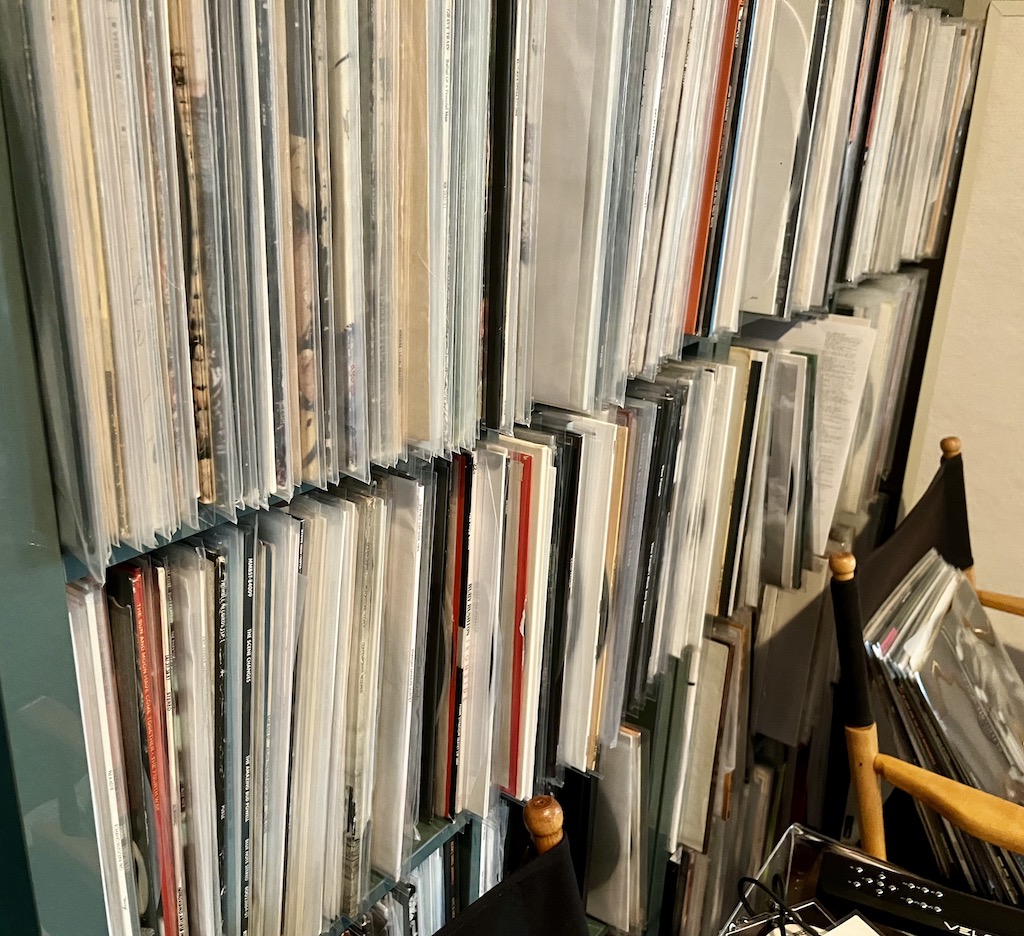 Despite the world-stopping events of the last couple years, a number of labels have released great reissues that are not just cost-effective alternatives, but good sounding, well-made records.  Among these I would include some of the offerings by Tone Poet (Blue Note) and Analogue Productions' Verve/Ume jazz reissue series. Most of those are covered in other publications but I pay attention to a few here that I find especially compelling.
Buying older, rare copies is more of a challenge—sourcing, price, condition, shipping (I find a lot of these records overseas, even if they are U.S. pressings). I try to minimize risk by engaging the seller in a dialog which gives me a better sense of the seller and their "grading"—an approach that is hardly scientific. Perhaps I've been lucky, but I've rarely had to return a record for mis-grading; the pre-purchase discussions with the seller, combined with effective cleaning methods and an Orb-made record flattener have solved most of the issues I've encountered on "intake."
In face of an almost vertical rise in price of so-called "collector" or "rare" records I've still managed to fill some important gaps and have obtained copies of some significant records in the last few years. Here, though, I counsel patience—both in sourcing a good copy as well as in suffering shipping delays (DHL Express or equivalent is a godsend—for high value records, I can have a record from Japan or India in my hands in a week or so for about $25 in shipping fees if the seller has a business account).
I've also followed a "buy it if you see it" philosophy- assuming the grading (and seller) check out and the price isn't crazy, I'll buy rather than wait in the hope of finding a bargain.
My goal is mint specimens and sometimes I get them- most are pretty damn close. Based on my experience buying from the period ('60s and '70s) when these records were new, these are as good as it gets—among limited or private pressings, it is much harder to find a particular better sounding copy among the many (or few)—often just obtaining a good playing clean record is all you can reasonably expect.  I'm less concerned about cover and completeness of items, but shortfalls here often indicate poor care which can extend to the phonorecord itself. As to price, I'll gladly pay more for a better copy now; I'm not of the "I'll upgrade later" school unless the record, in the iteration I want, is astronomically priced.
 Usually, prices don't come down in the short term for desirable records (though if you look at the history of some records on a place like Popsike, you will see more dramatic changes in price downward for certain records over the span of a decade or more). These take us into a murky area of trying to distinguish between more enduring investments and those records that may be "hot" for a generation but are of less interest to the next generation.
Forget "investing" in this stuff- buy it because you want to hear it!
Over the last several years, I've been buying every Cecil McBee record I don't have (which is still a lot, given how prolific he was in his heyday). I did finally get a pristine copy of Alternate Spaces (more about that record in a forthcoming review) which had been on my "want list" for a while.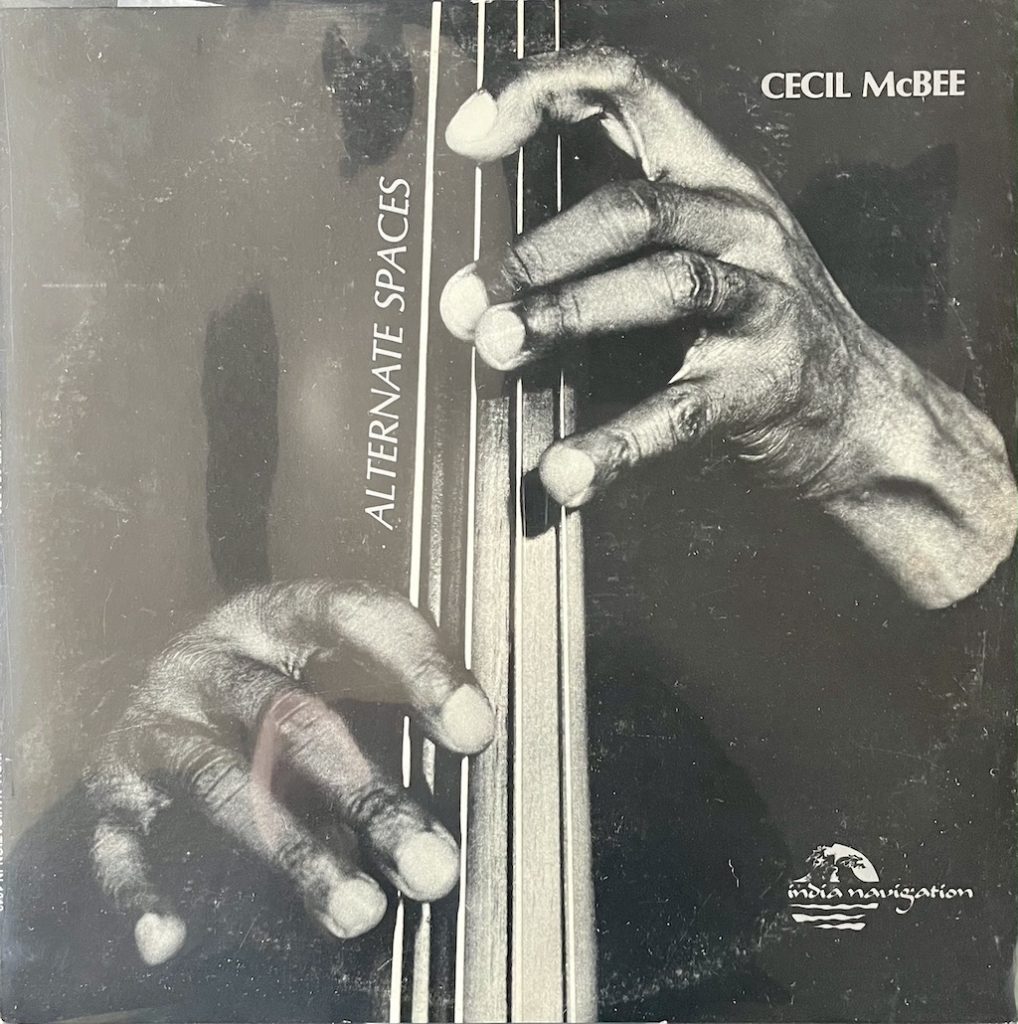 Despite his advancing years, McBee has not stopped. The Cookers latest release, Look Out! is great fun, a high-quality product from Gearbox Records and features some notable performers in addition to McBee.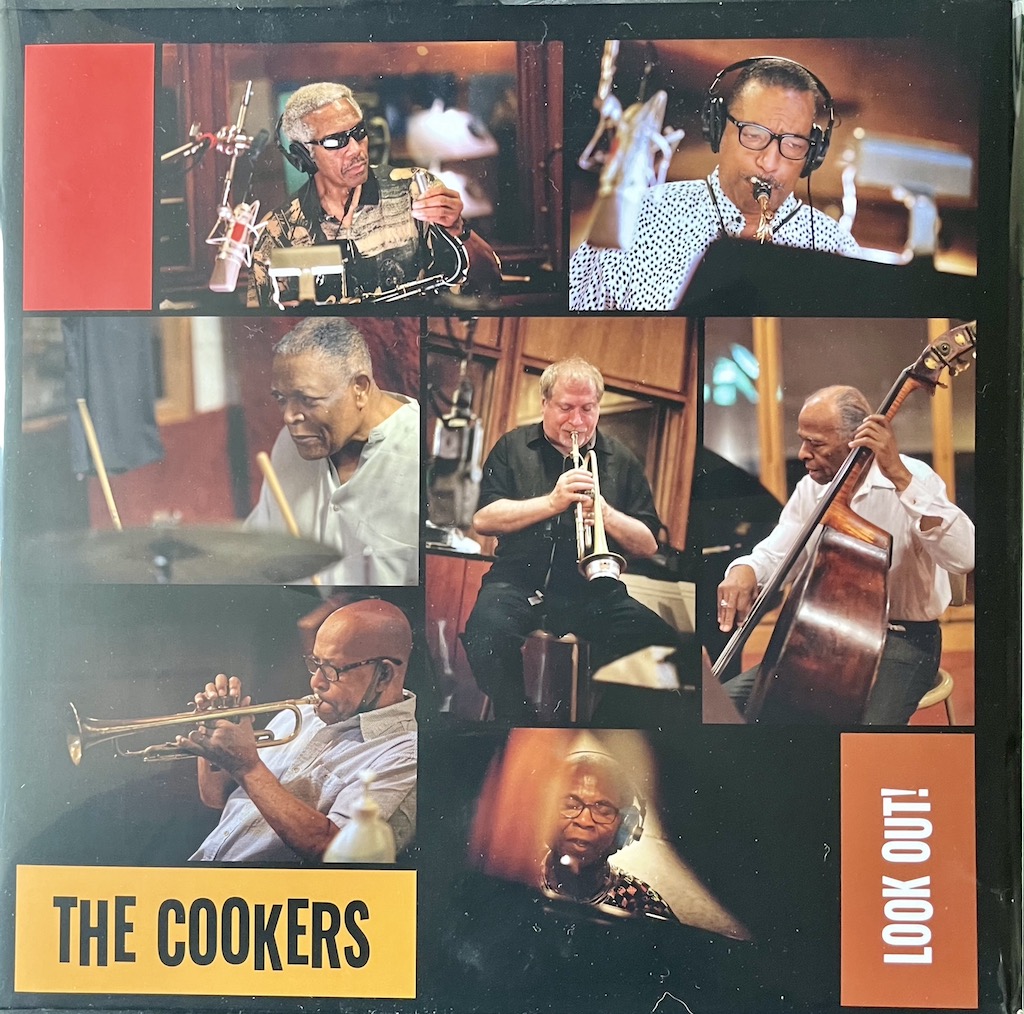 Earlier in the year, I proclaimed this as a defining record: Toshiyuki Miyama & The New Herd Tsuchi No Ne (Sound of the Earth). It's  a 1973 Japanese big band release with a psych twist, well produced and manufactured as a South Korean reissue in 2021 cut by none other than Kevin Gray.  
Among other records that get a hearty recommendation from me: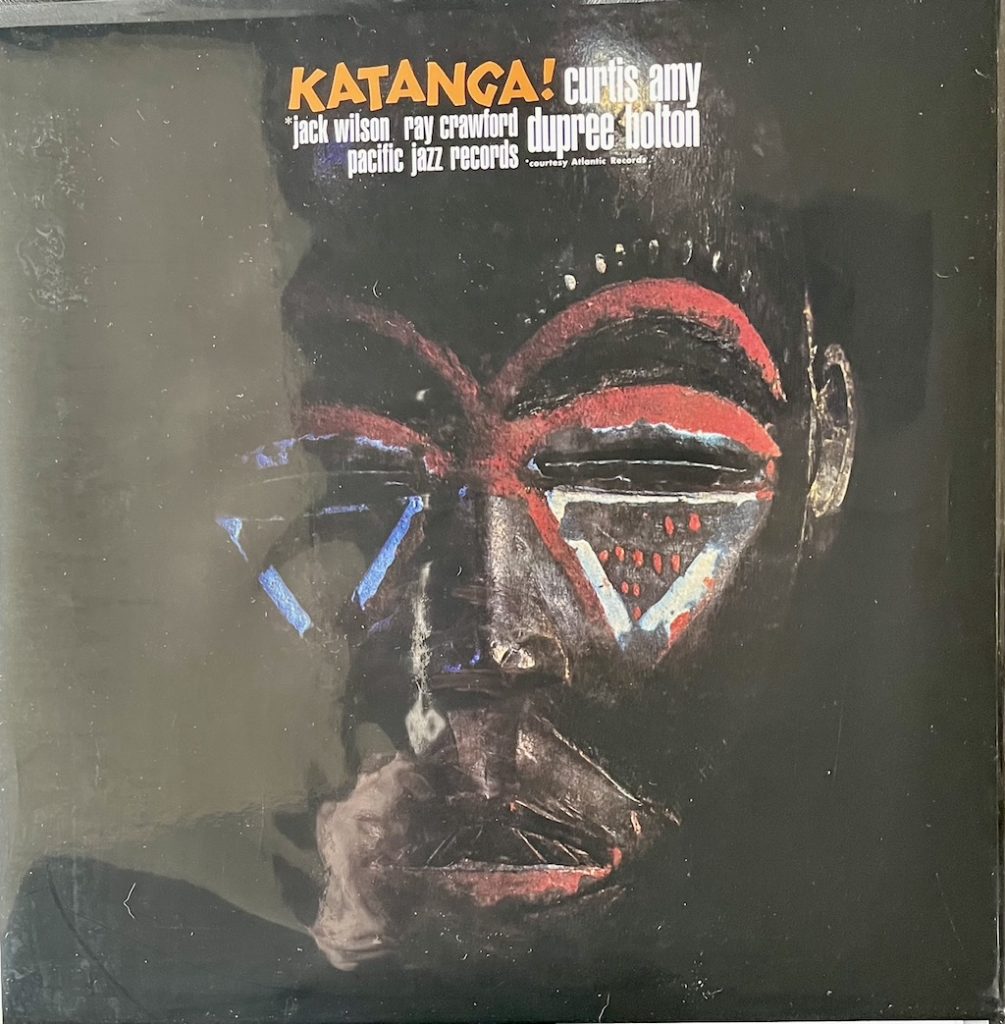 Tone Poet's reissue in 2021 of Katanga is a "must buy" in my estimation and will get a more complete review soon.
My influences include television licensed music. Most audiophiles are familiar with Bosch, the LA detective series featuring a hard-nosed protagonist with a love of older jazz. One constant in the show was an Art Pepper track, "Patricia," written for his daughter. Based on my research, Pepper recorded it at least three times, but the killer rendition is on Art Pepper Today, released in 1979 and featuring Cecil McBee on bass, Roy Haynes on drums and the recently deceased Stanley Cowell on piano. (Cowell was, as you may remember, a co-founder of the Strata-East label). The copy I bought was a first issue from Japan and is sublime. (Japanese surfaces during this era, when the quality of record plastics in the US dropped precipitously, were consistently good in my experience; the eq is a different matter, but it seems to take less of a toll on certain jazz records for some reason).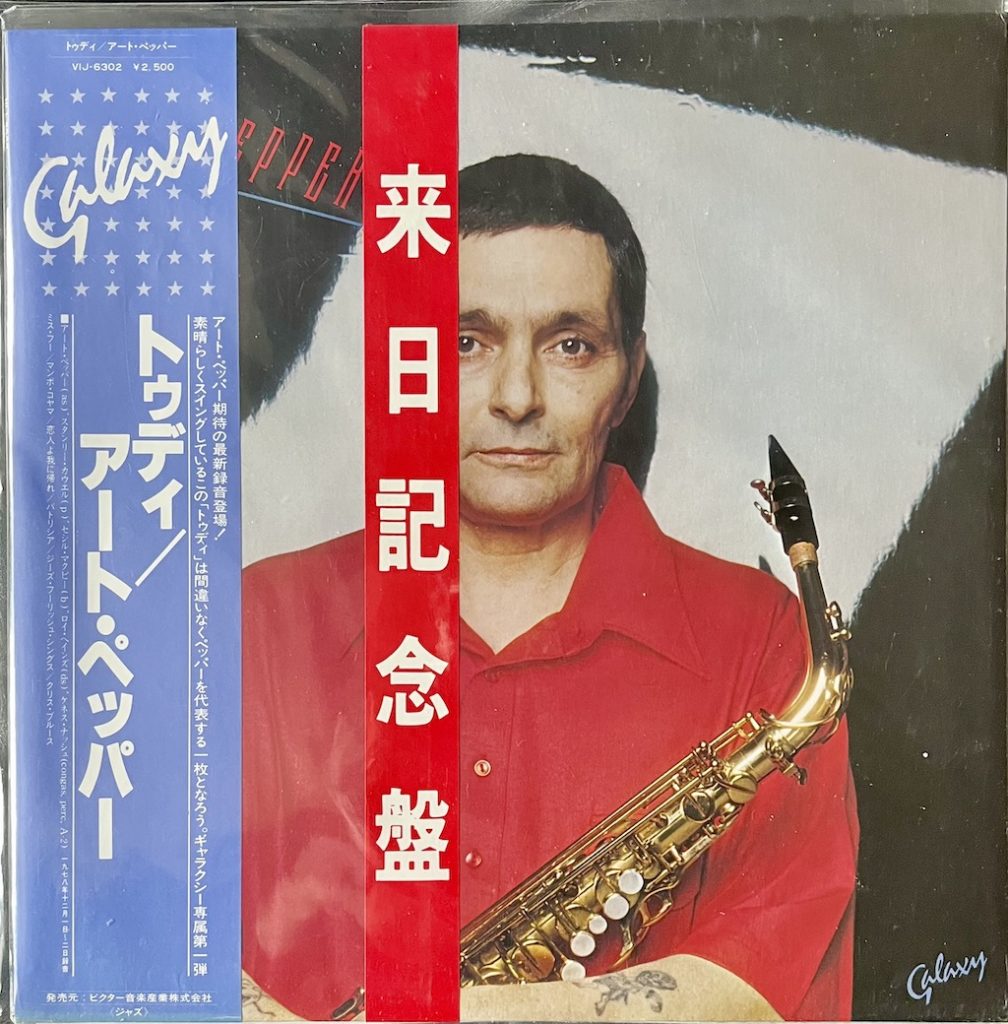 Pepper produced a considerable amount of high-quality material despite his many personal struggles, but the years of hard drugs took their toll and he died young. He seems to straddle the immediate post-war period through what I guess is considered post-bop and remained a compelling performer, changing styles with the times, throughout his troubled career.
The duo of Earl and Carl Grubbs, known as The Visitors, produced some incredible soul jazz. I have had a copy of their album, Neptune, for several years, but only recently acquired a sealed copy of Rebirth.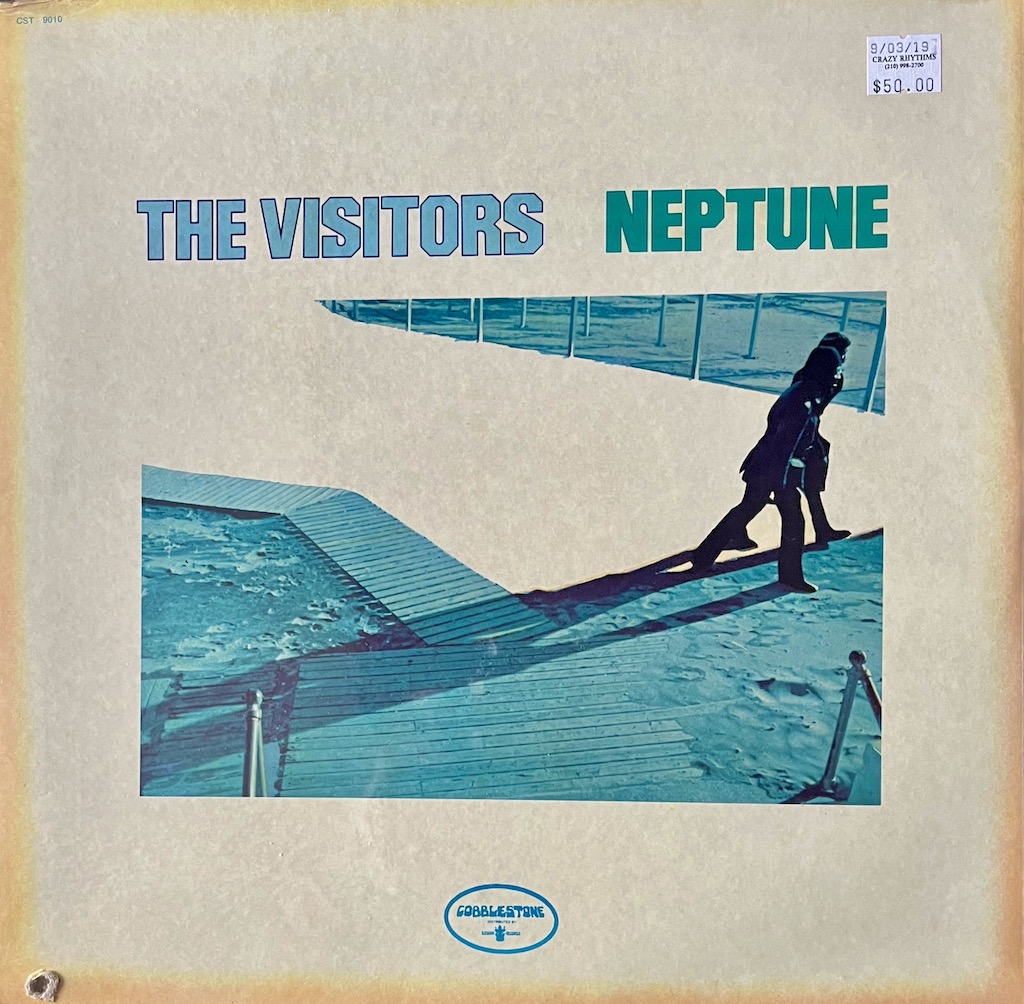 More on these records in a separate review.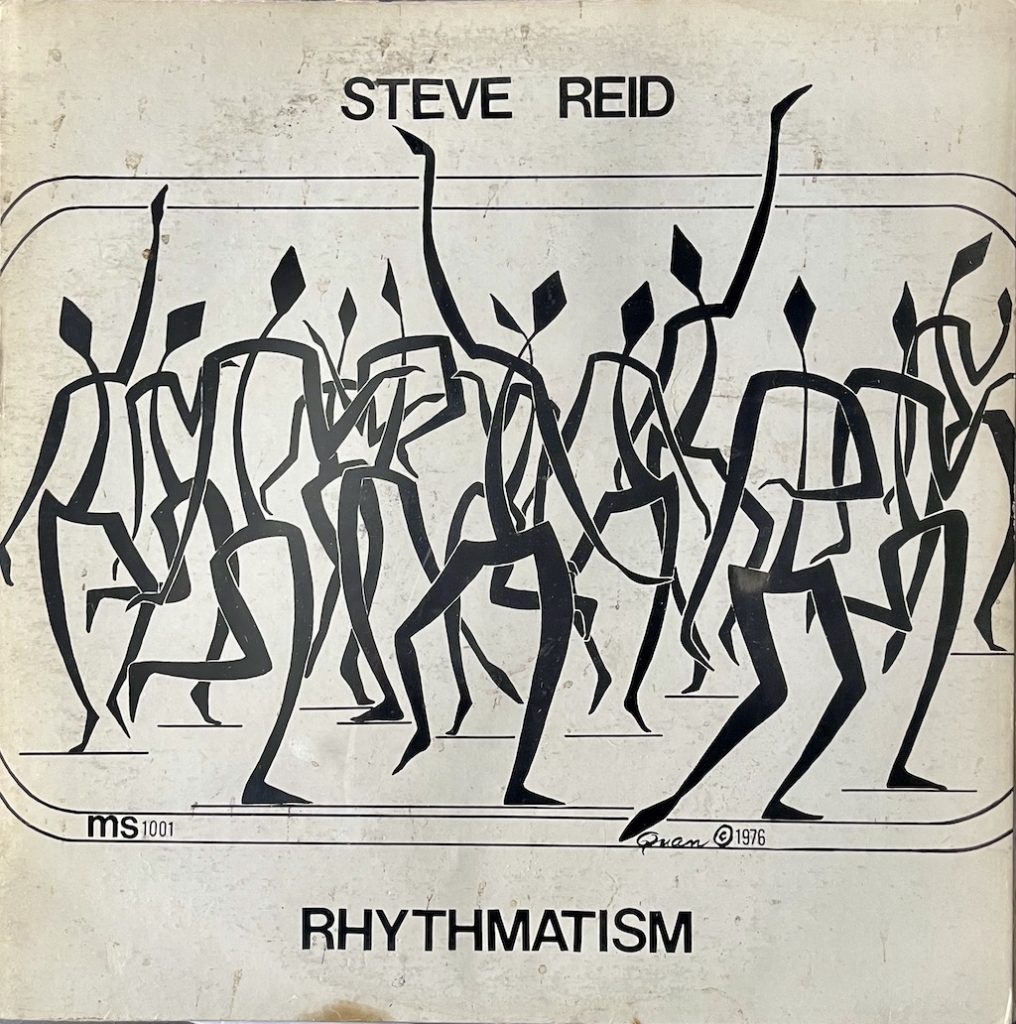 The Steve Reid record shown in the feature photo is a pretty cool album—the opening track, "Kai" has a rinky-tink, wind-up quality to the tune—almost like a music box—but variations in tempo, instrumentation and the repetitive refrain that allows for improvision make this an oddball favorite. More on this album later as well.
I could do this forever. (We'll leave discussion of the Ruth Copland and Daybreak albums shown in the feature photo for another time).  But I do think readers deserve some in-depth reviews. So, expect to see deeper coverage of several of the records mentioned above, and more, in the coming days and weeks. It's good to be back!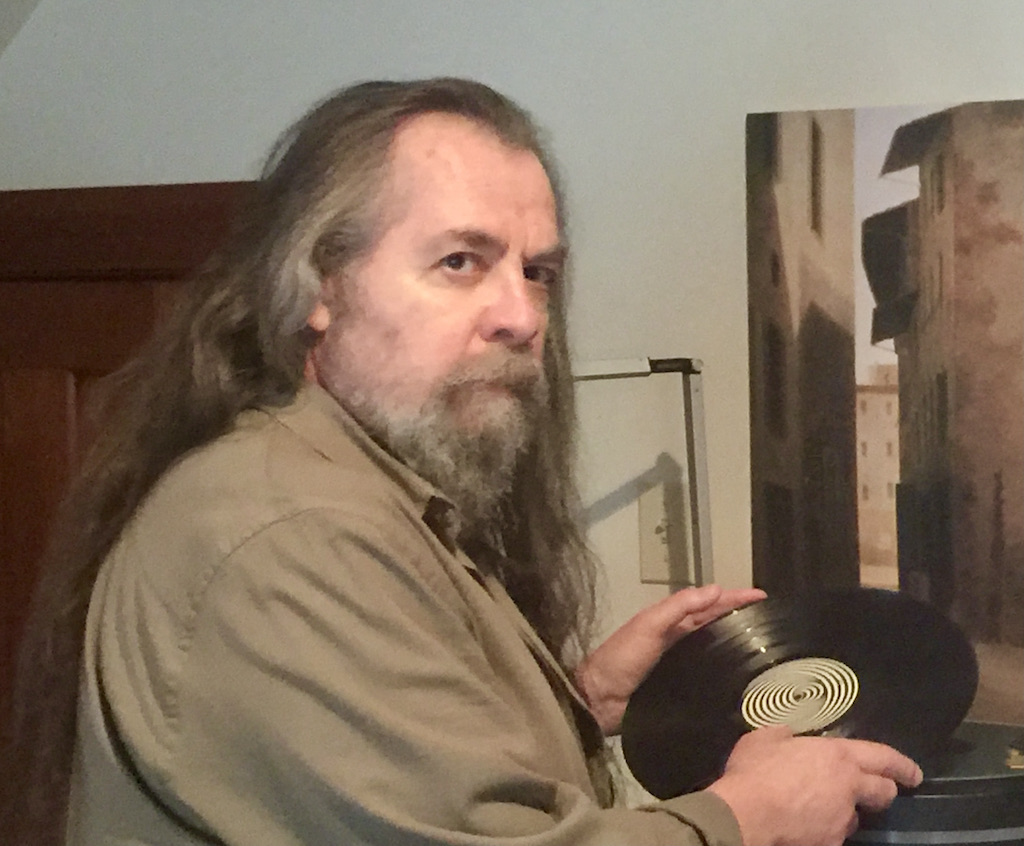 Bill Hart
Austin, Tx.
January, 2022