Live Soul Jazz: Roy Brooks -The Free Slave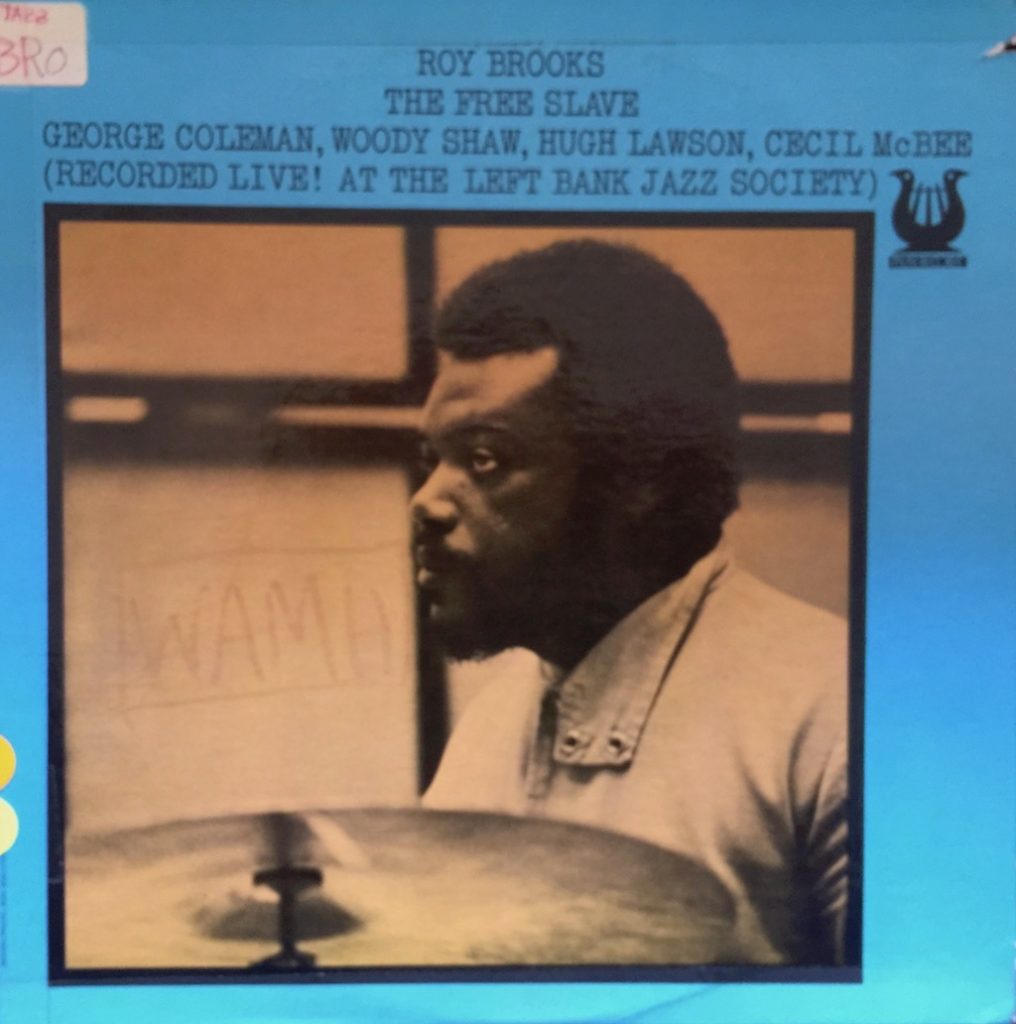 Roy Brooks The Free Slave may be one of his best though it is not well known outside of collectors of soul jazz. Brooks is credited playing with a lot of famous names, but he leads on The Free Slave, accompanied Cecil McBee, Hugh Lawson, Woody Shaw and George Coleman, in a live session recorded in 1970.
We were at the cusp of jazz falling off the mainstream playlists as it became even more inventive (cause and effect? If not on a major label attempting to appeal to a broad audience, the artists had more freedom to experiment). This record, though, is not cacophonous. Just the opposite. The players are all-stars and the compositions sit somewhere between avant-garde and more soulful, lyrical jazz. In the center sits Roy Brooks, as leader and composer with lots of history as a sideman, and a reputation for being more than a little eccentric; Brooks was known for experimenting with novel ways to get his drums to sound different.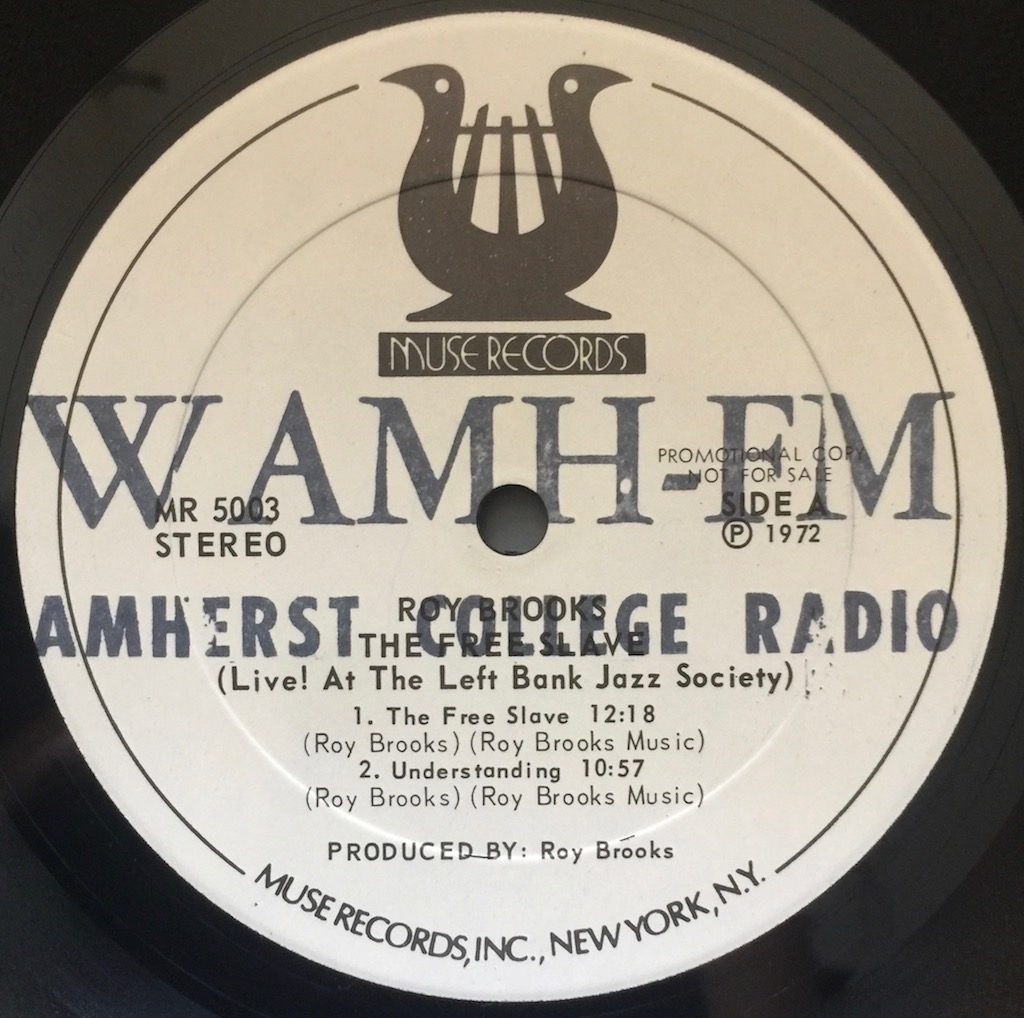 The title track registers with the audience and involves a long phrase, with stops and starts. Comparisons to Horace Silver, with whom Brooks worked, are inevitable. This track should grab you.
"Understanding" starts with some ethereal cymbal play and the horns set a mellow tone. McBee's bass playing is subtle and tuneful. Everybody contributes here, and Lawson's piano work is particularly deft. But it's McBee that really makes this track. There is a jarringly dischordant gong type sound at the end of the track that says "times up" "move on" "train coming through." Cool track.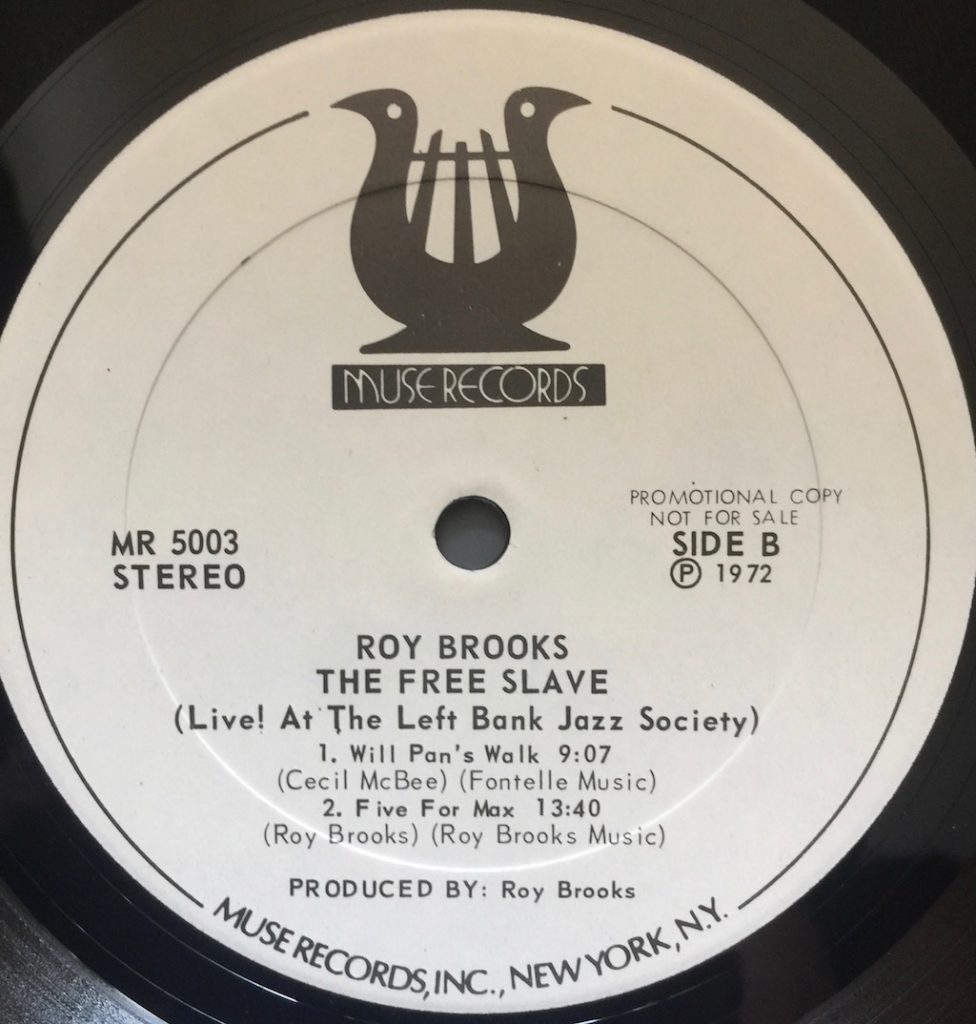 The B side also consists of two tracks-
"Will Pan's Walk" is a McBee composition. What I find interesting is that a particular performer's composition doesn't necessarily showcase that artist's playing, but puts the emphasis on others. Here, the trumpet of Woody Shaw features prominently first, followed by Coleman's fluid tenor sax work. Beautiful stuff, and the constant is Brooks' delivery of the complex rhythms behind the other instruments. Each player gets a turn—Lawson's piano work is highly original, followed by drum strikes, cymbal rolls, hi-hat snaps and then Brooks goes full on, with McBee. A stunning part of the record, this interlude is brief, and interrupted by melodic returns from the other instruments. McBee then goes full stride himself. You've heard jazz bass a million times, but this is like a new instrument- intricate, dynamic, nuanced playing that then sets the stage for the return of the full band. I really like this track. A lot.
The album finishes with "Five for Max," a tribute to Max Roach. This is the longest track on the album and not only includes Brooks' solo work but one of his many quirky inventions—the "Breath-a-Tone" which, according to the liner notes, consists of two rubber tubes "walrusing out of the drummer's mouth" allowing him to change the pitch of the drums.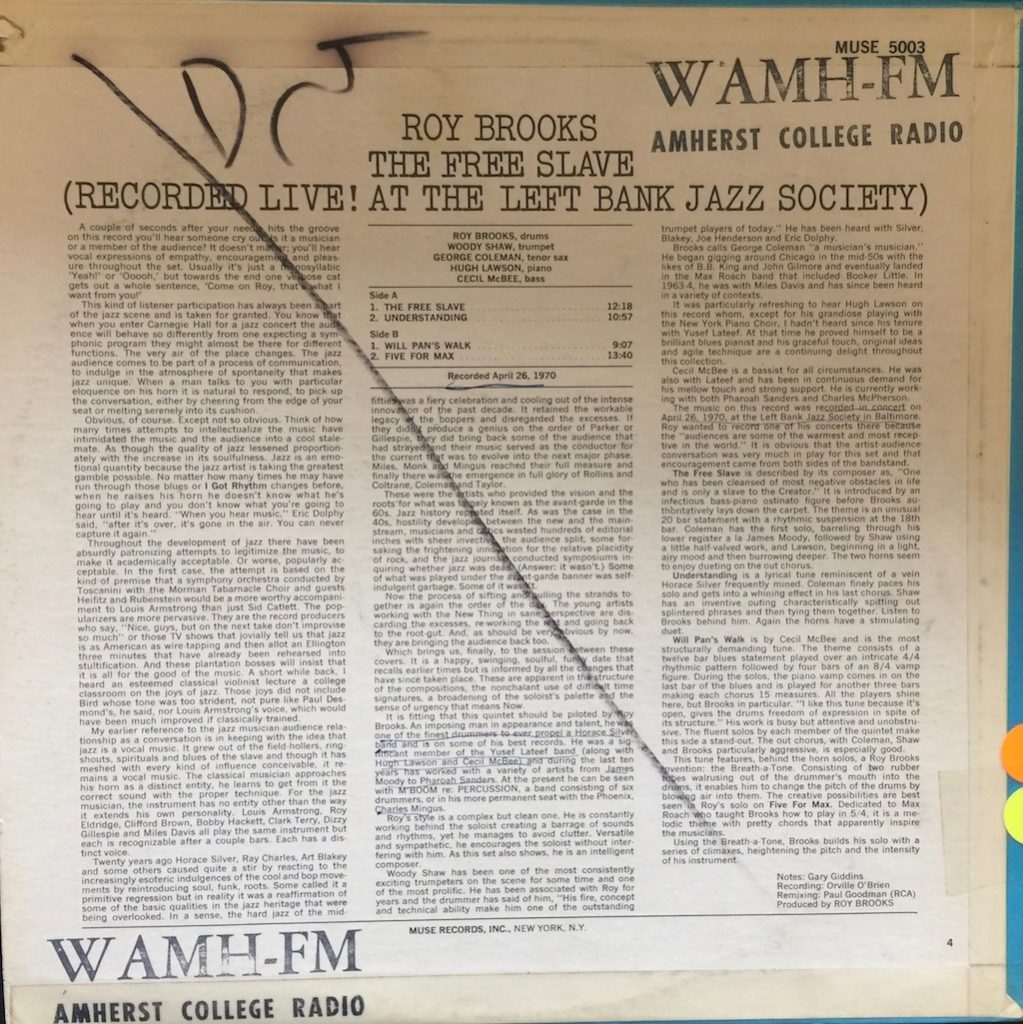 The album was originally released on the Muse label and the copy you see here is a white label radio station copy. Sonically, I wouldn't put this album in the top 1 or 5% of jazz records I have here, but it is so good musically and the live audience setting more than makes up for any shortcomings on that front. Not a particularly cheap record but worth hunting for.
Bill Hart Austin, TX May, 2019