LLOYD MCNEILL-ASHA AND BEYOND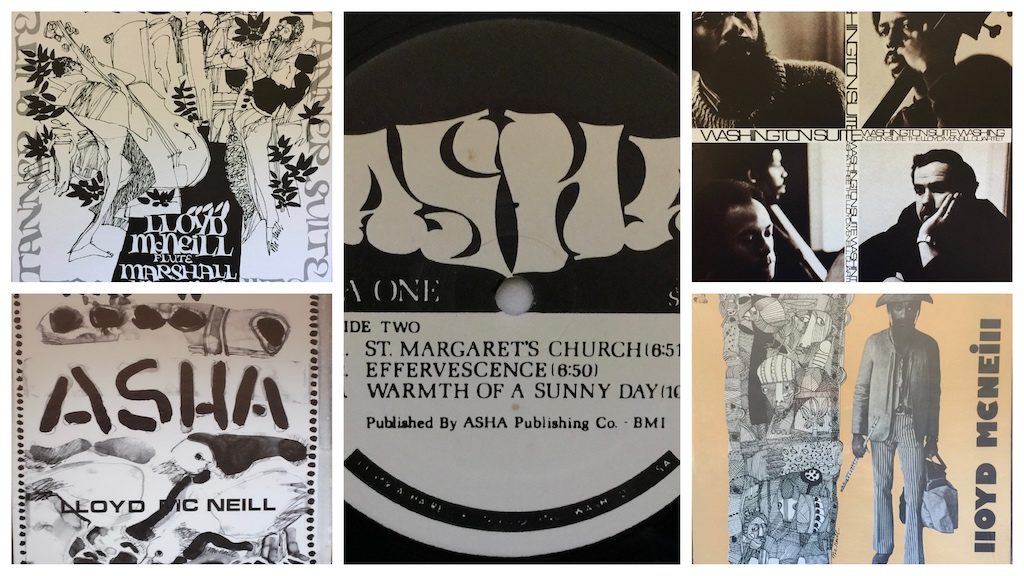 I've recently developed this thing for Lloyd McNeill, which started when a dealer friend of mine, Tosca Records, mentioned McNeill's Washington Suite. What he failed to tell me was that the record was scarce, and good copies are not only hard to find, but quite pricey.
I've been listening to a lot of spiritual jazz lately but Washington Suite is one of the finest pieces of music I've heard. It was composed by McNeill for a ballet in Washington, D.C. and released on McNeill's private label, Asha.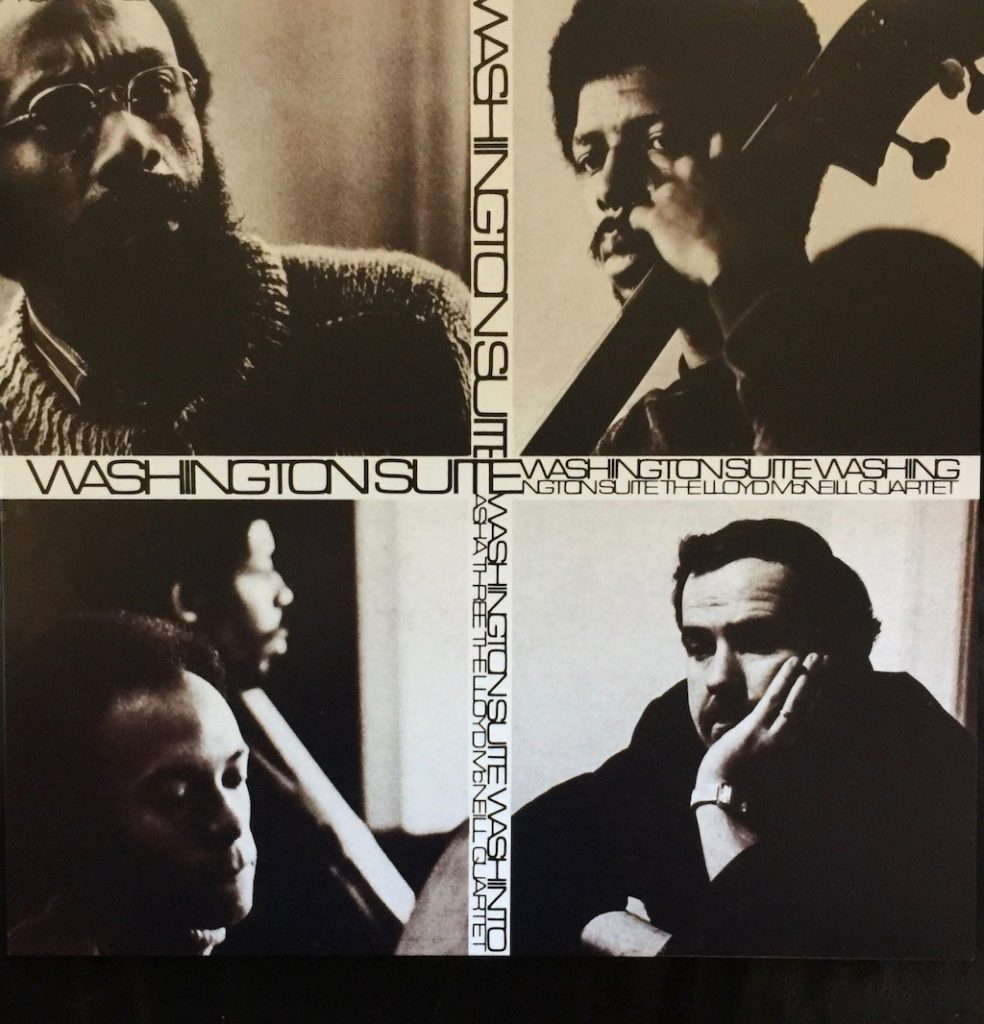 Original copies are truly scarce- not that this has deterred me from bidding on the odd copy that shows up- but until one lands here, I've been enjoying a copy reissued by the Soul Jazz label in London that will set you back very little. It is a needle drop—the master tape, I'm informed, is missing or lost. Soul Jazz's affiliate, Universal Sound, had reissued the album in 2011 and that reissue is itself out of print. But, Soul Jazz tells me that the new reissue is essentially the same.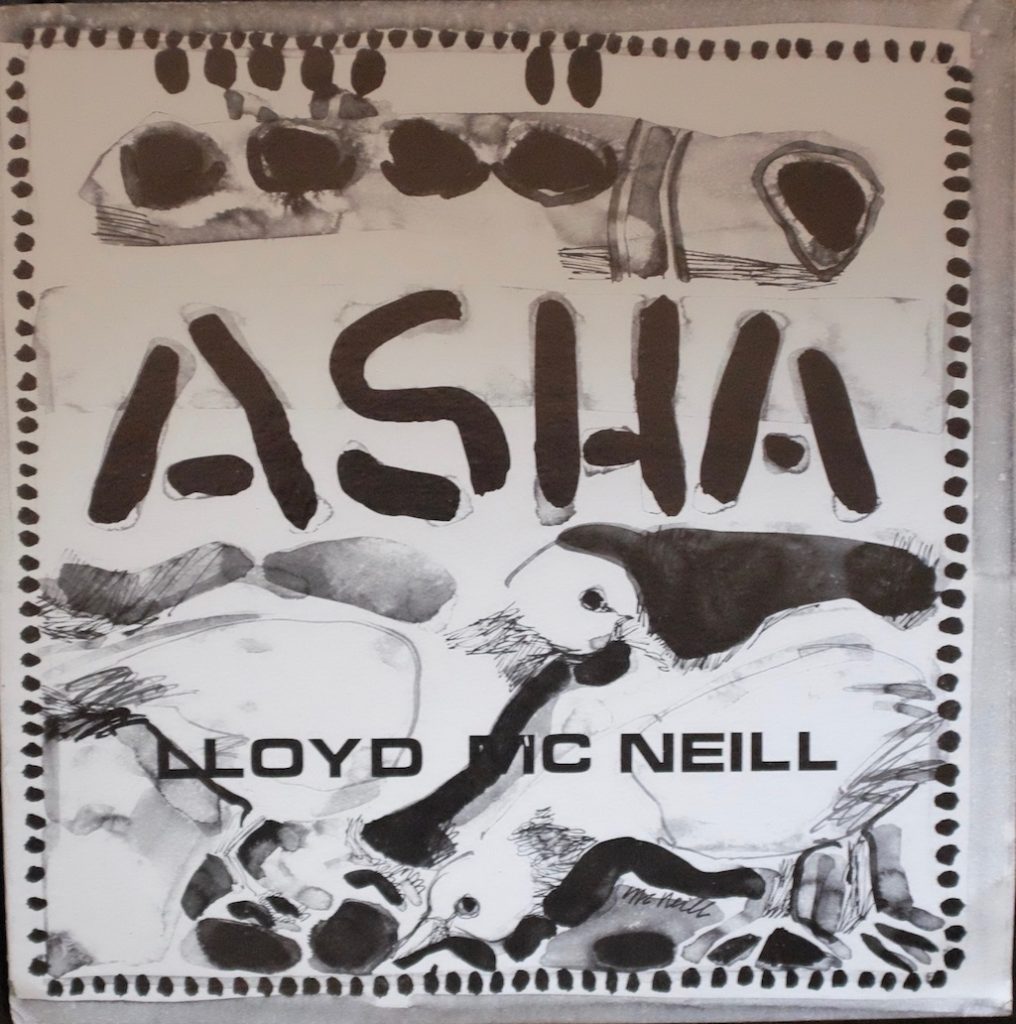 Second pressing of Asha with black and white jacket art
I did manage to score an early pressing of McNeill's Asha from a dealer outside of Philly who bought McNeill's remaining inventory some time ago. This record is stunning and the difference in vividness between the early pressings taken from the tape and later reissues is unmistakable.
My copy is actually a second issue, but it was done under McNeill's auspices, from the tapes, and has different artwork (also by McNeill) than the first pressings.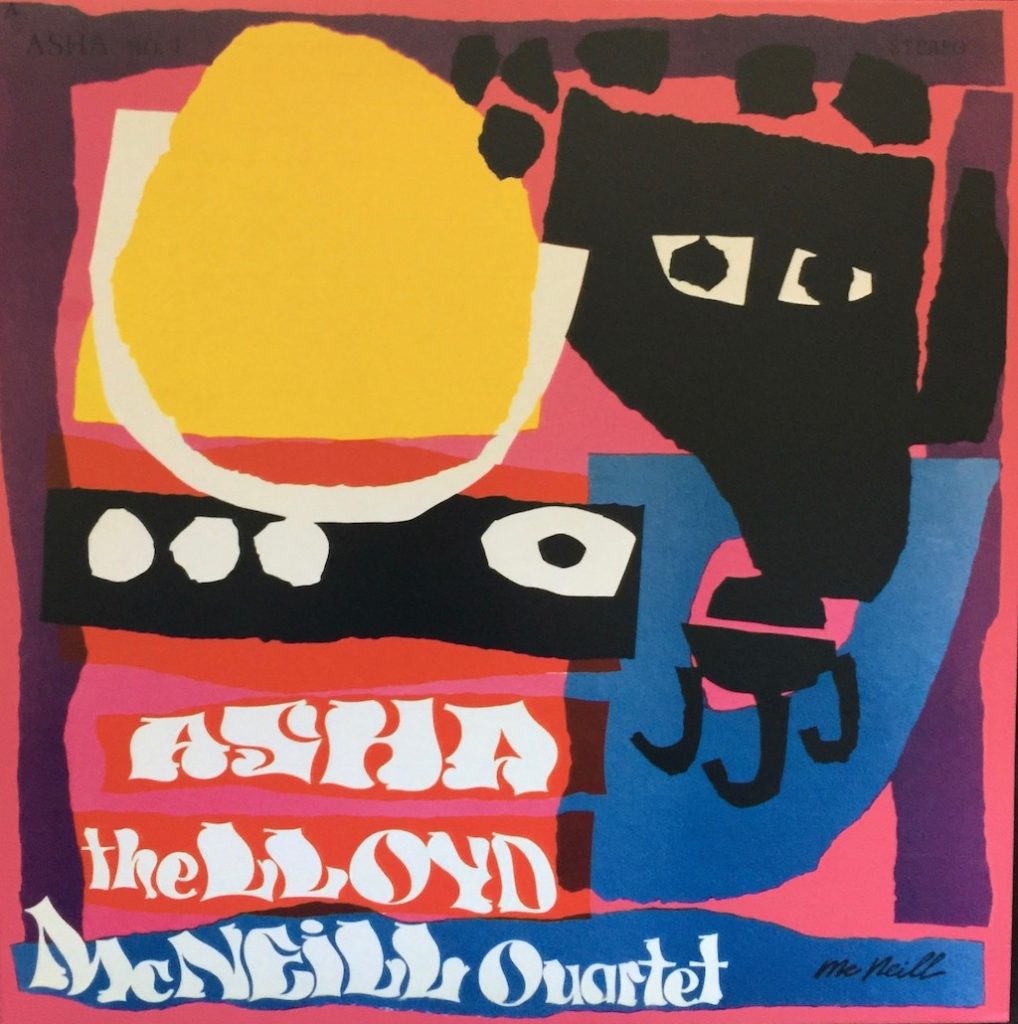 Soul Jazz reissue of Asha duplicating artwork from first pressing
It also has an indication on the back of the jacket that it is a reissue.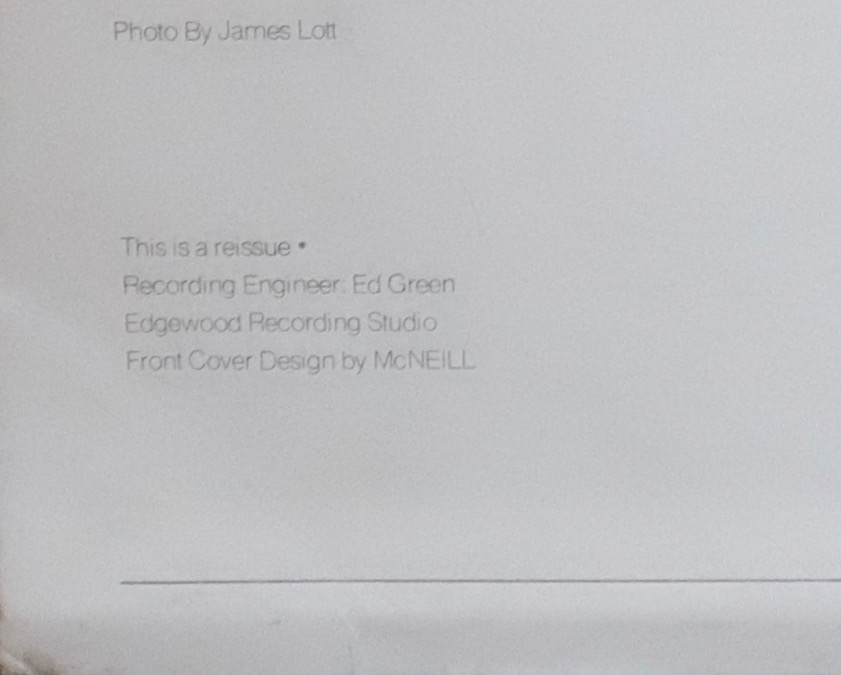 At the same time I bought Asha, I picked up a couple of later McNeill records from the same dealer[1]: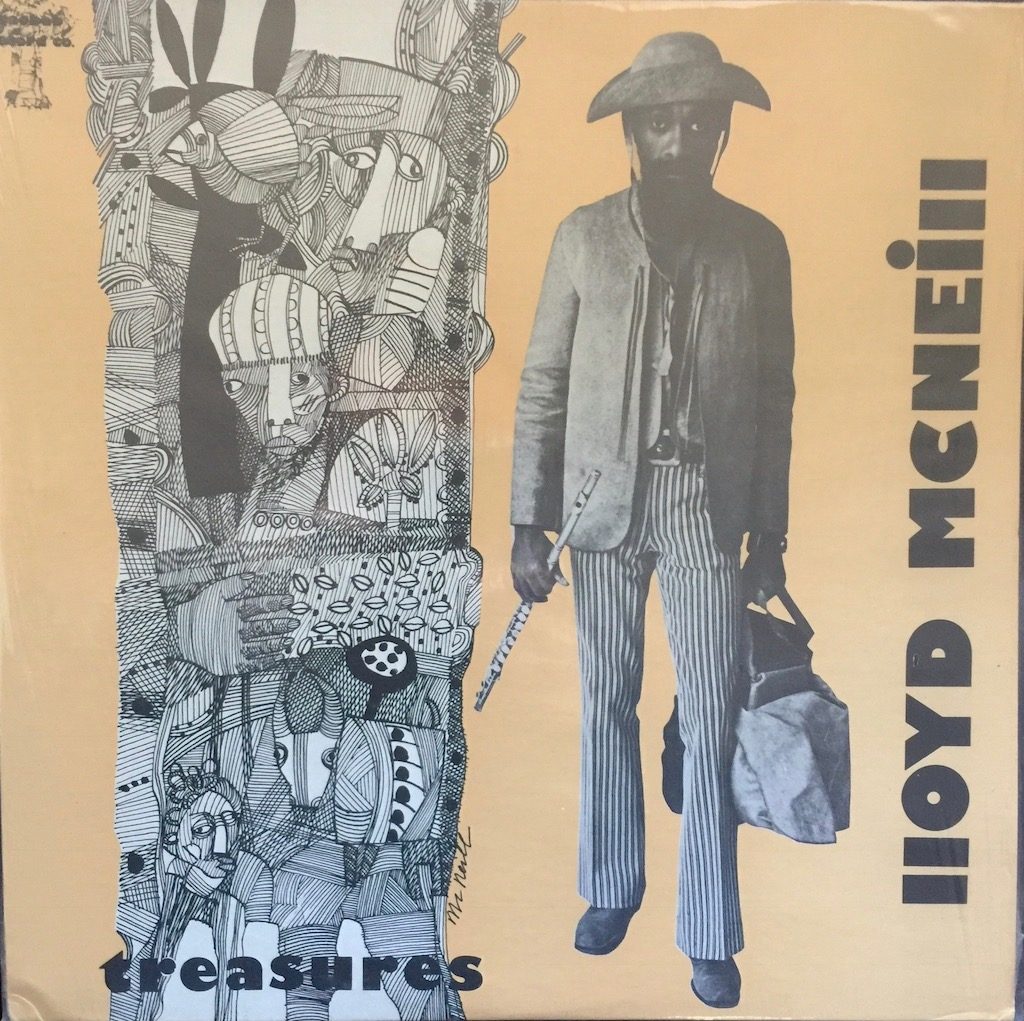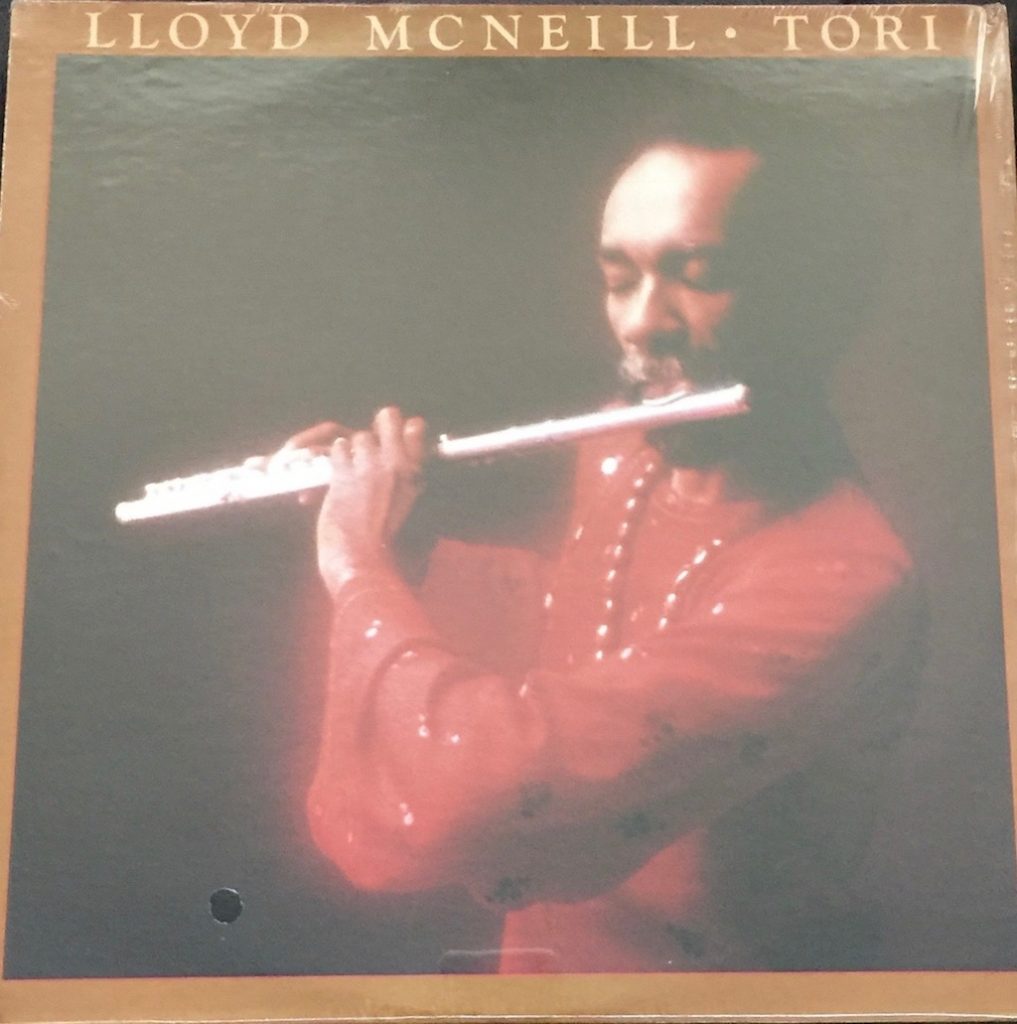 The one I'm still chasing, apart from Washington Suite is a collaboration with Marshall Hawkins called Tanner Suite, recorded live at the National Collection of Fine Arts in honor of African American artist Henry Ossawa Tanner during an exhibition at the Smithsonian of Tanner's work.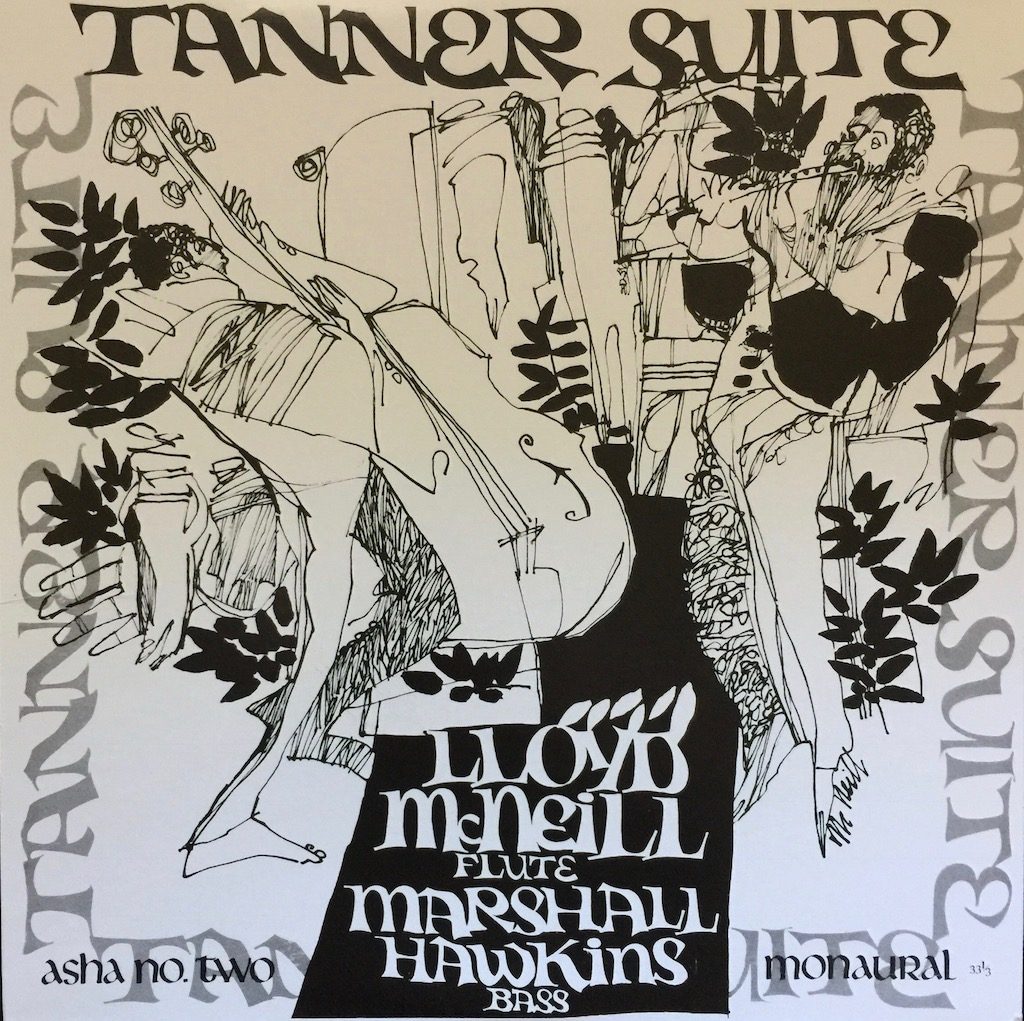 That record has also been reissued by Soul Jazz and is also a needle drop.
Among the Soul Jazz reissues, I think Tanner Suite may be the winner- perhaps because it is the rarest, and given that it is a mono recording, less seems to be lost in translation on the reissue. I do know that you'll spend a lot of money and a fair amount of time finding good copies of any of the early Lloyd McNeill records on the Asha label, so the Soul Jazz records make good placeholders, at a minimum. They are inexpensive and have good surfaces.

McNeill is an interesting man: he studied at the Ecole Des Beaux Arts in Paris, was friends with Picasso and is a painter and poet as well as a flutist. He went on to help establish the Jazz Studies Program at Rutgers University. Mr. McNeill's discography extends beyond the albums mentioned here and includes other records where he is either the featured artist or a performer.
This is more of an introduction than a review—yet another body of work by a creative genius whose art I have only recently discovered. McNeill maintains a website largely devoted to his visual art, and refers visitors to the Soul Jazz site for his recordings.
Bill Hart
Austin, TX.
March, 2018
_________________________________________________________________
[1] Whose website has some additional information and photos of McNeill.