Nathan Davis- Makatuka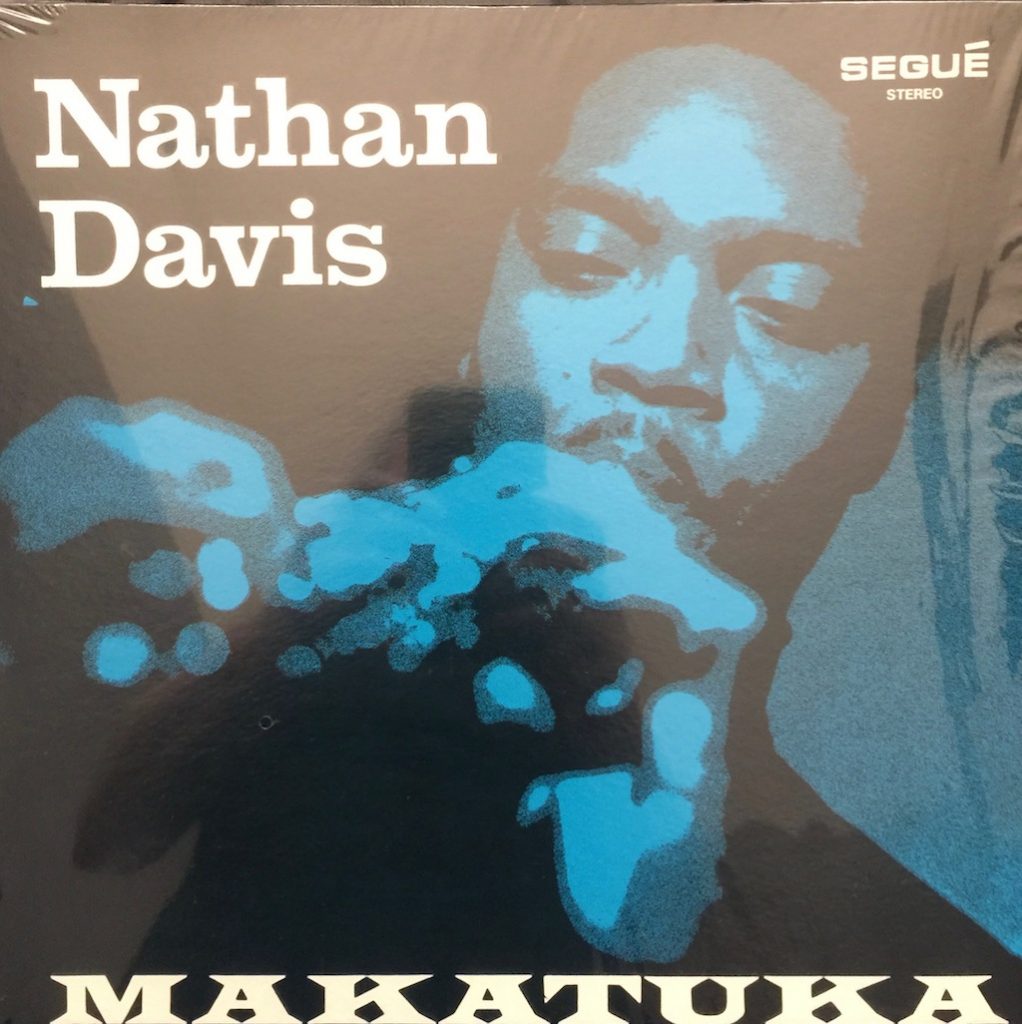 This album, released a year before the recently reviewed "6thSense in the 11thHouse," was recorded in the same Pittsburgh studio, by the same engineer, with a different band, the Nathan Davis Sextet. It also features a vocalist, Wheeler R. Winstead, whose soulful groove adds another dimension to an album chock full of surprises. This is a record of virtuoso horn playing, from the range of saxes and clarinet played by Davis (who could wring out just about every sound imaginable from those instruments) to some glorious trombone work by Nelson Harrison. These players are all seasoned pros and it shows. Interestingly, Mr. Winstead was a student at the time of the recording and was invited by Davis to perform on this recording after Davis heard him sing in the Pitt Jazz Band. The track, "I Want to Be Free" featuring Winstead's vocals just shines.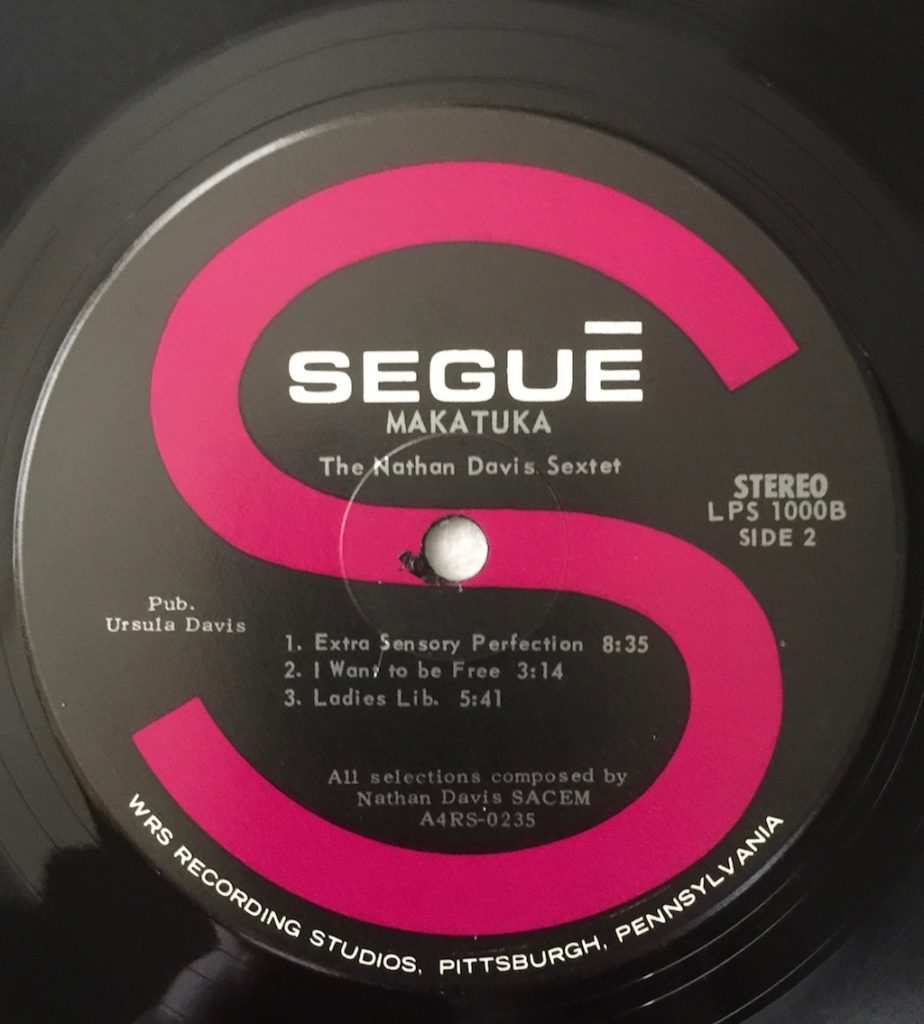 I had an opportunity to speak with Mr. Winstead about these sessions:
"I was there for the entire album. It was amazing to watch them put this together. There wasn't a lot of rehearsal- they just did it. I was 21 years old at the time the recording was done and although I had been in a recording a studio before- I was also a drummer—this album came together fast. There weren't a lot of takes and if memory serves, the album was basically recorded in a day."
"The engineer––Olaf Kuuskler—was really instrumental in bringing out the sound and making it all flow."
"For me, this wasn't about money- it was the opportunity to work with these great musicians and perform with them. After I graduated, I went to Boston where I worked for the Roxbury Defenders Committee. I later made u-turn in my life and became a youth missionary. For six years I lived out of the country in Jamaica, Puerto Rico and Brazil. I came back to the States and redirected my life again. This time with a focus on Africa, and less on music- though I still enjoy jazz and gospel. That led to me getting a Ph.D. in African Studies at Howard university. I'm now working at Howard at the Center for African Studies.
I would see Nathan occasionally when I'd go back to Pittsburgh and get to hear him and connect with some of other players, like Rodger Humphries and the other musicians that were on Makatuka.
My memory of this record is one I cherish- it was one of the turning points in my life and I'm glad to have been part of that legacy. "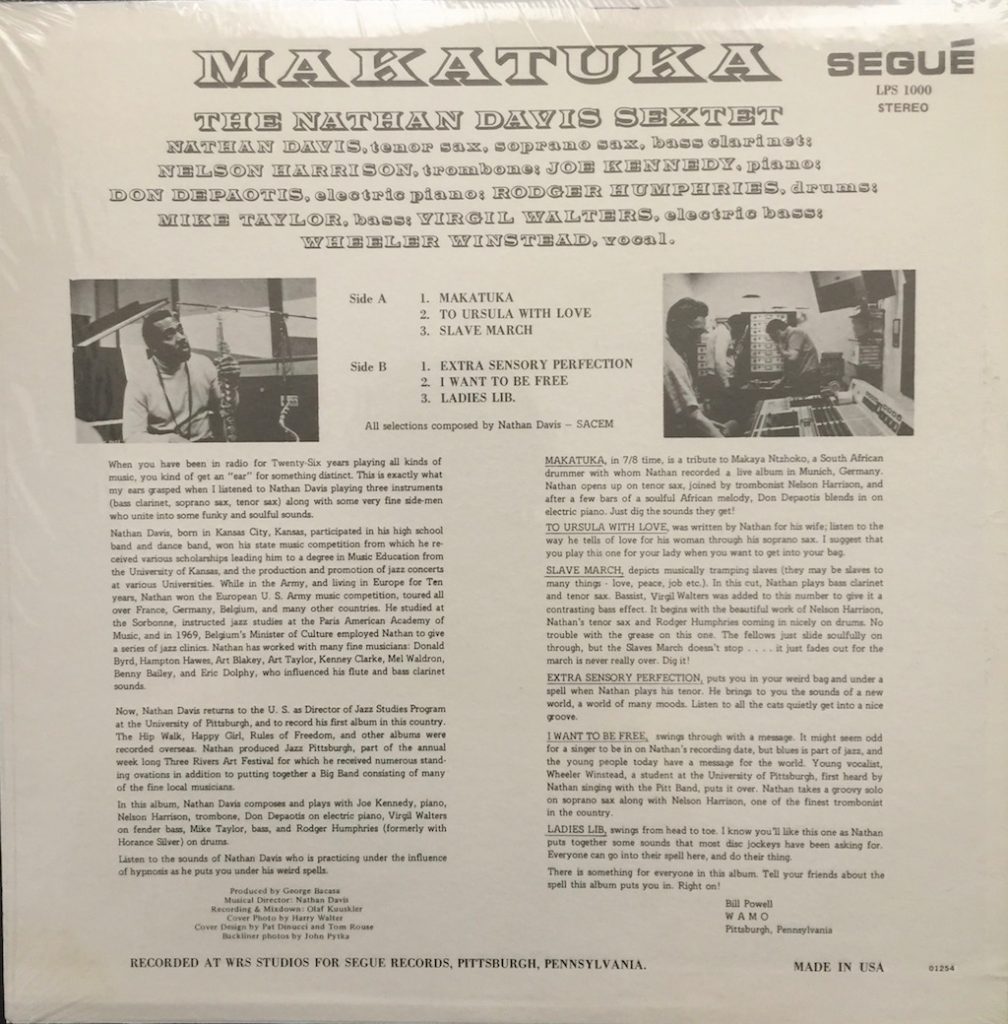 This album marked Davis' return to America after a seven-year stint in Paris, where he worked and played constantly, with the likes of Donald Byrd, Eric Dolphy, and Woody Shaw. When he did return, Davis began the jazz studies program at the University of Pittsburgh and really spread his wings as an educator, mentor and player.
This album, like "6thSense in the 11thHouse," is probably a "must have" once you've gotten a taste of Davis' playing style, which reflects a world of influences, from the Kansas City styles of his early years, to the more avant-garde modal and post-bop scene in which he played a significant part in Paris. By the time he returned to the States, he was a well-seasoned leader who could compose, improvise and play virtually any style.
Davis defined what it means to be a professional jazz musician- look for the interview where Art Blakey calls him and says "bring your horn," "we're playing down at the Crawford Grill" (a legendary jazz venue that was located in Pittsburgh's "Hill District"). Turns out, this wasn't the first time Davis played with Blakey, who was so taken with Davis he asked him to take over Wayne Shorter's spot in Blakey's band back in the '60s. Davis declined because he wanted to stay in Paris.
Nathan Davis has enjoyed a resurgence of interest due in part to the recent issue of a three record set of unreleased material by Sam Records—the ORTF Recordings from 1966-67. That set, which sold out quickly, is being reissued as a second pressing.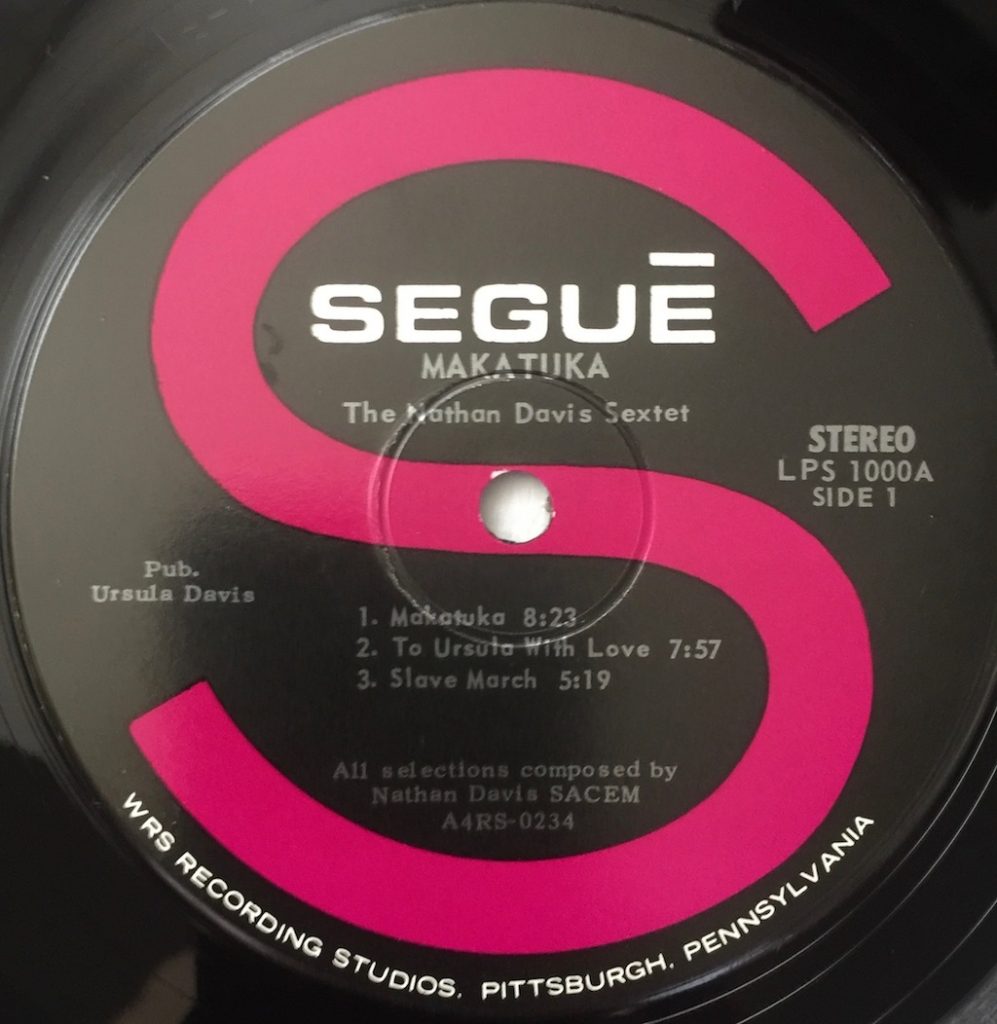 These Pittsburgh recordings, from the early '70s, aren't quite so easy to find. There is a 2017 issue of Makatuka, but I know nothing about its provenance. I'd seek out an original pressing. I got mine from the same E-bay seller who had those sealed promo copies of "6thSense." Worth doing a little digging.
Enjoy.
Bill Hart
Austin, TX
April, 2019
My thanks to Wheeler Winstead for his memories of the recording and giving this piece a voice.