Prog Rock Obscurities – by Ken Golden[1]
Any list of recommended albums is simply a snapshot representing a momentary state of mind. Here are 10 prog rock albums that will require some digging but if you are a fan of the genre you will be rewarded. Don't think of this as a definitive "top 10" just 10 great ones in no particular order: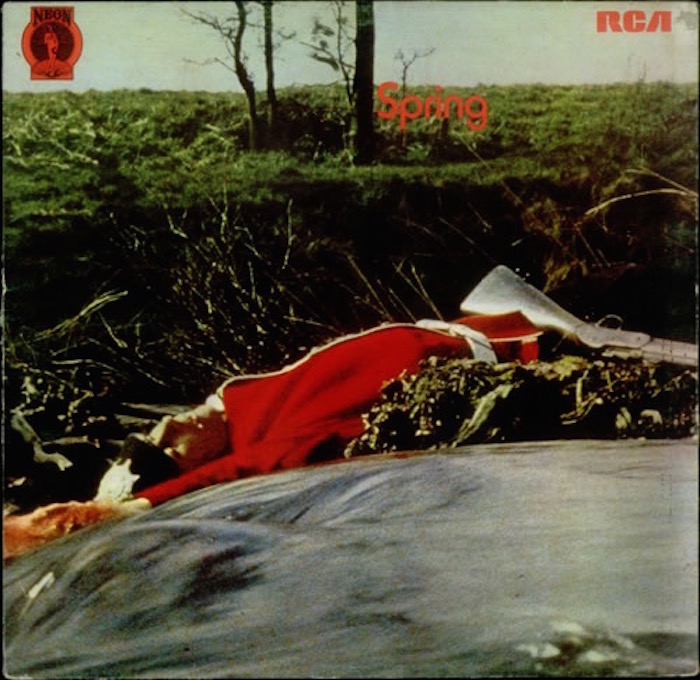 Spring – same (RCA Neon). Neon was RCA's answer to Philips Vertigo label. In fact they poached Vertigo founder Olav Wyper and he set up shop offering similar fare. Spring was from Leicester in the UK. Their sole album was released in 1971. Lead vocalist Pat Moran had an emotion filled, plaintive style that wasn't all that dissimilar to Phil Collins. A myth developed over the years that Spring featured three Mellotron players. In fact there was simply one Mellotron at Rockfield Studios but three members of the band played it during the course of recording the album. If you are a fan of the "holy 'tron" (as we like to call it around these parts) this is THE ONE.
After a long stint as house engineer at Rockfield, Pat Moran became a very successful producer working with Robert Plant. Drummer Pick Withers went on to become the drummer for Dire Straits. Guitarist Ray Martinez had a long career as a session guitarist.
This album has prog written all over it. The sleeve is a triple fold out with photographic artwork from the legendary Keef. Original copies of the album are quite scarce and frequently sell in the "if you have to ask you probably can't afford it" region. Unfortunately the album never received an official vinyl reissue. The best alternative is in the digital realm. Here at Laser's Edge we reissued the album from the original master tapes. Mastering was handled by the esteemed Bob Katz. We uncovered three unreleased tracks and the set features liner notes from Rockfield Studios owner Kingsley Ward. This version is out of print but copies are floating around. The German Repertoire label cloned our release and has identical tracks and sound. Recently it was reissued on CD again, this time via Esoteric Recordings, who generously included a bonus CD featuring tracks from their unreleased second album.
Very British and very great.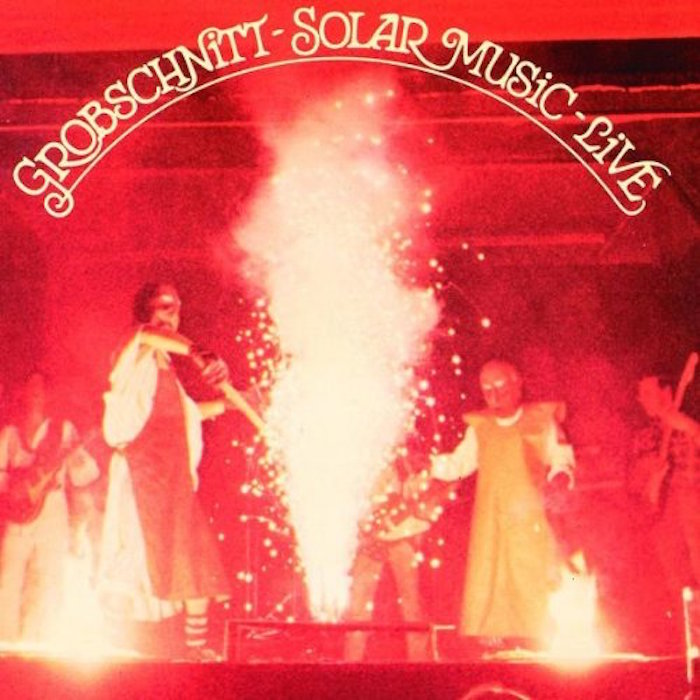 Grobschitt – Solar Music Live. Grobschnitt was a successful German band that recorded for Metronome's progressive Brain imprint. Due to the marathon nature of their live performances they were nicknamed "the German Grateful Dead". Musically there was no similarity. Their earliest music had more of psychedelic tinge but symphonic rock elements crept in to the mix. Their second studio album Ballermann had a side long track called "Solar Music." The track became a mainstay of their live performances and it expanded into a near one-hour tune. Apart from the short opening vocals it's an instrumental piece that features fierce soloing from all musicians. This one blasts off into deep space with all guns blazing. It's a wild cosmic ride that will exhaust you by the end. I've long regarded this as one of – if not THE – greatest live recordings of all time.
Luckily original copies are available at earthbound prices. It was also recently reissued on vinyl by Universal as part of their "Back To Black" series. I can't swear that Universal went back and pressed from their original parts.  More than likely they used a hi-res digital source as their master.  Regardless they did a fine job with it.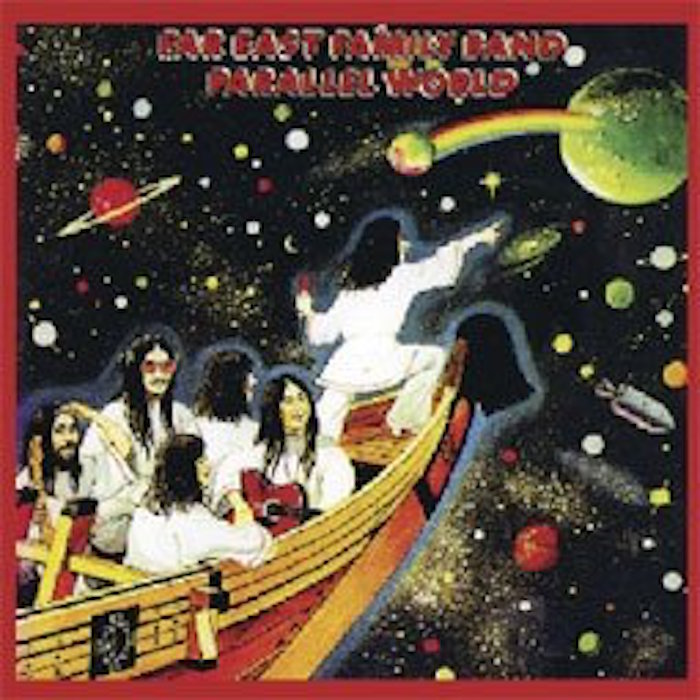 Far East Family Band – Parallel World (Mu Land) FEFB was Japan's answer to Pink Floyd. The band was formed by guitarist Fumio Miyashita and Masanori Takahashi. The latter you may well know by his nickname Kitaro. Yeah – this is where the mainstay of the new age movement made his bones. The band fell under the spell of German keyboardist Klaus Schulze who remixed their previous album and produced Parallel World. This 1976 album bears the Berlin school imprint of Schulze blending strong electronic elements with Meddle-period Pink Floyd. Toss in some traditional Japanese folk sounds for good measure and you've got one hell of an album.
There were two different pressings of the album with the later reissue featuring different cover art. An album that won't break the bank.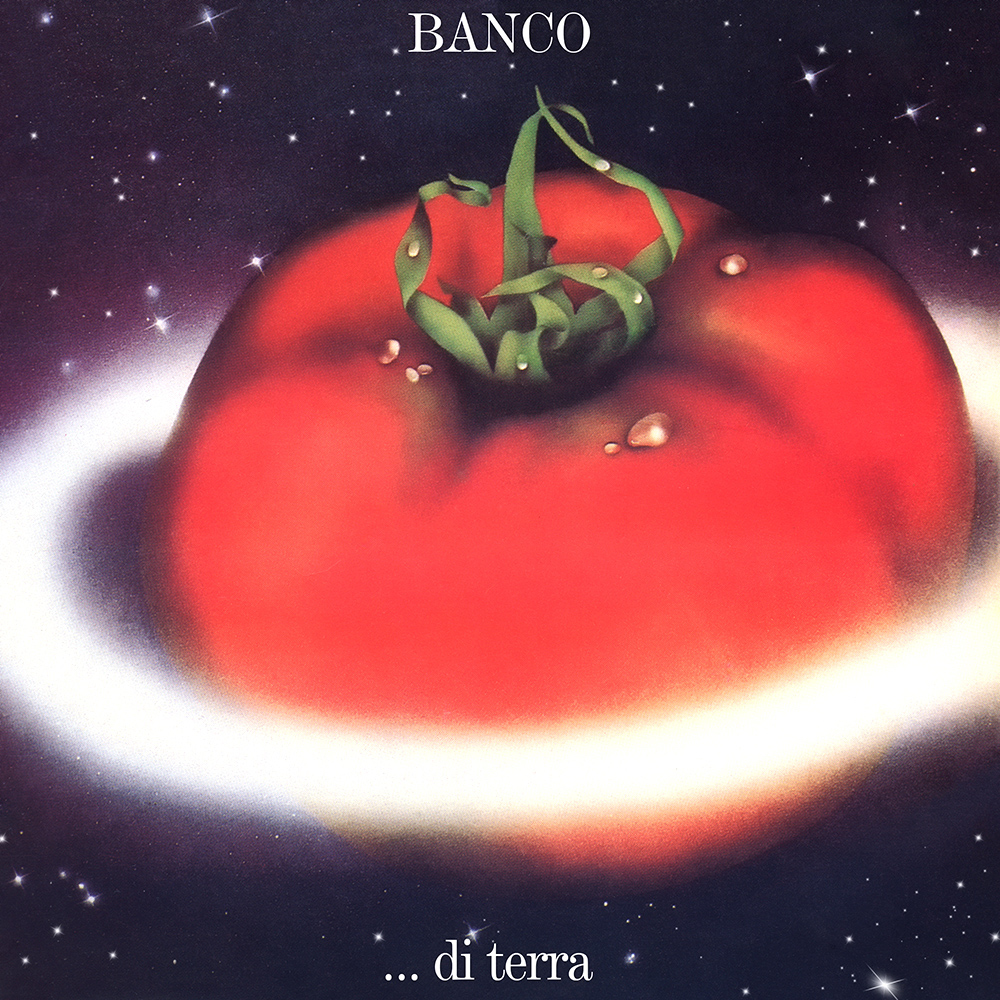 Banco – Di Terra (Ricordi) Formerly known as Banco del Mutuo Soccorso, they are one of the two most famous Italian prog rock bands. Both BDMS and their Ricordi label mates Premiata Forneria Marconi became popular due to their association with Emerson Lake & Palmer's Manticore label.
The band was fronted by the operatic vocalist Francesco Di Giacomo and complemented by the keyboard pyrotechnics of the Nocenzi brothers – Gianni and Vittorio and guitarist Rodolfo Maltese. Banco's music had a strong classical element as the foundation for their sound – something that progheads now refer to as "Rock Progressivo Italiano".
By the time of their 8th album, their name had been shortened to simply Banco. Di Terra is an unusual album in their catalogue. While Di Giacomo wrote a poem upon which the album is based he did not sing on it. It is an instrumental album that fuses the band with Orchestra dell'Unione Musicisti di Roma. The two ensembles mesh completely. It's not the overblown mess you hear from bands like Ekseption. This album has a maturity and cohesiveness that few prog albums have matched. The album was released in 1978, at the point when prog was on life support. It was – and still is – quite a statement.
Vinyl copies are quite common. This one should not cost you an arm and a leg.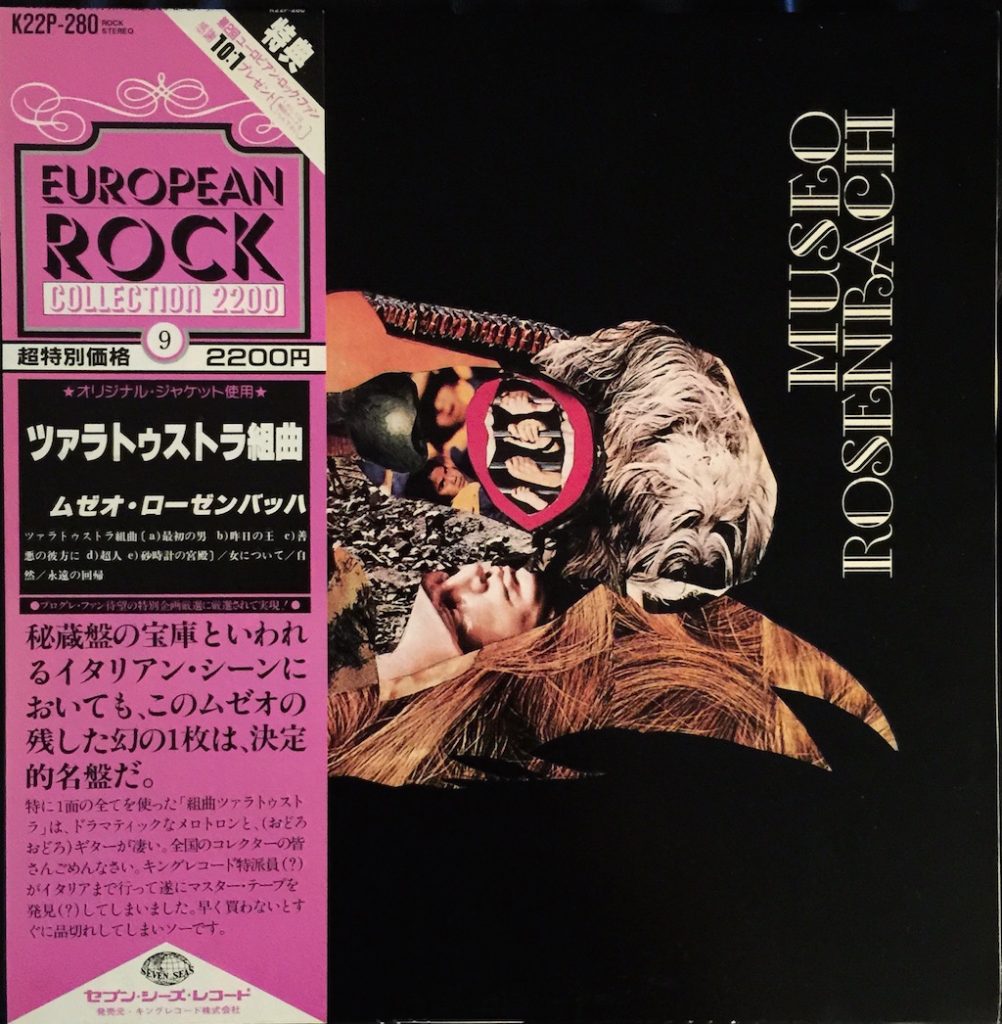 Museo Rosenbach – Zarathustra (Ricordi) Without Banco del Mutuo Soccorso there probably wouldn't be Museo Rosenbach. The influence is clear but it doesn't make Zarathustra any less of a musical statement. Until their recent reformation this was considered by many to be the best "one and done" band from Italy's RPI scene. In fact it's often referred to as the best prog album of all time from Italy. It's hard to make an argument against it.
OK so what's the big deal about a 40 minute concept album based around Nietzsche's "Thus Spoke Zarathustra"? Well it's the total package: impassioned operatic vocals, ripping guitar leads, and a complete arsenal of keyboards with Mellotron featured prominently. This album is the epitome of the Italian prog sound.
Original Italian vinyl is in the stratosphere these days. A four figure album but here are good alternatives.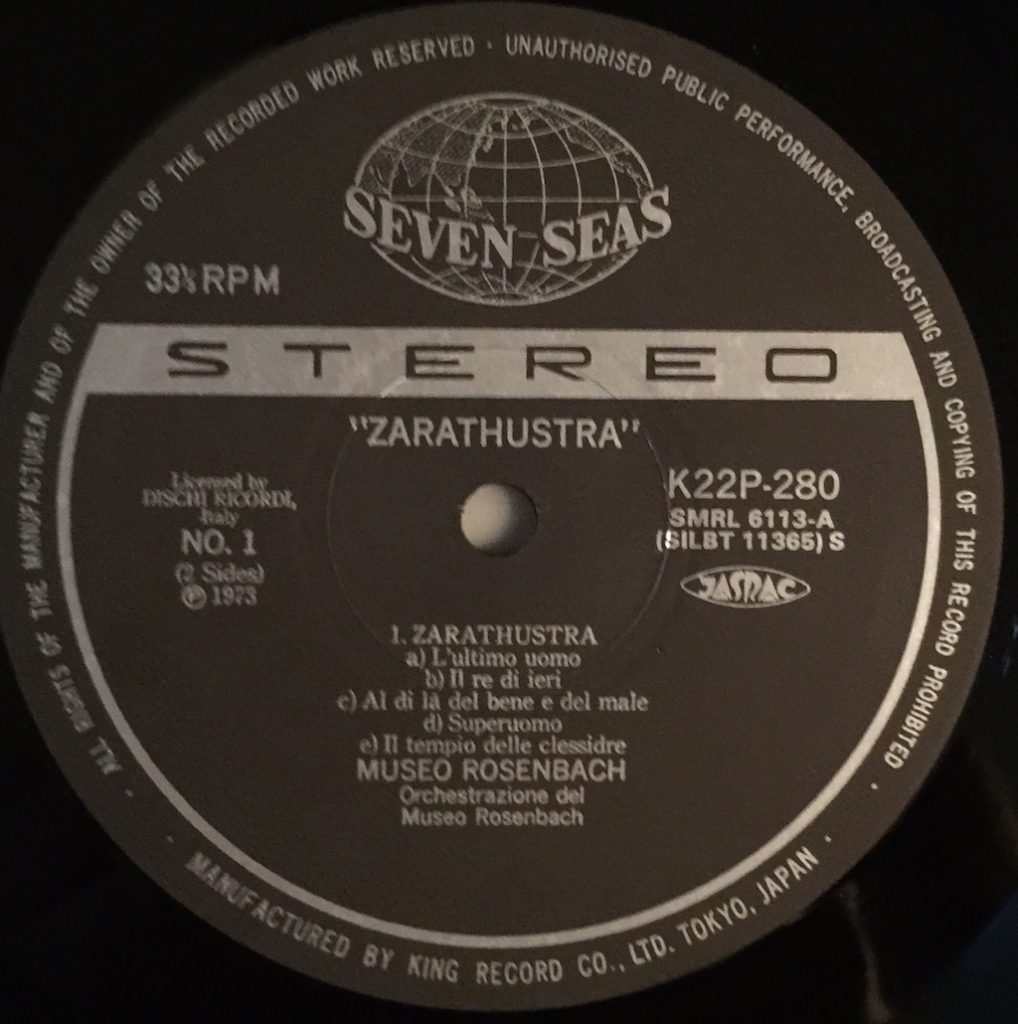 In the early '80s King Records of Japan started up an excellent series of European prog rock reissues and put them out on their Seven Seas imprint. The sound is superb and in many ways better than the original. In 1990, the Italian record shop and label Contempo did a vinyl reissue which is rumored to be excellent. In 2009 Sony reissued the album yet again but I would be skeptical of great sound. On the other hand…it's cheap.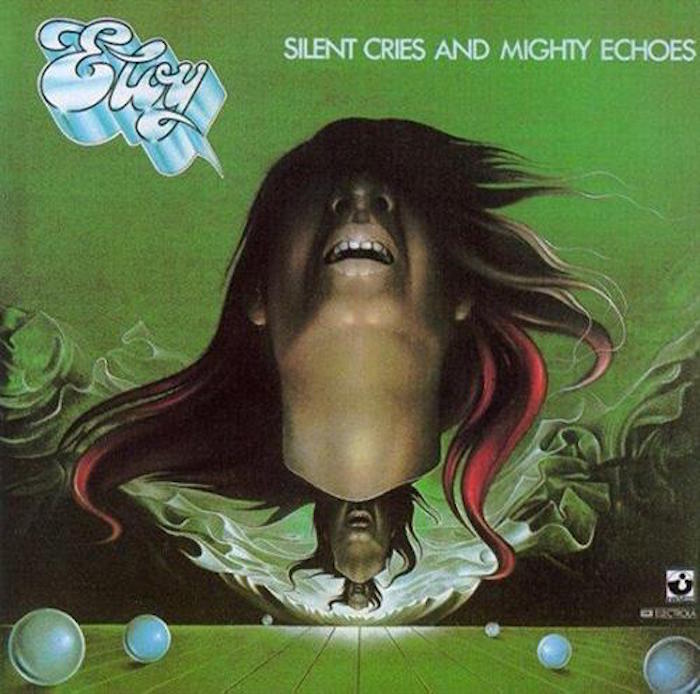 Eloy – Silent Cries And Mighty Echoes (Harvest/EMI) By the late 70s, Eloy was the most popular rock band in Germany, reportedly selling over 100,000 copies of their releases. Silent Cries And Mighty Echoes is one of their great ones – and they had many. The band is still active, always led by guitarist/vocalist Frank Bornemann. Frank's heavily accented vocals are a bit of an acquired taste but eventually they become secod nature once you dig through the band's catalog.
If imitation is the sincerest form of flattery, the members of Pink Floyd must have been very flattered back then. Over the course of the '70s, the spacier elements of Floyd found their way into the Eloy soundscape. If you are a fan of Wish You Were Here you'll have lots to dig into here.
This is a fairly common album that shouldn't set you back very much at all.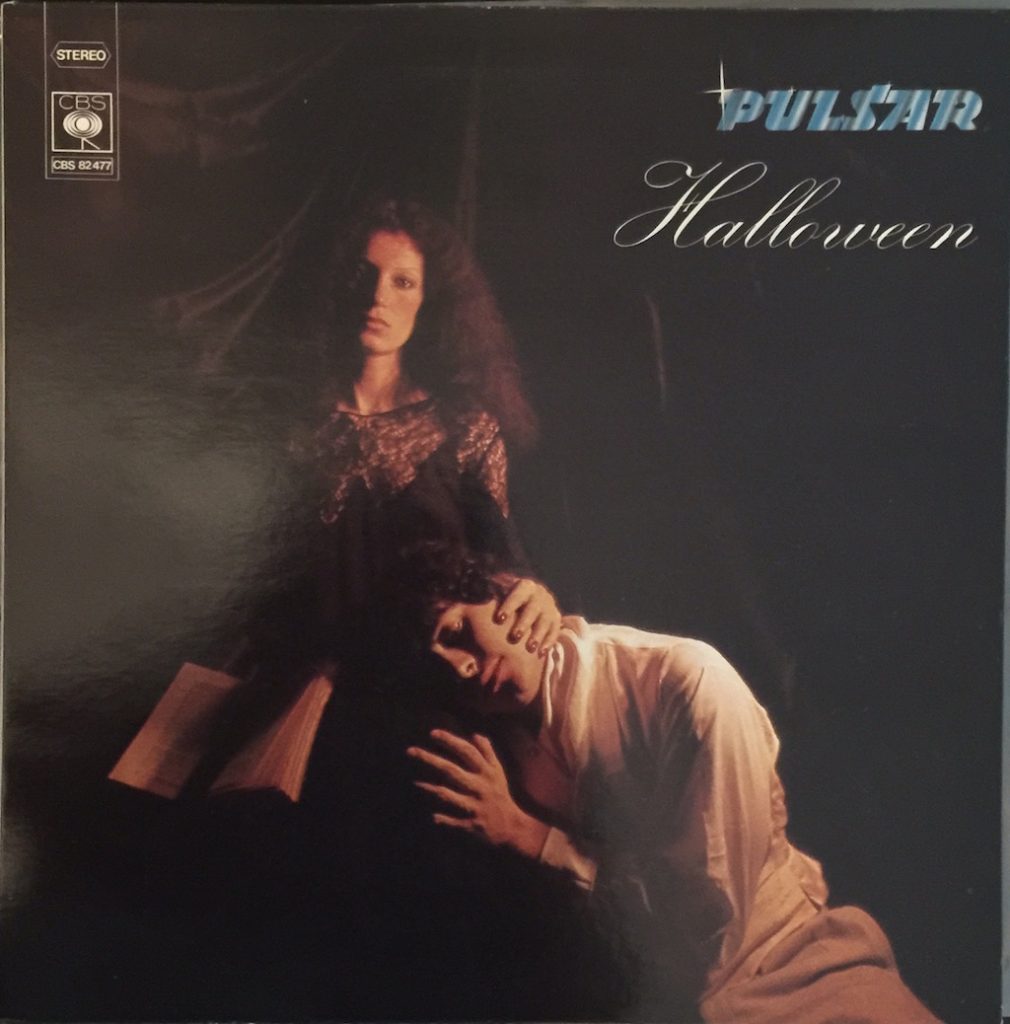 Pulsar – Halloween (CBS) The third album from this French ensemble is considered to be their highpoint although their previous two efforts aren't far behind. Prog rock fans love the Mellotron and Halloween has a lot of it. The album has a very dark and ominous sound living up to the theme of the album. If you are a fan of Gabriel-era Genesis you'll definitely enjoy this one. Vocals tend to be sparse but they are sung in English which is a plus for some listeners. Like The Lamb Lies Down On Broadway? You need to check this one out.
Easily available as the original French CBS pressing as well as the later authorized reissue on Musea. I would suggest going for the OG.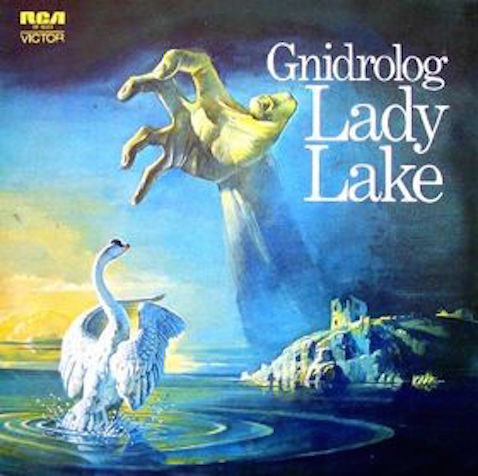 Gnidrolog – Lady Lake (RCA) Gnidrolog was a rather eclectic band, recording two excellent albums for RCA but they never seemed to draw much of a fan base. Their 1972 second album, Lady Lake, freely draws influences from their British contemporaries. John Earle's flute leads to the obvious comparison to Jethro Tull and early King Crimson. When he switches over to sax the Van Der Graaf Generator vibe creeps in. The heavy guitar breaks will have you thinking Wishbone Ash. It's a well-done mash up of styles that typify the "whole being greater than the sum of its parts."
Original UK pressings on RCA will set you back a bit. Not wallet crushing but certainly no bargain. Other vinyl alternatives include the recent reissue on 4 Men With Beards (real hit or miss label) and the latest one from Music On Vinyl. While MOV tends to work from hi-res digital sources, their pressings tend to be flawless and probably a better bet.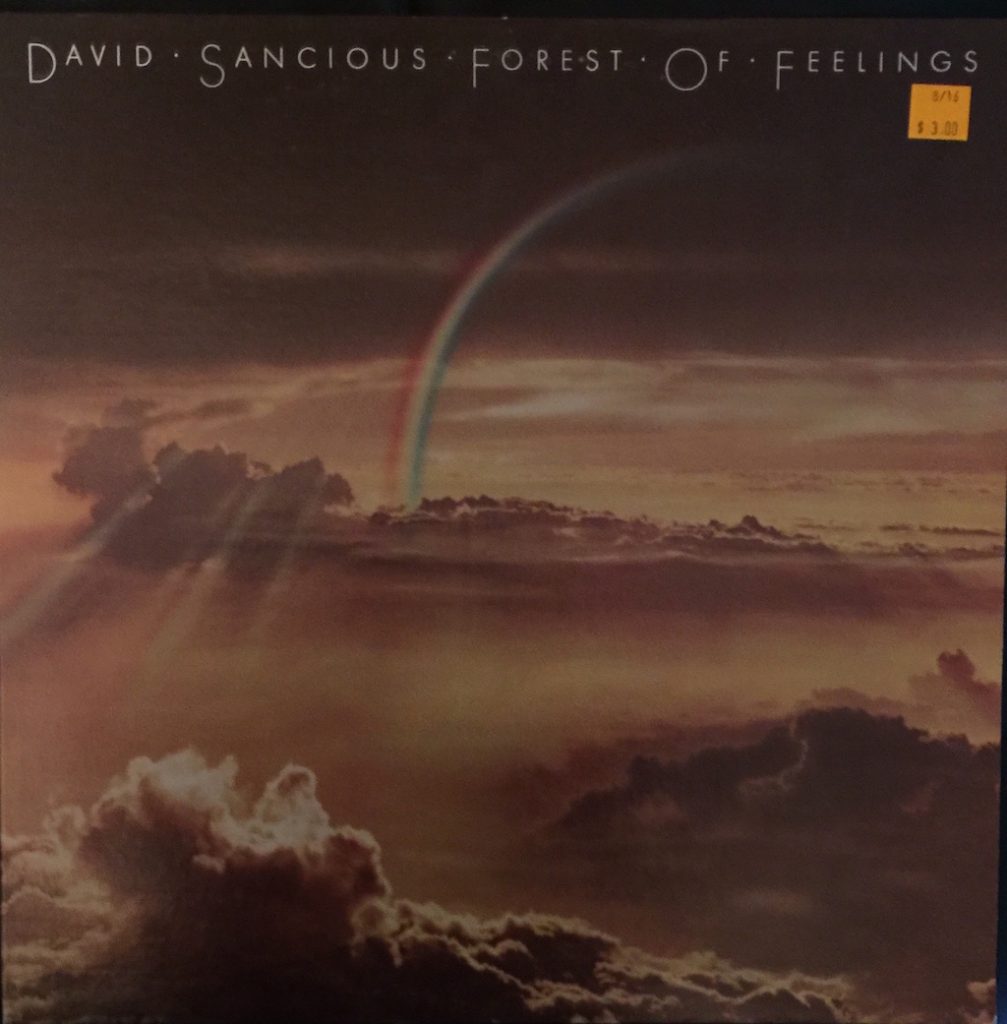 David Sancious – Forest Of Feelings (CBS) This one is a bit of a cheat since it focuses on a sister genre of progressive rock – fusion. In this case there are enough prog elements present for inclusion. David Sancious was an original member of Bruce Springsteen's E-Street Band. Many years later he worked with Peter Gabriel. In between he was an in-demand studio and touring musician but he had an excellent solo career as well. Forest Of Feelings is one of two essential albums that Sancious recorded for CBS, the other being Transformation. Sancious is not just an incredible keyboardist, he plays the hell out of the gee-tar as well. He is an avowed prog fan. When he toured for the Forest Of Feelings album the band used to medley parts of Close To The Edge. You can hear the prog influences all over this album. Sancious is backed by bassist Gerald Carboy and ex-E-Street bandmate Ernest "Boom" Carter on drums. Think Emerson Lake & Palmer meets Return To Forever.
This one (as well as Transformation) turns up in the used bins frequently for next to nothing. If you paid $5 for either you probably paid a buck or two too much. Mastered by Bob Ludwig it's a stone cold killer. Run don't walk to find a copy.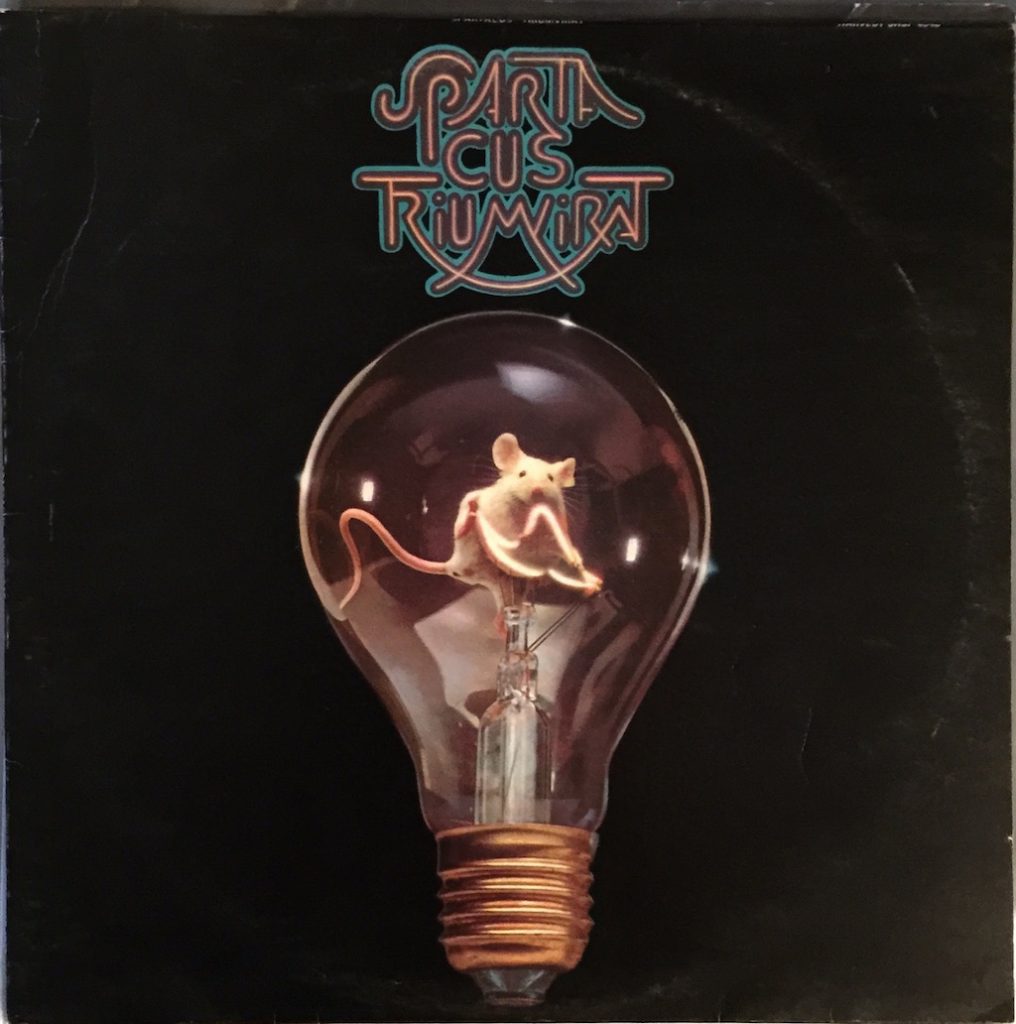 Triumvirat – Spartacus (Harvest/EMI) Here's another common album that you might have flipped past in the bargain bins over the years. For most prog fans Triumvirat are second nature. If you are going to copy why not copy from the best? Prodigiously talented keyboardist Jürgen Fritz was heavily influenced by Keith Emerson and the music of Triumvirat follows the ELP blueprint note for note. Like ELP, Triumvirat was a trio that apart from Fritz featured vocalist/bassist Helmut Kollen, and drummer Hans Bathelt. The title says it all – this is a concept album built around the story of Spartacus. Kollen was a superb vocalist whose life was cut short after this album was recorded. The album is packed to the brim with bombastic keyboard work and the musicianship is insane. Love Brain Salad Surgery? This one has your name written all over it.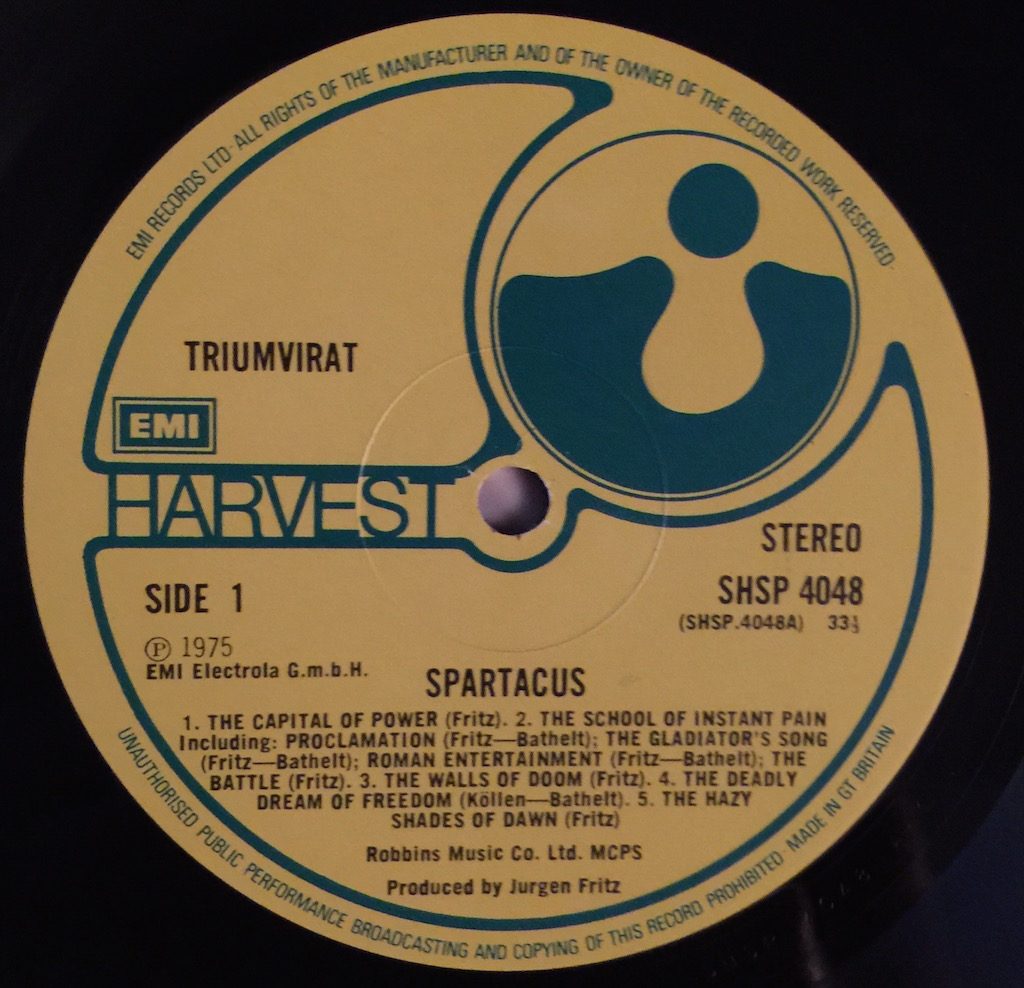 The band was relatively popular in Germany and the US edition of the album went fairly high on the Billboard charts. While a German pressing on Harvest is preferable, the common US pressing on Capitol is always available at any used record shop for next to nothing.
_____________________________________________________________________
[1] Ken is the owner of The Laser's Edge, which was formed in 1987 to distribute rare and obscure prog rock recordings. Since that time, Ken has some reissued some seriously rare recordings, and started a number of different record labels that cater to prog, psychedlia and fusion as well as current releases from active bands. A more in-depth sketch of Ken and his companies, which are known world-wide as an essential resource for prog rock, can be found here. You can find Ken and his companies here: