"Songs in the Key of Life"—Stevie Wonder (1976) Added to the National Recording Registry: 2005
Essay by Bill Hart (guest post)*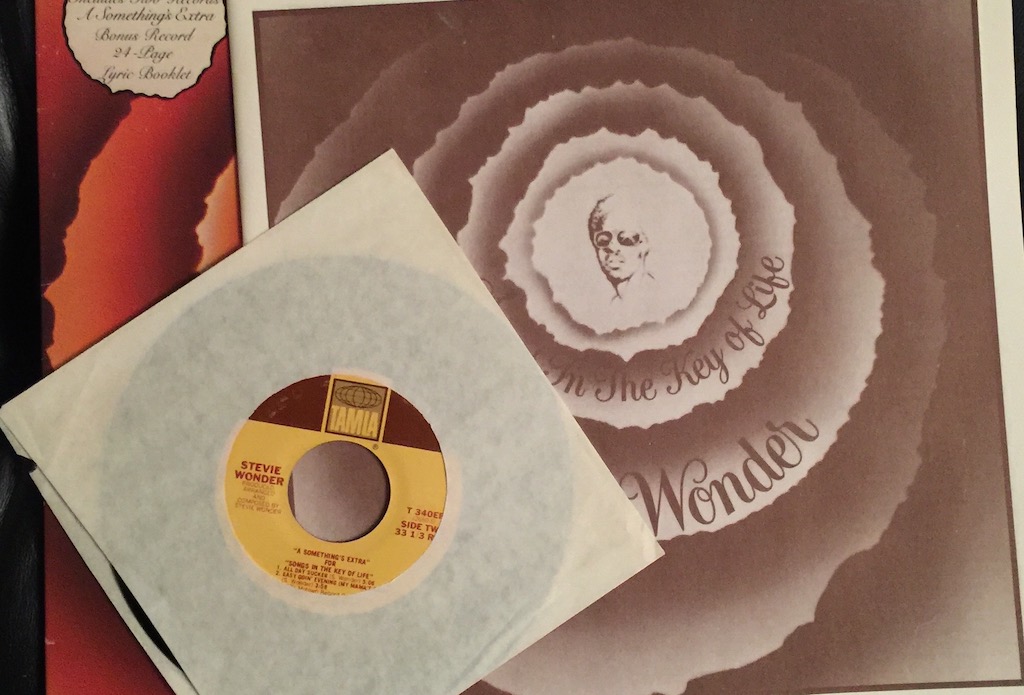 How does one judge the importance of a work of recorded music? Stevie Wonder's "Songs in the Key of Life" enjoyed enormous popularity and sales; had a profound influence on other musicians and garnered critical accolades from reviewers. Yet the musical significance of this album is still not fully explained by these conventional measures.
The significance of "Songs" as a groundbreaking album seems only to have grown over the years. Its influence is evident in everything from R&B and hip-hop to jazz and modern pop music; it laid the foundation for much of what followed in the works of artists like Prince and Michael Jackson. The plaudits by reviewers are still being written, four decades after the album's release.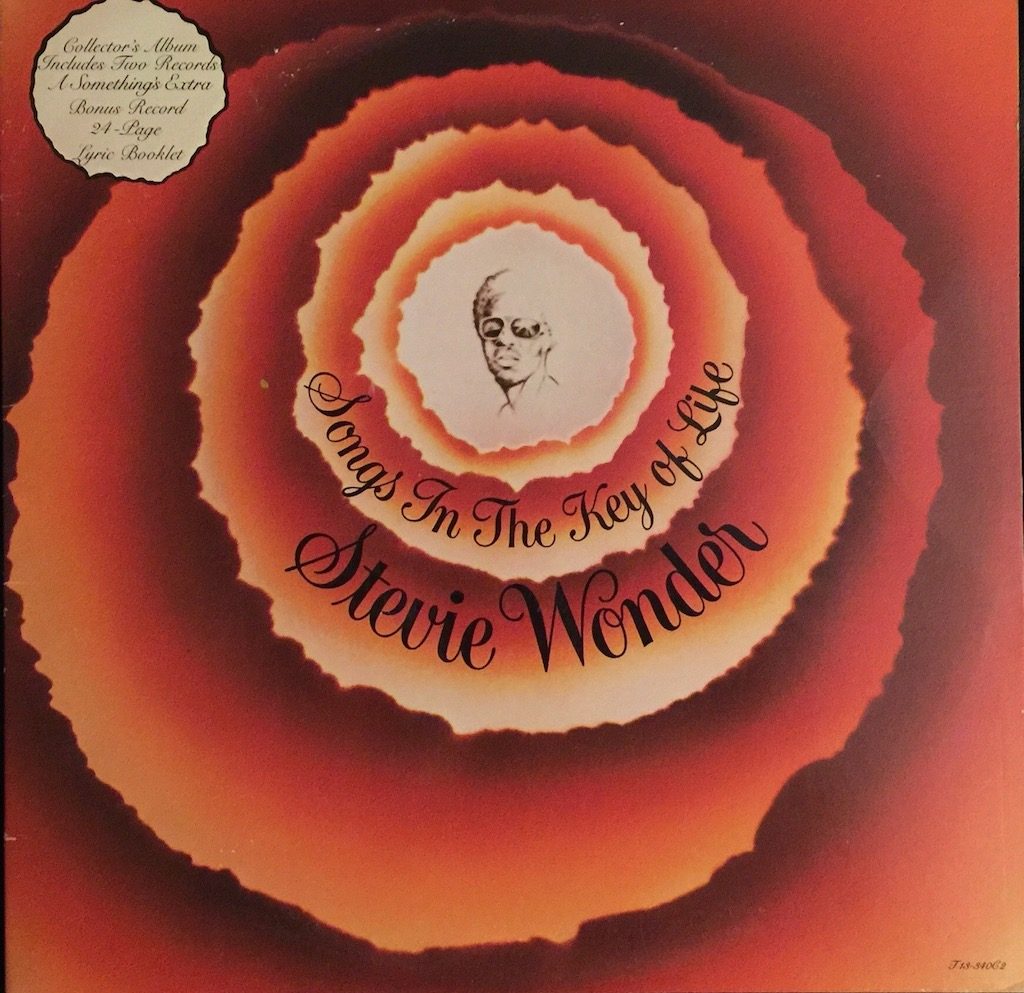 At the time of "Songs'" release, Stevie Wonder had already achieved superstar status. This, the last of three albums in what is now regarded as a definitive trilogy at the peak of Mr. Wonder's musical power—starting with "Innervisions," followed by "Fulfillingness' First Finale" and culminating with "Songs"—may best represent the transformation of his work from more conventional (though incredibly spirited) soul and "funk" to something musically unique. Some reviewers consider "Talking Book," the album preceding this trilogy, as part of this larger body of defining works, but I regard that album—great as it is-–to be more firmly rooted in R&B and "soul" music, a precursor to the game-changing albums that followed.
What is it about this trilogy and "Songs in the Key of Life" in particular that are so transformational? "Funk" had matured into a defined genre by this time—Sly and the Family Stone and Parliament-Funkadelic, to name two obvious examples, were already tapping that vein. African-inspired elements had long influenced jazz and were part of rock and pop music too. Such influences enjoyed even broader currency as a result of the civil rights movement. These cultural forces reshaped the folk scene, modern gospel music and the work of artists ranging from Nina Simone to Curtis Mayfield.
Many of these individual elements and influences were already being incorporated into popular music. What is it that makes "Songs" unique?
On the album, there is a certain, almost indescribable joyfulness even in the face of life's travails ("Joy Inside My Tears") and recognition of the eternal ("As"), not as a distant dream, but part of life to be celebrated now. "Another Star" employs minor keys while singing of lost love accompanied by syncopated rhythms and an upbeat style at odds with the theme. It isn't just the opposing elements that make the song–its power derives from a sort of inner illumination Wonder seems to be experiencing, an exuberance that is conveyed directly to the listener. That may be why the public has reacted so positively to this album over the years; even in despair, there is affirmation; redemption is not for the next life, but this one. This is far more than simply a crossover of styles, a well-crafted work by a master songwriter and musician— there is radiance to the music that shines through and gives it enduring power.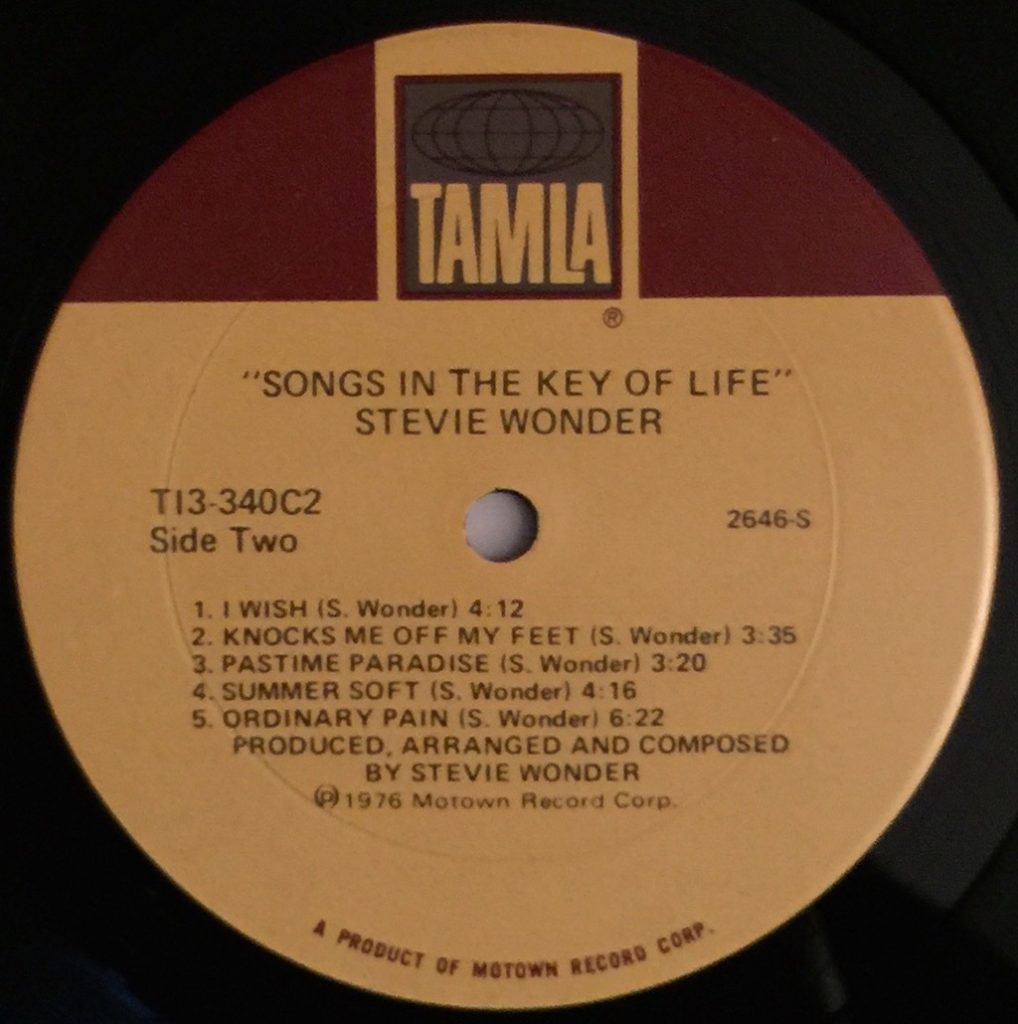 The songwriting and performances demonstrate a continuing refinement of Mr. Wonder's already considerable talents. Wonder's recorded output up until this time was prolific, typically releasing an album a year in addition to touring. When he began working on "Songs," Wonder completely immersed himself in the making of this album, devoting all of his time and energy to it; hopping from one studio to another when necessary and working day after day, sometimes around the clock, for almost two years. But the ebullience of the album also reflects a personal transformation by Wonder.
He was at a contractual crossroads with his record label and reportedly ready to leave the music business altogether. Instead, with a renewed commitment to the business and his art, the music on the album parallels Wonder's own personal triumph of hope over despair.
It all came together here: "If It's Magic" is a beautiful hymn about the impermanence of life; "I Wish" waxes nostalgic to a boogieing, funky beat that doesn't signify loss, but happiness. Wonder's pursuit of perfection on this project could have yielded a sterile, overproduced album that lacked vitality. But the result was just the opposite: the recording is full of life. The mix of styles, performances and sheer range and diversity of songs could have been a jumbled, incoherent mess; instead, it is a celebration of musical possibilities that are fully realized.
I don't think it is possible to appreciate the importance of this album by analyzing its musicological elements or abstracting its influences; there is an ephemeral spirit that infuses this album and makes it transcendent; more than the lyrics, melody, the beat or message or their combination. Likewise, its commercial and critical success only hints at, but hardly explains why, it is so special. It is that rare commodity, equivalent to magic.
By any objective measure, this is a very ambitious album–two full 12" sides and a "bonus" EP yielding a total of 21 tracks with over 85 minutes of playing time. Wonder had no small amount of support on this album either: well over 100 artists and musicians performed on parts of the album, leaving aside technical and production assistance, ranging from George Benson and "Sneaky Pete" Kleinow to Herbie Hancock and Minnie Riperton.
One of the constants on this album is Greg Phillinganes, who Wonder is credited with discovering. Despite his youth, Phillinganes brings a steadiness to the proceedings, by doubling the keyboards in play; this, I suspect, gave Wonder more freedom to explore and follow his flights of fancy. Whatever the reason, Wonder is keenly "alive" on this set of recordings, and you don't just hear it, you sense it.
I was fortunate to hear Wonder perform a few years after the release of "Songs" with a full array of talent accompanying him on stage. That show remains etched in my mind as one of the most musically engaging performances I have ever experienced.
The album went to the top of the charts in the U.S., broke sales records and garnered a passel of Grammy Awards, as well as spinning off a number of singles, all hits at the time and enduringly popular over the decades. The record has been lauded critically as one of the best albums ever recorded.
But, these markers of commercial, popular and critical success still don't reveal the full measure of this album. What makes "Songs in the Key of Life" so special is that it conveys an infectious joy of life that is immediately apparent to the listener even decades after its release.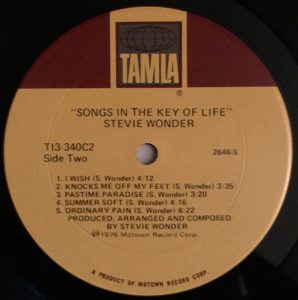 Bill Hart is a well-known NYC-based copyright lawyer whose 34-year career involved a wide range of high profile music business matters. Now retired from the practice of law, Bill has taught an advanced copyright law workshop at UT Law in Austin, Texas for the last several years, and publishes a web/blog devoted to older vinyl records and music history called TheVinylPress.com. Bill now splits time between New York and Austin.
* The views expressed in this essay are those of the author and do not necessarily represent the views of the Library of Congress.
__________________________
This essay appears on the National Recording Registry at:
https://www.loc.gov/programs/static/national-recording-preservation-board/documents/Songs-in-the-Key-of-Life.pdf