Yuri Grishin's name should be familiar to some readers; he is the polymath who assembled the extensive labelographies of Island, Vertigo, Harvest and Charisma in a series entitled "The Famous British Collectable Record Labels. " Those books–which include images of the releases, catalog numbers, details about cover art, mastering, matrix information and details on sleeves, variations in different countries, along with "inside" interviews—provide an invaluable resource to collectors, are now out of print and are themselves collectible.[1] Grishin managed to do this from Moscow, not the UK, though he told me he travelled to England many times over the years to acquire these records.
Grishin is now undertaking an even more ambitious series on British labels of even greater breadth, including EMI Records Ltd, Decca, Philips, RCA, Oriole, Pye among others. The first book in this series is devoted to Island Records and is even more expansive in its reach than the Island book that was part of the earlier "Collectable" series. Inside the book are near 3.800 images – labels, covers (fronts & rears), special inner bags, inner sleeves, posters, catalogues and the like.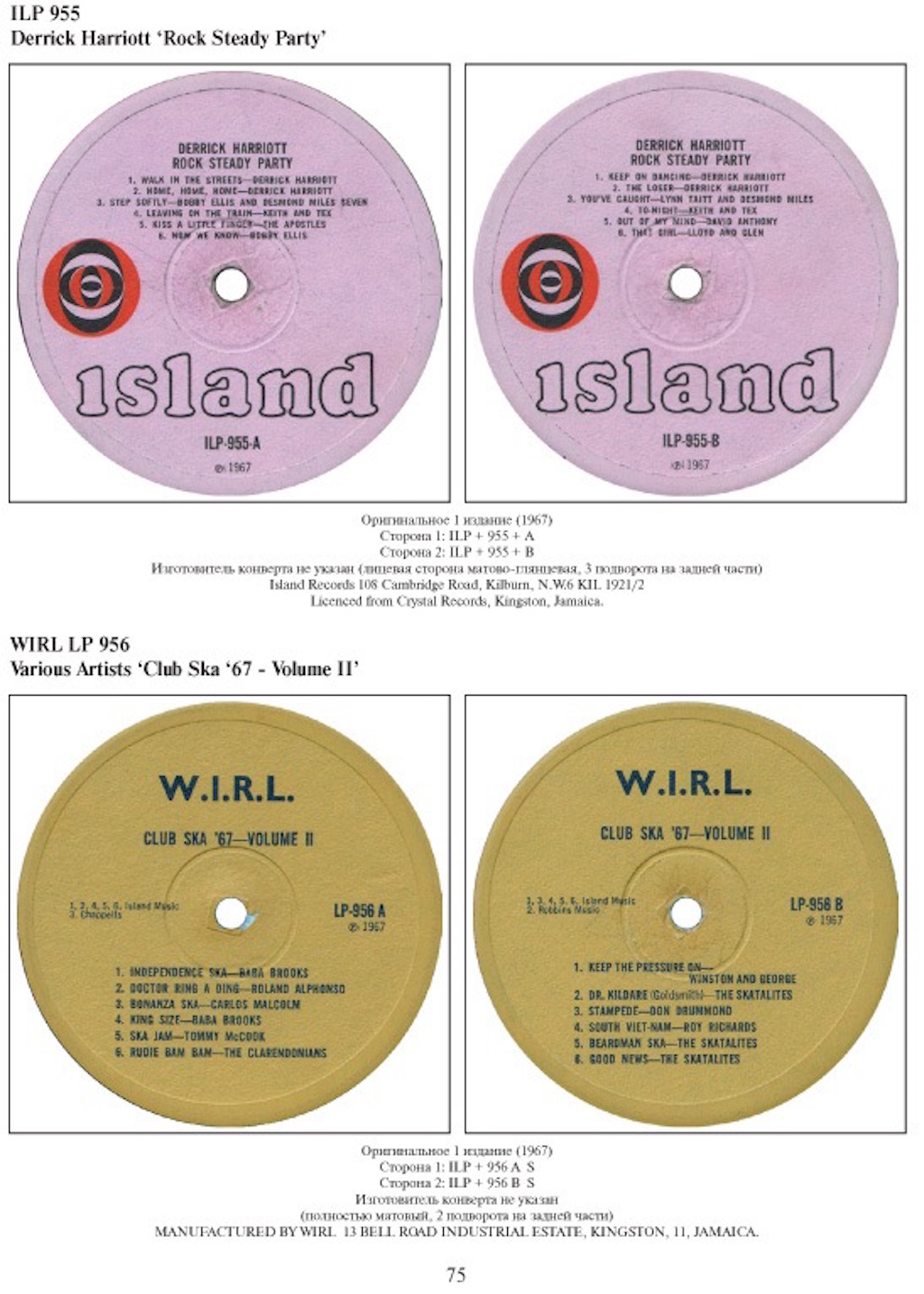 Granted, the new book (and future books in the series) is published in Russian, but don't let that deter you. What was the first release of a particular Island record? On which label? Easy enough to identify by looking at the photos. (Perhaps Grishin will authorize an English translation of the interviews and text at some point, but the real value of these books is as a reference tool). Cheaper to buy now, while still in print than later, when the book becomes a collector's item. Given the scope of this ambitious series, it is being published in separate volumes: the Island book is the first volume in two parts; Volume 1 has just published. Volume 2 and several others, about other major and minor record companies in Britain, will follow. Grishin's web page, which describes this new ambitious book series can be found here.
_____________________________________________
[1] The Island book from Grishin's "Famous" series is discussed here.