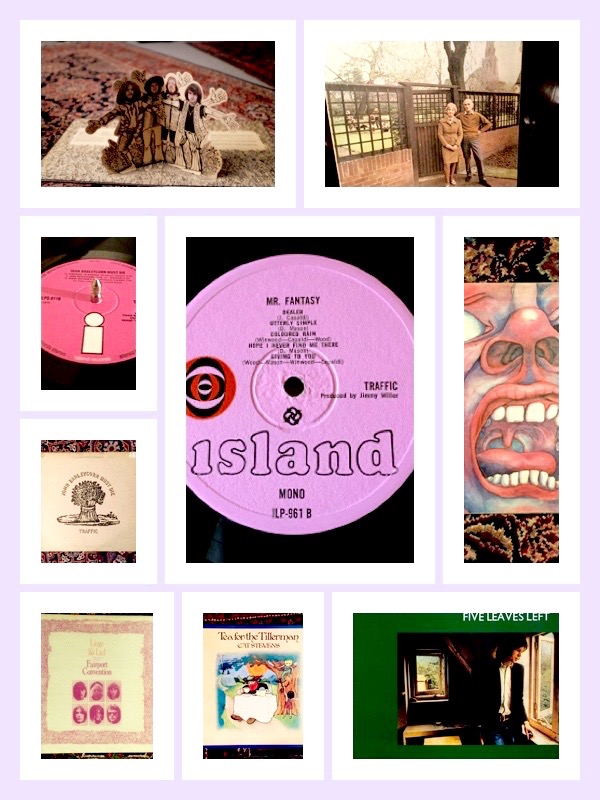 The story of Island Records extends far back, and well beyond, the "pink label" era addressed here. Even within the "pink label" era there were soul, blues, and Caribbean records that I have not mentioned. I have not attempted to cover the breadth of the Island catalog within even this limited time period (roughly 1967- 1970). [1]
Instead, the focus is on Island's tectonic shift to the "new" music emerging out of the UK: psych/folk rock/blues rock/progressive and other genres in which Island Records was at the vanguard. I have thus used the "pink label era" as synonymous with this turning point, because Island's repertoire during this era had such a significant, widespread impact on music that still influences what we listen to today.[2]
My attempt to cover only a small slice of Island Records' history (and even within that period, to address only some of the more notable releases) will no doubt leave more avid collectors and scholars of the label wanting.
To fill that void (which I acutely recognize), I thought it might be helpful to include some additional references: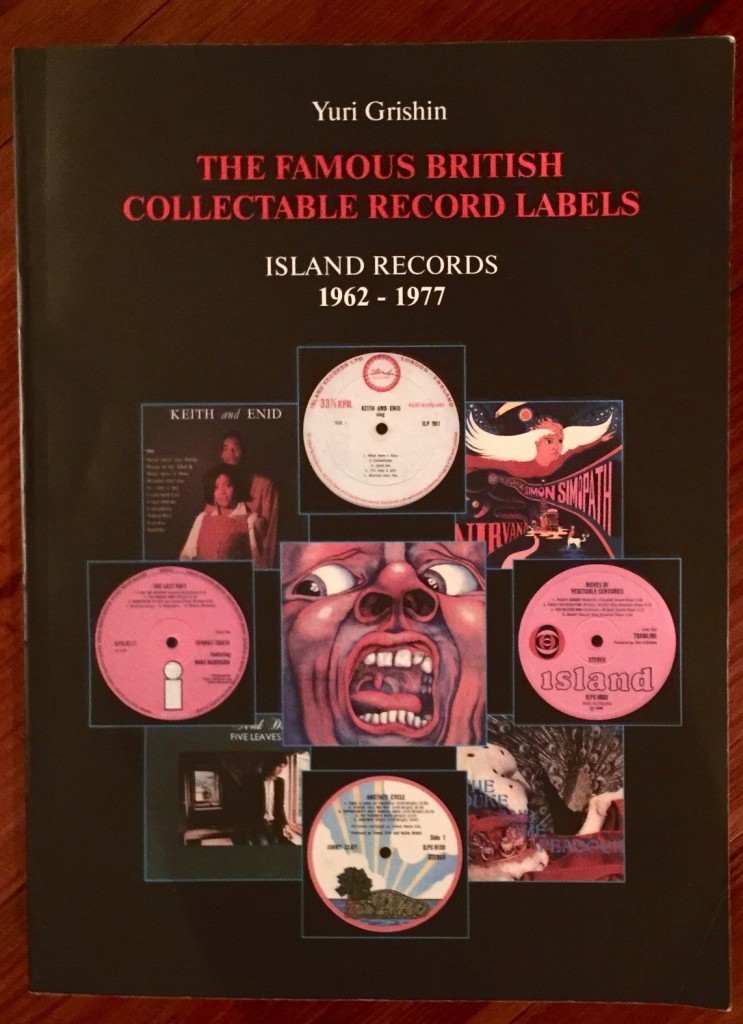 The Famous British Collectable Record Labels is an ambitious series of books conceived by Yuri Grishin, one of which is devoted to Island. It is mainly a catalog of the various labels, including the label variations of different pressings and matrix information. It is also out of print. [3]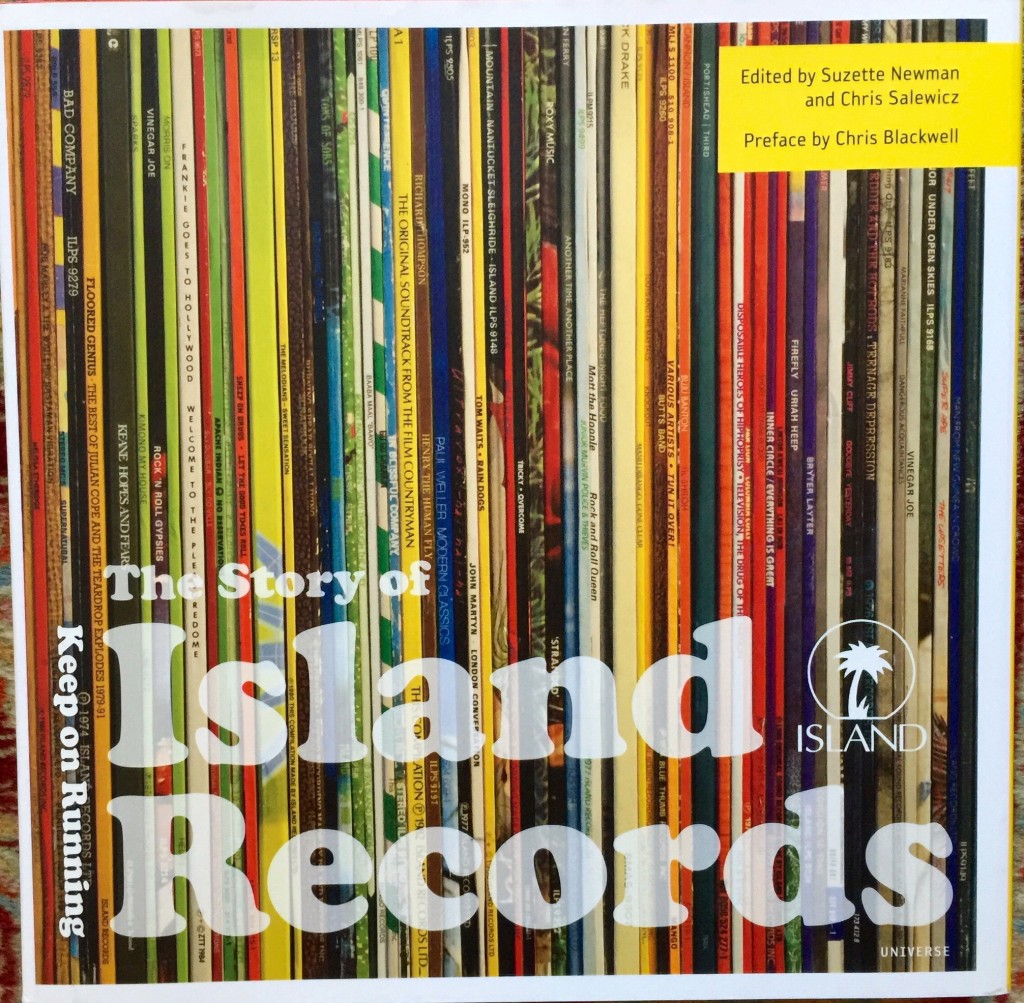 The Story of Island Records: Keep on Running edited by Suzette Newman (and Chris Salewicz with a foreword by Chris Blackwell) is a "coffee table" -style book that includes many images and was released in conjunction with (and to celebrate) Island's 50th anniversary in 2009. It is not intended to be exhaustive, or in-depth, but is readily available. [4]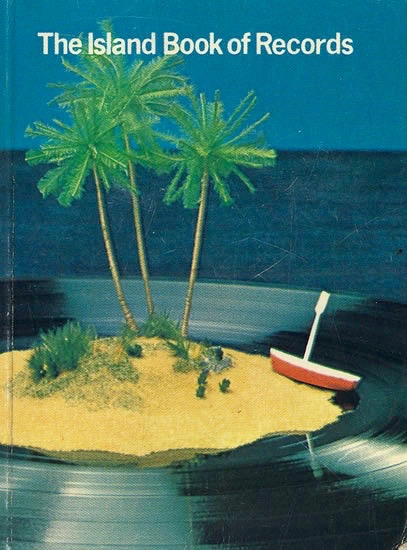 There was also a series intended for record dealers published in the 1970's called The Island Book of Records, one of which was set out as an illustrated dictionary. These are quite rare. According to Neil Storey, who was with Island in in the "press office" during the 70's and 80's:
"These were all dealer catalogues and cover the varying periods of Island. More often than not, record shops would have a box of these on the counter and one could simply pick one up and, if one was a collector like I was, you went home and ticked off the LPs you had… and could therefore keep a track of what had been released and therefore, also, what one didn't have. By and large (certainly for a time) these were called The Island Book of Records. Nowadays, these are fairly rare…".
Other sources:
Gareth Murphy takes up some discussion of the significance of Island Records at the time, and its growth from a small independent label to its eventual acquisition by Polygram, in the recent Cowboys and Indies. [5] Based on the endnotes, it does not appear that the author interviewed Blackwell.
I am not aware of any serious attempt at a biography of Chris Blackwell, something that is probably long overdue. If done right, it would require the sort of massive effort more commonly associated with scholarly, multi-volume tomes about world-changing pubic figures. (There would be no small irony in this, since Blackwell's personal style is hardly Churchillian, but given Blackwell's drive, persistence and uncompromising approach to life, perhaps there's less irony here than I thought).
I have also not yet found a complete discography of Island. There are pieces of it, some significant, but given the longevity of the company, the various issues in different countries and the variety of labels affiliated with Island over the years, this alone would be a massive, painstaking effort. One can start with the Wikipedia discography for Island Records, which is also not complete, but a decent point of entry.
Island pressings, plants and matrix numbers
This is another area where information is incomplete and much of it appears to have been reconstructed by enthusiasts and collectors; although Island did have its own pressing plant (which apparently was  sold in the late 70's), it depended on a number of other companies to manufacture its records during the "pink label" era, including Philips (Phonodisc Ltd./Phonogram), EMI and a few other plants (e.g. Orlake). The Philips manufactured records usually had nomenclature of a letter, e.g. "A" or "B" followed by a number; EMI pressings (at least those done for Island) usually had a number followed by a "U" (which various sources indicate meant the mastering was done outside of EMI/Abbey Road).
Grishin's book, mentioned above, not only includes matrix information for the releases he covers, but a short chapter on the various pressing plants used by Island at different times. There is also a web site —SeventieS SevenS–curated by Robert Lyons which is  about 7″ records from the 70's. But helpful, for our purposes, is  Lyon's inclusion of photos of the deadwax information for some of the pressing plants used by Island in the UK. Interestingly, some of the Island UK records were mastered in the U.S. These include Sterling Sound, home to several famous mastering engineers and, in at least one instance (Free's self-titled album), Bell Sound.
A New Definitive Reference in the Works
One fascinating, almost mind-boggling project, currently underway is being masterminded (and curated) by Neil Storey – it is called The Island Book of Records.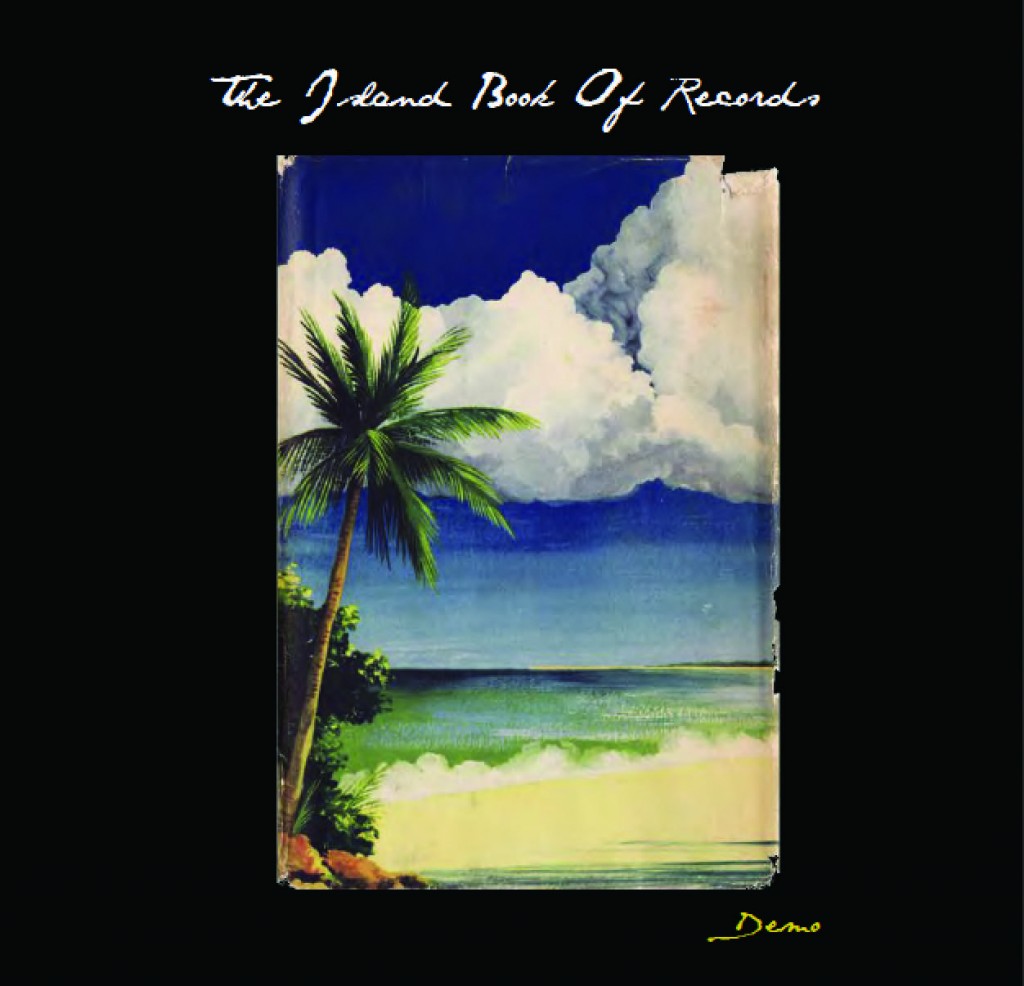 As mentioned above, Storey worked at Island during the 70's and 80's, ultimately co-running the Island Press Office with the late Rob Partridge. Neil also possesses one of, if not the largest archive of Island 'stuff' (for want of a better word) in existence, which he's putting to good use: he is charting the analog history of the label by showcasing every LP issued from 1959's Lance Haywood at Half Moon via the entire ILP / ILPS numerical sequence across ten volumes (yes… you read that correctly…ten 12" hardback volumes) with volumes eleven & twelve taking in all the subsidiary label releases – e.g., Shelter, ZE, Rocket, Dragon, Springtime, Obscure, the HELP series, Boxed Sets, Ensign, Surprise, double albums, mid-priced series etc.
What's more, according to Storey:
"Every LP is fully illustrated with scans of all front / back / inner sleeves + inner bags and labels together with as many music magazine LP adverts as he can find from the likes of MM, NME, Sounds, ZigZag, International Times, The Face, Q and the rest – many of those magazine ads are little pieces of art in their own right – plus all the album-centric gig and tour ads (many at venues which simply no longer exist), posters, concert tickets and other promotional ephemera. The text (edited by Paul Rees, a former editor of Q) comprises the stories behind the albums by those actually involved in the making of them – from musicians to engineers, photographers to sleeve designers and those at the Island coalface itself."
To give you some sense of the scale of this effort, Storey informs me that Volume 2 alone runs 660 pages!
This is truly a labor of love. Storey recognizes that if these archives aren't curated now, much will eventually be lost. I'm going to keep my eye on this one!
By these standards, what I have done here, at TheVinylPress.com, is at best an overview to a small, but musically adventurous and influential period in Island's history. (More is coming, though…).
I don't know the Jamaican patois for "May he live forever through the music he helped create," but if there is such a saying, it was surely conceived with Chris Blackwell in mind.

[1] Reissues (most of which seem to be have been re-mastered) and new issues were released on the "pink rim" label thereafter.
[2] I have entirely ignored the other labels associated with Chris Blackwell and/or Island, including Sue, Black Swan and the early Island red and white label. I also stopped well before the era of Bob Marley, or U2, artists whose legacy will forever be associated with Island.
[3] Grishin's work on Island spans 1962-1977 and though it is incomplete, it is an impressive effort. Although the edition was limited, copies surface occasionally.
[4] For completists, it has a different cover in the US and UK. Published by Universe, a division of Rizzoli International Publications Inc.
[5] I was originally put off by the title, thinking it was more about the excesses of an industry famous for its excess. However, it is actually a well-written history of audio recording that begins in the mid-nineteenth century and takes the reader through the convolutions, contractions and glory years of the recording industry.