A Phono Bargain or Three
The ever-resourceful Steve Leung (VAS) built me a Franken-Denon 103, repotted in a wooden body with a micro-ridge stylus. In my estimation, it's a phono bargain, given its performance. Wonderful tone and an advanced stylus shape.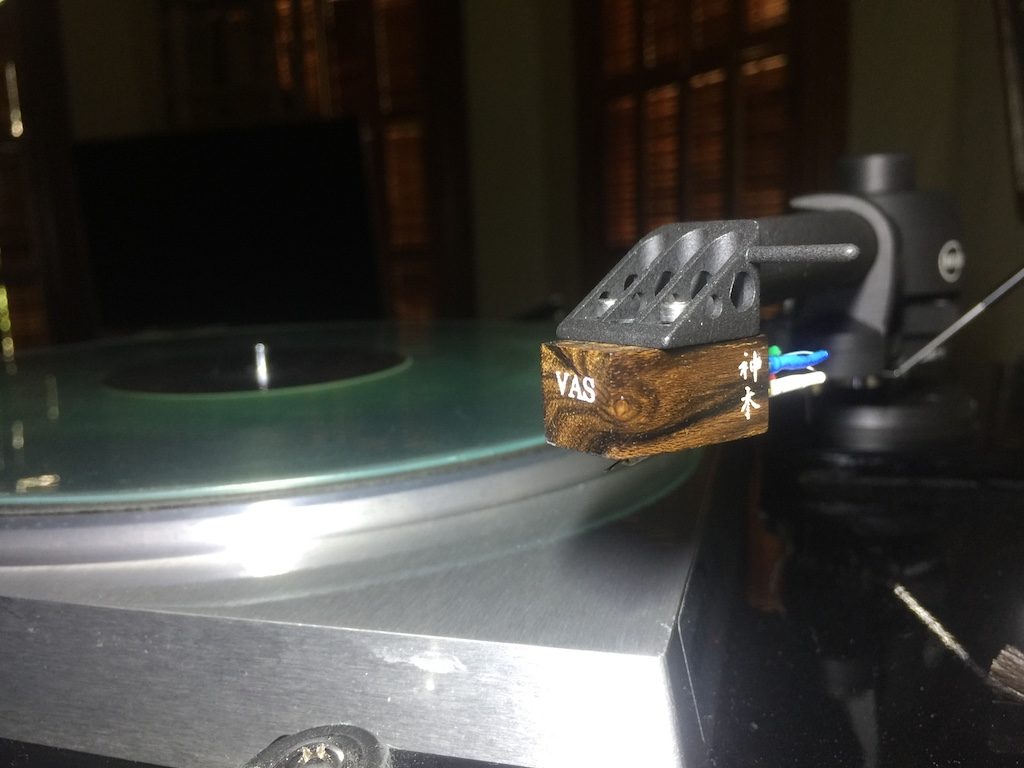 I have zero experience with stock Denon 103 cartridges, a perennial favorite among budgeteers and tweakers. This Franken-cartridge took advantage of various tweaks that have been performed by DIY'ers and retipping shops over the years– rebodying the cartridge, using elastomers to 'pot' the cartridge motor assembly into a new body and retipping the old school conical stylus with a more modern profile. Steve did it all in one swoop for me. I didn't even have to supply the stock Denon- he sourced it and did his thing.
Set up on a Kuzma 4 Point 9, which is  currently mounted on my vintage Technics SP-10, I've now got the vintage Quad ESL system running with a very good vinyl front end. Bill Thalmann had done his magic on the SP 10 (including the Krebs mod) a couple years ago, but the turntable remained armless while I was searching for a vintage 12-inch arm.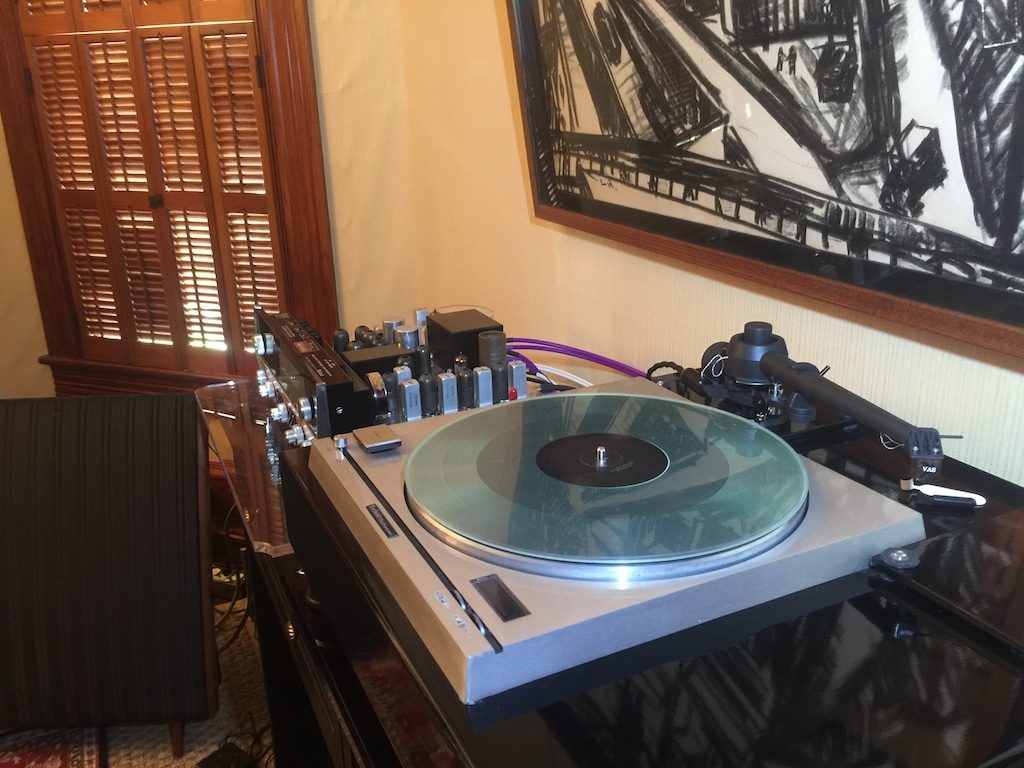 I had my neighborhood woodcraftsman cut the necessary hole in the arm board, bought a sheet of EAR-Isodamp and had it fabricated into a platter mat.[1] I added the necessary step up transformer, which I also did on a budget—a complete unit, built by a gent in Salt Lake City, Utah [2] using the Cinemag 3340AH blue transformers. It's perfect for this set up, which was never intended to be an "ultimate" system, but one that I could turn on and play, and get high quality sound with a minimum of strife.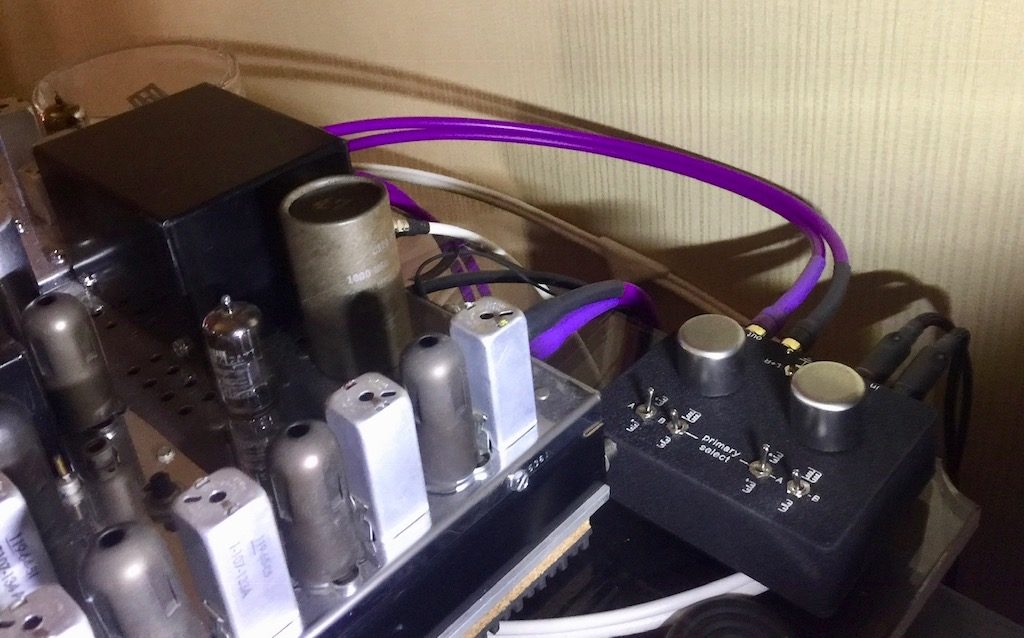 I like Steve's work, he's fast on turn-around and he's there to respond promptly if you have questions or issues. As for the rest- the rebooted SP-10, the inexpensive platter mat upgrade and the fairly low cost step up transformer package (which is adjustable with different switch settings), I've got a serious vinyl front end without a lot of money for my second, vintage system. Adding the Kuzma 4 Point 9 was icing the cake. Details on the platter mat and transformer, below, in the footnotes. 
Bill Hart
Austin, TX
September, 2019
__________________________________________________________
[1] There are numerous aftermarket platter mats for the SP-10, including some pretty massive ones made of copper. I didn't want the mass, but wanted something other than the stock rubber mat. The Isodamp is great- it is harder than the factory rubber mat, but grippy and damps well, as the name implies. A good budget alternative if you are searching for a platter mat with these characteristics.  I got mine from Michael Percy Audio, https://www.percyaudio.com , who shipped pronto. (It's SD 125 on page 19 of his catalog and sells for about $60 for a sheet sufficient to cut two 12" mats).
[2] I'm also going to give a "plug"  to the transformer seller, "nclayton," who was a pleasure to deal with, answered my questions, and when I ordered the unit a month later, shipped it immediately. See https://www.ebay.com/itm/Moving-Coil-Phono-Step-Up-Transformer-Cinemag-3440AH-4-Ratios-1-9-1-36-MC-SUT/123905361877?hash=item1cd955c7d5:g:lxUAAOSwZdZcyMOo
The grounding switch works very effectively, running into my vintage McIntosh 110z (also refurbished by Thalmann).