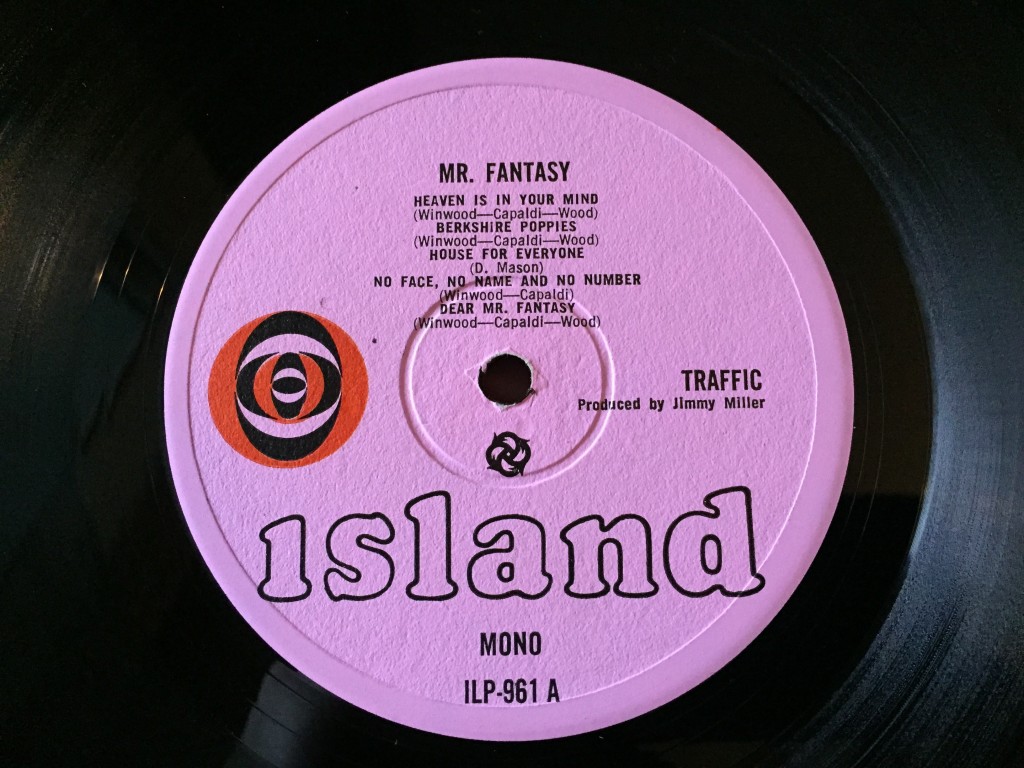 People seldom buy albums according to the record label on which the music was released. In retrospect, certain "labels" have come to be associated with great music from a specific era, for stellar sound quality (and occasionally, for both the music and sonics) and achieve a certain "collector's" status as a result.
There were, to my knowledge, only a few labels that enjoyed this kind of reputation during their heyday- and Island Records- during the era of the so-called "pink label" is one such label. It was a significant independent label (perhaps the most significant during this era) that attracted a wide range of diverse talent- from King Crimson to Cat Stevens, from Jethro Tull to Traffic, and included such revered artists as Nick Drake and Fairport Convention.
Probably most important, Island paved entirely new ground as a vehicle to introduce an incomparable variety of new, different genres, sounds and artists- from seminal psychedelic and "progressive" rock sounds, to folk, reggae and beyond.
TheVinylPress.com now focuses on Island Records during the late 60's and early 70's- the era of the "pink label" (and early "pink rim") designs. Island Records founder, Chris Blackwell, is as interesting and legendary a figure as any in the music business. Chris was, and still is, a man who places great value on the artist and the music- he was in many ways, an iconoclast, and achieved enormous success, not only because he was a shrewd businessman, but because he has a great sensibility about the "art" of music.
This latest issue of TheVinylPress.com begins a series of related articles, interviews and album reviews that will be published over the course of the next several weeks. Taken as a whole, they provide a fairly in-depth, if not exhaustive, look at this important label during a watershed period in modern music history.
I have been fortunate to obtain contributions from some notable figures in the industry to help flesh out the picture of Island during this enormously creative period. You will likely recognize a few names along the way. I would like to thank each of them for helping to make this a fitting tribute to an important label; a label whose artists, producers and releases gave us so much important music that was not just influential at the time, but changed the shape of much of what we listen to today.
Bill Hart
May 2015
N.B.  To make it easier for readers to follow the related articles that are part of this series, I will post an informal table of contents that will be updated on an ongoing basis here:
Further Reading and Reference Materials: The Island "Pink Label" (and early pink rim) Era
Emerson Lake & Palmer -self titled
Cat Stevens- Tea for the Tillerman
Nick Drake- Then and Now  (with contributions by Joe Boyd, Drake's producer and Cally Callomon, who worked at Island in the later years and now manages the Drake legacy)
King Crimson- In the Court of the Crimson King
Blind Faith – self titled (not an Island record but an important part of Winwood's transitional period, with co-executive producer credit to Mr. Blackwell)
Traffic -John Barleycorn Must Die
Fairport Convention- A Culmination In Three Albums- 1969   (with insights from Joe Boyd, their producer)
Jethro Tull, Stand Up, Island/Chrysalis
Previously published: