Gone to Texas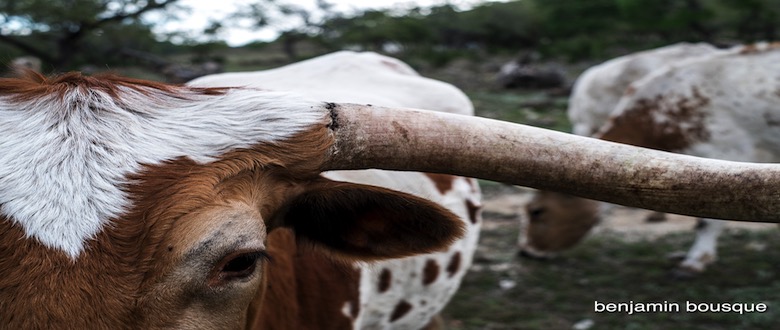 I'm long overdue in publishing new material at The Vinyl Press. My mini-travelogue of our journey from New York through the Deep South was part of our transit, a road trip of relocation to Austin, Texas. We landed in Austin on February 1, and with a pretty good sense of the real estate market here (great for sellers, ugly for buyers), we set out with our broker to find a place that appealed. My original intention was to buy something in an international modern vein, but that didn't happen for a number of reasons.
Our "new" house in Austin is circa the 1880's and restored to preservationist standards, retaining all the original fittings, wood, transoms, hardware and embellished with period recreations of wallpaper and a modern "period" style kitchen. The house is constructed in the main of wood- including the interior walls, which are made of shiplap, planks of wood that have been petrified by age and heat. The house was reconstructed over a couple of decades by a well-known local preservationist and artist (who happens to be our next door neighbor).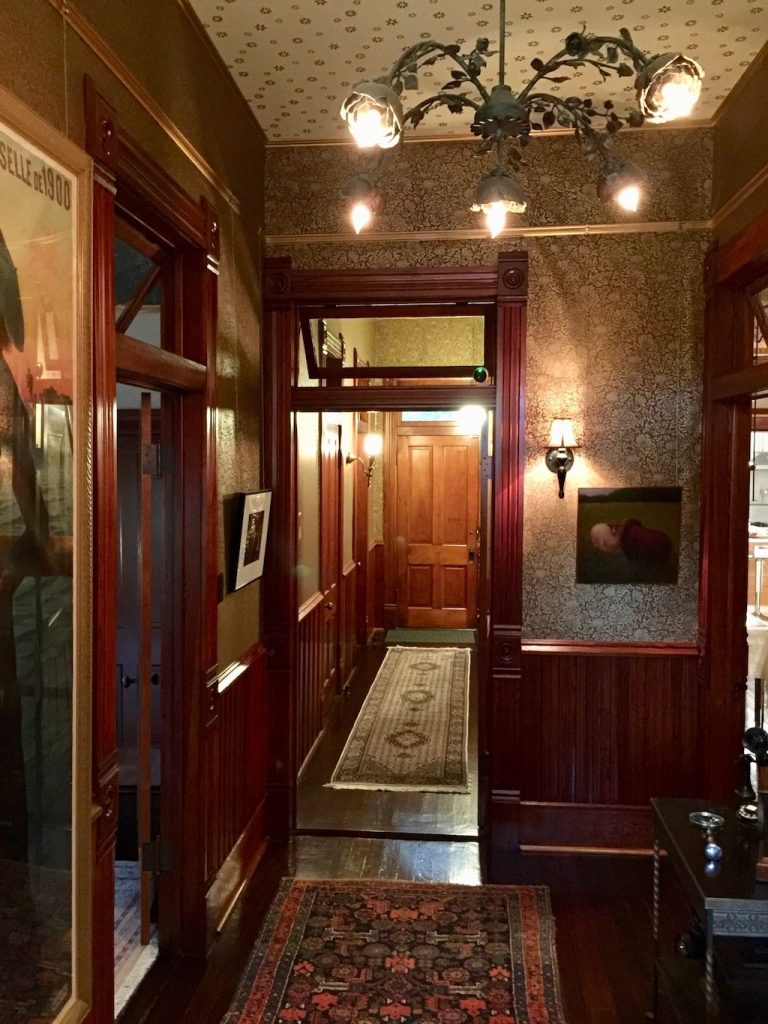 Hallway; chandelier was a gift to the house while under previous ownership from Mark Andes, the bassist for Spirit
We are just south of the river, with a view of downtown, in the South Congress area. The neighborhood is a mishmash of 19th century, early 20th century, and some modern, along with some vestiges of the "hippie" Austin from the '70s (which in actuality, dates back earlier—these are often little more than tiny old cottages with multiple outbuildings, home made fencing, and lot's of stuff in the yard).
Although my initial plan was to buy a property with enough land to eventually build a separate building for the hi-fi and record collection, I set up the main hi-fi system in an open loft space at the top of the house.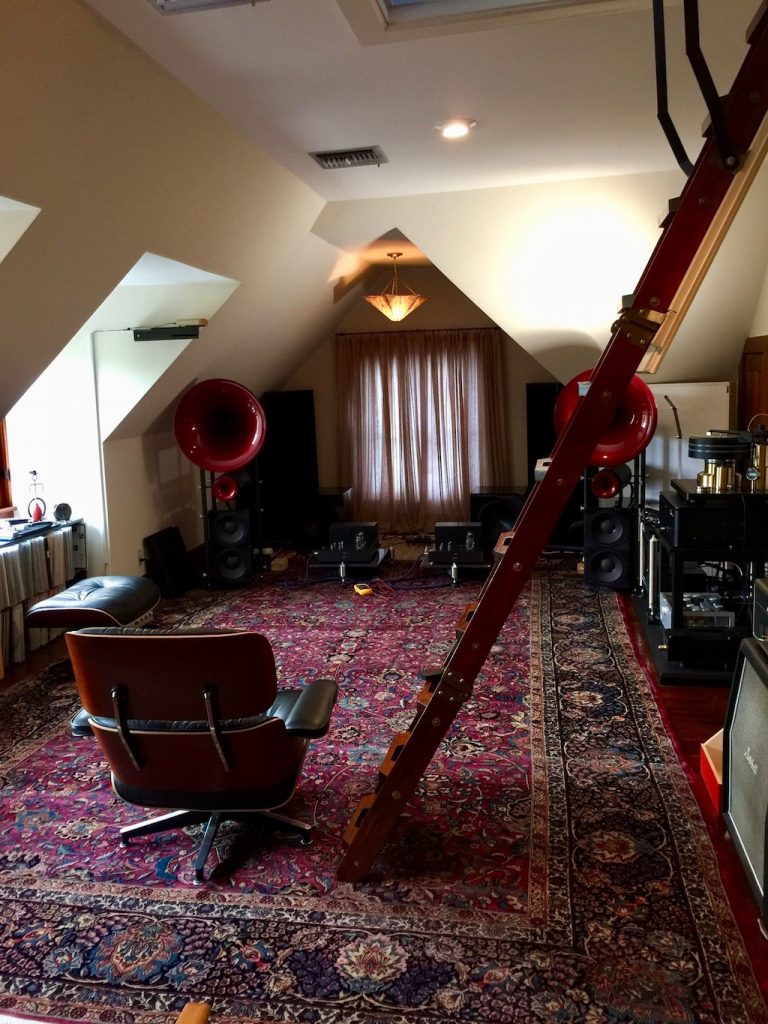 It is a cool room, with views of the city, a ladder leading to a widow's peak at the top of the house with even more sweeping views, and a few acoustic challenges that I've been addressing.

I decided to go the full Monty on power, and had a large electrical contractor here pull dedicated lines and install a robust 10kVa isolation transformer system outside.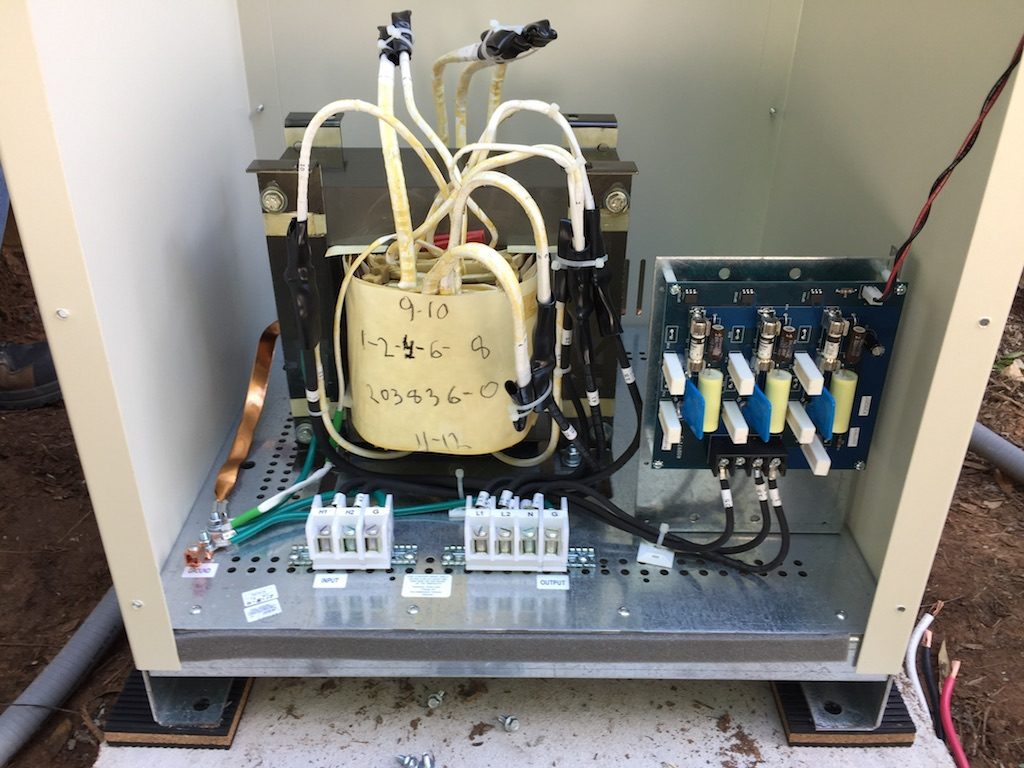 Controlled Power 10kVA Isolation Transformer with Filters and Surge Protection During Installation
We upgraded the air conditioning systems, and I set about making a silencer box for the ½ HP tone arm air compressor; what I wound up with looks like Darth Vader's bar fridge but it works extremely well.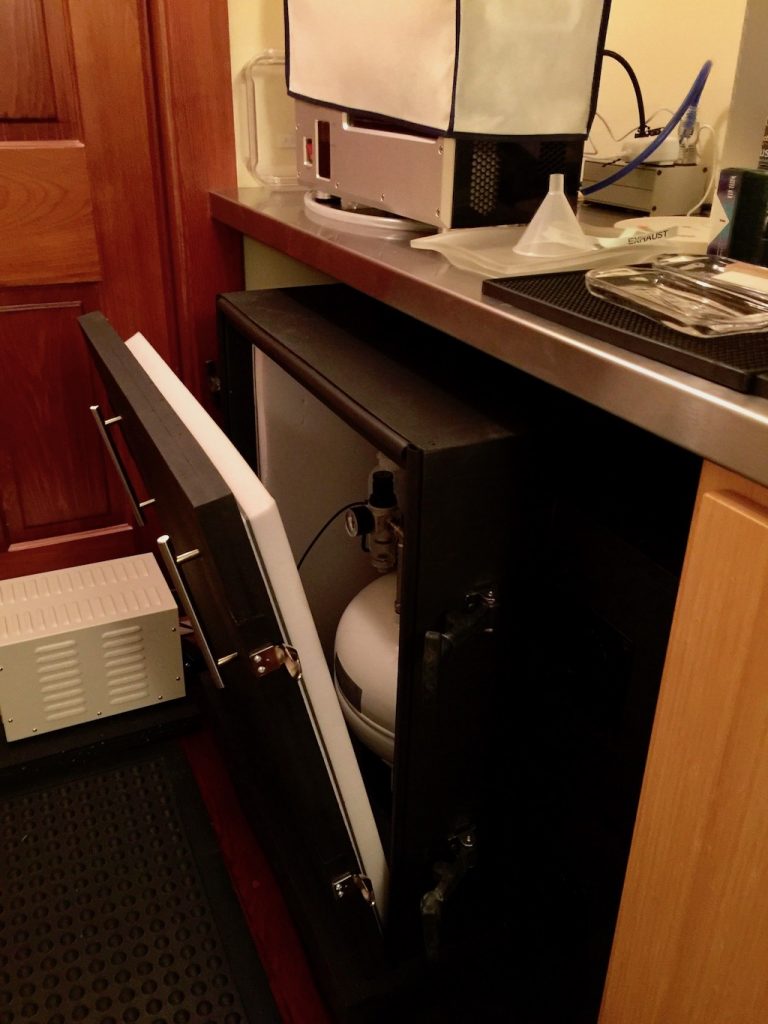 DIY Silencer Box for Tonearm Compressor-  thermostatically fan cooled
I also had to face footfall issues with a 120-year-old wooden house. I had a structural engineer here for other purposes, and had him evaluate some sort of wall mount for my 170 lb. turntable and 58 lb. plinth. The engineer just shook his head. That led to the purchase of a large Minus K anti-vibration platform and the reinforcement of the floor beneath the front-end equipment. With fairly minimal room treatment (mainly bass traps) the system is running fine, and sounds better than it did in New York.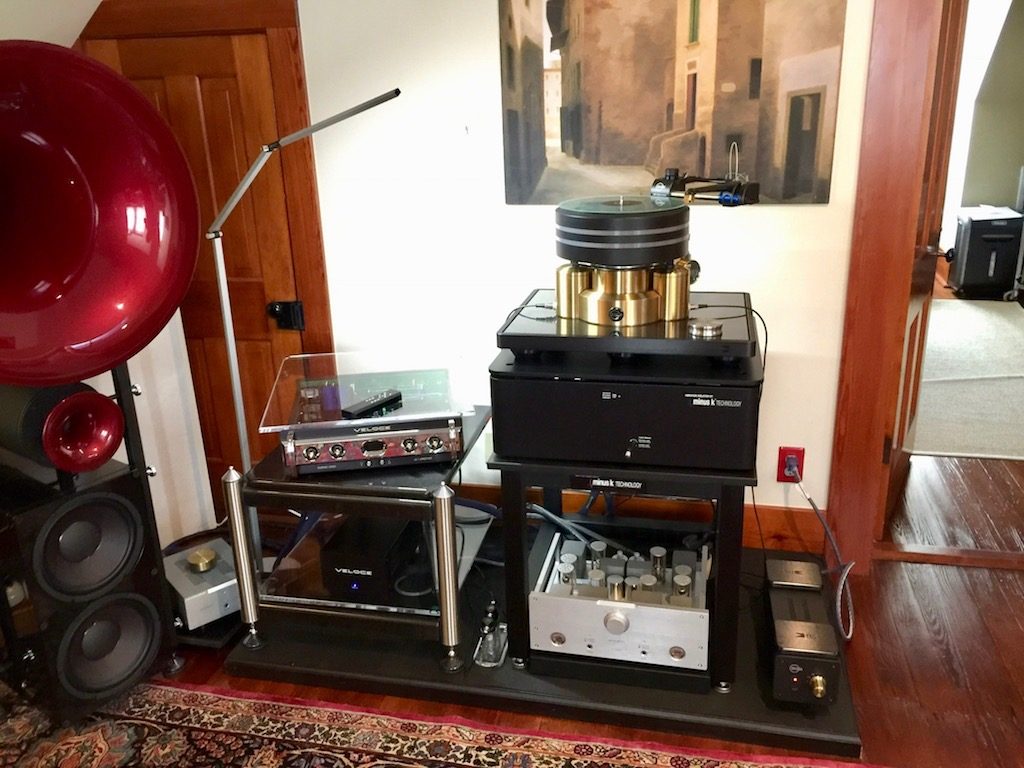 Kuzma XL/HRS Platform on Minus K Anti-Vibration Device
I also set up a vintage system comprised of some equipment that I have owned for decades and promised myself I would have restored someday. See the accompanying piece, A Tribute to Quad, which describes that system in more detail.
All of this is a long-winded way of saying I'm back. I'll be writing up some records and covering a few live shows. Since Austin is the "live music capital of the world," how could I resist? Jimmy Vaughan plays in a trio with a Hammond B-3 at a couple of clubs on South Congress, just a few minutes walk from our house, Redd Volkaert        and Bill Kirchen, two monster Tele players are regulars at the local clubs and there is no shortage of talent, from psych, metal and hard rock to old school western. Some of the venues are classic, like the Continental Club on South Congress; others, like the Hotel Vegas in East Austin, are a little more edgy, in "emerging" neighborhoods; yet others, like the ACL and Bass Hall are serious concert halls.
Some interesting album coverage accompanies this piece. I'll also be updating my system profile(s) on the "About" page. I look forward to sharing some new and old discoveries along the way now that we've started to settle in.
Back in the outlaw days, "gone to Texas" was a shorthand for "getting out of Dodge" to avoid the law. That wasn't our motivation for moving here, but I feel a certain sense of freedom now that I have fully retired from the practice of law as well as a great sense of adventure in exploring the way stations of Texas history.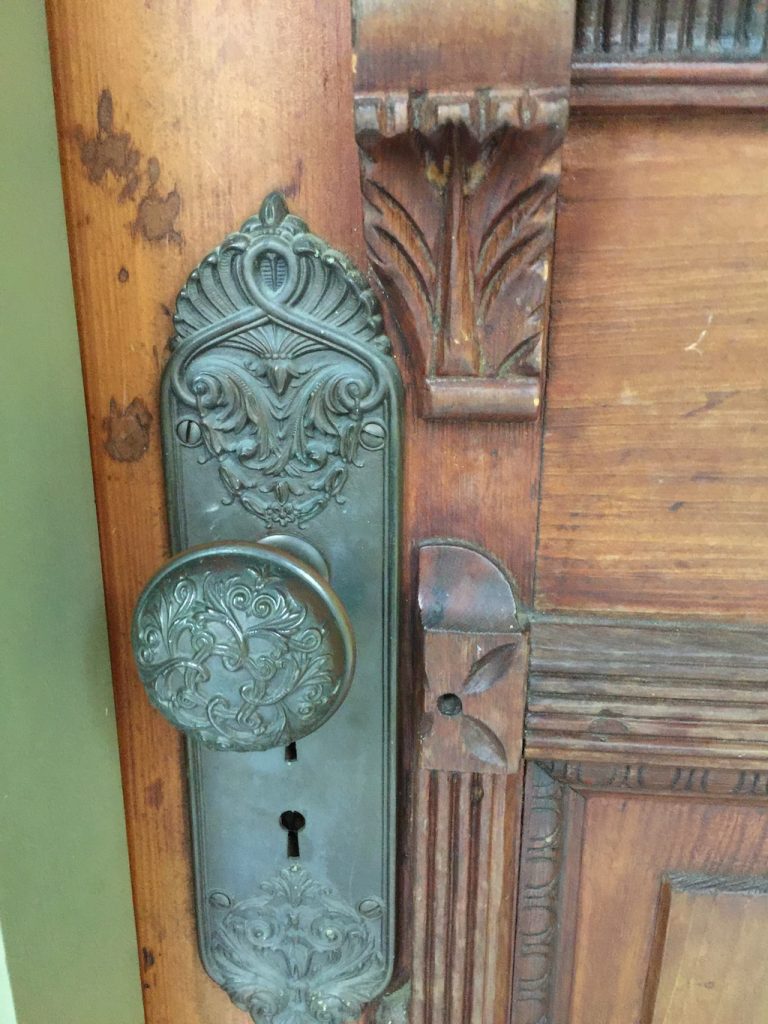 Bill Hart
Austin, TX.
August, 2017