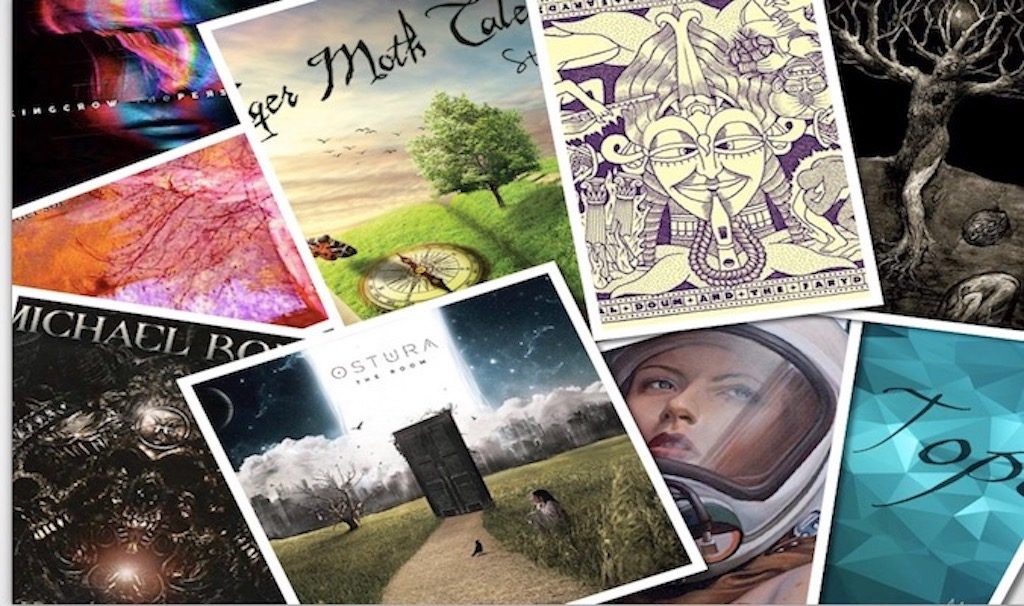 KEN GOLDEN: TOP PICKS FOR 2018- A LIST
[Ed. Note]: Ken Golden, who contributed a piece on "Prog Rock Obscurities" here in 2016, has been a tireless guide to the less well known, the obscure rock, jazz and hard to "genre-fy" music that has become a staple of my musical diet, gives us a holiday present in the form of his most interesting "picks" for 2018:
I'm often asked to compile a year-end top 10 list and I always refrain. My memory is short and there is so much music pouring through the threshold of my business that it becomes too much work v. fun. Plus I have a short memory and I give heavier weight to more recent releases and shortchange albums that came out at the beginning of the year.
2018 was a strong year for progressive music so I'm going to give it a try. I'll probably forget one of your favorites so remember: THIS IS ALL FOR FUN. THERE ARE NO MONEY PRIZES.
In order:
All Traps On Earth – A Drop Of Light (AMS Records).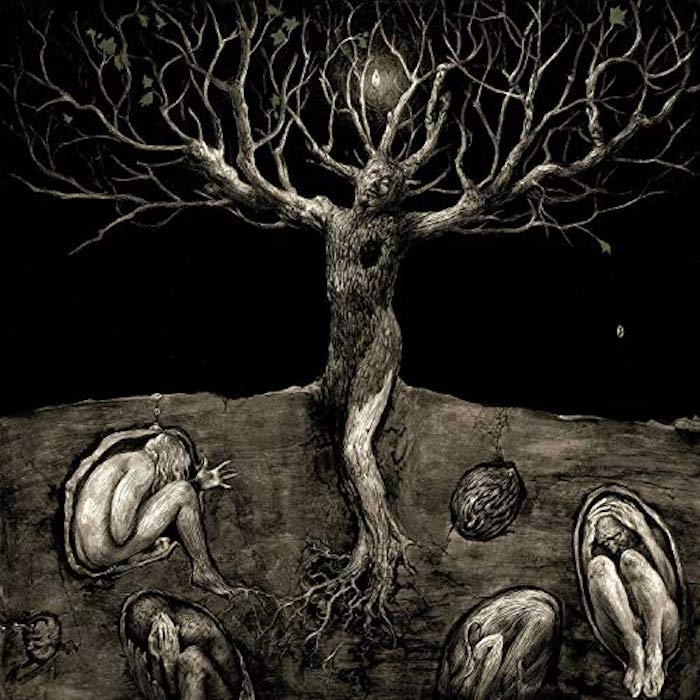 The Swedish band Anglagard was the lightning rod for reviving progressive rock in 1992. While their output is generally sparse their impact still reverberates. In the downtime from the studio, their bassist Johan Brand started up a side project four years ago. Enlisting past and current members of Anglagard as well as other guests, Brand uses the Anglagard core sound as a foundation and expands upon it embracing Canterbury, King Crimson, and Magma influences in his writing. Shadings of light and dark with complex song structures heighten the dynamics of the listening experience. Available on CD and vinyl.
2. Al Doum & The Faryds – Spirit Rejoin (Black Sweat Records).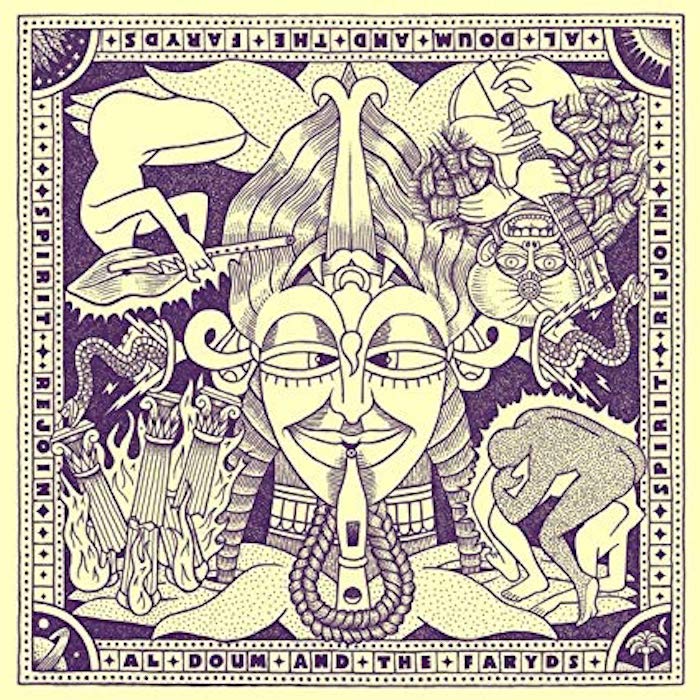 This is the fourth release from an Italian musical collective with an ever-shifting lineup. Back in the 70s, the German band Embryo created a musical collision of heavy psychedelia, world music and jazz. Mal Waldron and Charlie Mariano were for a time members of the band. Al Doum & The Faryds pick up the mantle and evoke the spirit of Embyro but their jazz influences are clearly of the spiritual variety. Think of Pharoah Sanders jamming with Embryo and this is the basic sound. Heavy, psychedelic with spiritual vibes and world music flavors with a loose improvisational quality. This is a monster of an album. Available on CD and vinyl. [Ed.Note: I've got this and it is great!]
3. Telegraph – Mir (Private release).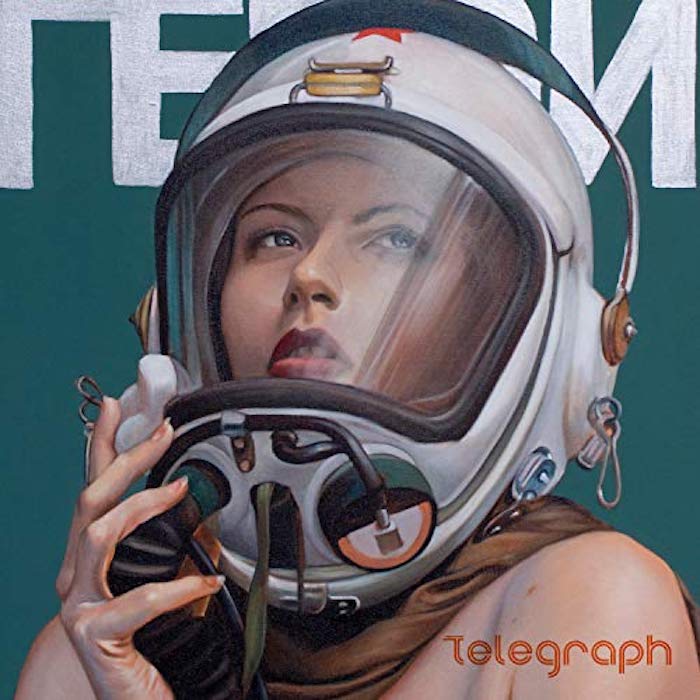 This one cropped up so late in the year its practically a 2019 release. Mir is the debut release from Israeli symphonic progressive band Telegraph. Israel isn't exactly a hot bed of prog rock bands so this one came as a real surprise. This is a concept album about the cosmonaut Sergei Krilalev who was stranded for a time on the Mir spacecraft. This is stunning symphonic rock highly reminiscent of British rock band Camel and Germany's Novalis. It will be interesting to see if they can recreate the sound live. Available on CD.
4. Kingcrow – The Persistence (Sensory Records).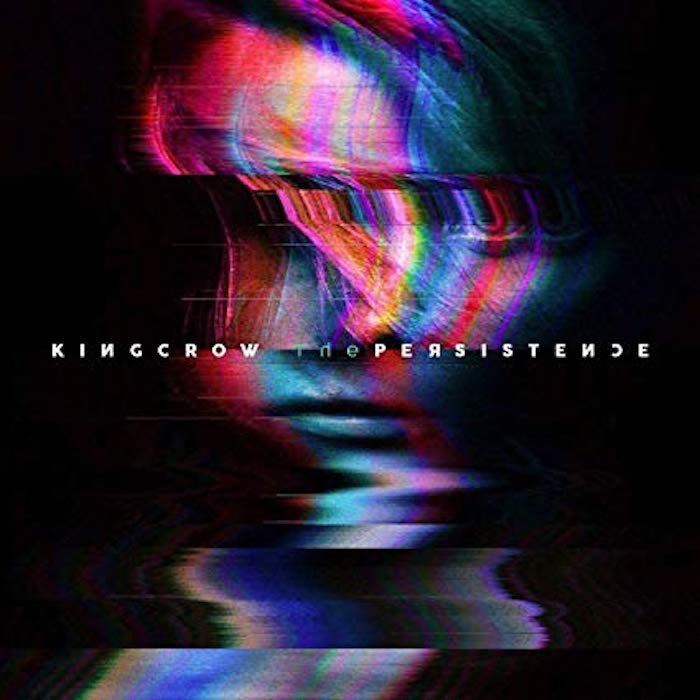 Here's a bit of nepotism for you. Italian band Kingcrow records for our in-house Sensory progressive metal imprint. The band's musical DNA has clearly changed over the years. Long gone is the Dream Theater technicality so prevalent in the genre. Kingcrow has evolved as their music embraces a "less is more" philosophy. For much of this album it would be difficult to actually think of them as a metal band. They take a more atmospheric, contemporary approach. More influenced by Steven Wilson and perhaps Riverside. The band avoids all the metal clichés in terms of production. This allows the music to be dynamic and breathe – adding to the intensity. On top of it all – this is an album of hook-laden songs with intricacies and riffs galore. This is not your father's metal.
5. Bubu – El Eco Del Sol (Viajero Inmovil).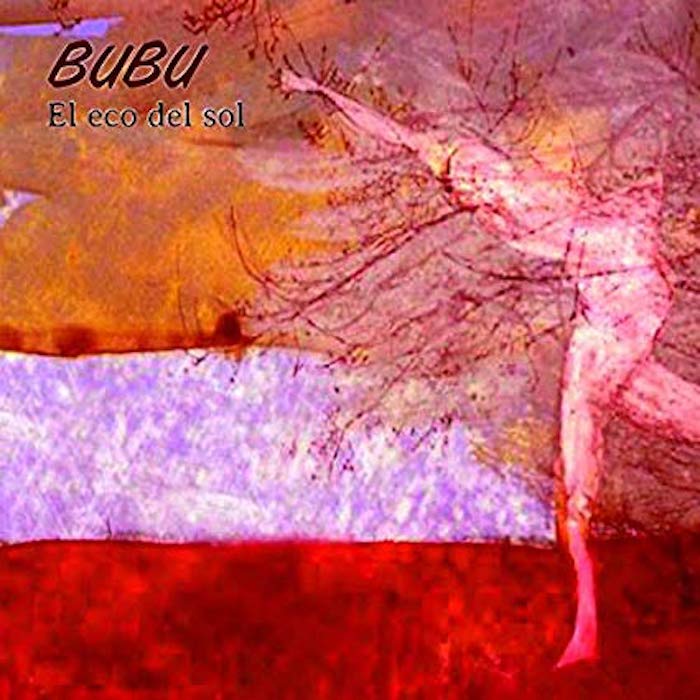 Prog rock wasn't a musical style that was isolated to Europe or the US. It spread like wildfire in the 70s. In 1978 a little known band from Argentina named Bubu recorded what was long considered to be a "one and done" release called Anabelas. Composed by bassist Daniel Andreoli, Anabelas consisted of 3 long tracks bearing a strong King Crimson vibe. Surprising all prog heads, Bubu resurrected itself 40 years later. Once again led by Andreoli, the band hasn't skipped a beat. To say "long awaited follow up" would be an overstatement. El Eco Del Sol is very similar to Anabelas. With a large ensemble at his disposal it's as if Andreoli created a big band version of Bubu. The Crimson vibe is there but blended in is some beautiful symphonic rock elements. Available on CD – vinyl is rumored to be out soon.
6. Methexis – Topos (Private release).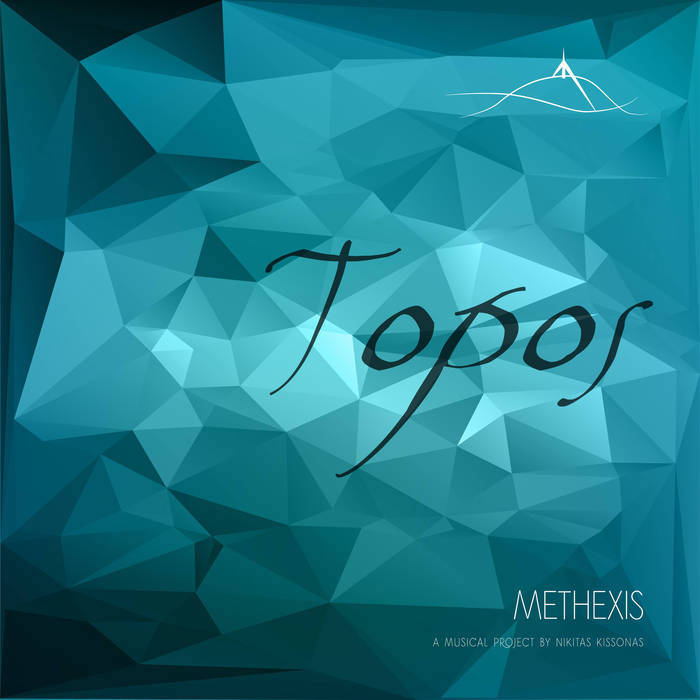 Ambitious instrumental composition consisting of two parts (or as we old guys like to say "two side long tracks"). The man behind the curtain is ex-Verbal Delirium guitarist Nikitas Kissonas. It's a mature mix of fusion, symphonic rock, and ECM contemporary jazz. Kissonas provides the shred factor but he's backed by an array of accomplished musicians from his native Greece. Overall it has a modern feel but there are enough old school flourishes to cross over generations of prog fans. Available on CD and vinyl.
7. Ostura – The Room (Universal).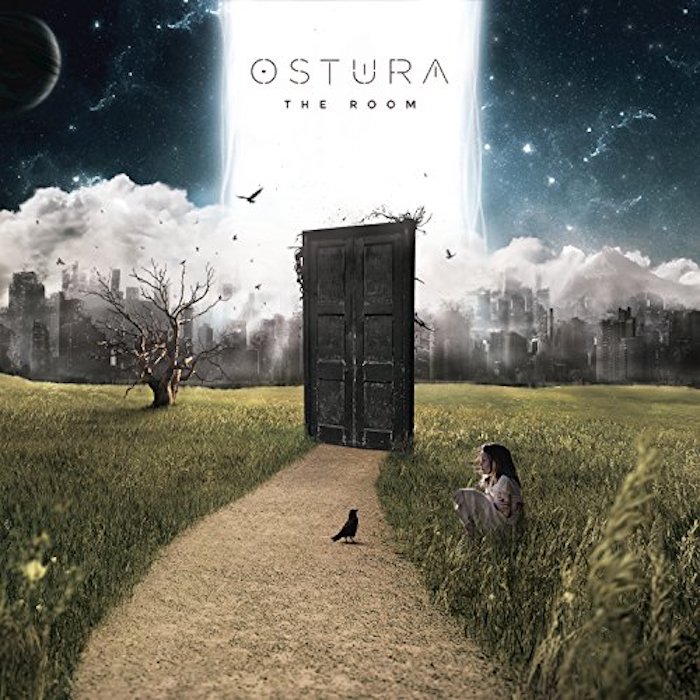 Like any other part of the world, the Middle East has its fair share of metal bands but Westerners rarely hear about them. Ostura is the first metal band I've heard of from Lebanon. The Room is their second album and it's a killer. This is epic scale prog metal along the lines of Arjen Lucassen's Ayreon projects. The album is packed with guest stars and the City Of Prague Philharmonic Orchestra. The band itself is stellar, featuring male and female lead vocals. This is pure bombastic metal – a fun listen is guaranteed. Available on CD.
8. Michael Romeo – War Of The Worlds Part 1 (Music Theories Recordings)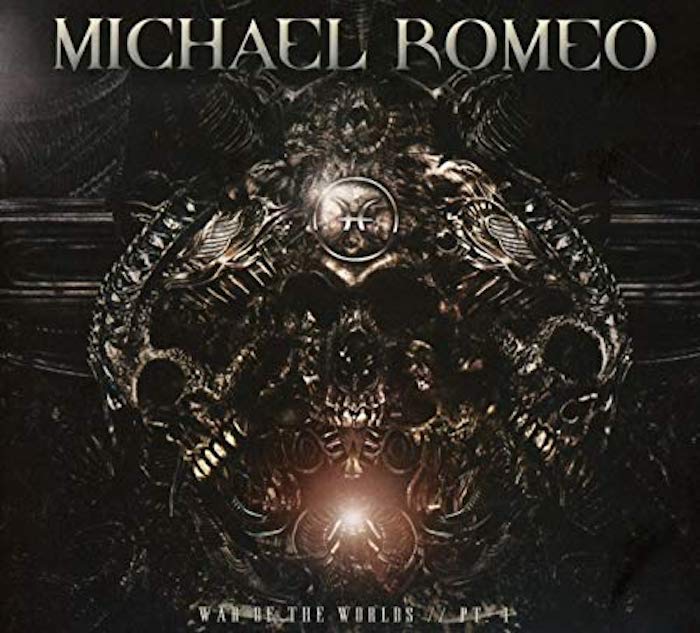 NJ prog/power metal band Symphony X are notorious for taking eons to record their albums. While we wait for their latest and greatest we were graced with guitarist Michael Romeo's solo album. Romeo is one of the best guitarists in the metal field. He combines chops from hell with good taste. We've been spoiled listening to the pairing of Romeo's guitar and Russell Allen voice in Symphony X. With this conceptual work, Romeo has found an equal foil in vocalist Rick Castellano. Available on CD and vinyl.
9. Tiger Moth Tales – Story Tellers Part Two.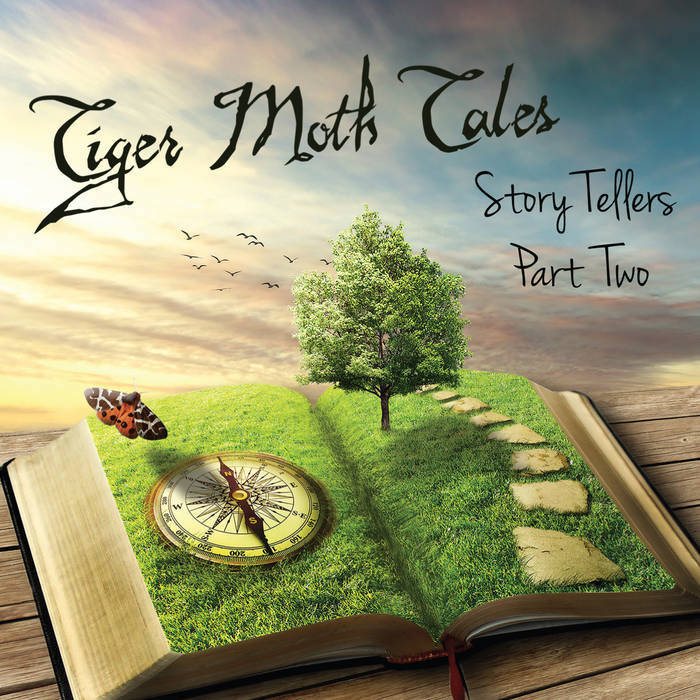 Tiger Moth Tales is the nom de guerre of multi-instrumentalist Peter Jones. His latest album consists of songs based upon stories from his favorite authors as a youth. The vision-impaired musician is a stellar vocalist that sounds remarkably like a young Peter Gabriel. This is old school symphonic rock that will appeal to fans of Genesis and Steve Hackett's solo work. Available on CD and vinyl.
10. Riversea – The Tide (Private release).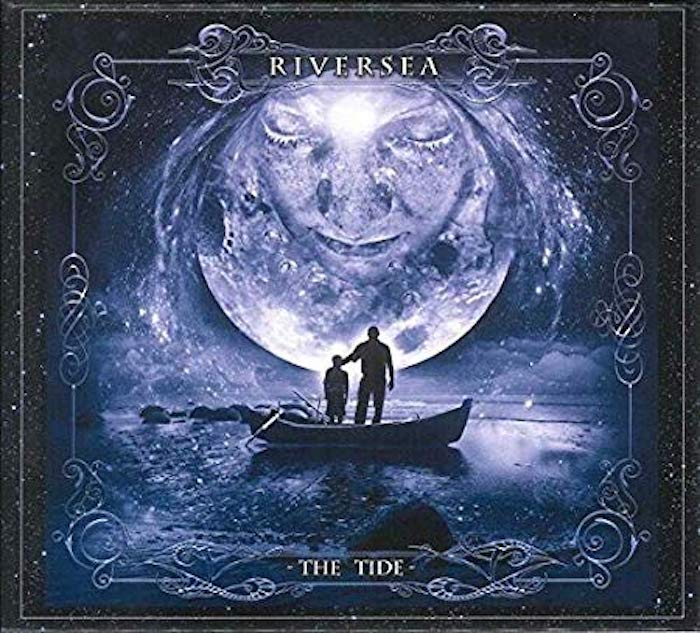 Riversea is the duo of Marc Atkinson and Brendan Eye backed by a number of musicians from the British prog scene. This is classic British neo-prog. Its emotion driven music – not a chops fest but tasteful solos crop up at the right time. Atkinson is a phenomenal singer that will really connect with you. Think Camel, think Hogarth-era Marillion with an overall pastoral feel. Available on CD.
—–
In addition to his skills as a BBQ pit master and avid hunter of old records, Ken runs several record labels and has been reissuing and distributing prog rock and other genres since 1987. Ken can be found here: www.lasercd.com