Stylus Life- StylusTimer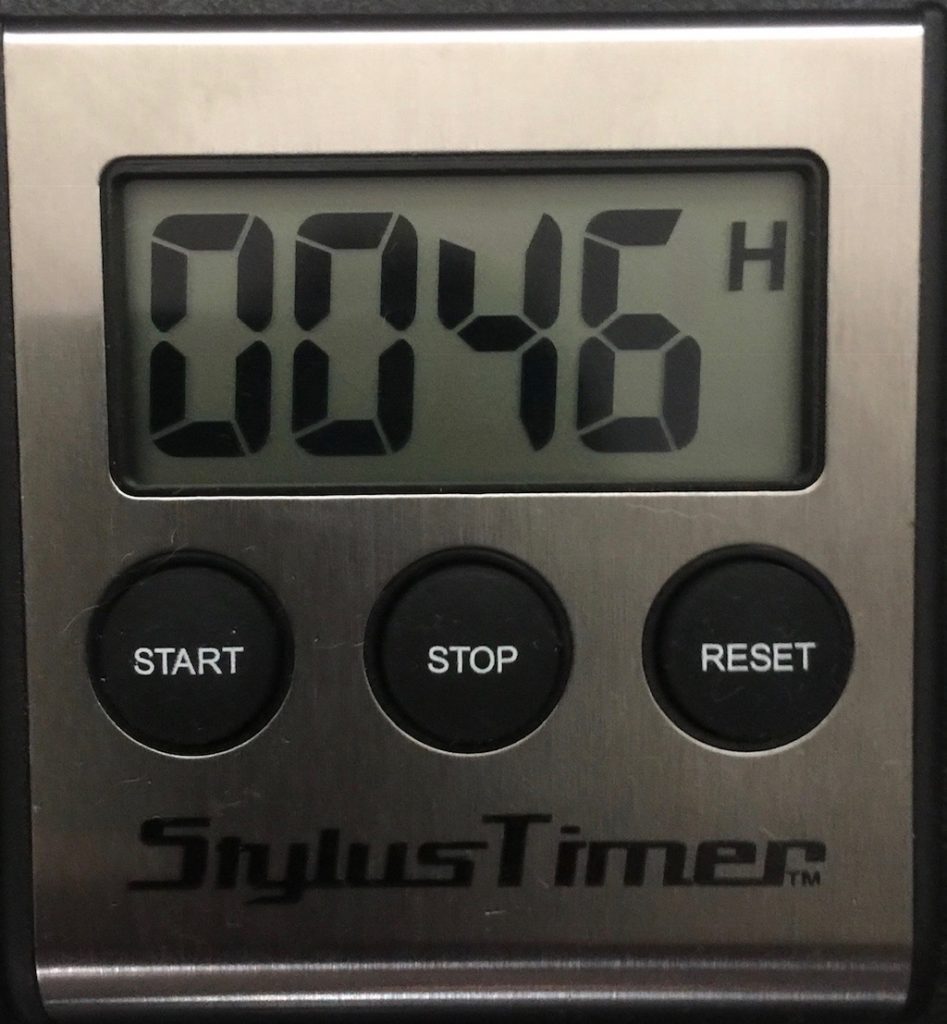 Stylus life is a recurring question in audio discussions. Some serious attention was devoted to the subject here, in Mike Bodell's "The Finish Line for Your Phono Stylus." That article examined the issue from a number of perspectives, including early studies, claims by cartridge manufacturers and real-life experiences by users. It also generated a long, interesting thread on the Steve Hoffman forum that is worthwhile to read. The Hoffman thread also generated an experiment by Ray Parkhurst who documented the wear of a new stylus under certain controlled conditions, which included a microscopic examination of the stylus at various time intervals over long hours of repeated play. See https://forums.stevehoffman.tv/threads/the-finish-line-for-your-phono-cartridge-stylus-wear-by-mike-bodell.842572/#post-21292730.
Whether you lean toward more optimistic assessments of stylus life, or take a more conservative view, knowing how many hours of play a given stylus has undergone is critical. It is a vital piece of data that many of us neglected to monitor. Mike's article suggested using a tally counter, a way to approximate stylus hours by clicking each time an LP side was played and making an approximation based on the assumption that an LP side was roughly 20 minutes of playing time; that obviously varies by record- some classical records have longer playing times per side and some pop, rock and jazz sides have less than 20 minutes. Three clicks thus equals an "hour" using a tally counter in this manner and gives you a good if imperfect sense of how many hours the stylus has been put to task.  You just have to remember to click.
Most of the new mechanical tally counters I've had are cheap junk; I use them in various rooms in the house- how many cycles my ultrasonic cleaner has run before I change the bath, as well as clocking mileage on various cartridges. The best tally counter I have is a vintage Veeder-Root that was recommended by Mike; it is an antique and has a bank vault like quality, but it is old and finding a specimen that works and doesn't look like munched may be a challenge. And, it's still an estimating device rather than a measuring device.
Now there is a purpose-built device available to measure stylus time with somewhat more precision: The StylusTimer, conceived by Don Lindich, who describes his gadget as a unique chronograph specifically designed to track the number of hours on a stylus. It's inexpensive and well made. According to Don, who applied for a patent for the device, he was able to keep the price low by using off the shelf external case work, but developed a proprietary display and internal circuitry to accomplish a very specific task- start and stop in hours, accompanied by a large display and an indicator that the device is running. In correspondence with Don, he emphasized that the value of his product was the combination of three features: measurement in hours, denoted by the flashing "H" on the display when the counter is active, the non-volatile memory that allows you to change the AAA battery without losing accumulated time and a deliberate step (holding down the reset button for 3 seconds) to prevent inadvertent resets..
Don recommends a two-hand technique, lowering the tonearm with one hand and activating (or deactivating) the clock with the other—the buttons are large and easy to manage with one hand and the display is big and readable even at a distance. The display does not dim after some period of inactivity but Don says the AAA battery is probably good for 2 years.
The unit has a "low battery" indicator and, as mentioned, a non-volatile memory to retain hours clocked during a battery change.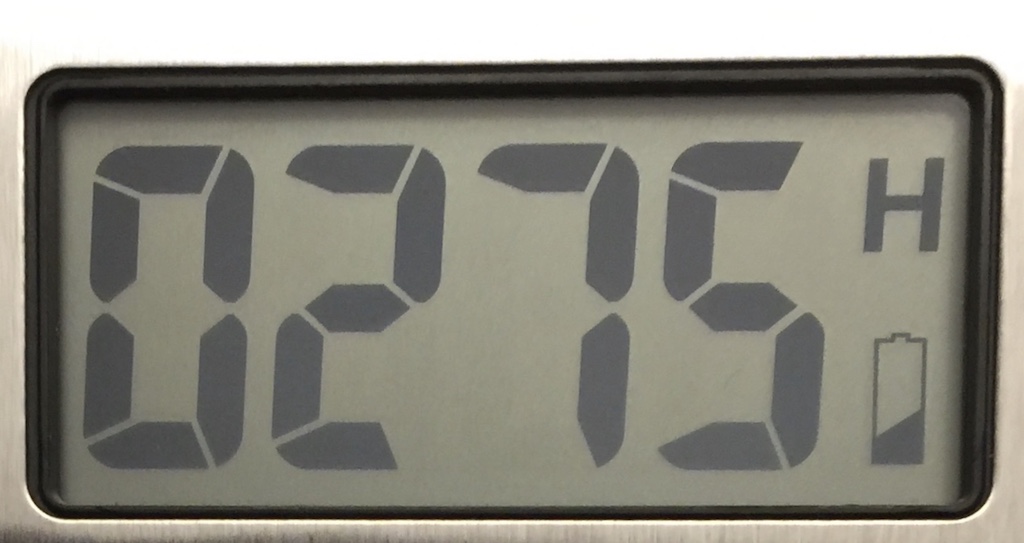 It's easy to use and despite its low price ($19.95 including domestic shipping), it appears substantial. There's also a swing out stand on the back for table top set up, as well as an integral magnet on the back if you wanted to attach it to your turntable stand when not in use (far enough away from the cartridge, of course, to avoid magnetic interference with the cartridge innards). In theory, this timer should be more accurate than the tally counter method, which is based on assumptions about side length. (The stylus timer is displaying actual playing hours and though it doesn't display minutes, it does keep track of the increments of time leading to each hour of displayed clock time).
Knowing how many hours your stylus has run is not an absolute determinant of playing life, but it is an important data point. An examination of the stylus by the manufacturer or a reputable third party would then be mandated, unless you are using cartridges with user replaceable styli and are inclined to replace them as a matter of course.
You can find the StylusTimer at https://www.stylustimer.com along with instructions and ordering information (there are bulk discounts if you buy multiple units). It also appears that Don has distributors throughout the world, so you may be able to buy the device inexpensively in Europe and Aus/NZ as well. Don told me that some customers are buying them to keep track of tube life on amplifiers or hours of wear on tape heads. As mentioned, I use a timer to keep track of the number of records cleaned on my ultrasonic record cleaner, in addition to running multiple turntables. I think it was Henry Kloss who said inventiveness was recognizing a need and filling it. This appears to fulfill that need and does so at a reasonable price.
Bill Hart
Austin, TX
May, 2020