The Grizzly Works Record Tote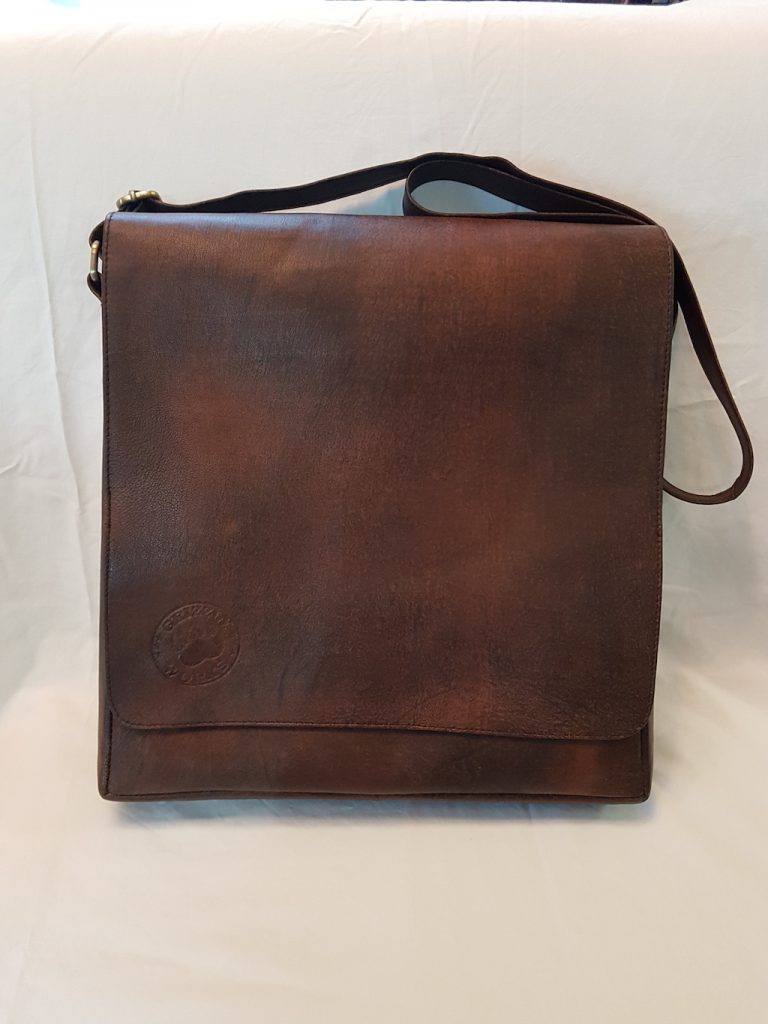 I don't do vinyl as a "lifestyle" and usually don't offer fashion advice. But this luxe quality record tote–from "Grizzly Works"– is the sort of thing you'll want if you attend record shows, take records with you for listening purposes to someone else's home, a store or hi-fi show or you simply want an easy, well-made way to carry some albums. It comes from a vendor in Australia, Anthony Sawyer, a very nice guy whose specialty is custom hi-fi racks and speaker stands. According to Anthony, the conception, fabrication and marketing of the record tote was not something he planned as a product:
For a number of years, I've been making custom hi-fi racks and speaker stands as a very part time affair and outside of my 9-5 job (metalwork is my background) and thoroughly enjoy everything about designing and creating something unique from scratch. I had the idea of a nice bag to carry records to friends' houses floating around my head for ages but never acted on it as I assumed it would be too costly. Plus, I frequently forgot….
Anyway, serendipitously I had it in mind when I was in the vicinity of a leather craftsman so asked and was pleasantly surprised so had it done. While we were talking about the design it occurred to me that maybe others might be interested. So, I asked whether he might be able to emboss my business logo on the flap which turned out to be easier than I expected.
I threw a picture of it on my Facebook page to see what sort of reaction it would create. Very shortly after that a guy here in Australia (Marc Rushton), who runs a similar forum to Myles[1]called Stereo.net (AU) , contacted me and ordered two then asked if he could do a write up on it. That snowballed to quite a few guys from that site ordering their own and the rest seems to have taken a slow burning life of its own. I've done a few custom variations as well- different sizes for folks to use as laptop bags and one in purple leather too!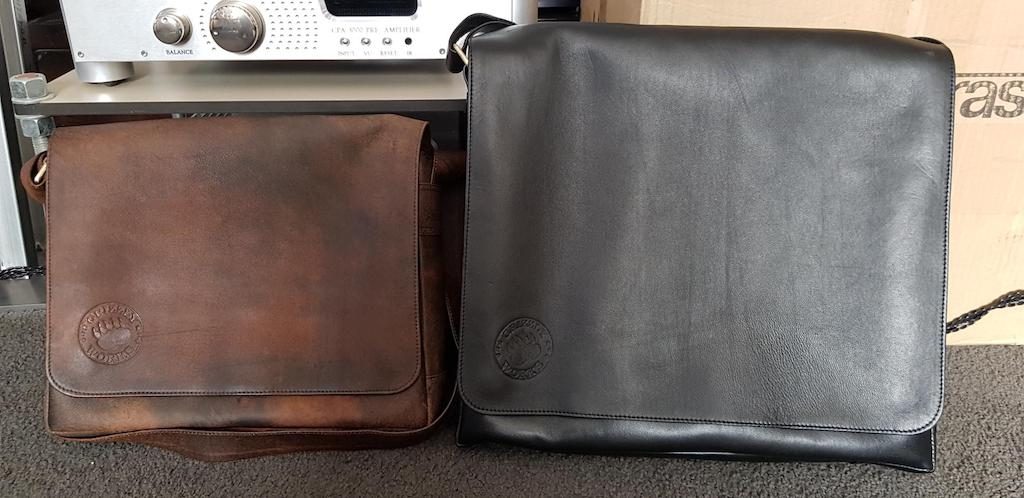 The bags are made to Anthony's specification by a second generation Balinese leather craftsman:
All of the leather is marked and cut by hand and sewn using specialized waxed heavy-duty cotton on purpose designed leather sewing machinery (very similar process to a conventional home sewing machine so hand fed). There is no automation in the process. Brass fittings are used for adjustment. Sandy, the leather artisan, also takes care of the logo embossing by hand. The closure system consists of 4 small magnets hidden between the leather and lining so there is nothing visible about the closure mechanism. Each tote is individually wrapped in tissue paper and shipped in a perfect sized carton with certificate of authenticity on 176gsm paper, filled out and signed by me. We offer a 12-month replacement warranty, provided no signs of misuse are obvious.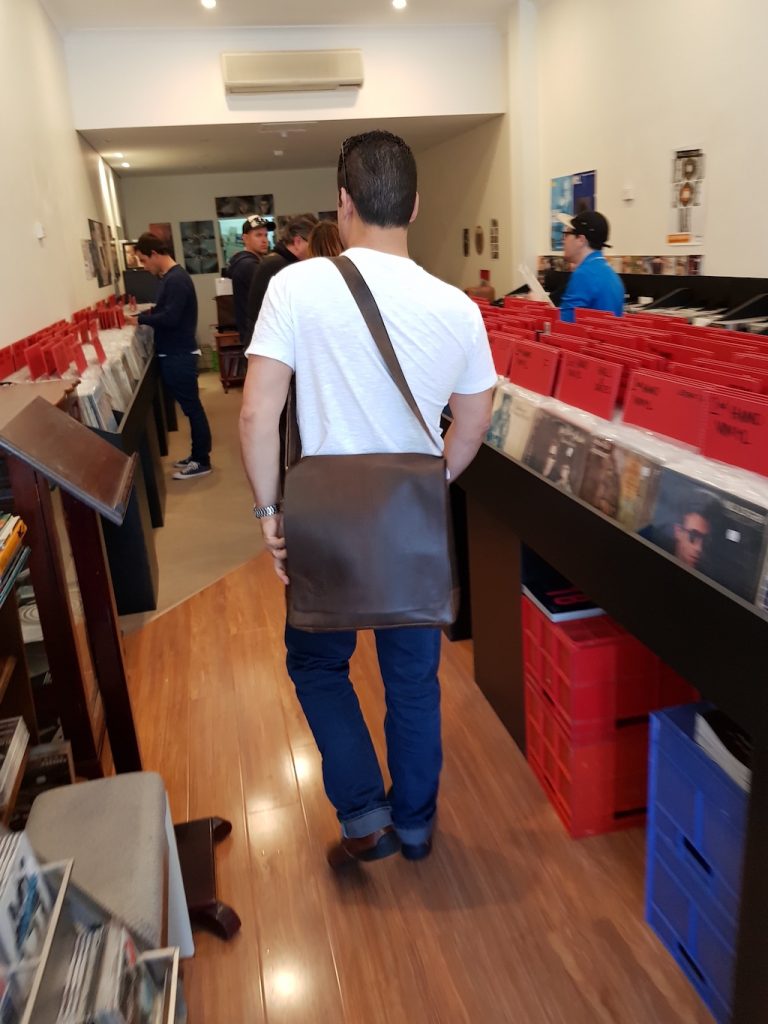 I am informed that the capacity is up to 20 of the older style 12-inch LPs but Anthony said one customer squeezed 28 albums in to one and his shoulder gave out rather than the bag. Sizing is 350x350x50mm or approximately 14x14x2 inches. Anthony has updated the design to include 2 internal pockets for wallet and phone and is willing to do custom orders as well, with dividers or other internal partitions more suitable for a laptop or business bag.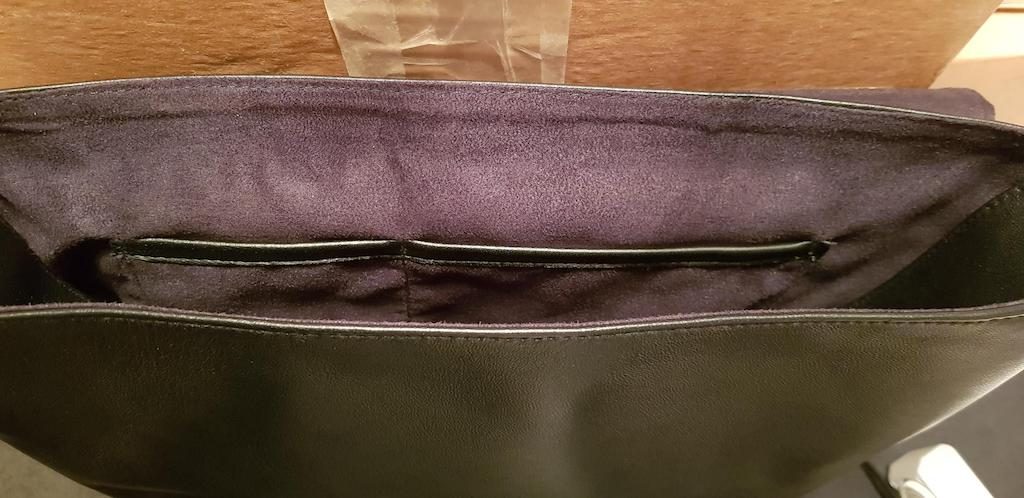 I know several people in the States who ordered and received their bags pretty quickly. Shipping charges aren't crazy either. You can reach Anthony through his website at https://grizzlyworksracks.wixsite.com/home for a quote.
Certainly, beats the hell out of a canvas tote bag (which doesn't protect your records very well) or the recycled plastic bags you almost have to scrounge for at record shows. Vendor: "Oh, that album- it's a thousand dollars. No, I don't have a bag." Now you don't even have to ask.
Bill Hart
Austin, TX
April, 2019

---
[1]Myles Astor, a long-time hi-fi guy in New York who, among other things, is a senior editor at Positive Feedback and has a forum on the net, audionirvana.org that is a refreshingly information-rich community of professional engineers, long-time audiophiles and music hounds where I first spotted the bag.