More on Milt Ward and Virgo Spectrum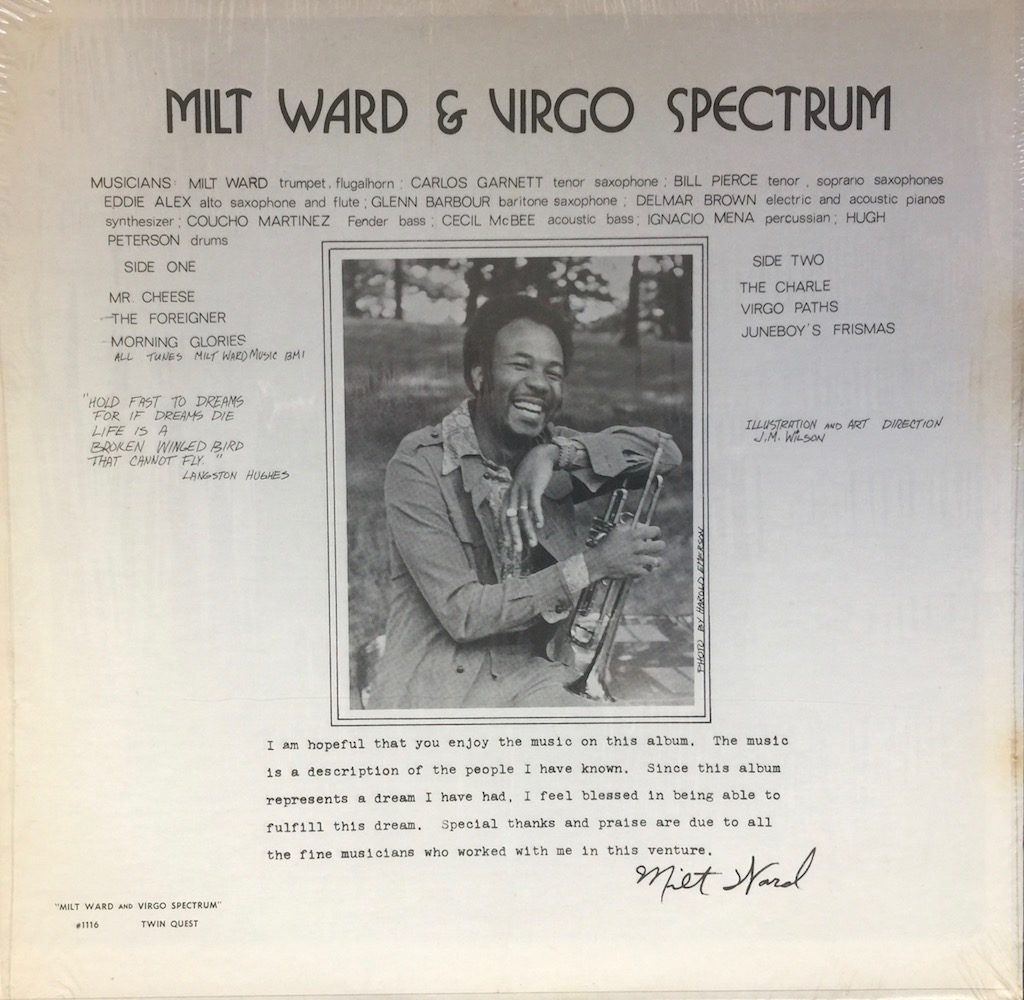 Courtesy of Bill Pierce, the former Chair of Woodwinds at Berklee. Pierce worked with Milt Ward in the late '60s, including a stint as part of the horn section for Stevie Wonder. Pierce figures prominently on the album, Milt Ward and Virgo Spectrum; I have added his recollections to the feature article.   (Scroll down to the bottom of the article).
My thanks to Bill Pierce, whose band, the Ralph Peterson Messenger Legacy, is currently active and touring.