Precision Aqueous Cleaning of Vinyl Records
By Neil Antin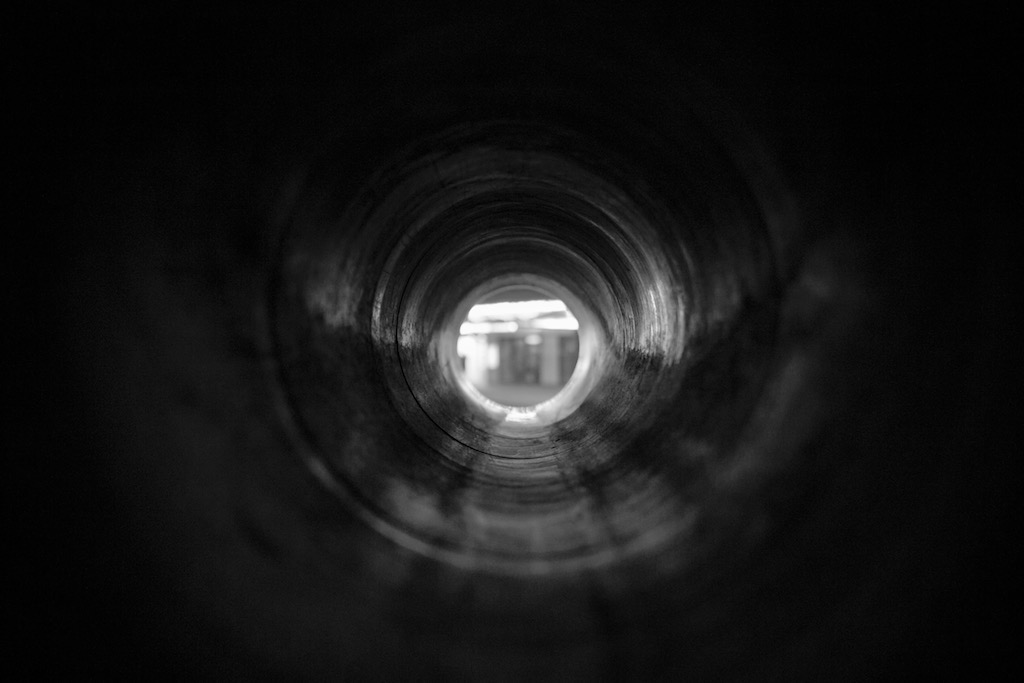 (The attached article has been superseded by a Third Edition, which can be downloaded by clicking the button below).
Precision Aqueous Cleaning of Vinyl Records by Neil Antin applies processes and methodologies developed by the U.S. Navy for precision cleaning of critical systems—such as oxygen systems on submarines—to the much more prosaic task of cleaning vinyl LPs. Mr. Antin's work, documented in the paper attached here as a download, is not presented as some extraordinary way to clean an LP that will render all other cleaning methods obsolete; to the contrary, Neil details a very basic, economical manual cleaning process and takes us through each step of his record cleaning process with the sort of detail and rigor usually associated with mil-spec technical manuals.
Much of what is packed into the more than 80 pages of this paper explains the "why" of cleaning methods, a lot of it familiar, some of it not. Neil explains mostly in lay terms what is occurring during each step to the materials, the chemistry and how those affect the results.  
One benefit of applying a "mil-spec" mentality to the record cleaning process is that we can largely eliminate the anecdotal or subjective; instead, the methods outlined by Mr. Antin are anchored in previously proven methods that are repeatable. Neil then challenges us with two existential questions: "What is clean?" and "When is a record clean?"
I was not familiar with Naval Systems Sea Command ("NAVSEA") where Neil worked for more than three decades, but it is the organization responsible for procuring, engineering, maintaining and supporting the entire US naval fleet. That's not just a lot of hardware. The ships and submarines are designed to last for 30+ years and the systems involved are truly "critical": national security is involved and human lives depend on complex devices operating under extreme conditions. Cleaning and maintaining such systems to deliver consistently reliable performance in these conditions involves a level of quality and safety that are part of the culture. See generally, https://www.navsea.navy.mil
During his career there, Mr. Antin served as the NavSea technical authority for a number of precision cleaning and testing processes that are described in the brief biographical section of his paper, below.
Mr. Antin is also an audiophile and this paper had its origins in Neil's decision to apply what he knew about precision cleaning processes to his own record collection. The paper presented here represents the first published version of his analysis. There is a huge amount of information packed into these pages, pulling data from the technical papers of the likes of RCA, NASA, NAVSEA, the EPA and other sources. It is simply beyond the capability and resources of most businesses to do the research and tests and generate the kind of data afforded by large scale industry and the military.
Interestingly, when LPs were a mainstream medium and were manufactured on a large scale by big corporations with a vested interest in the quality and marketplace success of their products, there was a considerable amount of research and development that was generally accessible to others in the industry through conventions, published papers and various trade organizations. The astute reader will notice that among the many references on which Mr. Antin relies is Harold Weiler's booklet, "The Wear and Care of Records and Styli," that was the touchstone for Mike Bodell's recent article on stylus wear.
Some of Neil's observations may seem intuitive- others may run counter to the accepted wisdom. But rather than present a set of conclusions with some supporting data to justify a particular product or result, Neil instead invites the reader to join him in examining each step of the process, involving the manual cleaning of an LP, to learn what is taking place. This is the "why" of it —what is happening on a mechanical, chemical and cleanliness level at each step.
Apart from identifying some basic and relatively inexpensive equipment and chemistry that is generally available to the DIY record cleaning crowd, there are, to be sure, a few surprises, but if the objective is to achieve a level of cleanliness that would meet "mil-spec" standards, this is the closest I think you'll come. (I read my share of AES papers from the archive when the record industry was publishing findings and some of them touched on these issues but none, to my recollection, are as comprehensive this paper).  
The second half of the paper, the discussion or rationale, isn't necessarily an easy read. It is chock full of information that may require time and thinking to digest. There is the not so mundane understanding of water quality. There are various interactions between different types of cleaning chemicals. There are material compatibility issues between the various chemicals and the vinyl itself. And of course, part of record cleaning isn't just to have the cleaning agent bind with the contaminants, but to effectively remove those contaminants, including any residual cleaning agent that may remain on the surface or in the grooves, once the cleaning agents have done their job.
Neil discusses visual techniques that can be used to evaluate how effectively particulate matter and residual matter, including the cleaning agents, have been removed.
The methods outlined in Precision Aqueous Cleaning of Vinyl Records can be readily adapted for use with conventional vacuum record cleaning machines, as well as to DIY ultrasonic cleaning methods, as Neil explains.
There are suggestions for filtering the air intake air on vacuum machines to minimize contamination if you use a vacuum record cleaning machine, like a VPI. There are also some valuable insights on filtering water- something that has become a norm in DIY ultrasonic record cleaning area.
Though the attached paper does not purport to offer any magic solutions or "silver bullets" that can lead to sonic bliss in one simple step, it provides valuable information even for those who are not inclined to "do it themselves" and prefer to rely on commercially available record cleaning equipment and chemistry. 
Some readers may want a simple solution that doesn't involve time and effort. This, I think, contributed to the initial acceptance of purpose-built ultrasonic cleaning machines for LPs. Those devices sold pretty well in the marketplace shortly after their introduction despite the high price tag—largely, I think, because they required only minimal effort, beyond loading a record and pushing a button. However, a lot of attention is now being paid to DIY ultrasonic cleaning, not just as a cost saving measure, but in an attempt to improve on the processes used in the commercial, made for records ultrasonic cleaners.
Some of the techniques in the paper can be adapted fairly simply by those not inclined to devote hours of time and effort to improving or changing their record cleaning processes. 
Whether you adopt his simple manual cleaning process, or study this paper in depth and adopt some or all of the approaches outlined, there is considerable value in understanding the "why,"  which tells us much about the "how." And in that respect, Mr. Antin's paper, though it may seem daunting, is ultimately a very practical guide to both the "how" and "why" of effective record cleaning, leaving you with some latitude to make informed choices about how you want to approach these processes and apply them to your own cleaning methods.
I've long held the view that record cleaning is more about method than it is the particular equipment; Neil's work not only seems to bear that out but explains why methods like pre-cleaning, agitation and rinse steps contribute to better results.
 I learned a vast amount about the chemistry and the effectiveness of various steps in the cleaning process in the course of reading this paper in preparation for its publication. Whatever your degree of interest in learning more about the process of cleaning records effectively, I think you'll find a lot to consider in reading Neil's paper.  My thanks to Neil Antin for his Precision Aqueous Cleaning of Vinyl Records, which constitutes an invaluable contribution to field. The paper, in its entirety, can be downloaded below.
Bill Hart
Austin, TX.
May, 2020
feature image: fabian jung