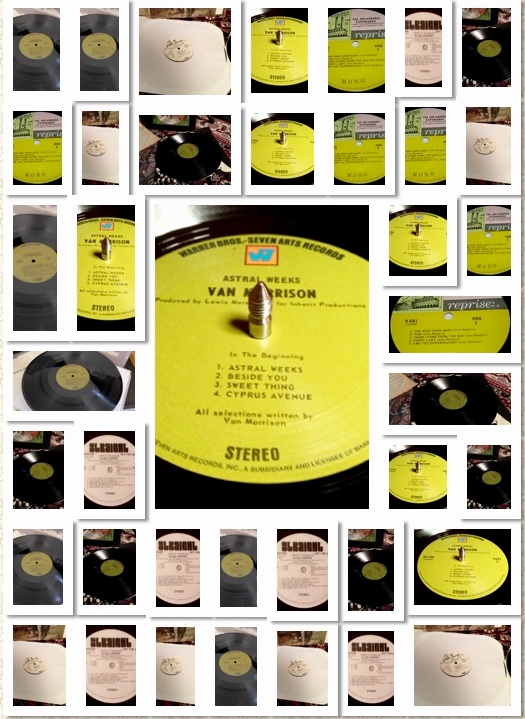 Although it did not have the historical legacy of Columbia or RCA, by the late 60's and early 70's, Warner was a significant force in popular music. Its roster of talent was impressive and many of the recordings sound great. This "golden era" seemed to coalesce around several key figures and events: Mo Ostin, once Frank Sinatra's executive and numbers guy at Reprise (Ostin majored in economics at UCLA), was put into place after Warner acquired Reprise Records in the early 60's; Ostin, who developed the reputation of being very artist "friendly," brought Lenny Waronker on board, who did much to make the company attractive as a platform for new artists in the emerging rock scene. The eventual acquisition of Atlantic Records brought that legendary R&B label, with the artistic sensibility of the Erteguns (and Jerry Wexler) into the fold. Elektra soon followed, as did Asylum. In house, Russ Titelman and Ted Templeman, among others, brought their considerable talents to the label, cultivating a sound that helped define the West Coast as the popular music incubator of the 70's. It also didn't hurt that Warner picked up the rights to many significant British acts, like Tull, Deep Purple and Black Sabbath; Reprise had also signed Hendrix (more about that separately).
The "green label" was phased out in the early 70's (at least in the States) and transitioned to the "Burbank palm trees" (and eventually to the cream-colored label with the small WB logo). However, I am going to approach this – a massive body of significant artistic work—by referring to the "green label" as a starting point for a whole era of music. Given the size of the Warner catalog (including the various labels under the Warner umbrella), I can, at best, hit some high points and illuminate them (with some help from others) along the way. I will also pay attention to the pressings- I have quite a few good ones in my collection and will offer some observations about those.
Shifting focus from two significant UK labels from the 60's (Vertigo Swirl and Island "pink label" recently covered on this site) to a U.S. "West Coast" label in the 70's also parallels a shift that took place in popular music at the time; moving away from the blues-based psychedelia and distinctively English sounds of the late 60's to the "singer –songwriter" era of the 70's. There were of course, exceptions, including Jimi Hendrix (Reprise), the blue-eyed soul of Van Morrison on Warners, and the emergence of bands like The Eagles (on Asylum)[1], which began as a country-rock act and was transformed into an arena-rock anthem band. Little Feat, that strange mix of Zappa-esque boogie, cut some significant early records on Warners during Lowell George era. The sweet-voiced Bonnie Raitt was signed to Warners for a run of great albums that mixed ballads with rootsy blues.
But, this was the era of James Taylor, Joni Mitchell, Neil Young, Jackson Browne, and a throng of other folk-rock acts that defined the early 70's sound, along with coterie of sidemen that I often refer to as "the L.A. rock mafia." More about that later. Some great stuff from Warner Records during this era, and many wonderful old records that can be found in the bins, many at modest cost, that we will explore.
Links to the individual articles (which will be supplemented) as they are published are now contained in a separate index, here:
Warner Green Label (and Beyond) Summary of Related Articles
__________________________________________________
[1] My definitional approach is not rigid, since I'm going to ignore (for now) the behemoth of Led Zeppelin, signed to Atlantic, a Warner label. Ditto, Bob Dylan, who recorded Planet Waves and Before the Flood on Asylum.