Sonics vs. Music on LPs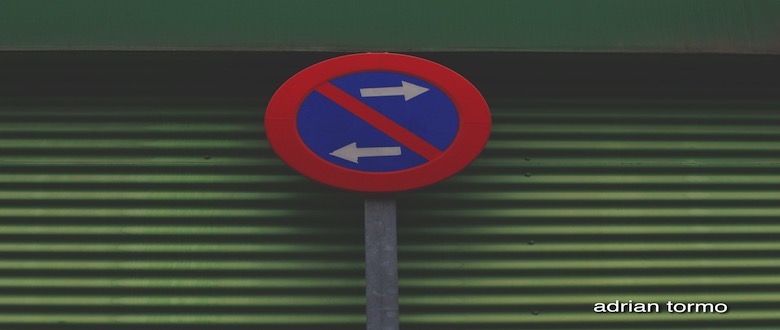 With apologies for the "click bait" title, I had an epiphany the other day playing the main system for a visitor. I usually try to find music that is both interesting and well recorded. There is no shortage of such records, but as I find myself plunging deeper down the rabbit hole of obscurities, lost bands and forgotten albums, I realized how much of a gap there in sound quality between some of these musical gems and the spectacular sound you get on the great audiophile quality records. Ideally, you'd get both— interesting music and lifelike sonics, but reality intrudes: a lot of material that folks cherish for sonic performance just isn't that interesting to me musically, or has been overplayed and I'm hunting for different music (composition, genre, era and performance style).  Sometimes, I'm listening to music that may not have been well recorded, or now costs so much for an original or early copy- mid to high three figure or four figure prices– that a legitimate vinyl reissue may be the best I'll do; many of those aren't being produced by the usual audiophile sources.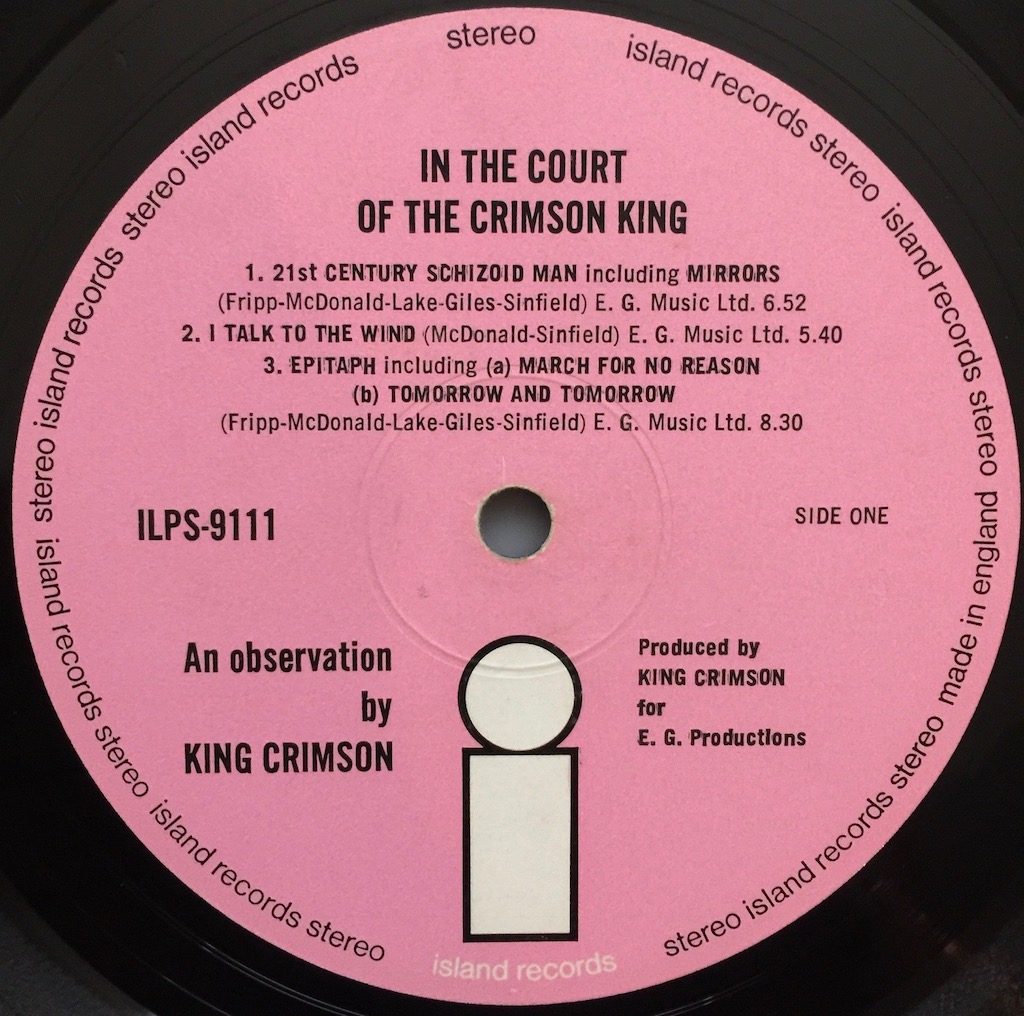 Take the track "Epitaph" from Crimson's great In the Court of the Crimson King. Hardly obscure, but it is a notoriously difficult record to find clean playing early copies of, especially at a decent price. My original UK Island pink label isn't the quietest record I own, but the slightly later UK pink rim, which sounds a little brighter (and is no longer a cheap alternative), is a very good playing copy; both copies suffer from issues having to do with the original recording and the mix.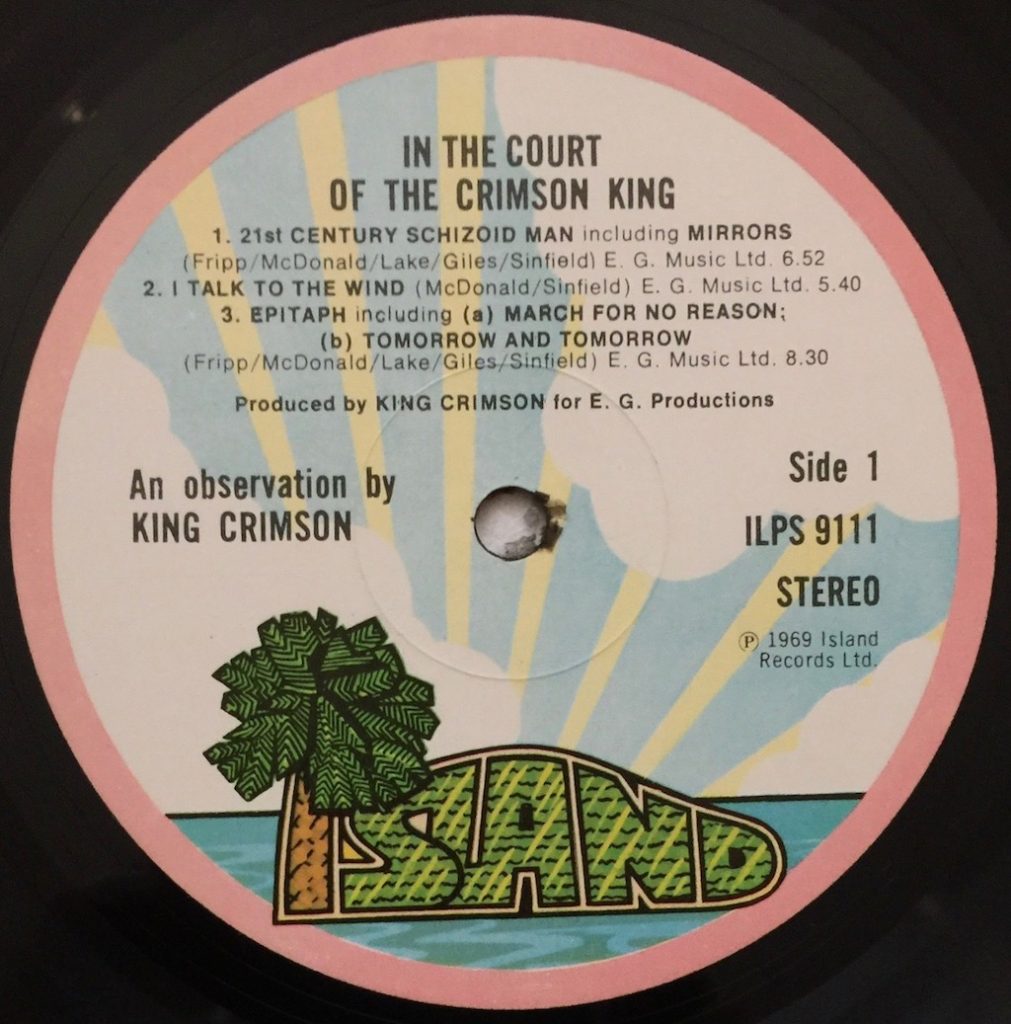 Leaving aside the mess of "21st Century Schizoid Man, "[1] "Epitaph" is a beautiful piece featuring Lake's gorgeous voice; a voice that, to my ears, is far too recessed in the mix. The grandeur of the composition loses something due to the lackluster recording. I did try the Fripp approved version with the correct master for "21st Century Schizoid Man" (the 200 gram 2010 vinyl pressing) and it lacked the warmth and dimensionality of the early Island copies (even though those early Islands of In the Court are hardly the best sounding of the Island pink label/rim era catalog). Interestingly, a somewhat later two LP compilation from the UK that includes "Epitaph" and was mastered by Harry Moss sounded pretty good.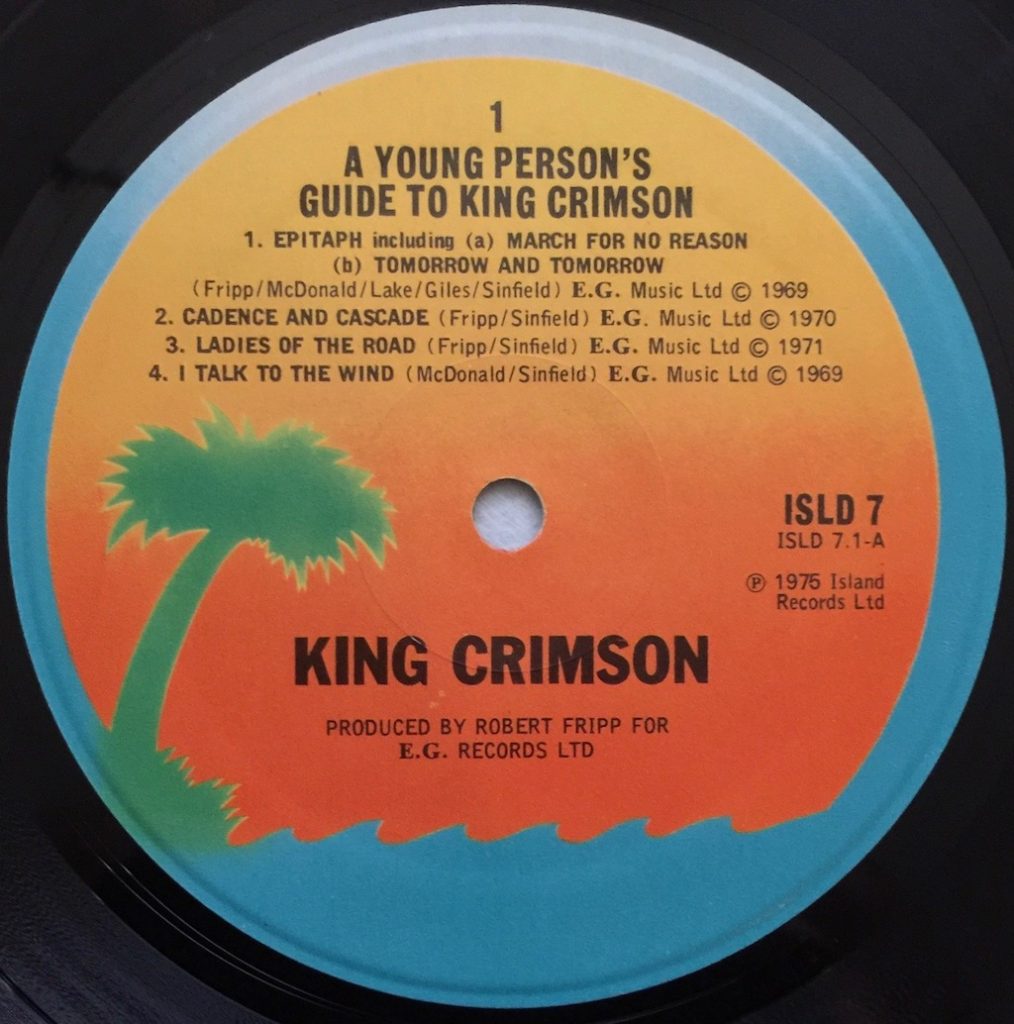 I recently ordered a digital copy of the Steve Wilson remix of "In the Court" to see if that improves the sound of "Epitaph" in particular (It does, but I'm not making any judgments overall compared to the original UK vinyl given the meager digital equipment I have to hand). The new four LP release of the band in concert in Toronto is excellent, and the vocalist, Jakko Jaksyzyk, does a damn fine job, but Lake's voice was singular in its beauty.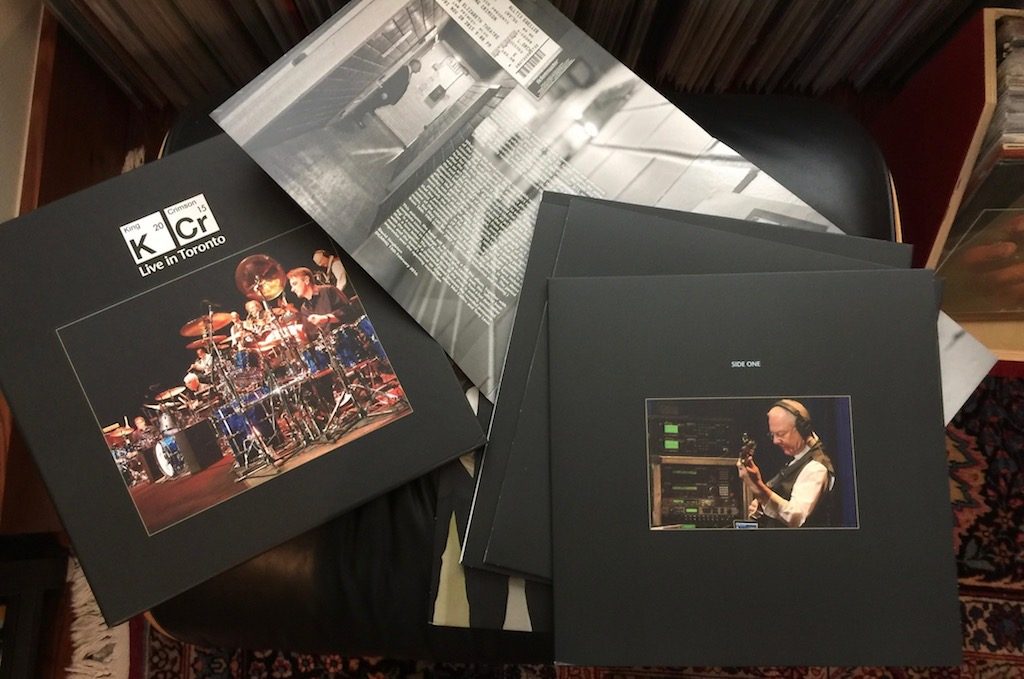 Coming back to my listening session the other day, after listening to "Epitaph" on a UK pink rim and a few other early UK records (including Roy Harper's Stormcock), I gave my visitor the option to hear an "audiophile" recording.
He opted to hear the Analogue Productions 45rpm re-do of "Tin Pan Alley" from Couldn't Stand the Weather. It is a spectacular cut, impressive sounding in every way, and put some of my preferred obscurities and rare pressings to shame, sound-wise. But (and this is a dangerous thing to admit, especially now that I live in Austin, where SRV is worshipped), I was bored with it. Great sound, but perhaps I've heard it too many times- and I've always preferred less than more from blues guitar players. I'll pull this record out if I want to show somebody how good the system can sound, but it isn't my usual fare. And there's the dilemma.
Each of us has our own priorities about how much sound quality we are willing to trade off to listen to some desired piece of music. It is almost blind luck when the two –music and sonics- coincide once you start exploring unknown territory. I know a lot of my audiophile brethren listen to classical and jazz, in part, because of a more "natural" acoustic, a greater likelihood that the recording can portray unamplified music in a real space and isn't as prone to studio manipulations.
I don't want my listening habits dictated by sound quality alone. Sometimes, a really good re-master or remix can do the trick, as the SRV 45 rpm set did (if you are an SRV fan); the improvements wrought by Steve Wilson's remixes of Aqualung and Benefit on vinyl are pretty impressive despite the digital sourcing. But, there are so many records that haven't gotten a legitimate reissue on vinyl, let a lone something that sounds good. And some of the originals of "known unknown" bands may be cost prohibitive these days unless you get very lucky.
That's where I'm getting stuck these days- no shortage of interesting stuff, but high-ticket original or early pressings (pick your price—it starts to hurt at $100, but for a clean playing copy of a rare record, it is often a big multiple of that). You start to limit your purchases if you exercise fiscal restraint and you are stuck in a prison of your own making, just like the listener who insists on playing only sonic spectaculars.
In my quest for the overlooked (at least by me), forgotten or obscure, I've been searching for alternatives, including decent reissues and digital sources for some of this material.
Perhaps a more forgiving set-up, similar to the vintage system I've been working on based on the old Quad ESL, may be part of the answer. That comes with its own set of shortcomings, including cost. Having multiple systems is a luxury and if used to compensate for recording quality, seems contrary to the ethos that a good reproducing system should be music agnostic.
The other answer, notwithstanding my almost life-long commitment to the LP, is digital where it makes sense. I've now started to buy the occasional legitimate CD reissue of some pretty obscure stuff that hasn't been officially reissued on vinyl. Why? It gives me access to more music. I gather that as DACs improve—and some are quite good these days, at a price, and as streaming services make more hi-rez material available, this is becoming an alternative for a lot of serious listeners. I'm not sure that would fully cover my interests in older, often offbeat recordings, but these are all tools- the machinery to make playback in the home possible. Even though I'm not entirely format agnostic, I'm open to whatever gets me access to the music with minimal compromise at a cost that isn't prohibitive for a single release. (One of the reasons I haven't gone the "tape" route thus far isn't just the cost of the gear or refurbishment, but the limited availability of high quality source material, at relatively high prices).
I'm not going to be able to exhaustively catalog everything that is available as a lower priced alternative to a costly, obscure or desirable old record. I will, however, endeavor to find LP reissues that serve as less costly alternatives. Sometimes, the cost is associated with condition-you can find cheaper copies of earlier pressings but anything less than "M-" is pretty much a non-starter for me these days and even that becomes a crapshoot; over-grading of records is just too prevalent. There are also contemporaneous issues of older records from other countries that can save you considerable money. These may or may not be comparable to the "source country" pressing, however you define that—where the band originates from, where they were recorded, or where the record was mastered. Sometimes, there are surprises, but you just don't know unless you compare them. Costly, time consuming and then requires the additional effort to resell what you don't want- not a big deal if you are already "trading" but it's still more time and effort. You no doubt look at reviews. Most of the older records, unless reissued, aren't reviewed for sonics unless they have already been included in the "audiophile canon." (Even those deserve fresh scrutiny). To the extent a more obscure record has been written about, in most cases, the write-ups don't address the sonics or particular pressings. It's enough to have re-discovered the album. And there's the "taste" or preference factor: I've found records dismissed as cutting no new ground in hard rock or prog or psych that are musically intriguing. The reviews, blogs and retrospectives (including what I do here) can only take you so far. You can sample many records online, but in many instances that doesn't convey the music or the sonics adequately in my estimation, compared to the "real" thing. If you hear Satori over the web, you'd likely reject it. Hearing an early pressing is an entirely different experience.
Here's where I'm at right now: I need to decide, on a case by case basis, how much I want to spend (I hesitate to use the word "invest") to obtain any given record, given my affinity for the music (a matter of taste), its price, the availability and quality of reissues if they exist and the ease with which you can find good clean copies of any of them (original, contemporaneous release from another another country, older reissue or reissue). I'm still fully committed to the quest, but when the original or best sounding early copies are hundreds or in some cases, thousands of dollars, there should be alternatives. I'm as dedicated to finding those for my own sake as for yours.
___________________________________________________________