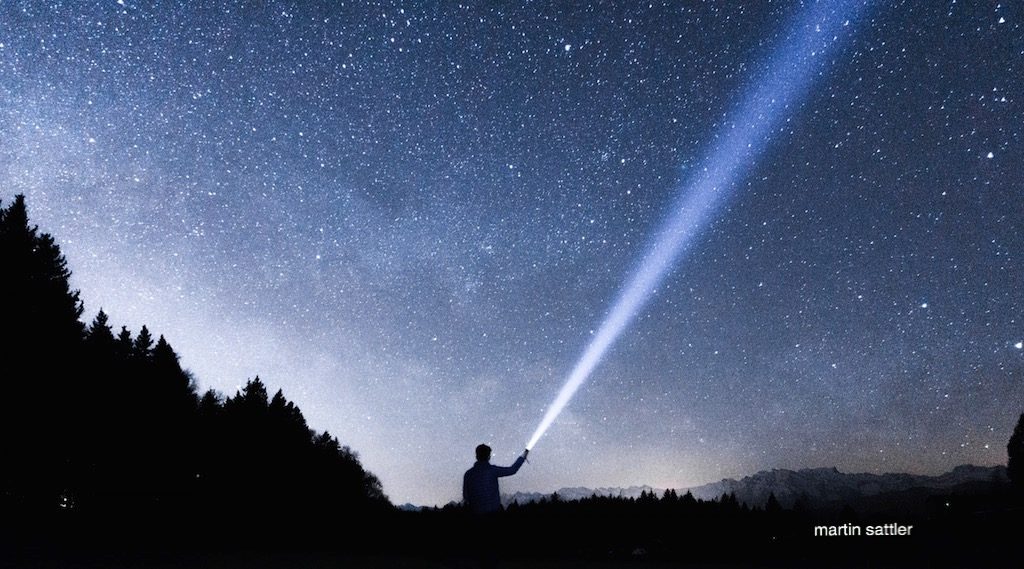 Record Reviews and Capsules:
I'm long overdue to write some short pieces on individual albums. I like to write longer essays and articles, but those take time: to research, obtain interviews and edit. As a result, my coverage of individual records has suffered recently. No more! I haven't given up the long-form piece – several are in the works, along with a few practical articles on ultrasonic cleaning and record flattening. In the meantime, many record reviews (or capsules—really just a "quickie" review to bring the album to your attention) are now coming your way. There's no consistent theme to these—but the records mentioned are noteworthy for one reason or another and range from the obscure and collectible to cheap and readily obtainable. What follows are a few previews (with the promise of more to come). Each preview below will contain a link to the separate review or capsule once published on the site. (Bonus Clue: artwork will appear for the album in this column when the individual review is published). 
One thing worth noting: in some cases the records mentioned here are very familiar to me, but others reflect material that, for whatever reason, was largely unexplored. The punchline, if there is one, is to get out of your comfort zone. Coming from the "audiophile" world, a lot of interesting records just don't get covered. This isn't necessarily a reflection of narrow-mindedness on the part of reviewers. Many reissues and remasters only happen because there is a demand for the record:- after all, who is going to spend the money necessary to acquire the rights, get access to the source material and go to the trouble and expense of manufacturing and distributing a record that no one has heard of, or seems to care about? (There are exceptions).  This can be a vicious circle: the "safe" bet (for the label, if not the listener) is a record that has been proven to sound good and contains music likely to sell. Even more difficult are the records that never get reissued –for whatever reason– and remain known only to niche listeners or collectors.
All those records are out there, beyond whatever boundaries you've imposed on yourself.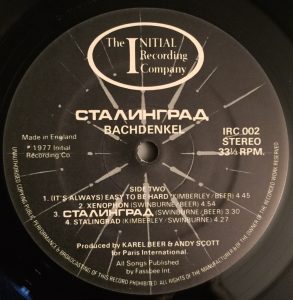 Bachdenkel- Lemmings; Staligrad
I don't know what got me onto this band- I bought their second album, Stalingrad, a few years ago and side 2 was a doozy. I only recently acquired a copy of Lemmings, their first album, and the one that garners most of the critical acclaim. A UK band operating under a Germanic name based in France. And relatively obtainable. My thoughts, in the write-up, run contrary to the accepted wisdom.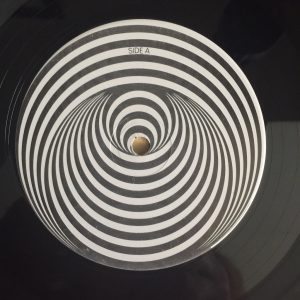 Still Life-Vertigo
This is a big album in every respect- sonics, rarity and collectability. It escaped my notice when I first plunged into the Vertigo catalog. I have no excuse- this one is as good as it gets if you like classic first generation "progressive rock." It is the archetypal Vertigo Swirl and fetches big money. You may be able to shortcut this, or just get lucky. But this record is high on my list, for reasons explained more fully in the accompanying piece.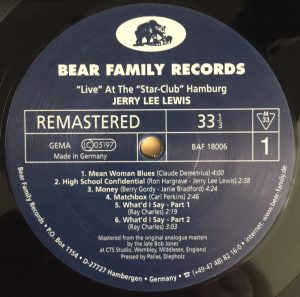 Jerry Lee Lewis Live at the Star Club
This recording, made while "The Killer" was still at the height of is power, is often included on lists of the "best live albums" and "best rock and roll albums" ever released. The reason has less to do with sonics and everything to do with the intensity of Jerry Lee Lewis' performance—which jumps off the record. It is still in print and easily gettable online. More thoughts on the record in the capsule.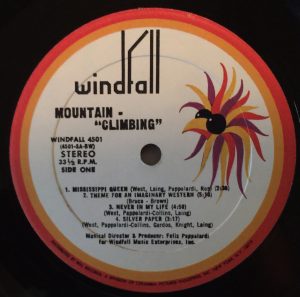 Mountain Climbing!
I loved these guys in their heyday and this record got played to death- perhaps because the band's rendition of "Theme for an Imaginary Western" took a great Jack Bruce song to the hard edge. Leslie's solos on the album reflect his strength as a guitarist- not as a showman of great pyrotechnic skill, but as a tone monster able to pull the heart out of every note. There are also some curiosities about the early pressings noted in the piece.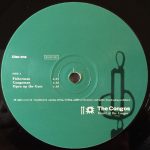 The Congos- Heart of the Congos- Blood & Fire re-master
Although Bob Marley put reggae on the world map—and is probably still the best-known figure in the genre's international "rock" form—there are many branches and roots to the music that made Bob a star. This album, recorded by Lee "Scratch" Perry (who had his own history with Marley), is not only foundational to "roots-reggae," but also full of surprises that we'll explore here.
Bob Marley and the Wailers- The Box Set (1982)
While we are on the subject of reggae/rock, Bob Marley during the Island years is both inescapable and essential. The difficulty here isn't rarity; there are a lot of copies of various pressings floating around, including from those from Island in the UK as well as a variety of compilations. Apart from source material and masterings, the trade-off is, as usual, condition and price, as well as the fact that that Marley's output during these years was considerable. So, you are likely buying quite a few records to get the albums recorded during this period. Thankfully, the easy way out is not a compromise, but a treat- representing some of the best extant masterings of these albums. This is The Box Set, released in 1982, a year after Marley's death (and not to be confused with the later Songs of Freedom or other Island/Marley compilations). I've had a huge amount of fun with this set –for reasons explained in the accompanying article.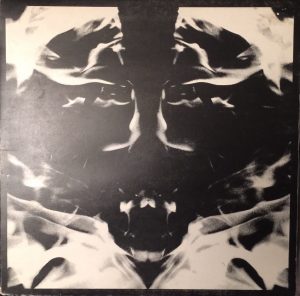 Mott- Mad Shadows- UK Island pink label
My knowledge of Mott the Hoople is still somewhat limited. I've owned a few copies of their self-titled album over the years—admittedly first drawn to the record because of that wonderful M.C. Escher artwork. There were also a few spectacular re-masters done by Absolute Analogue—of Mott and All the Young Dudes, copies of which were limited and are now scarce and pricey. The Mad Shadows album wasn't among those I had—I grabbed an old U.S. pressing as a bin cheapie on our recent trek through the wilds of Brooklyn. That copy wasn't in the best condition but I liked it enough to search out a better copy. Here's what I found.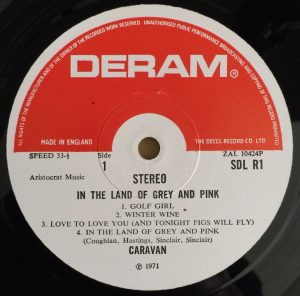 Caravan- In the Land of Grey and Pink
This is a record worth owning for many reasons. If you hear a good copy, no explanation will be necessary: the music is intriguing and the sonics are beyond reproach. Long considered one of the best representations of the "Canterbury Scene," the music under that tag is not easily defined by genre, style or geographic origin; instead, it refers to a loose confederation of musicians exploring the edges of psychedelia in a mix of jazz, rock, pop and folk that shares few common boundaries. Caravan traces its roots to Wilde Flowers, – a band that released no recordings. Wilde Flowers was also the incubator for (The) Soft Machine, the other "big" name that usually appears in connection with this "scene," though quite different from Caravan. This piece became more than just a capsule. My thanks to Raymond Benson for his insights.